Storytelling
Why Did You Start Your Business? Hear from 5 Entrepreneurs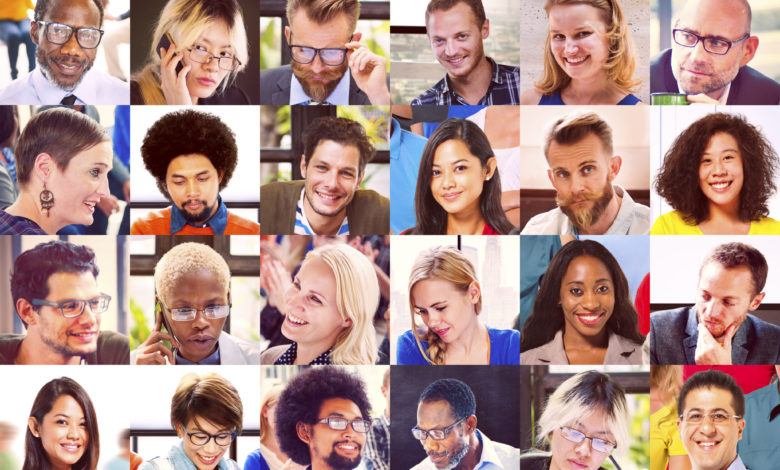 For individual that constantly view financial statements or business plans each business looks eerily the similar. Even sometimes the brands, logos and names make consumers scream for the days of uniqueness. Peeling back the skin of business, it is often the entrepreneur and business owner that makes a business unique. Each and every business has an entrepreneur and unique story for launching his or her business, and it is that story which make each business special.
Tired of the 9 to 5 Grind
"I started my own business because I felt that all my years of working a 9 to 5 I was building someone else's dream and vision and not mine. Over the years I have used my knowledge and expertise to benefit someone else and grow their business and I felt it was time for me to direct that energy towards building my future and the future of my family. The reason I opened a bridal boutique is working in the bridal industry for 15 plus years, I saw the necessity for a bridal boutique like shop for brides who wanted the price point of the larger solons but the boutique like atmosphere."
Thanks to Marie Crawford! Owner and CEO of Marie Crawford's Bridal
Advice from My Mother-in-Law
Ryan Eldridge, a self-professed computer "nerd", was one day helping his mother-in-law rid her computer of a virus when she said to him, "Wouldn't it be great if there was a service that would come out to your house and fix these computer issues?" Just a few months later, Ryan and his wife Andrea cleaned out a spare bedroom that would become the start up office for Nerds On Call. Within four months, the business had hired two techs, two schedulers and moved into its first office. Established in March 2004, Nerds On Call offers on-site computer and electronic repair services to consumers and businesses. Since 2004, Nerds On Call has opened offices throughout California, Oregon, Arizona, South Dakota and Washington, serving more than 40,000 satisfied customers. Nerds On Call fixes nearly anything that can be plugged in: PCs and Macs, home and office networks, printers, iPods® and MP3 players, handheld devices and cell phones, home theaters and game systems, and virtually every other form of digital entertainment.
Thanks to Ryan Eldridge! Owner of Nerds on Call
To Establish A New Culture
"I started my PR firm after years at other agencies, in the corporate world and working as a broadcast journalist when I was getting my start. I wanted to establish an agency where my employees are proactive in making recommendations to clients and executing the best marketing strategy they can. I believe what we're doing now is just that."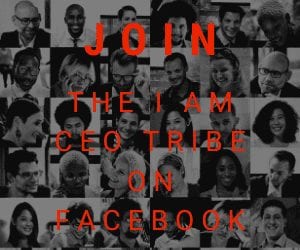 Thanks to Rodger Roeser! Owner and founder of The Eisen Agency
Because of A Childhood Experience
"Our motivation to create The Dot Girl's First Period Kit® grew from our own awkward teenage experiences. Despite the fact that our mother was a wonderful nurturer to four daughters, she was never comfortable talking to us about our bodies and neither of us were prepared for our first period. Co-founder Kathy Pickus vowed this would not happen to her daughter. Kathy created a first period kit for her daughter and from that idea was born The Dot Girl First Period Kit"
Thank you to Kathy Pickus! Owner of Dot Girl First Period Kit.
To Provide A Connection
"In 2002 Latino networking events in New York presented themselves with well-intended corporate-style mission statements and overused marketing rhetoric of "connecting, empowering and networking with other Latino professionals," and thus we ended up socializing a lot, but not well-connected. I complained a lot to my friends about the low quality of Latino networking events. I would often cite many examples of non-Latino networking events that were run efficiently and attracted serious-minded business people. Latino networking events, on the other hand, were not much more than liquor-branded parties. I knew we could do better. After a few months of hearing me complain a lot, and almost as a dare, my friends encouraged me start my own networking events. They figured, I have a marketing background and a clear idea of what I'd like to see at a "good" Latino networking event, so why not? They sympathetically offered to invite all their friends so my first run would be a success. Our first event indeed was a success because it had one important element, a host. We had succeeded in bringing a professional tone to at least one Latino networking event. However, it was still missing something, but I wasn't sure what it was. I hosted about four more HPNG events before it dawned on me, our community didn't want to just read about our Latino leaders, they wanted to see them up close and personal; to engage them, to connect with them. On May 2003, we officially started the Hispanic Professionals Networking Group and set out to produce events for the Latino professional community that informed, connected and inspired. We achieved this by starting our Latino Leaders speaker series, which premiered with our first speaker, Ms. Jenny Alonzo. At the time Ms. Alonzo was the Senior Vice President of Operations at Lifetime Television in New York. The response was amazing. It turns out that middle-management corporate professionals were looking for such an event. Something that delivered engaging, content driven, cross-industry gatherings with a personal touch. The style of the event has changed over the years and it is now a talk show format with a live audience. The events are video taped and the segments are posted free on the HPNG website."
Thanks to Ali Curi! President of the Hispanic Professionals Networking Group!