Storytelling
Why Did You Start Your Business? Week of August 5th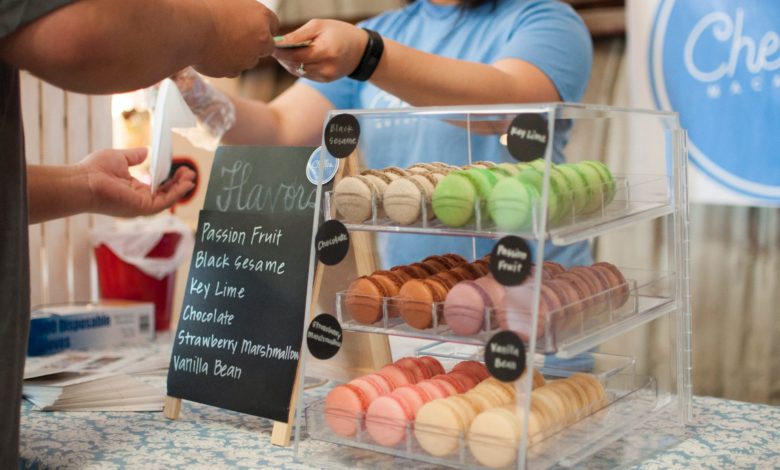 For individuals that constantly view financial statements or business plans each business looks eerily the similar. Even sometimes the brands, logos and names make consumers scream for the days of uniqueness. Peeling back the skin of business, it is often the entrepreneur and business owner that makes a business unique. Each and every business has an entrepreneur and unique story for launching his or her business, and it is that story which make each business special.
As A Product of Creative Inspiration
Mina & Katusha was born in 2008, a product of creative inspiration. Dedicated to supporting the Australian fashion industry through their local designs, Mina and Katusha's unique approach to feminine design have cemented them as an iconic Melbourne label within the Fashion Industry. Mina & Katusha has received international acclaim, and have been invited to show in New York and London. The unique, edgy and inspiring fashion label Mina & Katusha have steadily established a fashionable fan base who adore its elegant and feminine style.
Thanks to Katya Baxter and Serina Zammit, Mina & Katusha!
To Help People Make A Big Difference In Business
We specialize in teaching people how to tell funny, exciting and most importantly, engaging stories. Not 'once upon a time stores'; business stories. Being able to tell a good tale can make a big difference in business. With respective corporate backgrounds, we understand first-hand the day-to-day frustrations of leadership and managing change. We saw that applications, such as the power of business storytelling, can make a huge difference to both speakers and business itself. One Thousand & One is Australia's first business storytelling company with the single aim of helping companies increase performance, sales and employee engagement, all achieved through the power of storytelling.
Thanks to Gabrielle Dolan and Yamini Naidu, One Thousand & One!
Because It Was A Way to Communicate & Cope with My Illness
I am a blogger and have a successful website & business where I discuss my on-going medical and health journey through Lymphoma. At first I started my blog, as a way of communicating to my friends and family without constantly repeating myself. But, as time has gone on (and with the assistance of medication) my depression and anxiety has clearly been assisted by 'sharing' the difficulties I am dealing with. It has also produced amazing opportunities and assisted many others along thier own difficult path with illness and/or disability. Thanks for the 'call-out' – I would love to be considered. You may be interested in covering my amazing story.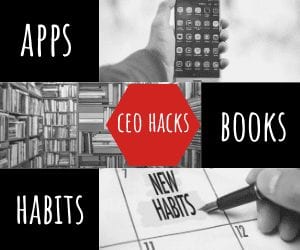 Thanks to Jodie Guerrero, Jodie's Journey!
Because I Want to Create Support for Gay-Friendly Businesses
There are some amazing companies out there – within Australia and overseas – who are out and proud about their support for equal rights. But for every company that we hear about in the media, there are hundreds of other gay-friendly businesses that don't get mentioned. QueerDeals is our way of creating community support for all businesses that support equal rights and fair employment practices. It's for people – gay, straight and anything in between – who want to be sure that their hard‐earned cash isn't going towards homo-­ or transphobic businesses. We also donate a percentage of our profits to charities that help the LGBTQI community, such the Pinnacle Foundation, which provides scholarships to disadvantaged gay youth, and ACON's Lesbian & Gay Anti-­Violence Project, which provides support to people who have experienced homophobic violence and helps make the community safer by promoting anti­‐homophobia and anti-­violence initiatives. QueerDeals is introducing a different take on the daily deals model: daily deals for a cause. Yes, you get great products at fantastic discounts, but you're also contributing to the fight for equal rights and supporting LGBTQI charities.
Thanks to Sonja Bertrand, Queer Deals!
Because My Children Kept Losing Their DS Games
I started my own business because I invented a little gadget called Gametag. Gametag is a loss prevention device for the Nintendo DS range of hand held video games. The games stay attached 24/7 even while the games are being played. I invented Gametag because my children were losing their expensive DS games I came up with a quick and easy solution and have a patent pending . We manufacture them ourselves. ( my mother and children help to assemble and pack them).
Thanks to Janene Samuel, Gametag!
I Had My Son
I am a banker-cum-mumpreneur who is currently learning how to juggle work, life and a one year old. Having spent the last 10 years building a career as a Project Manager in London, I decided to pursue passion over corporate after the birth of my son Henry in 2011. Hence, Attipas Australia was born. These functional shoes ergonomically support toddlers' first steps and thereafter (0-40 months), and will be available in Australia from September 2012.
Thanks to Caroline Africh, Attipas Australia!