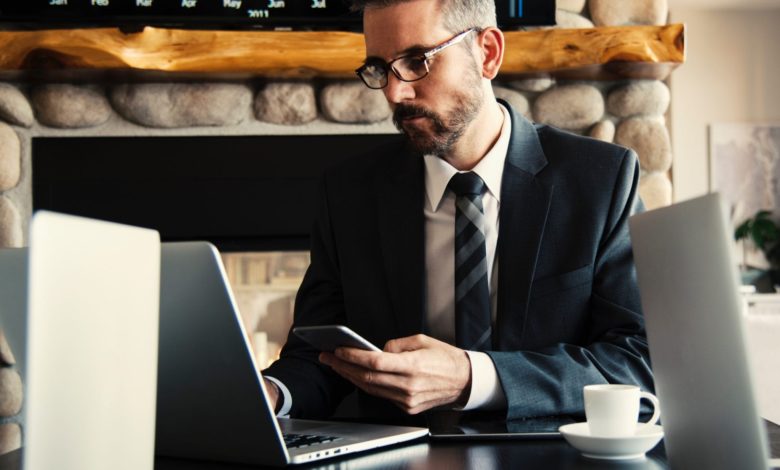 For individuals that constantly view financial statements or business plans each business looks eerily the similar. Even sometimes the brands, logos and names make consumers scream for the days of uniqueness. Peeling back the skin of business, it is often the entrepreneur and business owner that makes a business unique. Each and every business has an entrepreneur and unique story for launching his or her business, and it is that story which make each business special.
For 5 Reasons
I started my law firm for a few reasons: (1) As a new law school graduate, the job market sucked. I've heard that there are 45,000 new law school graduates entering the job market but only around 25,000 legal jobs looking to hire them. (2) I am the outspoken blogger behind The Undeniable Ruth and a co-founder of the flash mob troupe Improv AZ. Most law firms wouldn't be interested in having me because I'm too outrageous. And I wouldn't give those things up for a job. (3) I wanted to focus on flash mob law and social media law and no one in the Phoenix area does that. (4) I wanted the freedom to write books and do speaking engagements. (5) I didn't want to have a crazy billable hour requirement and work in a job that had me doing mindless hours of grunt work for 60 hours a week where I'd be set up to have a heart attack or a meth habit by the time I was 40.
Thanks to Ruth Carter, Carter Law Firm PLLC!
We Couldn't Find Reliable Home Improvement Contractors
Several years ago after the purchase of our first home, my husband and I faced the all too familiar challenge of finding reliable home improvement contractors. Based on our experience, I decided to create a business to address this need in our community. Home Remedies of NY, Inc. is a Homeowner Referral Network (HRN) for homeowners seeking reliable home improvement contractors. I pre-screen and represent a network of more than 50 home improvement contractors ranging from painters, plumbers and carpenters to general contractors, architects and decorative painters. Contractors in my network pay a pre-negotiated commission on any work secured and my service is free to homeowners. After my first year in business, I had more job inquiries than I could handle and I received calls from other entrepreneurs who were interested in launching a similar service in their area. I decided to document the HRN business so that others could duplicate my model and, with the help of a business consultant wrote, The Complete Guide To Owning and Operating A Successful Homeowner Referral Network©–a comprehensive business manual detailing step-by-step procedures on how to set up and operate a Homeowner Referral Network.There are now 300+ independent HRN's operating across the US and 90% of them are run by women.
It Was A Product of My Teaching
Although I recently sold my business (Center for Professional Development), it sustained me for a quarter century. My entrepreneurial pursuits were an outgrowth of teaching evening
classes
at National University in Los Angeles. One day, the Department of Defense called the school and asked for a recommendation–they wanted someone to teach business writing to federal employees. At the same time, my students were telling their bosses at companies like Northrop-Grumman and Lockheed-Martin about my
classes
and I was soon asked to conduct training seminars for a number of Fortune 100 firms. Taking the leap was not difficult as I was receiving external feedback that assured by I would not plunge into the abyss of unemployment.
Thanks to Marlene Caroselli!
To Help Business Leaders That Were Struggling
My story begins in late 2002 when I was at a roundtable meeting of business leaders.  The topic came up about the difficulty of managing employees and how employees can hurt a business.  One leader in particular saw the downfall of his business caused by his employees.  I didn't see it that way.  I saw his lack of leadership skills and his lack of training in hiring the right people and then training them properly and most importantly, sharing the vision and mission of the business with everyone on the team.  That is when I started Duncan Consulting, Inc. to help business leaders with the people side of business that includes customer service, vendor relations, management training, and leadership coaching.
Because of Passion & Pain
Usually a business is started from a pain or a passion. I started Chic CEO, kind of out of both. The reason I started Chic CEO is because I was in grad school getting my MBA and realized that if even in business school, if someone asked me how to start a business – like actually get started – I would have no idea what to tell them. I was learning high-level concepts, economics, statistics, global
marketing
, strategy, etc., but not the 1,2,3's and A,B,C's of getting started. I'm not discounting my MBA, but these foundational fundamentals were missing. What I learned in grad school is serving me now, but in the beginning I needed something more. So I started looking around for a website that would answer these questions for me. Questions like "Where do I go to get a business license?" "Do I need a business license?" "Will I need a permit for what i'm doing?" "Where do I find that?" "How much should I save for taxes?" All of these beginning questions weren't in one spot. In addition, I started noticing that a lot of my girlfriends were starting small businesses. This was in 2008, so a lot of my friends were getting laid off from their jobs. So they turned to entrepreneurship as a way to keep working and pay the bills. Things like social media strategy, wedding and event planning, landscape architecture, import/exporting, fashion, etc. So I organized a little dinner party at my house, I invited all of these ladies over who had small startups gave them wine and cheese and started asking questions.  What they were missing? Where are the holes? What questions did they have? and what are the roadblocks? A flood of information came my way, these ladies had basically all of the same questions. They all had the same frustration of not being able to find answers either. Most of them said they got the majority of their business advice from their dad. If their dad didn't have the answers – where were they supposed to go to find them? It dawned on me that if I had 15 girlfriends starting small businesses – there had to be a lot more. These ladies are smart, savvy, driven and full of personality. They needed to be served. I decided to make this my business plan for grad school. After I graduated (the dean loved my plan by the way) I put the plan on the shelf for a year until I got laid off in November 2009. Lucky for me, my little brother and I were selected to be on the game show Wheel of Fortune and got to play as a team.  When I got the news that we were selected I decided right then and there, that any money I won would go to creating this dream of mine. I used my half to get Chic CEO started. It took me a full year to plan, research, write and get the site created and finally launched in December of 2010.
Because I Love the Unpredictability of Entrepreneurship
I've never had a real job. And I love the unpredictability of entrepreneurship. My first business–where I invented the industry-standard word processing software for film and TV writers — came out of a simple frustration. I knew there was a better way to do what I was doing — writing scripts. And none of my soon-to-be competitors were willing to take my ideas for free. So I knew the better mousetrap wouldn't get built unless I built it. And my current venture Xero Shoes came out of nowhere. My hobby of making "barefoot sandals" became a business when a coach said, "If you had a website, I'd put you in my upcoming book." I pitched this idea to my wife, who totally shot it down and when she went to bed, I built a website. Luckily, we caught the beginning of a major wave in minimalist footwear. We've made the transition from home business to "real" business almost entirely with no advertising spend.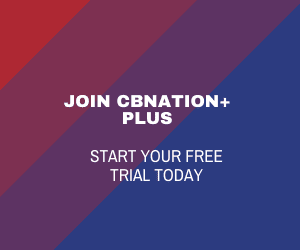 Because I Wasn't Going to Put Myself in the Position of Being Downsized Again
Radio had provided a very good career for me, and I loved being on the air, playing great music and chatting with the listeners. But radio is a business sector facing a lot of challenges, and downsizing is rampant. It hit me on Leap Day of 2008, when Citadel Communications released scores of employees on the same day. That was a Friday, and by Sunday I knew that I wasn't going to put myself in the position of being downsized again. That meant I had to be my own boss, an idea that I love but one that scares my husband, even to this day. I turned a spare bedroom into a production studio and gave birth to Voicework On Demand, Inc., an audio production company specializing in product development for writers, speakers, trainers and coaches. Taking audio production skills I'd learned in radio and pairing those with newly-learned business skills, my company has grown steadily since its inception and allows me to help creative people monetize work they've already done. The process of helping people make even more money with that work is gratifying, as is being able to provide jobs for other radio friends who were similarly downsized.
We Decided to Switch Careers from Necessity
We are two great cooks who happen to be next door neighbors and decided from necessity to switch careers in our mid 50's.  I had been an advertising Art Director in NYC and Philadelphia. Michael had spent 30+ years in Healthcare management. The economy tanked and so did our established careers. So, we set out to make four totally unique simmer sauces in a market that is flooded with sauces, marinades and glazes. They had to be delicious, quick and easy to prepare and be made with only high quality, all-natural ingredients. We also had to be unique and unlike anything out there in the marketplace. Lizbeth Lane Simmer Sauces and our new Pizza Sauces were born. Not only have we "re-booted" our careers, but have maintained steady, slow growth over the three years we've been in business.
Because I Always Wanted to Be An Entrepreneur
Worked over 25 years for a Fortune 500 company and was very happy, but always desired to be an entrepreneur. When my children finished college, my wife and I created a business plan, I quit my job and we started our business. We selected eCommerce because of our background's in retail, computers, marketing, and business planning. We live in a small town and the internet provided us access to a much larger customer base. The first six months we worked from our home creating the first website, selecting our product line, and developing business processes. The orders started to increase everyday, so we rented a warehouse. After five years we are a prospering eCommerce business with 7 employees, warehouse, and a promising future.
My Tiny Dog Liked to Tromp Through Trash, Dirt & Other Stuff
I started my company after inheriting a tiny dog, and falling madly in love with her.  Each day I would take her running on trails, out to dog parks, and watch in disgust as she tromped through dirt, trash, urine and feces from other dogs. Then, a few hours later, she would be snuggied up on my pillow. I have a degree as a holistic health practitioner and after going to all of the local pet stores, to find an anti-bacterial product, and finding that one did not exist, I quickly got busy and invented Dirty Dog, Anti-Bacterial Paw Spritz. We help fight germs and bacteria that make people sick.