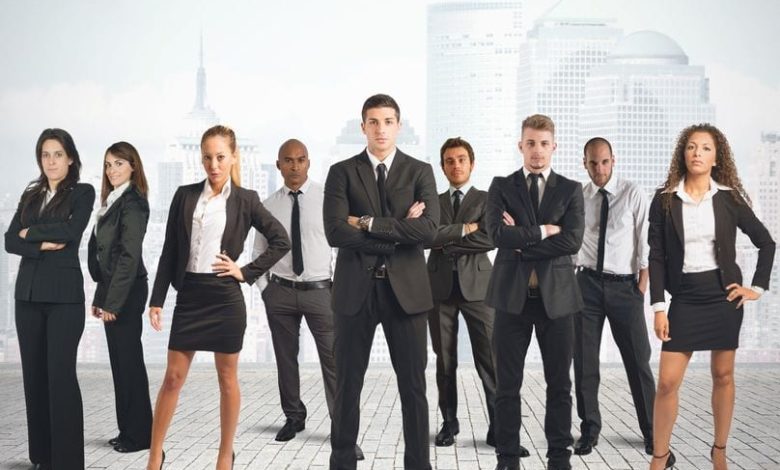 The idea of exactly what your business is going to be usually comes first. Secondly, most often, is giving a title to your idea. What exactly is going to be the name of your business? Some people turn to their childhood for inspiration or a beloved family pet. It could be a made up word you dream of one night and feel it has the right ring to it. Even still there are some people who study foreign words for the perfect meaning behind their chosen business. Whatever the inspiration or relation may be, the naming of your business is one of the most important parts of becoming a CEO. Having a brand behind a strong title can make all the difference in the world.
Follow CEO Blog Nation on LinkedIn!

Geographical name, expanded meaning
Air Force Village West was the brain child of Gen. Curtis LeMay and several other retired Air Force officers who saw a need to develop a retirement community on the west coast that supported military members, and more particularly, their surviving spouses. The land specifically deeded for this purpose was located on the western portion of what at the time was March Air Force Base. While the village was established to serve members of all branches of the Armed Services, the connection to the March AFB and the Air Force logically lead to the first portion of the name. Over time, it became AF Village West as the village expanded its service to all public servants who have served either their country or community that have demonstrated their personal commitment to putting other people's needs before their own. It can be challenging some times to convince prospective residents that they do not need to be from the Air Force to live here, that the name is only geographical in nature but we make every effort to clarify that message on a daily basis. Whether it is reaching out to say thank you to first responders in New York and New Jersey dealing with the aftermath of Super Storm Sandy via our or, connecting with all members of the military our message is always the same: We are here for you just as you were there for us when your country or community needed you.
Thanks to Brig. Gen. (Ret.) Jim Melin, AF Village West
A deeper meaning
I believe a name has to have a deeper meaning to it for it to be successful; Amazon (the river), Apple (simplicity), Google (googol), etc. Along those lines, I named by company 2bar Spirits. The name "2bar" comes from my family's ranch where five generations have worked the land under the 2bar brand with a hint of moonshining in the past. I am bringing that family legacy forward with 2bar Spirits and our moonshine and vodka.
Thanks to Nathan Kaiser, 2bar Spirits
A high school nickname
My friends in high school used to call me "Twobirds" and to this day, I still have friends who call me by that nickname. When I needed a name for my business, it just seemed to be a great idea. It actually came to me in a meditation. I operate the Las Vegas Convention Speakers Bureau under a Fictitious Firm Name filed under my corporate name, but when I started producing self-help movies, I decided to use TwoBirds, Inc. directly. That's also when I created my logo – with a red "Robin" and a "Blue Jay" image.
Thanks to Robin Jay, Twobirds
To help illuminate the way
After researching lots of possible names, and wanting to choose a name that symbolized what my PR and copywriting services would help other businesses achieve. "Inlumino" is Latin for illuminate, to light up or brighten, and the word and its meaning is indicative of everything I set out to achieve for clients: to illuminate their business by revealing and lighting up their story.
Thanks to Samuel Spurr, Inlumino Communications
Related Post: Optimistic/Pessimistic About the Future of Business
The perfect word
When I was trying to come up with a name for my public relations consultancy, I really liked the word 'charismatic', the sound and the image it evoked. It just stuck with me. When I looked up the dictionary definition, I found out it meant '1. able to lead and influence large numbers of people; 2. elicits a positive emotional response; 3. having a special quality of leadership that captures the popular imagination and inspires allegiance and devotion." I though this was perfect for a public relations business! It's been my company name ever since and now, over 5 years now, I'm as attached to it as ever! That dictionary definition is now a really important part of my branding as well.
Thanks to Jane Speechley, Charismatic Communications
Going back to the 4 p's of marketing
When I started my Marketing Consultant firm, I wanted to get back to basics so that my clients would understand what I was advising. No jargon, no cliches! I went back to my first lesson in marketing which is the Four P's of Marketing [Product, place, promotion and price]. Therefore, I knew I had to call myself Four P's. It engages customers and when I explain this to them, they are comfortable that I'm not going to bamboozle them with a lot of jargon and hard to understand [and implement] strategies.
Thanks to Dean Parker, Four P's
The result of a brainstorming and champagne night
I came up with my business name after inviting a group of my close girlfriends over for a brainstorming and champagne night. We put butchers paper up on the wall and all had a different colour pad and stickers to write on. After a glass of champagne one of my girlfriends, who is a marketer, took us through a fun question and answer session designed to elicit responses to get to the end point of a name for my business. After much laughing and a couple more glasses of champagne we had a shortlist of names, none of which resonated with me. As the girls were packing up to leave my wind chimes outside the window started ringing loudly. One of the girls shouted "Oh, I love chimes". I have a natural therapies business and the name Chi-Me was born. Chi in traditional Chinese medicine means life force. My business name literally means "Life Force Me"
Thanks to Sara Carter, Chi-Me Health & Wellbeing
Named for a magnificent tree
I grew up amongst the River Redgums (e. Camaldulensis) of western Victoria, and it's from these magnificent trees I take inspiration and the name of my business: Redgum Communications. Their presence is solid and startlingly beautiful. Their short-grained hardwood was used to build farm structures, furniture and homes. Polished, there's a breathtaking three-dimensional lustre, with colour ranging from salmon pink to plum black. These flowering trees thrive for hundreds of years on the basalt plains, providing habitat and shelter for wildlife and stock, and binding the land. As firewood, it's kept people warm for tens of thousands of years. The Redgum's unpredictable and spontaneous, dropping limbs seemingly at random; ten to twenty tonnes of hardwood at a time with an earth-shaking impact. As such it reshapes itself and creates a presence that suits its environment. REDgum Communications coaches and trains people in professional presence and impact – personal brand – media and public speaking. It's an embodiment of the generous characteristics of these majestic trees.
Thanks to James Freemantle, REDgum Communications
Easy to pronounce and remember
Our business name is PLUM. We do baby and kids fashion. We wanted the name to be cute, bold, and memorable. We wanted to keep it simple and make it easy for parents, grandparent and kids remember. As a mother of a 3 year old and 4 year old with so many kids brands around I only remember the brand names that are simple. I forget the ones that are kids names and the name that are unusual and I am not sure how to pronounce correctly. We wanted a name that could be graphically strong, that would work well on with our packaging. Our label other label "PRECIOUS" is designed for newborn babies (size 0000-0) it is more traditional, collection with soft fabrics and colours for little babies and the name PRECIOUS invokes the feelings of having new born baby.
Thanks to Genie Pepper, PLUM
Juxtaposition of two names
Coming up with a business name for our baby/children's knitwear business caused us many sleepless nights and hours of discussion. We had agreed our vision and wanted something that fitted within this. Research had provided us with suggestions that snappy, meaningless words can work well in naming companies ie Google and Yahoo as high profile examples. Brainstorming, thesaurus usage, culling and canvassing of multiple people aided in providing a shortlist. We eventually settled on the juxtaposition of our two names; Julia and John = Jujo + baby (identifying what the business is about). We then internet searched the word Jujo to confirm that it was not connected to anything negative (swearing in another language, pornoghraphy etc!). Finally we confirmed with our local regulatory body that this name was not in use and we were able to register.
Thanks to John Stafford, Jujo Baby
Related Post: Finding a Co-Founder for Your Venture
An old Scots word
We're called Attacat and are an internet marketing company in Edinburgh (with a nice view of the famous Edinburgh Castle!). Keeping with our Scottish roots, our name is derived from the old Scots word for 'spider' – this is because in search engines like Google send out little "robots" called spiders to read and store web pages ready to be served in searches. And, like a spider, there are many legs to a successful internet marketing strategy!
Thanks to Tim Barlow, Attacat
Inspiration from Katy Perry
The One Who Gets It is the name of my company. We empower people to truly love themselves, love others, and to be loved. So how did we get our name? Believe it or not, it was actually a spin-off of Katy Perry's song, "The One Who Got Away." I loved that song because I was going through a similar event at the time. So I wanted to use something similar to it. After talking to my brother and trying to come up with up several variations of "The One Who Got Away," he finally suggested The One Who Gets It. The reason we added "Gets It" is because many women often complain about their boyfriend and saying, "He just doesn't get it." They're putting the blame on someone else. But it's funny, and often times, it's also true.
Thanks to Chau Nguyen, The One Who Gets It
A mash-up of what we do
Mobilitechs, the name of our IT support company, is a mashup of what we do – the tech part – and how we do it – the mobile part. When we brainstormed the name over dinner one night, my wife and I thought the name the perfect description of what we do – which is provide mobile, on-site tech service for businesses. Cue the phone calls – "Is this Molibby Techs?" "Can I speak to someone from Mobile Tech?" "Have I reached Monilitechs?" (That's my favorite. I think it sounds like a hair regrowth cream.) My advice for entrepreneurs – test the ease of use and pronunciation of your proposed name among friends and family. Some of the customers and vendors we've had for 5+ years still can't pronounce Mobilitechs, and we keep a running "Mess-Up List" in the office of the various ways our name has been butchered verbally and in print. At this point, we have enough local name recognition that rebranding doesn't seem worthwhile, so we're being stubborn and sticking with it. Here's my company name and URL, but don't worry, you don't have to spell it right – no one else does.
Thanks to Michael Sutton, Mobilitechs
Descriptive name with a hidden social mission
I'm a mum of two kids, a keen cook and amateur veg grower. Our last house was in the middle of a town and we grew our vegetables in a little front garden. Every summer and winter we would invite the children from the local school kindergarten to come and see the garden, pull up leeks, pick strawberries and try to guess what the vegetables were from looking at the plants. Like Jamie Oliver a few years later, we were shocked that many (most) of the children didn't know the names of the most basic foods. They also asked why there were no strawberries in December, because "they're in my lunchbox". The Foodies Books was the result – the seasonal picture stories set in a veggie patch and their accompanying website focus on gently familiarising children with basic seasonal fruits and vegetables. The characters don't have cute names, no Tommy Tomatoes – just Tomato – and they are only featured in a story of the month if they are in season. So the simple reason the group of characters are called The Foodies is because that's what they are. The second reason for the choice of name was more altruistic. I found that the children of affluent parents who would describe themselves as 'foodies' were themselves more in touch with food. I want to spread this knowledge and passion to children of all backgrounds. From day one I have made the books inexpensive to buy, have given away thousands for free, and provide masses of free content and advice to parents, child-carers and teachers through the website www.thefoodies.org. My mission is to liberate the word foodie from its elitist, middle class connotation, and to help all children to see themselves as' foodies', meaning that they know what real, tasty, nourishing food looks like, they can produce it themselves and they love eating it.
Thanks to Joanne Roach, The Foodies Books Ltd.
The mythology of Terrapins
My business partner asked me in the Winter of 2009 to start a media company with him. After brainstorming names for the new corporation, I followed a thought trail that began with the fact he was from Maryland, the terrapin state. Knowing the native American mythology that surrounds terrapins, which was considered to be the foundation upon which the entire land was laid, I liked the symbolism for our company as a "solid ground" business. It did not take long after that to adopt, not only the Terra Firma Media Group moniker, but the terrapin as the foundation for our logo. Our tag line is indeed "Solid Ground Success."
Thanks to Dr. John G. Duesler, Jr, Terra Firma Media Group
The vortexes of Sedona
After leaving the world of big global agencies behind, I took a brief vacation to Sedona, Arizona, a place I'd always wanted to travel to. As I sat in quiet isolation in Sedona, I contemplated many things. Should I jump aboard the big agency bus yet again (I had already worked as an SVP and EVP at three of the top ten global PR agencies – Ogilvy PR, GCI Group, Publicis) or should I start my own company with my life partner? In Sedona, I was fascinated by the vortexes that were everywhere. I started reading up on them and learned that in Sedona vortexes are created from spiraling spiritual energy. The vortexes of Sedona are named because they are believed to be spiritual locations where the energy is right to facilitate prayer, mediation and healing. Vortex sites are believed to be locations having energy flow that exists on multiple dimensions. The energy of the vortexes interacts with a person's inner self. I left Sedona invigorated and ready to roll out my own business. I turned to my partner and said that I wanted to create a company name that included Vortex and communications. He played around with the words for a week or so and came up with Vorticom. We trademarked it, registered our domain names, etc. and began our agency. I have felt that the name has been good luck for us as we always attract positive energy, positive clients and positive cash flow!
Thanks to Nancy Tamosaitis, Vorticom, Inc.
An easy and approachable name
Creating a name for a new company has to be one of the most difficult and treacherous tasks for an entrepreneur. The name needs to be memorable, reflect the nature of the company, and easy to spell and pronounce. It's also nice if the name contributes to a graphic treatment that a designer can use in the company's logo. We are transplants to New Jersey (just a few miles from Manhattan) from the West Coast and Florida, and very happy to have landed here in the small town of Berkeley Heights. This part of the country satisfies our need to be close to one of the world's leading cultural centers while living alongside nature's beauty. One day we were driving past the newly founded Peppertown Park in downtown Berkeley Heights and thought, why not "Peppertown Marketing"? It's got a friendly feel to it, and we wanted our clients to think of our marketing company as easy to work with and approachable. Certainly, people would not have difficulty spelling it. And it reflects the history of our adopted hometown. Eureka! Why was Berkeley Heights known as Peppertown? One story says the area was once known for its pepper crops. Another asserts that the name came from the tradition of local Italians who would hang strings of peppers on their porches to dry.
Thanks to Delena Roth, Peppertown Marketing LLC
Moments that define you
Most of my coaching work came out of my earlier days doing crisis communications or dealing with particularly difficult and complex communications situations such as testimony, major business presentation, news conferences, annual meetings, or transitions of management. I always felt I offered more value to clients when I helped them appreciate how to use those situations to strengthen their position as a leader, not to avoid difficulty but embrace it as a way to forge qualities as a leader. These moments, I would tell them, define you. Rather than have my name on the business (which is often misspelled!), I chose to give my business a name that spoke directly to what my clients were experiencing — defining moments. It has worked well, and serves to remind my clients to pay attention to those "moments" that can shape and reveal their qualities and character.
Thanks to Paul Heagen, Defining Moments Consulting
Choosing a whimsical and unique name
Selecting a business name was a long process but not a new one for me. Looking back on past efforts I could see some business names were too generic. Most recently I named my credit card balance transfer tool "Neato Credeeto". What drove me to dream up a light-hearted, fun, and whimsical name was simply the benefit of being unique. Neato rhymes with Credeeto and Credeeto is a play on credit. Later on I realize a hidden benefit of the name is Credeeto has a Spanish sounding twist to it and thus draws in many of Latin users, which in this exploding demographic is a big win. Being unique also means you can cleanly stake your claim and build your brand. I don't want others infringing on my name nor do I want to be sued for infringing on others. Lastly, I did not want a name that was completely generic. It is nearly impossible to have exclusive rights to generic terms in a business name. Using generic terms in your name also makes it easy for others to build similar businesses on your efforts. So far the name Neato Credeeto seems to be working well.
Thanks to E. Keith Darrow, Neato Credeeto
Written as a computer program
I started the company in 2006, before Google had the "did you mean XYZ" if you typed in something that wasn't XYZ, but looked like it. So it was still possible to get zero search results back from Google at that time. I wrote a quick little program that looked at a list of 162,000 words in various languages (including geek speak"). I grabbed words that matched a pattern of consonant-vowel-consonant, consonant-vowel-consonant, followed by an ending that sounds like "ix" (like ics or ics or icks or yx). I then replaced all those endings with "ix," sorted the list and removed duplicates, and then checked for each result against Google to get a list of "words" that matched zero results. I then use this list and added ".com" to the end of each one to see if the domain name was available.
Thanks to Eric Loyd, Bitnetix
Helping people calm the storm and overcome the waves of worry
I started my business Simple Organized Solutions (S.O.S.) after 25-year job-jumping career in administrative management and accounting. Initially excited about landing a new position in these fields, I found that after the messes were cleaned up and effective systems were implemented, I was once again bored to tears. It occurred to me that there was a untapped niche market for a professional organizer with a strong business background and so I set out to shore up my own skills by completing my MBA degree while I was still working full-time. Optimizing time was a critical part of this process and so my story resonates with busy professionals who need to adopt excellent time management skills to get it all done. S.O.S. was the perfect name for my business because what I do is help people calm the storm, overcome the waves of worry, and navigate the ship in the direction they wish to go.
Thanks to Andrea Brundage, Simple Organized Solutions (S.O.S.)
Pizza is good, but pizza and wine is even better
No, there was no Mr. or Mrs. Brixx. (Well, there may be somewhere but they don't have anything to do with Brixx Wood Fired Pizza.) Instead, Brixx comes from a special place in our heart … wine! Brixx was conceived as a pizza place, but not a pizzaria. From day one, our we've coupled our gourmet pizzas with craft beer and fantastic wine. In fact, all our locations have at least 14 wines by the glass. To plant this seed in the minds of our guests and our staff, our name is derived from "brix," a unit of measure for the amount of sugar held in a wine grape's juice. When, say, the lovely little pinot noir grape is at around 24-degrees "brix" (pronounced "bricks" — it's not French) it is just right for picking and turning into wine. To give credit where much credit is due, the inventor of the brix scale was the 19th century German chemist, Adolf Brix. He was hailed as a hero for his contribution to agriculture. It didn't hurt that "brix" was a great reminder of our wood-burning brick oven which both cooks and infuses our pizzas with deep, natural flavors.
Thanks to Jeff Van Dyke, Brixx Wood Fired Pizza
Related Post: Restaurant Success Using Text Messaging
Going from being in the red to the green
When I was forming my business I first thought about what others do. Many people often use something related to their name. However, should a business excel, it would be best to have the business name completely separated from your own name. So, since my business is related to personal finances, I thought that people consider money to be precious. So, I went on a precious stone site for inspiration. I found out that an Alexandrite stone changes colors from red to green depending upon the light. My business is helping people go from being in the red to the green. It seemed a perfect fit. I added the word Group to make the company sound larger and also with the thought of future expansion.
Thanks to Diane Nissen Friedman, The Alexandrite Group
Based on a pair of red shoes
The origins of the name are based on a pair of red shoes I purchased in the summer of 2007. Every time I wore the red shoes, people would comment on them, so the shoes were literally spurring conversations. From there, carrying that name forward was a slam-dunk. From the launch of the business, we made it mandatory for every employee to wear red shoes to work every day. We know our branding is working when we walk into a meeting or speaking engagement and other women are wearing their red shoes. I think this business and its name are even more than what we do today. People often ask us what we do when we wear pink or coral and have to wear red shoes. My response? It doesn't matter what color you wear, it's the confidence you possess when wearing red shoes.
Thanks to Lisa Cruz, Red Shoes
Related Post: What America Buys and Sells