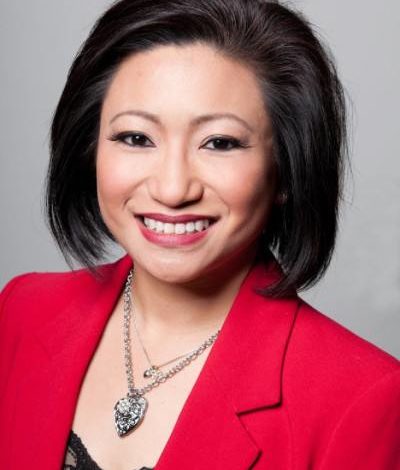 Connie Tang, President and CEO of Princess House, shares her story of entrepreneurial spirit and how female business owners can succeed.
Tell Us About Your Background
I was born in Hong Kong and raised in Brooklyn, New York. My family spoke Chinese at home so I am fluent in Chinese as well as English and Spanish. I started my career as an Associate Consultant for Clinique, where my job was to support their cosmetic counters in every major department store in New York. It was a terrific training ground giving me hands on experience in sales, customer relations, time management (running around to different department stores is very time intensive), and the importance of working well with others to meet shared goals. The lessons I learned early in my career continue to inform my work to this day.
From there I went to Lancôme and then to BeautiControl, Inc., an international cosmetics company built on the direct selling model. That's where I discovered direct selling and started a love affair with the industry that is as strong today as ever. I believe in the opportunity the direct selling industry offers people, and women in particular, especially for those individuals who don't readily fit the typical 9:00 to 5:00 business model, for which there are many reasons from child care needs to a desire to be your own boss. That's why I decided to build my career in the direct selling industry. It provides hope, opportunity and fuels independence.
After 13 years with BeautiControl, where I had a wide range of experiences from opening domestic and international markets including Asia Pacific and Latin America to successfully launching new product lines, developing distributor and sales force training programs and creating public relations programs. As often happens when you're successfully moving forward at one company, new opportunities come along. I was offered the chance to help energize one of the world's most respected direct-selling companies, JAFRA Cosmetics International as President for the U.S. and the Dominican Republic. There I led corporate employees in California and Texas and Independent Consultants throughout the U.S., Puerto Rico and the Dominican Republic. As one of the members of the four-person JAFRA Management Board, I guided the company in expansion efforts in India and Brazil, led development strategies across 10 global markets and ushered JAFRA USA into the 21st century.
Then I was offered the opportunity to be the first woman President and CEO of Princess House, a venerable and well-respected cookware and home entertaining direct selling company that was just about to celebrate its 50th anniversary. I couldn't say no to the opportunity to reinvigorate and take Princess House on an evolutionary journey to position the company for another 50 years of success.
How Is It Being the First Woman CEO?
I'm Princess House's first woman President and CEO. It's a tremendous honor, privilege and responsibility that I don't take
lightly. As a woman President and CEO I know I'm a role model for others. That knowledge inspires me. It's important to me to be
successful and show that women as well as men belong in leadership roles. At Princess House, my most important role is to develop talent and foster an environment where dreaming big brings opportunities for success for our corporate team members and Consultants, and to develop business strategies that ensure the company reaches, and hopefully exceeds its potential. On a personal level, it's a reminder to me and hopefully an inspiration to women, that hard work and dedication to your passion can lead to success for many on multiple levels. My success comes from and only with the success of others. I often travel to meet our Consultants, who run home-based businesses across the country, and it's a great feeling to share that whether you are
leading a multi-million dollar company or a team of two, at the end of the day, we are simply women trying to achieve something greater than ourselves and helping others along the way by paying it forward through mentoring.
What is Princess House?
Princess House was founded in 1963 by Charles Collis, a direct selling industry pioneer, to provide women an opportunity to earn an income by selling products that included hand-cut fine crystal. Today the company provides life-enhancing opportunities to women through the direct selling business model – we call it a people-powered business model – selling premium quality cookware and other home entertaining products through a fun home party experience that fosters valuable relationships. We pride ourselves on offering the highest quality cookware and home entertaining products. If fact, we believe so strongly in our stainless steel cookware line that we offer a lifetime warranty with every purchase. You don't see that very often in today's retail world. Most importantly, we strive to offer an exceptional business opportunity that enables women to live their best lives possible and supports them in helping other women do the same. I'm proud to report that in 2013 and 2014 Princess House was named as one of the Top 100 Direct Selling Companies by the Direct Selling Association.
What Are the Qualities Inherit in Powerful Female CEOs That Help Companies in Transition Boom?
I think there are five key attributes women CEOs, and all successful business women for that matter, inherently bring to the table. First is the ability to grow into change. Any time you're looking to grow your business – a strategic directional change – one of the first things you must do is start with your staff. I like to call this "growing your people into change," which means prepping internal employees and external stakeholders for big changes. External stakeholders might be independent business owners, partners, non-employee based sales forces, volunteers or brand ambassadors. Both audiences need to be tended to in terms of how they are prepared for change.
Second, is the ability to get clarity. Having clarity about objectives, direction, and intentions is extremely important. If the outcome of an initiative is not what you expected or intended, you want to revisit or get clarity about what your intent was to begin with. You need to be able to say that your direction and choices directly influence your objectives. For instance, does a plan to train your staff to be more digitally savvy really lead to bigger sales numbers? Or is another plan of action needed to reach that goal?
Third, is the ability to be flexible. You must learn to be agile – in management and decision making – especially when time is of the
essence. Any time you're looking to take your business to a new place, you're going up against an unknown. You're likely headed in the direction you really want to go but might find yourself in uncharted territory. If things don't go smoothly or even head south, you have to be flexible and agile enough to quickly change course, just as if you were steering a ship away from harm.
Fourth, is an almost natural feeling for disconnects in business. You must be very clear about what you want your brand to look like in the short and long term. One clear marker is to look at how you present your brand versus how others (such as your key audiences) perceive you. For instance, are you trying to create a luxury and prestige image when your main customers are earthy, wholesome all-Americans? If this is the case, then there is a disconnect that you have to fix. You will either want to clarify your business objectives or get a better understanding of your audience.
And fifth, is the ability to access and use our power of empathy. Many women are naturally empathetic. It's a different kind of power we bring to leadership. Our empathy makes us particularly good at sensing the tenor of different situations, including the impact decisions have on employees, colleagues, customers and other stakeholders. During difficult times, such as when major changes are occurring, you may be tested to the brink by the feedback heard and felt from external or internal forces. My recommendation for any female CEO is to use your power of empathy to manage emotions in the board room, on a call, and in person to best present your point of view and reinforce your decisions. Leverage your ability to empathize to create meaningful relationships and more fully informed business decisions.
Women are powerful leaders who bring valuable skills (agility, empathy, adaptability) to leadership positions – but women's
leadership style may differ from men's style, which unfortunately is still considered the norm. Our unique skills might help explain why women-owned businesses have increased by 59 percent between 1997 and 2013 – a rate 1.5 times the national average, according to the American Express study, The 2013 State of Women-Owned Businesses Report. Fortunately, more business leaders, board members, shareholders, customers, and yes, more women are starting to understand that women CEOs can be invaluable assets to any company. The proof is in the brand success.
What Qualities Do Sheryl Sandberg, Marissa Mayer and Barbara Corcoran Have in Common That Have Helped Lead Brands through Successful Transitional Periods and Taken Them to the Top?
All three women believe strongly in people development. It can be difficult for some leaders to recognize the true talent within their companies and how to nurture that talent. Effective companies and effective leaders are built on the contributions of every team member. The best CEOs understand this dynamic. Barbara Corcoran says, "People stayed with me and worked extra hard for me because I could see the potential in them." Sheryl Sandberg says that at Facebook, "We focus  on what people's natural strengths are and spend our management time trying to find ways for them to use those strengths every day." And Marissa Mayer notes that "…in technology, it's about the people, getting the best people, retaining them, nurturing a creative environment and helping find a way to innovate." This recognition of the power of individuals and teams to a company's success is critical
to growth and really shows when a company is in transition. A backbone of strong employees, people who are recognized and inspired to excel, perhaps at a level never before expected, can be the difference between failure and success in difficult times.
Another commonality is a fierce belief in themselves and a determination to achieve their goals despite any obstacles that often come in the form of those who resist change or naysayers.
Interestingly, none of these women believe in the notion of having it all or in a truly balanced life. Corcoran calls it a "phantom chase." Sandberg says, "There's work, and there's life, and there's no balance." Mayer says, "You can't have everything you want, but you can have the things that really matter to you." I tend to agree, especially with Mayer's statement. No one gets it all, men or women. But we can decide what's most important to us as women business leaders, as parents, children and community members and work to achieve those goals. That's what we can accomplish and for each one of us the choices will be different. I believe in owning my choices and making those balanced choices as best I can to fulfill my self-imposed expectations as a mom, CEO, daughter, wife, friend, mentor and more.