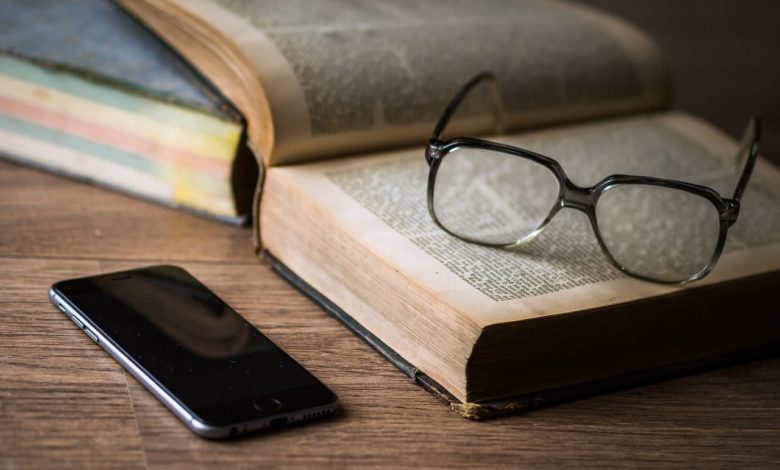 André Gide wrote that,"Everything that needs to be said has already been said. But since no one was listening, everything must be said again." Quotes are an important part of motivation, though many of them are repeats of another turn of phrase. Business owners are particularly partial to famous quotations. Reading a motivational speech from a business legend or famous creative mind can give you a spark. It doesn't matter if it has been said before and repeated numerous times, quotes can give you the fire you need to be a better entrepreneur or learn how to handle a difficult situation. Below are some of those quotes sent in by entrepreneurs throughout the country.
#1 – Side of Majority
My favorite quote is Mark Twain's "Whenever you find yourself on the side of the majority, it is time to pause and reflect." Because the majority follows a current, and goes with the flow, distancing yourself from it fuels innovation. While in my line of work (hospitality PR) knowing what the majority likes is imperative, the most effective business approach is to find the individual, and to deliver the experience others have not yet provided. Success no longer belongs to the lazy, to those who built it in the hope that someone will come. Success belongs to the outstanding, the creative, and the daring. Success is no longer impersonal and void. It is still very easy to find yourself on the side of the majority, but when it happens, remember to focus on what truly matters. Don't focus on numbers: focus on experiences, people, and expectations.
Thanks to Mihaela Lica Butler, Pamil Visions PR
---
#2 – A Toss-up
My favourite quote is a toss-up between: "You have to learn the rules of the game. And then you have to play better than anyone else" which is attributed to Albert Einstein or "You just have to trust your own madness" by author Clive Barker. The Einstein one I use in my business as an ImpacttologistR as I help people play better and give them a competitive advantage by super-charging their interpersonal skills, giving them a greater impact when communicating; which makes it easier for them to convince, influence or motivate others. The Clive Barker one I like as, if you are being truly creative and ground breaking, people will think you are mad. You HAVE to trust yourself and press on regardless to be truly creative or innovative in business. Two years ago when I took my 25 years of experience in sales, leadership and training and development and re-branded myself as an ImpacttologistR some people thought I was mad and a few laughed at me. They are not laughing now as I work with international companies and am regularly featured in the media as a subject expert on interpersonal communication. Recently I was on national television in the UK commenting of the impact of the political leaders in a debate ahead of the national assembly elections in Wales. I have also contributed to an article in the US media on the presidential candidates and did a series of BBC interviews during the 2015 general election here in the UK.
Thanks to Martin Brooks, ImpacttologistR
---
#3 – Man Can Believe
My favorite business quote is "Whatever the mind of man can conceive and believe, it can achieve." ~Napoleon Hill. I love this quote because we are often held back in business and life with limiting beliefs. We blame circumstances, life, other people, we can find someone reasons not to achieve what we desire most. But you really can accomplish anything you truly believe you can. All of these things that can stop us can be overcome by our mind. Napoleon Hill was an amazing example of that.
Thanks to Sara Wagers, Virtual Biz Partner
---
#4 – Resisting Change
"People don't resist change. They resist being changed." ― Peter M. Senge. I supply multi-national enterprises with advice and guidance for realising their big transformations and changes. One of the most common hurdles I face is that those on the inside of a change will treat those affected differently than they do themselves. Whereas their own fears, ideas, questions and reservations are worked on as part of the change, those of the targets are labelled as resistance. This quote reminds that everyone is trying to find a path through life, and the trick of change is to interweave those stories rather than dismiss them as troublesome behaviours to be managed away.
Thanks to Matthew Newman, NewManagement Consulting
---
#5 – Acccomplish Great Things
The quote I chose as my favorite is by Anatole France, a poet and journalist: "To accomplish great things, we must not only act, but also dream; not only plan, but also believe." I practiced law in Washington, DC for 10 years before leaving the practice and going into the legal staffing and placement industry. After 8 years of working for large and small staffing companies, I finally decided to start my own company, using the experience (both positive and negative) I gained from all of the other companies I had worked for. Now, 7 years later, my company, R & W Group, has 7 recruiters and focus on staffing and placement (temp and perm) of legal, administrative, IT, and accounting/finance professionals. Our clients include law firms, corporations and non-profits, from start-up companies to Fortune 50 companies. R & W Group has been named as a Top 3 Recruiting Agency by the Best of the Legal Times. In order to take the leaps of faith that I did both in leaving the practice of law to go into business and in starting my own company, I had to both dream and believe that we could build a team that would do well in this competitive industry. My team and I are very lucky as we get to help change people's lives on a daily basis.
Thanks to Jeffrey Weinstock, Esq., Rhodes & Weinstock, LLC
---
#6 – Not Understanding It
My favorite business quote is by a 19th century author, Upton Sinclair: "It is difficult to get a man to understand something when his job depends on not understanding it." I like this quote because it gives me a little perspective on why certain things are difficult for some people to understand and why certain processes that seem outdated are still in place. Sometimes, people get into habits and are scared to leave that comfort because change is scary. I like to think of this quote as indirectly stating that newer, maybe better, jobs are available to those who are simply willing to learn something new. If I ever catch myself resisting change or progress, I think about this and wonder if I'm doing what is best for the business or just what is easiest for me at the time.
Thanks to Ryan Mentock, Family Care, PA
---
#7 – Change Your Attitude
My favorite business quote is actually more of a life-inspiration quote. But it still applies. Tony Robbins says, and I'm paraphrasing, "If you don't like your present circumstances, change your circumstances or change your attitude." When you apply this to business, you discover that when things are slow or when times are tough, that you are actually in control of the situation. You don't have to mope or sulk or start asking for increased credit limits on your AMEX. You simply have to change your attitude about it (maybe slow season is when you take a break?) or you have to change your circumstances (which means this is the PERFECT time for some innovation and creative marketing).
Thanks to Liz Theresa, Concept to Creation
---
#8 – Swimming Naked
My favorite business quote is from Warren Buffet: "Only when the tide goes out do you discover who's been swimming naked." It is common to admire, or be intimidated, by companies with a sheen of success. Especially in boom times, it is easy to think these companies have it all figured out and can't be stopped, when you are struggling to stay afloat. When things are not so easy, however, things fall apart quickly for a lot of companies. This is true of massive public companies that go out of business when the economy takes a nosedive. This is also true for startups that focus on nothing but growth and can't raise their series A when investors realize they are not close to profitable. All you can do is take care of your business and protect yourself for the bad times.
Thanks to Owen Larkin, SnowPak
---
#9 – Something You Love
My favourite business quote is by Maya Angelou and it says: "You can only become truly accomplished at something you love. Don't make money your goal. Instead, pursue the things you love doing, and then do them so well that people can't take their eyes of you." This quote reminds me to stay true to myself and to follow my passions, follow my hunches as they lead to my ultimate path. Eventually one builds up so much momentum that the money just follows. The great thing? It wasn't about the money anyway. You just couldn't help doing this thing you love so much, there is an inner drive that far surpasses the money. Great businesses are built on a dream.
Thanks to Maria-LolaConrich, Chicks Who Code
---
#10 – Overnight Success
"It takes 20 years to make an overnight success." Eddie Cantor. I really love this quote. It resonates well with me and probably most entrepreneurs and reminds of the real effort it takes to make a start-up successful. I have this quote frames on my office wall to keep things in perspective. It is common for entrepreneurs to feel depressed when you experience failures, especially when you read about successful entrepreneurs on the news and their advice. This quote keeps me in touch with reality, keeps me sane and I find it reassuring that all the 18 hours shifts I have been doing for several years are not just a waste and hard work eventually mounts up to success.
Thanks to Sam Malik, DrFelix
---
#11 – Existing Reality
My favorite business quote is actually from a architect, systems theorist and inventor Buckminster Fuller: "You never change things by fighting the existing reality. To change something, build a new model that makes the existing model obsolete." For me, this sums up everything about way I am drawn to entrepreneurship. I always strive to be innovative in business. If I hadn't possessed this drive, I would have easily worked toward someone's vision. I like to find a gap and fulfill a need. You offer people a new reality through a different solution or even a different lifestyle. Don't waste time trying to swim upstream. Create a new stream that flows up. This quote helps me get out of my own head and often out of my own way.
Thanks to Joy Donnell, Vanichi 
---
#12 – Be of Value
"Strive not to be a success, but rather to be of value." –Albert Einstein. After running a successful personal training company, I gave it up to pursue my love for technology. I was successful- but I didn't feel I was a *value*. I could help people get fit, but I had a hard time finding the ability to change their life in a way I could really feel proud about or that would truly affect them on a long term basis. When I started my career in technology, I seen classic examples of the same thing. Everyone wanted to make a quick buck, they weren't concerned on being a value to their client- to helping them succeed on a long term basis. If you aren't a value to your customers, you won't last in the rat race to the top; I can guarantee this.
Thanks to Christine Leys, Christine's Web Creations
---
#13 – Started Today
My favorite business quote is "One year from now you will wish you had started today" by Karen Lamb. The reason I like this quote is that it reduces my excuses for procrastination. Many entrepreneurs postpone making important business decisions because they're afraid of making a mistake. They are afraid of regret. Many times, I fall in the same trap. I start over-analyzing everything and I will end up in a vicious cycle of paralysis by analysis and doing nothing. This quote makes me more outcome-independent. When I think about this quote, I realize even if I fail now, next year this failure will just be a sweet memory. It is better to start now than to wait.
Thanks to Kevin Adkins, Kenmore Law Group
---
#14 – Your Own Time
"Your future is up to you, not your employer. You have to get better in order for your circumstances to get better, and that must be done on your own time." -Larry Winget. The average person has 8 hours every day between 9 and 5 to do his or her job, and becoming excellent just doesn't fit into those kinds of constructs. If you want to rise above your peers, you need to commit to your craft and have the type of passion for it that keeps you jamming away all day and night. People who have a general attitude that work is an inconvenient and insignificant piece of their lives never win.
Thanks to Jimmy Page, Inseev Interactive
---
 #15 – Working Together
My favorite business quote is from Henry Ford: "Coming together is a beginning, staying together is progress, and working together is success." Many people have no concept of the synergy that is achieved through unity, therefore, their organizations are destined to mediocrity-a victim of fragile egos and infighting. We must remember that everybody brings something to the table and that none of us is as smart as all of us. Some leaders try to ensure unity by avoiding conflict at any cost. This too is organizationally unhealthy. Conflict can be one of the greatest tools of growth when managed with professionalism and wisdom. Working together is the secret! Resolving conflict is one of passions and proficiencies of The Pegues Group.
Thanks to Deborah Pegues, The Pegues Group