Being an entrepreneur is a source of pride. It also evidences an individual with a huge amount of discipline and focus to be able to build a business a lot of times from just an idea. It is the ambition of an entrepreneur that built the most profitable and successful companies. The only issue is that the word entrepreneurship can often vary from person to person.
#1- Following dreams
Entrepreneurship … to me… means I can follow my dream. I can continue to make a difference and raise awareness on issues that matter to me. I love having the freedom to do this at my own pace, in my own way.
Thanks to Anna Renault, Anna's Journey
---
#2- Freedom and Flexibility
Being an entrepreneur means that I have the freedom and flexibility to create the life I desire: doing work I love, creating work-life fit that serves my family well, and being positioned to make a difference in others' lives. One of my deepest joys as an entrepreneur is creating opportunities for others to join my company, because I can see the way having flexible, meaningful work gives them joy and satisfaction.
Thanks to Becky Robinson, Weaving Influence 
---
#3- Leadership
I believe that everything rises and falls on leadership. Leadership is the process through which an entrepreneur is able to influence employees to achieve the objectives of the organization. To be an effective leader, an entrepreneur must build trust and confidence among employee and communicate effectively with them. Everyone knows that you can't grow a business without a team. Yet too often entrepreneurs and small business owners focus their attention on everything except how they are leading their teams. That's why Leadership is important.
Thanks to Melanie Williams, GURU Public Relations Events & Concierge
---
#4- Everything
Being an entrepreneur means everything to me. For 35 years, I've been my own boss. My dad taught me the foundations of entrepreneurship: hard work, character, and resourcefulness. As a union construction worker, he woke at 4 a.m.. every day and headed for New York City to brave the elements outside. Whether it was a bitterly cold winter morning or a stiflingly hot summer afternoon, he showed up no matter what. No excuses. He often got laid off when the New York economy was bad. But responsible for feeding a family of five, he always found a way through, taking any available jobs to provide for his family. Observing this emotional toil crystallized something for me: I couldn't leave my fate in someone else's hands and live someone else's dream. I had to start my own business and had to succeed! And I've done just that!
Thanks to John Goodman, Steve Griggs Design
---
#5- Home of Opportunities
Entrepreneurship is essential to the future of our economy. It is also the chance to grow others. We live in a time where there are new ways to solve important problems and create necessary efficiencies. As an entrepreneur, it is more than just the vision and execution in the business. It is an opportunity to create opportunities for others. We often look at the economy in terms of job losses but I like to think entrepreneurs have a special role in the future of job creation. With new businesses come the possibilities of learning new skills and tackling new problems. It allows people to discover new ways to leverage their talents.
Thanks to Scott Bennett, Skratch
---
#6- Making mistakes
I believe that one of the most important skills for entrepreneurs is making mistakes. We learn through after-school sports programs that practice makes us better, so why is this not also taught inside the classrooms? Most after-school sports are taught by the same teachers who say it's not OK to make mistakes in the classroom. Learning that it was OK to make mistakes provided some of my biggest lessons in business. While I want to do my best to limit mistakes because they can be costly, it's a part of life that we all make mistakes sometimes. Entrepreneurs must make mistakes to learn and grow their business.
Thanks to Josh Lannon, Warriors Heart
---
#7- Creating a vision
To me, entrepreneurship means creating a vision that seems impossible and then having the drive and fortitude to make it happen. Once you get the foundation of this vision mapped out, you hire the right people to work on it and get the hell out of their way. There's no way you can accomplish a grandiose vision all by yourself. Together, you chip away little by little every single day to make your vision a reality.
Thanks to Robert C. Johnson, Team Support
---
#8- A built business
Entrepreneurship means that I've built a business by providing a skill to people I've attracted online by giving value, establishing my expertise, engaging with them, and developing a relationship that led to a sale. It's extraordinarily gratifying to think that I'm not getting paid for work done within an organization that determined the conditions and parameters and created the environment within which I work. Each time I get paid, I am entirely responsible for making that happen. It's thrilling and exciting and humbling. I have the freedom to be endlessly creative and expansive in what I offer. This, to me, is freedom.
Thanks to Deb Coman
---
#9- Capitalize on Strengths
Entrepreneurship is the ability to capitalize on your strengths and turn it
into a vision and a way to make a living! There isn't an entrepreneur out there who hasn't had challenges along the way. I'm lucky to have great partners, and supportive friends and family that have been my sounding board and helped me through tough times. My struggle was identifying what makes Leone Marketing different – to stand out from the crowd. We had to prove ourselves in a number of ways; providing extra value, 24/7 customer service, brainstorming bonanzas –to show our clients and prospects that we're not just another promotional product company. Businesses have several options to choose from when it comes to buying, so we want to be sure they choose us!
Thanks to Rachel Leone, Leone Marketing
---
#10 Non-stop learning and building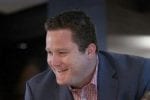 Can you really define entrepreneurship? It's a crazy journey of non-stop learning and building. Whether you're building products, a team, or focused on the business side of things you are always learning and discovering new, innovative ideas and ways to solve problems. It's all about pursuing what makes you tick while helping solve a real problem for people or businesses. That's why we do what we do here at SummitSync, we experienced the problem we're trying to solve first hand…and that's what being an entrepreneur is all about. Seeing a problem and knowing you're the one who could fix it.
Thanks to John Corrigan, SummitSync 
---
#11- State of mind
Entrepreneurship is a state of mind that offers an accessible slice of the American dream. Business owners *and* employees can both be entrepreneurs. Having entrepreneurial leaders throughout a company that take ownership for their section of the world helps to ensure every element performs well. Having this type of mindset activates imagination, challenges you to overcome obstacles, and adds an element of risk to your daily activities. Entrepreneurs believe they can overcome any and all challenges and create something from nothing – to have these beliefs you must be willing to fail (repeatedly) until you succeed. What is the difference between a successful and unsuccessful entrepreneur? The
successful one never stops trying.
Thanks to Chris Loeffler, Caliber 
---
#12- Offering and providing innovative services
To me entrepreneurship means offering and providing innovative services that solves the needs and issues of a great number of people. An entrepreneur is a leader in their industry but is a servant to their customers. An entrepreneur has to stay ahead of trends, and they are always coming up with innovative and new ideas for their business and industry. Entrepreneurship to me is about having a vision, taking big calculated risks to serve a greater need, and lots of early mornings and sleepless nights.
Thanks to  Vid Lamonte' Buggs Jr. VLB/VBJ Enterprises, LLC
---
#13- Driving an idea to reality
In the general sense, entrepreneurship is the ability to take an idea and drive it to reality. In many ways, entrepreneurship is like growing crops — a seed must be planted, special care must be taken to ensure that the environment is right for it's growth, and as a result of this hard work, a bountiful harvest is produced. Like a crop, entrepreneurship means planting a seed, waking up everyday to tend to it's care, and protecting it and growing it until it reaps the harvest that you are aiming for.
Mike Sims, TH!NKLIONS 
---
#14- Communication
Everything I do as an entrepreneur involves clear and concise communication. When I fail at communicating, I fail the people I am trying to serve. Entrepreneurs must know how to communicate effectively in order to succeed. I spend most of my days communicating with clients, simplifying the tax law for them and/or on stage explaining how the tax law works to a group of entrepreneurs or investors. We are not taught how to communicate in school, either verbally or in writing, yet it is one of the most important skills for entrepreneurs.
Thanks to Tom Wheelwright, Tax-Free Wealth
---
#15- Several things
Entrepreneurship is the daily fight against the status quo. It is the state of mind in which an individual fights to inspire and create things that do not currently exist. Entrepreneurship is innovation in action. Entrepreneurship is an investment in yourself to have complete control over your future. Entrepreneurship is an inspiring movement that invites others to join and believe in your dreams and vision of the future.
Thanks to Claudia Mirza, Akorbi 
---
What does entrepreneurship means to you? Tell us in the comments below