Being in love is great. Being in love with your business, when you're the CEO, is even better. Waking up each morning knowing you are getting to do exactly what you love is more than most people could ever say about any "job" they have had. Although there are days when tossing in your hat seems like a viable option, remembering how much you love your "job" can quickly snap an entrepreneur out of that mentality. Different business owners also have different reason why they love their business. It might be the products or the customers they deal with, or it could even be the fact that they are the ones in charge of it all. The reasons are as varied as the businesses themselves.
We asked some entrepreneurs what they loved about "being their own boss."
#1- Two things
Being the head of the company I get to be involved in almost every aspect of the business. I enjoy managing the development of current and new products and features of our services. I also like to play a role in consulting our marketing team and defining the right strategies for the business. I know where I want this company to be and I am guiding all the different teams towards that direction. It is not easy but it keeps me motivated day in and day out.
Thanks to Iavor Marinoff, WebSitePulse!
---
#2- I never have to stop dreaming
I love being a founder because it means one thing: I never have to stop dreaming. When I was in corporate America, a woman at one meeting said We can't do everyone one of your big dreams, Kristina. I was furious because the idea I was proposing wasn't even a big dream— it was a small idea. Now, at my own company, I can bring to life small and BIG ideas and grow them into something successful. It's why I get up every day.
Thanks to Kristina Libby, Lōm!
---
#3- Developing talents and ideas
Creating a company & culture from an idea is immensely fun & rewarding – it's the ultimate freedom. And quite honestly in my case, disrupting an industry to give travelers back time, sanity and luxury has provided me with ultimate satisfaction too….especially as a recovering road-warrior in a former life. Add to this that I've been able to develop young talent into amazing leaders is an added benefit that I greatly value. In fact, our first two service attendants – on our inaugural routes 4 years ago – have grown with us and taken on executive roles at Vonlane.
Thanks to Alex Danza, Vonlane!
---
#4- Leadership and diversity
Being a CEO means wearing many different hats at once, and that means I must have a working knowledge of all departments. Besides the leadership aspect, I enjoy the diversity of being able to dive into a spreadsheet with my finance team one day and deal with an operations issues the next day. For me, that's what keeps my job interesting. I have an amazing staff that gets the job done, and I love the experience of steering the ship towards a solution, no matter what department.
Thanks to Jerry Haffey, Ambrosia Treatment Center!
---
#5- Adventure
Every day is a new adventure when you're a CEO in a disruptive brand category like the vape industry. I love the challenge and the diversity of it all, too. As the CEO, I get to use my right-brain in the creation of new products and marketing campaigns and the left-brain to analyze sales charts and market share data. It's not only stimulating, it's the best of both worlds.
Thanks to Nicholas DeNuccio, Propaganda Premium E-Liquid!
---
#6- Impact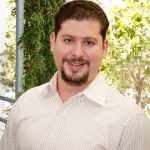 I love seeing the impact that Study has on learners everywhere, and particularly the impact we're able to have through our Working Scholars program, which gives residents of select Bay Area cities the opportunity to earn a college degree at no cost to them. We know that we're making a huge difference in people's lives by creating affordable, effective and engaging educational content and we hear directly from Working Scholars participants about how much it means to them to be able to earn a college degree. I also love seeing the passion that the employees here at Study.com bring to their work. We have a team that truly believes in what we're doing, which makes it all the more rewarding to be a CEO.
Thanks to Adrian Ridner, Study.com!
---
#7- Seeing the successful fruits of my leadership
I love the pressure of being able to discern, based on gut, research and experience, what the best avenue and course of action is for the business, its employees and customers. That ability to be cautiously fearless and have the strength of conviction to create something that is truly remarkable for our stakeholders. While you never get the gratification from employees that say way to go, boss, and being a CEO can be an incredibly lonely position, it's wonderful to see the successful fruits of the labor and in being a cheerleader, ambassador, psychiatrist, and mentor all in a single day.
Thanks to Rodger Roeser, The Eisen Agency!
---
#8- Doing what I love to do
What I love about entrepreneurship is the ability to do what it is that I absolutely love to do as a consultant and helping future entrepreneurs unlock creative gifts that are just waiting to be turned into profitable
businesses.
Thanks to Keenya Kelly, If You Brand It!
---
#9- Freedom
My favorite part of being a CEO is the fact that I have complete freedom of pursuing my dreams and visions. As a CEO, you must act and serve as a visionary who puts an entire team/group of people on the same page about a mission that your company is going to fulfill. The greatest thing about being a CEO to me is being able to cultivate that vision, share that vision with a group of people and pursue it every single day!
Thanks to Jeet Banerjee
---
#10- The responsibility
It's good to lead by example for people who want to better themselves professionally. When they dedicate their time to learning and growing, it's my responsibility to give them all the tools that they need to grow professionally. It's the CEO's responsibility to help those that work for you become better in every aspect of the job and that is my favorite part. It's a responsibility I do not take lightly and ensure that I am successful in.
Thanks to Kevin Tash, Tack Media!
---
#11- Changing cultures
Best thing about being CEO is the excitement of being involved in projects that change popular culture. The power and ability to create, make positive change, innovate and be free. To predict the future and see those predictions come true.
Thanks to Jason Peterson, AdShare!
---
#12- Getting to know myself on a different level
What I love the most about running my company is that I feel it is a constant invitation to give more of myself. It may seem 'obvious' that one has to multitask or discover different parts oneself as you learn more about your business. Or that designs need to be a balance of functionality while still being creative. But there is another side of being CEO that brings me a lot of joy and that is to get to know myself on different level. At times I have to set boundaries with myself like a parent would with a child, or I need to calm myself down like a sister would to a sibling. This sounds simple but these inner relationships you have with yourself really help you learn about your persona and make you a better CEO. And a success as a CEO is an active choice you make, nothing else.
Thanks to Donna Garzon, Seventytwo°!
---
#13- Knowing my future is my own
I wake up every morning, and I know that my future is my own. I will work with very talented people. We will strive to overcome new challenges. I will guide the ship as my incredibly capable crew mans the sails, runs out the cannons, and swabs the deck. But at the end of the day, I know that I will rise or fall based on my own performance. And that, to me, is an
incredibly powerful thing.
Thanks to Jan Bednar, ShipMonk!
---
#14- Learning
I think what I love most about being a CEO, especially as it's always been of companies I've co-founded, is being able to lead and learn from a team of incredibly talented people, all working together to help to build & grow this business you envisioned. As CEO you need to provide the overarching vision and leadership needed to grow and steer companies in the right direction. You need to get your team behind your vision and behind the business. There's a lot of responsibility and it can feel overwhelming if you're not experienced, but it's also an incredibly privileged position to be in.
Thanks to Logan Estop-Hall, Rebelhack!
---
#15- Watching others succeed
The thing I love about being a CEO is watching others succeed. In the military we were taught to 'put the ladder down' and as we succeeded to reach back and help others rise up. It's my job as CEO to empower my employees to execute and win. Their success is my success.
Thanks to E. Matthew 'Whiz' Buckley, Top Gun Options!
---
#16- Deep involvement in something I'm passionate about
I love being the CEO of my own company because I'm so deeply involved in something that is literally an extension of me. It brings a whole new meaning to the term "passion project". It's tons of pressure but I truly thrive in those moments. Being CEO means that I am leading a team of people that carefully I put together to help the vision come to life. It started out as MY vision but it's incredible when the people on my team and the people that wear my brand truly feel like they are a part of it…because they are.
Thans to Celestial Bonin, Celestial Bodiez!
---
What do you love about being a CEO? Tell us in the comments below. Don't forget to join our #IamCEO Community.