Storytelling
28 Entrepreneurs Explain What They Love About Being An Entrepreneur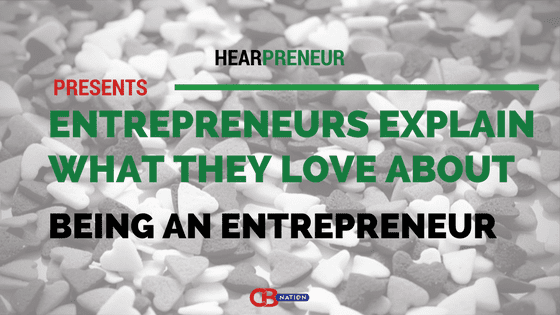 Being in love is great. Being in love with your business, when you're an entrepreneur, is even better. Waking up each morning knowing you are getting to do exactly what you love is more than most people could ever say about any "job" they have had. Although there are days when tossing in your hat seems like a viable option, remembering how much you love your "job" can quickly snap an entrepreneur out of that mentality. Different business owners also have different reason why they love their business. It might be the products or the customers they deal with, or it could even be the fact that they are the ones in charge of it all. The reasons are as varied as the businesses themselves.
We asked some entrepreneurs what they loved about "being their own boss."
#1- Two things
I love being able to set my own schedule, and drive where the business is going. I also love being able to spend so much time with other small business owners since we do marketing for them and get to know alot about their business as part of that. So many businesses, with so many routes to wealth and usefulness and they all have a story to tell, and I love absorbing the principles from those stories and applying them to our marketing work and business.
Thanks to Tim Brown, Hook Agency!
---
#2- The joy of building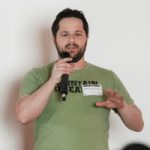 For some entrepreneurs it's about having a control on their destiny, or the freedom and flexibility to spend their time how they see fit. For others, it's about the prospect of becoming rich and famous. And yet for others, it's about realizing their full potential. All valid and great reasons to start your own business. For me, it's the joy of building. Knowing that I created a service or product that makes a positive impact in people's lives. I still remember the happiness my team and I felt when we launched our product and landed our first users.
Thanks to Rafi Zikavashvili, Pramp!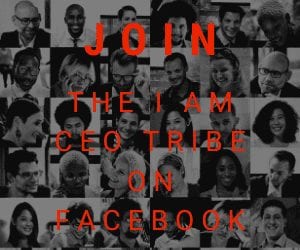 ---
#3- Ability to live and die by your decisions
The best part of being an entrepreneur is the ability to live and die by your own decisions and not be frustrated by doing things ordered by others, knowing they are wrong. I don't mind when something goes wrong when I know it was my decision and ideally I'll learn from that and not make the same mistake twice.
Thanks to Larry Namer, Metan Global Entertainment Group!
---
#4- Constant tension
Figuring out ways that we can scale our business exponentially is always exciting, because when we come across new ways to scale, it means we can hire more people and tackle new and bigger problems. For example, if we sign a new partnership, we increase our reliance on another party, but we are rewarded with growing our customer base. Thinking through how and when those types of partnerships make sense is an example of an evolving challenge that I get to tackle. As our business expands, I get exposed to new problems that I need to address. Personal growth comes through overcoming challenges, so one of the other great things about being an entrepreneur is that I am always growing. I am naturally an optimistic person, but to be a successful entrepreneur you have to be simultaneously optimistic and productively paranoid. It's a constant tension that creates a fascinating lens through which I view the world, my industry, and my role.
Thanks to Jeb Ory, Phone2Action!
---
#5- Creating my own destiny
What I love about being an entrepreneur is fairly simple. I love creating my own destiny. And the key word here is create. The essence of entrepreneurship is to take the spark of an idea, form a network of people to help fan that spark into a full-blown flame, and then tend to the fire as it sheds light and warmth for your customers. It is really no different from movie-making or any other creative endeavor. There is joy to be found in both the freedom and independence of being your own boss and the bonds you form with your colleagues as you struggle to grow your enterprise.
Thanks to Levi King, Nav!
---
#6- I don't have to work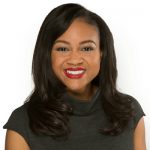 I love the flexibility of my schedule, the ability to work from home, and the control I have of every area in my business – there are a ton of perks of being an entrepreneur. The one thing I love the most about being an entrepreneur, though, is that I don't have to work. Work is laborious, stressful and exhausting – when you do something you don't want to do. I don't work. I do what I love, so therefore, I live. As an entrepreneur I get to spend every single day doing things I love for my clients, teaching them about branding, helping them increase their exposure to grow awareness for their business, and connecting them to their ideal audience. It's truly magical to wake up in the morning, and spend my day enjoying the clients I serve, having fun giving the services I offer, and sharing the importance of marketing and branding. What do I love about being an entrepreneur? That I don't have to work, I get to live, fulfilling my life's purpose and one true calling.
Thanks to Devoreaux Walton, Distinct Personal Branding!
---
#7- Experimentation
Having the freedom to try new things without the pressure of hitting targets means I'm able to spend much more time thoroughly testing my processes to make sure they're as efficient and effective as possible. When faced with strict deadlines, the scope for experimentation becomes severely limited since there is rarely anything to show for it in the short term. In  the long term, however, it has saved our company a lot of money and a lot of time.
Thanks to Mark Webster, Authority Hacker!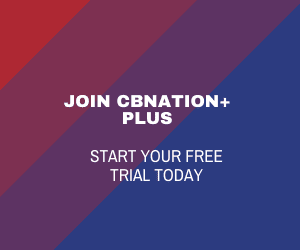 ---
#8- Having the opportunity to help so many people
Probably the single greatest enjoyment I get from being an entrepreneur is having the opportunity to help so many people, from teaching my clients how to protect themselves from cybersecurity threats, to providing a workplace where my employees and team members can grow and thrive. I've had some amazing mentors during my journey toward becoming CEO of my own company. Each one has helped me understand and embrace my own path, and I believe the best thing I can do is to pay it forward to the next generation of professionals and entrepreneurs.
Thanks to Reg Harnish, GreyCastle Security!
---
#9-  Finding confidence through embracing the unknown
Any entrepreneur, regardless of industry or market, takes a leap of faith when choosing to strike out on their own versus working for an established business. I had my own worries when I started my test prep company, knowing the competition that I would be up against. But by making the investment in my own methods and self, I took that leap and it helped me build a company that has now successfully helped thousands of kids.
Thanks to Shaan Patel, Prep Expert!
---
#10- The diversity that entrepreneurship brings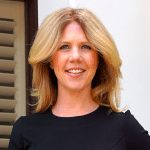 No two days are the same. I never know if I will be wearing my marketing hat, my finance hat, my product development hat or my lawyer hat. Every day is different and requires me to think about the business in different ways. Just when I think I've got a handle on one area, opportunities to improve arise in other areas.. Sometimes we have hiring opportunities or development opportunities. Other times, we have opportunities to evaluate improvement of our sales strategies, ROI, expenses, or leadership. There's always something interesting to think about, and with that comes excitement. I love that every day is strategic and a learning opportunity.
Thanks to Deborah Sweeney, MyCorporation.com!
---
#11- Two things
The experience of being an entrepreneur is best described as a rollercoaster ride that you have complete control of, if done right. As an entrepreneur, one of the things I love is the reality that your life & the decision of where to put your time lies completely in your own hands. Aside from that, I am also humbled by the fact that the ability to innovate not only impacts the lives of your clients but also the people who are on your team as well, seeing as you get to create a culture based on your values. As an entrepreneur, you have the opportunity to make your dreams become a reality & truly live your dreams.
Thanks to John Vagueiro, Adapting Social!
---
#12- Pleasure of meeting new and interesting people
What I enjoy most about being an online entrepreneur is that I have the pleasure of meeting new and interesting people from all over the world. My heart fills with pure joy, when I get a thank you note, letting me know how my posts or training has changed their life. Being an entrepreneur allows me to fulfill my purpose and make a change in peoples lives for the better. I get to help people build confidence in all areas of their life so that they too can go out and share their message. I love the fact that as a whole, entrepreneurs are changing lives and building a better world for future generations. I also enjoy getting to choose when and where I work. When a family member needs me, I can pick up and go without having to ask permission and more importantly without losing income.
Thanks to Cindy J, Cindy J Holbrook!
---
#12- The freedom it provides
There is no other job like it in the world where you get to ultimately decide what hours you want to work, how much you want to get paid, and how long your vacations will be. Working a traditional job may provide you with a sense of security knowing that your paycheck is going to come in every two weeks, but at some point, you are going to reach a hard ceiling. As a business owner, if I want to earn more money, the solution is pretty straightforward. Either take on more clients or raise my rates. No other job in the world gives you that type of freedom, and it is what being an entrepreneur is all about. My first business was acquired for six million dollars, and I can promise you one thing, your traditional employer will not pay you six million dollars over an entire lifetime.
Thanks to Casey Stubbs, Finance & Markets!
---
#13- Several reasons
There are so many reasons why I enjoy being an entrepreneur and owning my own business. Among the top includes the pride in driving my own results (instead of working for someone else) and flexibility with my life. It's pretty cool to look back at all the word accomplished and think, "That was me, I did that." Owning a business means you have the ability and empowerment to determine the direction of your work, services and fulfillment of client satisfaction. It's also nice to have the flexibility to take breaks and time off whenever you can (without getting approval from your boss!)
Thanks to Kristan Bauer
---
#14- I have unlimited potential and opportunity
I always struggled in a traditional work environment because I was always looking to do more and do better, but with so many levels of management, red tape and areas of responsibility, I often felt restricted, which led to frustration and dissatisfaction. As an entrepreneur, I have unlimited potential and opportunity. There is no glass ceiling, and no limit to what I can do and achieve — I create my own opportunity, no excuses or blame involved. In this position, I believe I am truly capable of getting out what I put in. This level of self-responsibility provides motivation and satisfaction in a way that I never felt in a traditional role. It means I love going to work because I know it's entirely up to me how I create, learn and grow.
Thanks to Edward Hutchins, ToBox!
---
#15- Reward is directly tied to hard work
I love the fact that reward is directly tied to hard work. It's the most basic of motivation. As an entrepreneur most of the time I am able to see the direct impact and growth on my company from the amount of work I put into it. If I have been working 15+ hours on a project with immense intent and focus I can see the impact on the health of my business. This drives me to work harder with greater intention because I know that the hard work I put into it is going to directly benefit a product of my own creation and passion instead of slaving away to achieve someone else's dream for them.
Thanks to Joseph Robison, Green Flag Digital!
---
#16- Working on somethng you're passionate about
The best part of being an entrepreneur is that I absolutely love working on something I'm insanely passionate about: making Mom's life easier. Knowing that something I started is having such an amazing impact on Moms across the country and internationally is an incredible feeling. When you're scaling quickly, there is a new problem to solve or a roadblock you have to fight through every single day…and I wouldn't have it any other way!
Thanks to Christine Deehring, Bump Boxes!
---
#17- Making my own schedule and determining my income
My life completely changed when I went into business for myself. I now have the ability to follow my own bodies rhythms, I sleep till 8am instead of having to get up at 5 or 6 to be at work by eight as I did for many years. I have time to take care of myself, to cook meals, go to the gym, to just be. The best part is making your own schedule, and in many ways, determining your income. I'm able to charge what I need to to have a lifestyle I can enjoy.
Thanks to Jac Grady, Jac Grady Vocal Studio!
---
#18- Creating ideas
What I love the most is the adrenaline rush that comes with the creation of ideas that make something from nothing. I love being all in; doing whatever it takes to make it happen. I love connecting the dots and finding solutions even in the most difficult of situations and especially love rising from the ashes, or ground zero, and getting my game back after having failed at something. I love having to confront a challenge and finding innovative solutions, while being practical. I love feeding my soul with other people's energy and coming together to generate an explosion of ideas that will help a business grow but also that make us a better people and a better world.
Thanks to Arminda Mindy Figueroa, Latin2Latin Marketing + Communications!
---
#19- Exhilaration and motivation
As an entrepreneur, life is fast paced and exhilarating! Every day there is something new to learn, fix, or create. I have so much fun every single moment! As cliche as it sounds, if you love what you do, you will never work a day in your life. As an entrepreneur, passion and enthusiasm is poured into your business, or else you wouldn't be doing it! Motivation comes into play because, really, it's sink or swim. Personal finances are at the edge of the pool, so you better be able to swim (or learn quickly!)
Thanks to Thomas Minter, City For Millennials!
---
#20- Change it brings
I started an online jewelry business with my family a few years ago and it changed everything. Going from a 9-5 job to being able to make your own decisions and try new things without having to get approval from others above you in a corporate environment. And because the business is online, it allows me to travel and work. I no longer need to be confined to an office 5 days a week and only wait for the weekends to come. I am thrilled I made this change.
Thanks to Jeff Moriarty, MotherFamilyRings.com!
---
#21- Ever-present uncertainty
To be an entrepreneur, it takes a certain person willing to attend to a baby that never really sleeps. But what I personally enjoy is the constant race, competition, wins and even losses. It is not all gravy to be an entrepreneur. It is like being a football coach shuffling players to achieve the best outcome in a game, then assess what went right and wrong and repeat. Having ever-present uncertainty with running a business, is what gives me the satisfaction I crave.
---
#22- Watching my clients succeed
This journey is so much fun, even the downs, because I know I'm learning and it's on my terms. I think what I love most about being an entrepreneur is watching our clients succeed, seeing the happiness and excitement on their faces when we've secured media, created a profitable relationship for them or helped them strategize their next step. Watching them succeed is the best part because I know that it's because of me, my determination, my skills and my worth ethic that's helping another business succeed. When they win, I truly win.
---
#23- Doing something within my control
After spending over 10 years in the hotel business and serving in hotel management, I realized that I had skills that were not being fully utilized. This led me to the path of entrepreneurship, introducing my own brand to the world. Within a few years the media business I was building in radio, tv and print was growing at a rate where I had to leave my job behind. I haven't looked back since. There are challenges for sure, but the relationships I have formed, the value I have brought to others and the enjoyment of doing something that is completely within my control has made it all worth it.
---
#24- Turning the 'no's' into 'yes's'
I love how much I have to push myself out of my comfort zone and I amaze myself every day by what I can do. Do I know how to build a website? Am I a marketing expert? Chef? No, no and no. Do I know Italian? No. Do I need to order laundry over the phone in Italian? Yes. So I have to try it. There is no, I don't know how to do that. Or, I can't do that. I absolutely can do it. Everyday I turn my 'no's' into 'yes's'. That is the major lesson I've taught myself as an entrepreneur and it's so empowering.
Thanks to Stefanie Grassley, The Creator's Castle at Ristonchi!
---
#25- The freedom
The best part of being an entrepreneur is, of course, the freedom that you have. The freedom to work from anywhere in the world and the freedom to create or advertise anything you have in mind, without any interference from other people such as colleagues, bosses, etc. Today I can write an article for my blog from a beach in Spain, and tomorrow I could fly to Thailand and shoot a video series for a new marketing course that I have in mind. This is the power and freedom that you get to have for being an entrepreneur and basically your own boss.  You also get to spend and enjoy more time with your family and friends, while making money at the same time in the background. I wouldn't trade this for any other job in the world.
Thanks to Stephen Montagne, NetHustler.com!
---
#26- Living My Calling Feels Incredible
As an entrepreneur, I take pride in pursuing my calling and touching so many lives at once to lead a purposeful life everyday. I wake up in a positive spirit as entrepreneurship gets me sailing in the direction I always wanted. Choosing entrepreneurship has turned me into a better person while being away from fleeting negative thoughts and the fear of failure. Being an entrepreneur helps me push my limits all the time that fills me with optimism and joy everyday. Watching your efforts bear the fruits and accomplishing things that most only dream about or label as impossible is the most gratifying feeling that' simply inexplicable! Even if the road isn't smooth and contains endless hurdles, I find joy in carving a way through the challenges. Challenges no longer intimidate me, instead, I experience a euphoria in wrestling with them one-on-one and persist until I find a solution. I have become more disciplined than ever after hitting the entrepreneurial road and developed many positive habits along the course such as a  morning run, meditation and mindfulness.
Thanks to Ketan Kapoor, Mettl!
---
#27- Working on my own terms
I love that I've created a business that suits me and my lifestyle. No need to escape or retire – I work only on projects that inspire me, with clients who appreciate and pay well for my work, and in an environment that suits my introverted tendencies.
Thanks to Marcy Phelps,  Marcy Phelps & Associates Inc.!
---
#28- The ability to design my day
Having a private practice as a health consultant has been truly a gift. My favorite part about entrepreneurship is the ability to design my day. I get to choose what I work on, when I work on it, and when I take days off. I am able to fully prioritize my own health and wellness – and I do so before I ever see one client that day! Before I start work, I've already relaxed, gone outdoors, worked out, nourished my body with awesome foods and
drink, and tidied up my home and workspace. I'm also a momma to an adorable 1-year-old boy, and the luxury of getting to be home with him and clear my schedule whenever I need to is irreplaceable.
Thanks to Maggie Berghoff
---
What do you love about being an entrepreneur? Tell us in the comments below. Don't forget to join our #IamCEO Community