The idea of exactly what your business is going to usually come first. Secondly, most often, is giving a title to your idea. What exactly is going to be the name of your business? Some people turn to their childhood for inspiration or a beloved family pet. It could be a made up word you dream of one night and feel it has the right ring to it. Even still there are some people who study foreign words for the perfect meaning behind their chosen business. Whatever the inspiration or relation may be, the naming of your business is one of the most important parts of becoming a CEO. Having a brand behind a strong title can make all the difference in the world.
#1-Conveyed an idea based on a product
We came up with our product name before our company name. Our product is Sgt. Sleeptight, a teddy bear dressed like a soldier that protects kids from bad dreams. So when we were thinking of a company name, we wanted to convey the idea of sleep while giving us the flexibility to appeal to both a military and non-military audience. Ultimately we paired a familiar and interesting shorthand for sleep (zZZ's) with a product descriptor (bears) for ZZZ Bears.
Thanks to Justin Baum, ZZZ Bears!
---
#2- Put a twist to a common word
As basic mobile phones became ubiquitous around 2006, we set out to create a service to empower organizations to connect with their members through text messaging. We started with a common word that everybody knew (bookmark, as in a way to mark and access information) and then put a twist on it that captured our edge (text messaging). The name had to be easily pronounceable, obviously spelled, and unambiguous. 12 years later and millions of users later, I think we picked a good one!
Thanks to Dan Kamins, TextMarks!
---
#3- From my favorite movie
When I was trying to come up with a name for my custom jewelry business, I wanted something unique, that sounded elegant like the jewelry I create, and that would be more memorable than something incorporating my last name. When I was young, Conan the Barbarian was one of my favorite movies and the name of Arnold Schwarzenegger's love interest in the film was named Valeria (pronounced [VUH] + [LER] + [EE] + [UH]. I am also fascinated with Ancient Rome and Valeria was a common Patrician name back then. Valeria easily filled my three requirements, so I went with it without overthinking it too much.
Thanks to Lucas Horton, Valeria Fine Jewelry!
---
#4- Name reflecting what the company does
Having a clear and transparent business name that clearly reflects what the company does, is important. Ever seen these we buy houses bandit signs along the street on light poles? Thanks to these signs the public now is aware of companies that buy houses. Thus when people that need their house sold fast they will search for these we buy houses companies. So now here in CT people will search for we buy houses in Connecticut. Google now thinks that these people are explicitly looking for the company called WeBuyHousesInConnecticut. Google then puts us on top of the search results, and this gives us more leads than we can handle. Also, people need to know immediately what we do when they see the name in the search results. This is a winning combination and we are making a ton of deals because if it!
Thanks to Dixie Lee, WeBuyHousesInConnecticut!
---
#5- After a mythological bird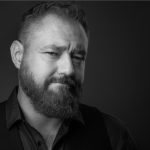 I named my fledgling commercial image company, Fenix Fotography, after the mythological bird because the Great Recession pretty much turned my previous career as a museum exhibition designer to ashes. But I believe the hardships we endure are opportunities to grow and emerge on the other side stronger and more beautiful than we were before. My first clients, nightclubs, paid in free drinks, but I leveraged those relationships in to doing jobs for modeling agencies, lifestyle magazines, creating fashion editorials and other types of stories before transitioning to business periodicals where I created hundreds of photographic essays featuring business, civic, and cultural leaders. Fast-forward to last year, which was out first time posting $200k+ revenues (that's a lot for an artist), and large companies are flying me around the country to photograph their C-level executives. I've been voted the best photographer in Charlotte, now I'm setting my sights on the whole Southeast.
Thanks to Ryan Sumner, Fenix Fotography!
---
#6- Paired the word used to describe me and my services
I started my business in 1982. My clients kept describing my speaking as Dynamic. And on my critiques that was the most commonly used word by my audience members. I thought is distinguished me in the marketplace as a lot of training was considered to be boring and mine wasn't. I did and do communication training so I paired the word used to describe me and my services that were different from the word that described the kind of speaking and training I did/do.
Thanks to Patti Wood
---
#7- Outcomes of the product
We needed a name that met our standard of what we call Value Proposition Branding (VPB), which means your brand name suggests what the heck it is. Simple and clean. We couldn't think of a better VPB name in the stress space than Stress Killer. When people hear the name stress killer, they typically say I need it, even before they know what it is. (Naturally, some witty folks can't resist droll remarks like, Does it have vodka in it?) Ideally, when launching a product, you're not having to rewire people's buying habits or behavior entirely, and we knew that the name STRESS KILLER had the advantage of everyone already being familiar with the "_____killer" construction. People ask for billions of dollars worth of painkillers every year. Owning the brand name STRESS KILLER is like owning the word *painkiller*, but in the stress space.
Thanks to Christian D'Andrea, Stress Killer!
---
#8- First initials of my three boys
I came up with the name TAJJ Cosmetics, which are the first initials of my three boys and my first initial. My youngest son name is Tyler, Andre is my eldest and Jevar is my middle sons' name, and my name is June. I wanted something that was meaningful and I wanted to leave a true legacy for them.
Thanks to June Smith, TAJJ Cosmetics!
---
#9- Describe a vision
Dreams are created from opportunities and visions entrepreneurs take risks on. This project was a dare of risks as we never built a home outside the United States. The vision was to create a high-end luxury villa that is 6,500 square feet and is tucked into a mountain overlooking the Pacific Ocean. Only these type of views are seen in $15 million dollar lots in Los Angeles. Dare to Dream was created as the vision of seeing the breathtaking views and panoramic sunsets over the Pacific Ocean that inspired the name along with the design and the layout of the villa.
Thanks to Tim Kerin, Casa Dare to Dream!
---
#10- The mission inspired the name
A few years ago I had an idea. I wanted to create a fun platform for donating to charity. I wanted it to appeal to young people, something I felt was near impossible. Young people don't donate, they are too busy having fun. Then it hit m. Make it cool and fun for young people to engage with their celebrity role models using social media as a vehicle. Reward them with cash for anyone they engage, cap their earnings with any excess going to charity or to fund their education. Do this right and you have a winner with the potential to grow a whole new community of young givers, cheerful to give back and donate to charity. That inspired the obvious name – Fun Donor – Have Fun Donating!
Thanks to Chima Ezeilo, FunDonor!
---
#11- Considered a few criteria
I established a few important criteria: the name would be available as a dot com, the name was likely to be trademarkable based on a preliminary search of existing trademarks, the name was easy to say and spell, and was potentially memorable, the name didn't mean anything nasty in another language, the name was relevant to the service we provide. The name of our business is GuestWings, and we are in the final stages of establishing our trademark through the US Patent Office. I believe it is the perfect name for our unique business – we provide a temporary guestroom for Tampa Bay residents who are having more houseguests than they have beds. We deliver a late model Airstream trailer fully appointed as if it were an upscale hotel room.
Thanks to Terri J Shapiro, GuestWings Corporation!
---
#12- After a spice gifted to royalty in antiquity
Frustrated by my inability to find luxury jewelry and accessories celebrating the rich beauty of my homeland Africa – the most diverse continent on earth – I started researching the history of African jewelry, from the trade beads prized in antiquity to the modern day handcrafted jewelry made from the abundance of precious metals and jewels found in the continent. Inspired to share everything that I'd learned with the world, I decided to leave my successful corporate career and pursue what I was truly passionate about, creating a brand that would draw from this rich archive yet embody the complexity of modern-day Africa. Named after a spice gifted to royalty in antiquity ['Dalasini' is cinnamon in Swahili], Dalasini's designs – reminiscent of the symbolism of objets d'art handed down from  generation to generation – are bold, sophisticated and timeless.
Thanks to Shamila Nduriri, Dalasini!
---
#13- Simple brainstorming session
My team and I were brainstorming different names by saying them out aloud one after another. We don't remember exactly who said it, but someone blurted out "KPOP". There was a long pause, during which we all saw the light bulb go off, and in unison, we shouted, "that's it!" KPOP Foods was short, catchy, and described our company perfectly. The "K" stands for Korean while "POP" represents the brand and describes the taste of our products. People always remember our name and smile.
Thanks to Mike Kim, KPOP!
---
#14- Formed a list of possible names
I came up with my business name by first writing down a list of topics on one side of a sheet of paper. From thereafter forming a long list, I started combining topics (no matter how crazy it sounded) and eventually stumbled on *Anime + Motivation. *Anime is basically Japanese animation. But I didn't want another typical name I'd only dislike down the line. I wanted the business name to have a meaning, something that would help it stand out. And seeing as motivation isn't really a thing in the anime community in terms of content marketing, it made perfect sense. And it seems to be resonating surprisingly well ever since.
Thanks to Theo J Ellis, Anime Motivation!
---
#15- Name of drivers that orginated with Queen Victoria
There is an old expression, thought to have originated with Queen Victoria one of whom's carriage driver was named James Darling. It was common custom to address the driver by their last name. Home Darling would not have done it. There was an early 20th Century movie with the same name and in 1934 a song called Home James and Don't Spare the Horses. I actually had started with Home Janes but someone who owns a driver service called Home James bought it from me a few years ago. Hence Home Jane Realty.
Thanks to Jane Peters, Home Jane Realty!
---
#16- Select a name from two domains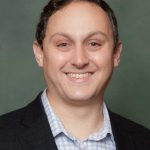 The name of my company is Smart At The Start. As a former teacher, I created a product to help parents turn their kids into geniuses. The product did not sell. A year later I had $50 in my bank account to start my digital marketing agency. I owned two domains: SmartAtTheStart and CheckOutTheGoodies. My now ex-wife said she would divorce me if I used the latter as my company name. Maybe it would have saved me some aggravation. Either way, I am Smart At The Start.
Thanks to Andy Nathan, Smart At The Start!
---
#17- Wrote several names down
31 years ago, after I lost my job, my wife and I decided that I should start a tax preparation business due to my nearly 20 years of experience as an executive with a national tax firm. We needed to come up with a name, so we got out a legal pad and started to write down possible names. I said it's a people business because having people skills is the most important attribute of a tax preparer. We wrote people on the list that grew to about 40 names. We kept coming back to people and decided to use the name Peoples Income Tax. I hired a trademark attorney who conducted a search and, surprisingly, found no use of the word Peoples in our class of business. We applied for a trademark and it was ultimately approved.
Thanks to Chuck McCabe, The Income Tax School, Inc.!
---
#18- Brainstormed with a friend
Choosing a new was tough — I wanted something that reflected my creative background in film and advertising — but finding the perfect name seemed impossible. Like most people I went down the path of putting random and memorable names together and checking if the domain names were available. I ended up with crazy names like Orange Bat or Metal Future — none of which represented my vision for the brand. My break through? I sat down and brainstormed over beers with a friend of mine — a Creative Director. We focused on names that were optimistic, aspirational, and creative. And that's how we arrived at Bright Arts — a perfect fit for my creative vision.
Thanks to Andrew Bull, Bright Arts Agency!
---
#19- Based on what we do
The name Glamping Hub was chosen for obvious reasons — as I am sure you can imagine. Derived from glamour and camping as a mixture of the two. Some of our accommodations are the perfect balance of both luxury and nature. However, it also represents the other variety of accommodations we have. Some are of extreme luxury and fall under the category of glamorous. While the other extreme is completely off the grid, for which the word camping better represents. We chose hub because it is the effective center of an activity, region, or network of all of these places. We wanted a zone for the unreachable, too dreamy, and magical types of accommodations to find a home.
Thanks to Amy Ahlblad, Glamping Hub!
---
#20- The way the business came about
The name of my business is Rework Work and I came up with this name because of the way the business came about. As a recruiter who spent a lot of time helping people to obtain jobs, I was horrified some days by company recruiting practices and I was exhausted from the complaints from candidates who were treated poorly in the interview and hiring process. I used to believe that the entire hiring process needed to be reworked. From sourcing, interviewing, hiring to onboarding and advancement, it all needed updating. And now, we help companies, through their employee resource groups or ERGs, and through their Diversity & Inclusion partners, change their corporate culture from the inside out.
Thanks to Stacey A. Gordon, Rework Work!
---
How did you come up with your business name? Tell us in the comments below. Don't forget to join our #IamCEO Community