We all have that one business blog that addresses our pain points and motivates us to press on. As an entrepreneur, there's also need to stay informed about the latest trends in our respective industries where most of this information can be found on business blogs. Some of these blogs are industry-specific while others are general in nature and they contribute immensely to out business growth through the tips they provide.
We asked entrepreneurs and business owners about their go-to business blogs and here's what they had to say;
#1- Start up School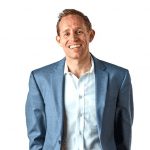 By far the best – Just starting entrepreneur/startup/small business blog is Seth Godin's (Original) – Start up School. His new stuff is good (Akimbo) but the original is incredible. If you are just starting it is the best guide to find your way and walk towards it. I go back to certain episodes when I need help. There are golden nuggets hidden throughout.
Thanks to Steven Dudley, Acts of Evolution!
---
#2-GrowthLab
My favorite business blog is definitely Ramit Sethi's GrowthLab. I love it because they focus on valuable business growth strategies, that anyone can go and apply immediately, instead of just publishing another "5 things you should know about " kind of article.
Thanks to Keri Yang
---
#3-Occam's Razor
A go to business blog for us is Occam's Razor by Avinash Kaushik. Kaushik is a successful writer and speaker with an incredible perspective on the digital marketing world. His See/Think/Do/Care framework is a particularly helpful way to evaluate your marketing efforts and connection with consumers in every buying consideration stage. When it comes to conversions I think anyone could learn something from this blog.
Thanks to Lindsay Lutz, TenantBase!
---
#4-Copyblogger
My favorite business blog by far has to be Copyblogger. They are always producing super quality, above and beyond content that really pushes our marketing efforts to the next level and tests my ways of looking at problems when it comes to content, branding, and overall internet marketing. I've personally been following the blog for years, and they have yet to let me down when it comes to the ideas, tactics, and tips they are providing for business owners of all shapes and sizes.
Thanks to Dustyn Ferguson, Dime Will Tell!
Favorite blog; Copyblogger
---
#5- Single Grain
A lot of marketers swear by Neil Patel, Backlinko and Moz as their go to for marketing advice. I like Singlegrain because it's very much in the same vein of quality content but from a fresh source not as many people have heard about. Eric Siu is an amazing marketer, he has super actionable blogs and insights. He even co-hosts a podcast called marketing school with Neil Patel and his own podcast called growth everywhere. Single Grain is loaded with all kinds of helpful resources and I feel like he doesn't get the recognition he deserves.
Thanks to Chris Bourgeois, Curexe!
Favorite blog; Single Grain
---
#6-The Points Guy
If your job requires extensive travel, then I'm sure you always have your eyes peeled for great travel deals. The Points Guy is a great tool for the business person who is always in the skies! Finding the best travel deals for your next business trip not only helps you, but your company will also appreciate any expense that can be taken at a reduced rate. The site is constantly being updated with new deals daily, and overall it is a well-designed blog site. It also has great information on the most current and beneficial personal/business credit cards. The Points Guy does not technically fall under the traditional business blog, but it is one of the most resourceful ones out there.
Thanks to Tracy Julien, GuidedChoice!
Favorite blog; The Points Guy
---
#7-Entrepreneurs Organization
This blog has everything from finance to startup topics and more. It gives you actionable tips to utilize and is adding new topics multiple times a week. Great for anyone on any level whether they're starting out or a seasoned business owner. This specific blog is great for finding new ways to "growth hack" your business and keep you constantly updated with new techniques and tactics you can implement into your overall marketing strategy.
Thanks to Gennady Litvin, Moshes Law!
Favorite blog; Entrepreneurs Organization
---
#8-Marketing Land
Of course, it slightly motions away from the obvious and I'm a bit bias given my background. But with digital marketing spear-heading business into the Fourth Industrial Revolution and being the vehicle sky-rocketing startups out of basements and existing brands out into outer space, Marketing Land has always been a solid go-to resource of mine where I can effectively chew on my daily dose of content while I chew on breakfast. And frankly, most of the top 10 business blogs often mentioned in these listcles fail at providing consistent practical insights in my day-to-day. When I go to MarketingLand, I know I'll get 3 things: 1. Watercooler talk about trending stories in business; 2. Industry stats and trends; 3. Practical tips on how to improve strategy and overall bottom line dollars for sustainable growth.
Thanks to Seph Cadiz, Growth Kolony!
Favorite blog; Marketing Land
---
#9-Neil Patel
Neil Patel's blog is perfect for any business owner or marketer that is looking for new strategies on how to improve their SEO, drive traffic from new channels, and tap into the ever-evolving world of social media. Neil's content stems from direct experience and provides actionable advice on how you can implement the marketing strategies into your business as well. His advice has definitely led to increased traffic, SEO results, and new clients for my company. Highly recommended!
Thanks to Connor Gillivan, FreeeUp!
Favorite blog; Neil Patel
---
#10-Jenna Kutcher
Hands down my favorite business blog is Jenna Kutcher's. I enjoy reading her posts as she goes into detail with great actionable strategies that can be used as quick wins in your business. Not only does she provide amazing advice for creative entrepreneurs, but she also dives into other great cultural topics to keep you sharp with knowledge in the world around you.
Thanks to Ashley DeLuca, Ashley DeLuca Consulting LLC!
Favorite blog; Jenna Kutcher
---
#11-Nerd's Eye View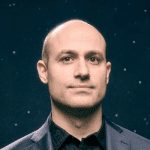 As a financial advisor, I need to stay on top of industry trends, regulations, and new ideas. The best place to go for this is Nerd's Eye View. He has an incredible amount of content, with new posts daily. He has an unmatched depth, meaning that each blog post has multiple links, so that you can keep digging deeper into a topic of interest. He has a weekly roundup (weekend reading for financial planners) which is the must-read in the industry, always covering the most important and impactful events and stories of the past week. His site is a wealth of knowledge.
Thanks to Randy Kurtz, Betavisor, LLC!
Photo Credit: Nerd's Eye View
---
#12-Intercom
Intercom is one of my go-to blogs about product development.  The Intercom team managed to build an amazing business and product. Their culture of sharing their thoughts on how they do it, what they learn along the way, and where they're headed makes it a really interesting blog to follow. One of my favorite blog posts is about how they prioritize what to build next, which is one of the hardest decisions to make at a company.
Thanks to Artem Volos, ClutchPrep!
Favorite blog; Artem Volos
---
#13-Kalzumeus
My go-to business blog is Patrick McKenzie's blog—Kalzumeus—which details his startup journey. Patrick's greatest hits include invaluable advice on everything from pricing (charge more!) to how to build a highly reliable website. Patrick's blog is a must-read for anyone starting a business, especially online software-as-a-service (SaaS) businesses.
Thanks toDave Lane, Inventiv!
Favorite blog; Kalzumeus
---
#14-Forbes Business
Forbes Business is definitely at the top of the list. They focus not only on business but also dive deep into investing, technology, entrepreneurship and more. As an entrepreneur, it is my go-to whenever I want to know what is happening in the business world.
Thanks to Jimena Martinez, Homicity Inc.!
---
What's your favorite business blog? Tell us in the comments below. Don't forget to join our #IamCEO Community.