Every new year brings with it a new form of excitement and anticipation. The reason is that every new year brings about a "newness" for lack of a better term when we are able to start fresh and erase those things that we did bad or things we have been thinking about doing.
For us at CEO Blog Nation, we get it. So that's why we are excited about 2019 because there will be more and more entrepreneurs and businesses. There will be goals met and goals crushed and that's why we love the new year and we know you do too!
Here's something other entrepreneurs look forward to:
#1-In 2019, I want to get deeper!
I am working to develop deeper relationships with LitLife's school and district partners to ensure that our literacy consulting work is as effective as possible. Over the last two years, we have focused on data-driven results as a team, and with that success, we are now focusing on ensuring that teachers and their students feel valued and supported in their work. To do this, I am committing to connecting with at least two partners a week to check in on how their consulting work is going, and internally, I will highlight best practices more often for our team. These two strategies will ensure that our partners feel valued and heard and that LitLife team members know how they can best impact the schools and districts with whom we partner. By highlighting work that is going well with partners, we can also cast a light on the amazing work happening in each of our sites! After all, relationships are the key to effective partnerships and ultimately, effective businesses.
Thanks to Talia Kovacs, LitLife!
---
#2- Revenue growth
My company has been growing and expanding significantly the past few years and we're projected to reach $1M in revenue in 2019. I'm very excited as this is a long dreamed about milestone for my company Great Resumes Fast.
Thanks to Jessica Hernandez, Great Resumes Fast!
---
#3- Outdo ourselves when it comes to customer service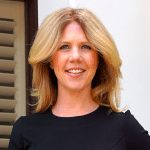 I'm looking forward to continuing to raise the bar when it comes to customer service next year! We had a phenomenal year for growth this year. We listened to our customers and their needs and were able to provide them the very best customer service because of it. Can't wait to outdo ourselves next year!
Thanks to Deborah Sweeney, MyCorporation.com!
---
#4- Release a new book
I am excited for 2019 as I am expecting my next book to be released with the team that I am assembling now, many opportunities to be on stages to share my story and help many more people to weather any storms in life and business thereby having greater impact in the world, creating new collaborations with other creative entrepreneurs and exceeding my financial goals for the year.
Thanks to Christine Perakis, Esq.
---
#5-Experiences over possessions is my theme for 2019
Since launching my business Vacay Visionary I've focused on increasing travel and decreasing clutter. I'd consider myself a cozy minimalist. While many people in working world end up living for the weekend, it's my mission to turn that concept upside down. By creating passive and residual income streams I've been able to focus on enjoying life with my daughters and husband. In 2019 I'll continue to shift from time for money income sources to becoming fully location independent.
Thanks to Veronica Hanson, Vacay Visionary!
---
#6- Diversity
I am really looking forward to diversifying my marketing agency into new verticals. Marketing agencies are known for having to lay off good people when they lose big accounts. The obvious goal is to never lose accounts, but it doesn't matter how good you are, it's going to happen. We are working on diversifying the industries that we play in to allow for constant growth.
Thanks to Wesley Donehue, Push Digital!
---
#7- New ideas and partners
I am most looking forward to participating in more high impact activities and spending time with decision makers and key influencers in the new year. Those types of opportunities are energizing and when smart people get together at events and meetings the conversation is always interesting and inspiring. One goal is to find new partners through these interactions where we can explore innovative ways to collaborate that are mutually beneficial. It is important to get outside your comfort zone and expand your network to stay relevant and energized. Whether it is an exclusive event or a dinner for speakers prior to a conference, I am always happy and open to new ideas and people who expand my thinking and network. In my experience that is where the magic happens. My goal is to put myself in situations where I can be open to that serendipity in 2019.
Thanks to Paige Arnof-Fenn, Mavens & Moguls!
---
#8-Refining Our Brand Through Content
One of the major goals I've set out to accomplish for next year with my team is to sharpen our brand and make it even more personal through our content strategy. Much of what we've done has relied on the attention we received from Prep Expert. While that exposure definitely took us to another level, it's time to further distinguish ourselves from our competitors. How? By delving deeper into video production to provide students with exclusive tips from our expert instructors. We feel that this not only highlights the talented educators that work with us, but also gives parents and students an idea of what they'll experience when they work with Prep Expert.
Thanks to Shaan Patel, Prep Expert!
---
#9- Grow my business into a more global company
My goal for 2019 is to grow my business into a more global company ready to help others so we can introduce new publishing proposals that make people freer, happier and wiser. At Tibidabo Publishing, we believe books offer these attributes and many other values and skills so that people can feel better and be able to challenge new situations in life with more knowledge and greater achievements thanks to their reading. This reminds me of a sign I saw in a bookstore in Manhattan: Don't deal with somebody who doesn't read books!
Thanks to Antoni Comas, Tibidabo Publishing!
---
#10- Build a cohesive leadership team
My 2019 overarching goal is to build and maintain a cohesive leadership team. This is a leadership team where everyone knows exactly where we are going, sets and completes their goals, lives our core values and truly works together. This year we have started to implement the Entrepreneurial Operating System. It has helped put us in a position to achieve this goal.
Thanks to Tom Malesic, Ezmarketing!
---
#11- Use AI to refine every conceivable aspect of our business
In 2018, we started experimenting about how AI can create an impact on our entire product line and the streak is going to continue in 2019 as well. We are planning to use AI to refine every conceivable aspect of our business, so as to improve the efficacy of our internal processes, provide a gratifying customer experience and capture crucial insights to provide a delightful product experience for our customers. We are simply going to recalibrate our products and processes from the lens of AI. Our entire line of products whether it's psychometric profiling, remote proctoring, or recruitment software; AI is going to find a place for the good and therefore, will drastically change the way HR teams and professionals are operating over the globe right now.
Thanks to Ketan Kapoor, Mettl!
---
#12- Several things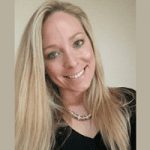 2018 was a transformational year for me as I became a paid contributor for Forbes and expanded my business. This was just a warmup for what I'm on track to achieve in 2019. In 2019, I'm going to publish and release my first book, become a paid contributor for other large publications such as Inc. and Success, and I'm going to scale my business to where I have a team working for me across the different continents I operate in (Asia, Europe and America). I will also achieve fluency in German making it easier for me to operate my business in my European hub of Berlin, Germany and take my basic Korean to the next language level. While 2018 was the year of transformation, 2019 is the year of expansion and scaling while keeping my revenue consistently growing.
Thanks to Heidi Lynne Kurter, Heidi Lynne Consulting!
---
What are you looking forward to next year? Tell us in the comments below. Don't forget to join our #IamCEO Community