Storytelling
CEO's Journey to Creating the Most Powerful Solution for Sports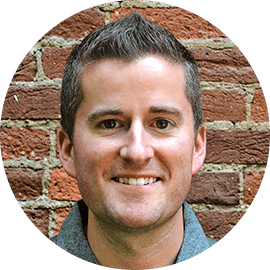 As a Little League coach, Upper Hand CEO & Founder Kevin MacCauley is the brain behind the world's most powerful, cloud-based mobile platform that helps sports professionals manage their business. Kevin became empowered to develop a solution that allowed sports organizations to escape the administrative vortex and focus more on developing athletes. So, he launched Upper Hand, which offers a suite of cutting-edge tools needed to effectively run a sports business, including the industry's first business intelligence reporting solution and video tagging software that is now famously used by NHL goalies. Recently, Upper Hand added facility management software to its platform, which gives facility managers for the first time ever instant access to the true availability of all staff, events and resources from one easy-to-view platform with smart automation. As a former Little League coach, Kevin's impeccable leadership stems from his undeniable love for sports, coaching and technology, which he has leveraged to transform Upper Hand into an industry trailblazer. Its award-winning software has undergone tremendous growth as it continues to reinvent the sports business industry and grow athlete participation worldwide. We had a chance to interview Kevin and asked about his story, how he started his venture and future of Upper Hand.
Tell us your story. Why did you start your business?
Ever since I was a kid, I've been very business-driven. As I grew older, my entrepreneurial spirit eventually collided with my passion for sports and experience as a Little League coach. The natural implication of these two passions meeting sparked a new awareness for a largely untapped business opportunity that would serve the sports and fitness industry.
The idea was to create an extremely easy way for the nation's way coaches, league administrators, trainers, facility owners and other sports management professionals to conduct business within a single cloud-based platform. With the help of some of the brightest technological minds in the nation, Upper Hand, Inc. was launched in 2011 and has evolved into the most powerful and comprehensive cloud-based solution by helping sports businesses, franchises, enterprises as well as fitness facilities of all sizes stay relevant in the rapidly-advancing online world.
How did you come up with your business name?
There is no better expression in the business world than "getting the upper hand." This phrase aligns directly with our mission to give customers a business advantage to help further their goals while empowering more athletes to stay committed in their personal development journey.
In addition, we also wanted the name and logo to symbolize the key three aspects of the sports and fitness industry. First, it needed to depict the human element, which resembles a core business thread within our target marketplace. It also needed to replicate a growth chart to resemble Upper Hand's objective to consistently grow a customer's business. Finally, it needed to serve as a visual representation of our focus on sports. These key components continue to serve as the foundation of our brand creative standards.
Tell us about your products and services. How do you help clients?
Upper Hand provides a comprehensive business management platform that removes back-end processes that negatively impact the sport and fitness experience for coaches, trainers, sports professionals, parents and athletes. With Upper Hand, clients are able to leverage one easy-to-use software platform with unlimited opportunities and features that outperform any competitor, such as event registration, scheduling with true availability of all resources, membership management, retail with point-of-sale software, custom website design, marketing, business intelligence reporting and more.
One customer to experience the benefits of Upper Hand was Buck Fastpitch Academy – a facility that trains young athletes in an intimate, one-on-one setting to teach both the physical and mental side of the game. After implementing Upper Hand, customer Buck Fastpitch Academy gained the capability to manage upwards of 1,200 clients, which is a growth of more than 2,000 percent since its founding. It also added 23 annual clinics for an increase of more than 1,150 percent, and grew revenue by 30 percent.
What makes you unique? What is your unique selling proposition (USP)?
Upper Hand outmatches its competitors in price, innovation and overall customer service, which has led the company to acquire many customers from its competitors. What makes Upper Hand unique includes the following:
Reduces 85 percent of daily administrative tasks, saving customers an average of 14 hours a week
Its marketing automation tool also has an average open rate of 90 percent higher than the industry average
Its point-of-sale feature is four times more likely to complete a purchase than the industry average
Improves communication by moving a franchise from 85 percent in-person engagement to 90 percent online engagements through e-commerce transactions
Saves customers $5,000 in annual software costs
In addition to offering the industry's first business intelligence reporting solution, Upper Hand is also the world's first sports and fitness management platform to integrate video analysis and video coaching. It currently has two video platforms, APEX and Save Review System (SRS), which are not offered by competitors.
Upper Hand's customer service is also unbeatable. For instance, enterprise-level clients get their own dedicated customer support representative who are experts in modeling complex and idiosyncratic workflows to solve problems and scale future growth. Upper Hand's senior support team also is fluent in anticipating potential roadblocks, allowing them to adapt quickly and successfully avoid any mishaps.
Where do you see your business in the next 3-5 years?
In the next five years, Upper Hand's goal is to generate two-to-three times more growth for our customers within sports, fitness and wellness markets.
Any advice you would give to entrepreneurs and business owners?
Be all in, all the time. It's vital to always give 100 percent as a leader because that mentality will reflect the work of your employees and team members. Furthermore, it is also important to eliminate toxic work personalities who are not as motivated or driven to help accomplish the company's goals, and to do so without ever looking back.
What is your favorite business quote and why?
My favorite business quote would be from Phil Knight in his book "Shoe Dog: A Memoir by the Creator of Nike". In the book, Phil said, "The cowards never started and the weak died along the way. That leaves us, ladies and gentlemen. Us."
What have been some of your achievements that you are most proud of? Why?
This past year has unlocked a whirlwind of amazing achievements for Upper Hand. In the last year alone, Upper Hand's user base has grown by 125 percent, revenue is up 165 percent and payments made through the platform have increased more than 14-fold. And Upper Hand is expected to grow by 200 percent by the end of the year.
Another amazing accomplishment was entering into the facility management industry with the launch of new software that allows Upper Hand customers to improve visibility across facility resources. This allows facility managers for the first time ever instant access to the true availability of all staff, events and resources from one easy-to-view platform with smart automation.
Most recently, Upper Hand was also recognized as the Best Technology Company by the Indianapolis Star, beating some of the most innovative and largest companies in the city and world such as Salesforce, Genesys, Infosys Technologies, and more.
However, I am most proud of my team's relentless work ethic and unbeatable customer service. Our accomplishments would be nonexistent without their support and dedication to the Upper Hand mission.