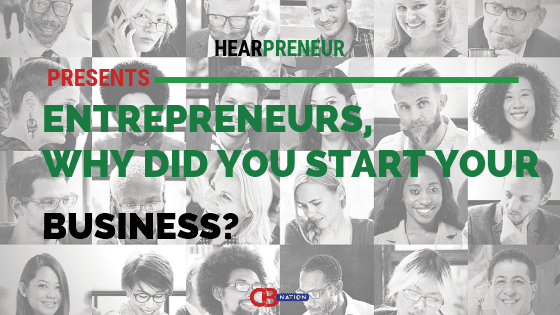 Each business has a story. No matter if the business is a Goliath like Wal-Mart, or a local business owned by a couple or family, the business has roots in an idea. For each business owner, the story of their journey can range from monetary needs or the passion for a unique project. Each story is different though the reasons may be the same. No matter the tale, the background behind each and every business is what fuels each and brand.
We asked some entrepreneurs and business owners, why they started their businesses:
#1- Passion for sport and entertainment industry
I started my company 12 years ago (today, Feb 8th) because I have a passion for people and wanted to make an impact in the sport and entertainment industry. I love working with our clients on a daily basis, hearing about their dreams, and helping them achieve their goals. It is not enough to want something, you have to unlock yourself and work to get it. Surrounding yourself with a team of educated and creative professionals to attain success is a critical element of the process. People absolutely mesmerize and inspire me and I wouldn't trade what I do for anything in the world. 
Thanks to Brandy Runyan, Black Diamond PR Firm, LLC! 
---
#2- Develop world-class vehicles
Henrik and I co-founded Fisker Inc. in 2016, as an advanced e-mobility and automotive technology company with the mission to develop world-class, emotionally-compelling vehicles featuring the most forward-thinking automotive technologies in existence. We started the company with the aim to bring new, affordable electric vehicles to market and showcase our groundbreaking EV technologies in our more high-end, flagship vehicles. We believe in the emotional connection between the consumer and our products. Our mission stems from our passion in creating automotive technology disruption, our vision of a more sustainable future and our belief in astoundingly desirable designs that the Fisker name has been known for all around the world. We have a major opportunity to revolutionize the car industry, while helping to create a cleaner world. 
Thanks to Dr. Geeta Fisker, Fisker Inc.!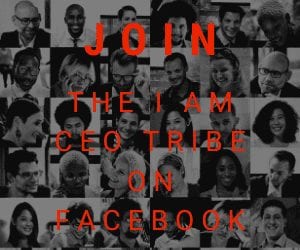 ---
#3- Desire to find something more fulfilling and impactful
I started North Atlanta Hair Restoration out of my desire to be a patient-oriented physician dedicated to the human condition. My prior fifteen years of private practice in Physical Medicine and Rehabilitation, with a  subspecialty in Interventional Pain Medicine, led me to become  disillusioned with the growing regulatory/insurance burdens facing the industry. Worst of all, I was becoming separated from my patients. During this time, more decisions were being made by the insurance companies and more procedures that I had the expertise to perform were being denied. Though I had I built an incredible patient base of over 12,000 patients, I was willing to let it all go to find something more fulfilling and impactful. In 2011, I began learning about hair restoration and started North Atlanta Hair Restoration in 2012. It quickly became apparent that my experience in Pain Medicine which included completion of over 40,000 spinal injections, acupuncture and nerve blocks created a perfect transition into hair transplantation surgery. 
Thanks to Dr. Dan Danyo, North Atlanta Hair Restoration!
---
#4- Started as a part-time work
Back in 1997, when I was a high school junior and my brother Evan was a freshman, we launched a local moving service called Meathead Movers. It all began when our school and athletic commitments were making it difficult for us to find part-time work that fit our busy schedules. One day, we were asked to help move a friend's parents in return for the customary fee of $20.00 and pizza for a day's labor. Our commitment to good ole' fashioned customer service and dedicated work ethic instantly led to word-of-mouth referrals about the clean-cut, student-athletes' impressive work. As more requests came in, we quickly learned that impeccable manners, good hygiene and a whole lot of hustle produced referrals from happy, returning customers. Those rapid word-of-mouth referrals, paired with guerrilla marketing around our home city of San Luis Obispo, flooded our pagers with inquiries. Between classes, I would coordinate local moves on our high school's pay phone. Before I knew it, we were supporting ourselves financially and employing our friends on the wrestling and football teams. Although some doubted us, we successfully transitioned from a labor service to a full-fledged moving business. Our vision of energetic student-athletes delivering a unique customer service experience kept us relentlessly striving to make our dreams a reality. Soon, our thriving enterprise was fielding as many moving jobs as we could possibly handle, and Meathead Movers, Inc. became a full-time occupation. 
Thanks to Aaron Steed, Meathead Movers!
---
#5- To live my life as a stay-at-home mom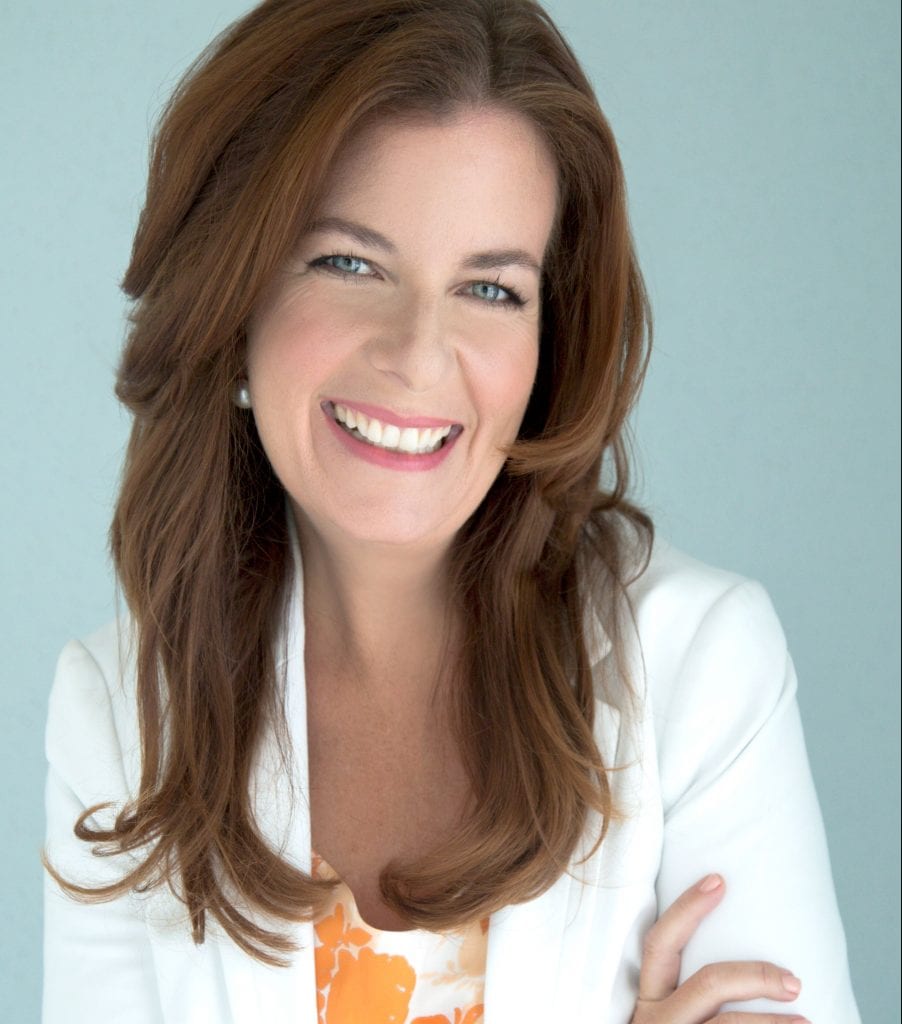 While embarking on my MBA, I discovered I was pregnant with my first son, George. Working a full-time (and demanding) job, a home, school and life, in general, was no easy feat, so I chose to leave my corporate job to an academic job. Even though I made less, the flexibility and benefits were ideal as a new mom. Soon after, Marcelo came along, and I found myself wanting more. At that moment I knew what the phase of my life would be. After 10 years in the hustle and bustle of marketing, I opted to become a consultant, with every intention on living my life as a stay-at-home mom, but still doing what I loved as a "side hustle." A mere six weeks later, I had four clients and my company was born. I realized that working from home would provide the flexibility that I needed to be present for my family. When I made this decision I 100% devoted myself to my environment. I created a space that inspired and motivated me everyday I entered it. I wanted to be efficient, effective and most importantly- creative. My space allowed me to be those things. 
Thanks to Luly B
---
#6- After my grandmother's bad fall
I've always had a passion for entrepreneurship. My dad was a serial entrepreneur and had a business in the home security industry. A lot of my business ideas stemmed from being around him and his company for so many years, especially at a young age. During college, I would come home from school, work in the collections department, go out with installers, and learn the business from the ground up. What led me to the medical alert industry is very close to my heart because it involved my grandmother. When my grandmother was in her 80s she started to experience falls from time to time. One night, she fell in the bathtub and was unable to get herself out, resulting in her laying in the tub overnight until her neighbors noticed her lights were still on the next morning. I founded Medical Guardian shortly after my grandmother's bad fall, as I was determined to provide simple, reliable and affordable  medical alert services to older adults across the nation. I haven't looked back since! 
Thanks to Geoff Gross, Medical Guardian! 
---
#7- While exploring treatment of my periodontal disease
Twelve years ago I had advanced periodontal disease. After months of exploration, I started brushing my teeth with food-grade hydrogen peroxide, aloe and a potent blend of organic essential oils. After 3 days I started getting compliments on my super white teeth; my gums weren't bleeding anymore when I flossed; and my tooth sensitivity was gone. When I went back to the hygienist, she said the pockets and receding gums had stopped in their tracks & that tartar buildup was significantly reduced. I'm ecstatic to report that it's been ten years and I'm still enjoying pristine oral health with this amazing discovery. 
Thanks to Kate Linforth, Essential Oxygen!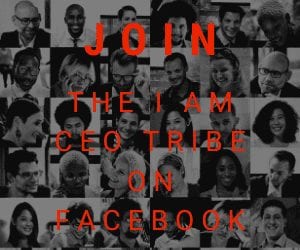 ---
#8- Appreciate small businesses
I started Rising Star Reviews because I've always had a passion for helping small businesses. They create most of the jobs. They make our high standard of living possible with their products and services. And yet so few people truly appreciate how much they sacrifice along the way. They're the unsung heroes of our economy. So I reached a point in my career as a CMO for global high tech companies where I wanted to make a change and start a company that would apply all the marketing lessons I had learned to helping small local businesses. Now it's the most satisfying business I've ever been associated with. Every day I get to see how my company helps so many small businesses get the appreciation they deserve from online reviews from their own hard-earned happy customers. 
Thanks to Chas Cooper, Rising Star Reviews!
---
#9- Eliminate siloed, centralized EMR systems
I started my business, Patientory Inc. to eliminate siloed, centralized EMR systems through my technology. Patientory helps clinicians and healthcare organizations by giving them access to a patient's complete and up-to-date medical history. Up until now, they've been reliant on a patchwork of incomplete or incompatible record systems. Patientory takes a "bridge" approach and plugs into all of the largest EMR's in use today. 
Thanks to Chrissa McFarlane, Patientory Inc.!
---
#10- Find a solution to deter crime
My friend's sister-in-law called for an Uber one night after work.It didn't seem like a big deal since people take rideshares all the time.This particular woman, however, didn't make it home until the next day. The events of that night spurred two things. Assault statistics for women in the United States went up by one, and I decided to do something about it. I looked at what devices were currently on the market that could help to deter a crime, but I found nothing but clip-on gadgets that would sound an alarm or send GPS coordinates to call centers. Since assailants tend to remove their victim's cell phones, I wanted a wearable security device that was independent of a cell phone. I created the G|B Defender smart safety watch to deter crime. With an SOS button that gives both GPS location AND streaming video and audio (allowing the police to put a face to a crime if one does occur), it is a game changer in the world of personal safety. 
Thanks to Lisa Geyer, Guardian Band! 
---
#11- Turned a hobby to a business
I originally provided pro-bono public relations services to artists and non-profits due to my love for the community and the arts.  I wanted to make the community and the world aware of the talent, businesses and resources that thrive within my city. Kennedy Robinson Public Relations was born to not only help those who normally wouldn't be able to afford public relations services, but to also give back and help grow the community that it serves. Turning a hobby into the business was a giant step in not only giving back, but also being able to expand the business, offer more services and help artists, entrepreneurs, community organizations and non-profits get the exposure they need to grow. 
Thanks to Niesha Kennedy, Kennedy Robinson PR!
---
#12- Solve a problem in international B2B payments
I had a strong desire to create a global business that would serve  customers across the world and give me the opportunity to work with teams across geographies. I had seen enough of large global companies and envied the way they had established their presence and their brand. My vision was to be as good, if not better. With Remitr I saw that opportunity to solve a problem in international B2B payments that was crying for a technology-enabled solution and decided to plunge into it with my co-founding team. Previously, I had worked in creating shrink-wrapped software products for 10 years and then headed a dotcom venture which failed. This was followed by moderate success in starting my own cloud-based HR software. Remitr is my third venture as an entrepreneur and it gives me such immense joy at being able to think out of the box and implement ideas and strategy in the journey to growing this company. 
Thanks to Sandeep Todi, REMITR (Remitware Payments Inc)!
---
#13- Was fed up by pressure and crazy hours in my then career
As a production mixer in mainstream media for more than a decade, I was fed up with the pressure and crazy hours of live news television. Up at 4 am, at work by 5 am and on-air by 6 am, this wasn't something I could see myself doing much longer. Not to mention, my career in broadcasting was no longer viable in the face of increasing automation… So, I started my business mainly out of necessity. Earning a large income and creating a lifestyle with tremendous freedom and flexibility were close seconds. I wanted to be able to able to drop off or pick up the kids from school when I felt like it.. Or, relocate for 2 months in the summer and not skip a beat with my business. My wife, Kym, was already doing this – working on her laptop in the van as we headed on vacation to North Carolina or Nova Scotia. As a successful online marketer with all long distance clients, she had been running her business entirely over the internet for years. How did it work out for me? Fast forward three years and I'm doing it. I've built a successful online life insurance platform which generates consistent leads and I can work from any location as long as I have a wifi connection. 
Thanks to James Heidebrecht, Policy Architects!
---
#14- Two driving forces
For me there were 2 driving forces behind my decision to start a business – being under-compensated in my career and really not liking working in an office. I recall reading on a forum someone basically saying that in my line of work, the only way to make good money is to work for yourself. That resonated with me a lot since my line of work rarely had growth opportunities in a company and I was just jumping from one company to the next. Starting my own business gave me the freedom to work from home, get a dog and spend more time with family. As a result I'm much happier, more motivated to work and making much better money.
Thanks to Jeremy Biberdorf, ModestMoney.com!
---
#15- Passion for film
The video production industry is one of the most competitive to get into, unless you know someone. Unfortunately, I did not know anyone who could get me a foot in the door. So, that's why I started my own video production business. I had a passion for film and worked hard building my business. I had a full-time, non-film related job, that I worked at for almost 6 years while I ran my video production business on nights and weekends. I was working about 70hr weeks. But, I finally got to the point where I was making more with my video production business than I was at my full-time job, which allowed me to quit and work in film full-time. I started off by myself and it was a lot of work, but when you love the craft, you want to work hard. Now, I have employees, a production studio and we are very busy. 
Thanks to Mike Vannelli, Envy Creative! 
---
#16- For all the reasons
I can not narrow it down to one or even a couple of specific reasons why I started my own businesses. I started my own business for all the reasons – it's a way of life, it is my life. I wanted my life to be my own. I wanted to be responsible for my own failures (and there have been a ton, and that's an understatement). I wanted to be responsible for my successes and to be able to share those successes with whom I choose, mainly my family, my employees, my clients and others who helped guided me. A mentor of mine (though he doesn't know he's my mentor) once said success not shared is failure. I worked the corporate world for a few years as I earned my MBA, I was in a management position, I had to lay people off, with no notice, at one point and that changed me. I never wanted my career's fate to be at the hands of someone else. I knew I could be next to be let go. I remedied that fear, I created my own life through business. It is risky, that's a truth of it another truth for me is that I don't have a career, I have life path I am creating as I go. A path that may be from, time to time, dependent of the actions (or inaction) of others, but over all I create my own way. Along the way I want to show and share with as many others the error of my ways and right choices I have made as well, so that they can lay their own path more smoothly than I did. That's why I started my businesses. 
Thanks to Brian Whitfield, Pacific Coin Exchange!
---
#17- End the string of unhappiness
Graduating in 2010 in marketing at the height of a recession, was well, the worst timing. Ad and PR budgets were often the first to get the cut when companies needed to tighten their purse strings. This lead to a series of job after job, and after the honeymoon phase, it seemed like each boss got progressively worse. I decided that the string of unhappiness, of unfulfilling jobs needed to end. But how? How did I start my own business? How did I get a product or service to sell that would give me the financial freedom to leave my day job. I realized all I needed to do was pivot. I didn't need to start over. I just needed to take the skills I already have, and go for it. Three years ago I landed my first clients and it's been a wildly positive ride ever since. 
Thanks to Maggie Schott, McKeating Solutions! 
---
#18- Impact confidence and self-worth
As an esthetician, I wanted to help others overcome both the physical and emotional attributes of skin trauma, whether it's acne, sensitivity, fine lines, whatever is impacting their confidence and self worth. I co-founded Sarah Nicole Skincare with the mission for it to be a tool in reclaiming confidence. We aim to motivate our customers, showing them how to fall in love with their skin regardless of perceived flaws, so they can live happier lives. 
Thanks to Sarah Nicole Payne, Sarah Nicole Skincare 
---
#19- Extend the tools I had
I started my business because it was a natural extension of tools I developed for my own personal investing, and because I can't resist having my own business. I started investing in peer to peer loans and realized that I could study the data provided by the lending platform (Lending Club). Using my analytics background I developed an algorithm to select the best investments. Lending Club has a large base of individual investors and I found there is very little help for them. In fact, much of the advice from bloggers is not even accurate. I have always had an entrepreneurial spirit and have started and sold other businesses. So, I had a good product, experience, and the desire to start a business. The decision was a no-brainer! 
Thanks to Cody Smith, PeerLoanAdvisor.com!
---
#20-Lack of an app to run my business
My startup actually started in 2012 when I was creating another business – a mobile wine club app. It was then that I realized that there was no software to help me run the business. The wine business was run on paper, pencil and clipboards. So I literally started walking into restaurants in San Francisco asking them if this was how they were managing their businesses? The universal answer was yes. Thus, the inspiration for Bevspot. After one year at Harvard Business School working part-time on Bevspot, I dropped out to work full-time on developing a mobile software that allows food and beverage operators to start managing their businesses online via their phones, and in doing so provide them valuable data that would make them more successful.
Thanks to Rory Crawford, Bevspot!
---
#21- Control my vision
I wanted to be in control to pursue my own vision and build something that could have a sizeable impact. As CEO, each day is different. One day you're analyzing marketing campaigns, the next your building new products. There is a huge diversity of roles you need to fill and although you are forced out of your comfort zone, overcoming these problems is extremely rewarding. Hearing from customers whose lives have been genuinely improved because our products remind me to keep pushing on even during the tougher times. 
Thanks to Alex Johnson, Medmunch! 
---
#22-Attract back young entrepreneurs
My co-founder and I started LaunchHouse, a coworking community, at the height of the Great Recession in 2008. We saw a need for Cleveland, Ohio, to attract young entrepreneurs back to the city at a time when most were leaving. We thought that we would create a place where people could not only work but learn from one another as they built their business. What started as a dream in two 10×10 offices blossomed over 10 years into a true coworking community that now spans three locations (and soon to be more) in northeast Ohio. When we started this project, plenty of people told us "no" and that "we were crazy." Yet we pushed on, fueled by a belief that every city has people who are building a business and who want to be around others doing the same. 
Thanks to Todd Goldstein, LaunchHouse!
---
#23- Steer my own ship
I had been fired multiple times from jobs and knew the time had come to forge my own path. I had a vision, the drive and wanted to steer my own ship. I went to my wife, explained the situation and she was all in. I then eschewed the traditional VC path for funding and put my house, my entire life savings, on the line. The bank gave me a loan but the agreement was that I had to be profitable from the get go, something startups cannot normally make happen. But I did, Micrel was profitable from day one and for the next 37 years with one year being the exception. I believe putting my entire life savings, my life really, on the line, made me more accountable than using someone else's money. This also formed the basis of my company culture which was to do the tough things first, something that continues to resonate in all that I do to this day. Being profitable right away also meant that I was not chained to the whims of venture capitalists and was able to, as I said, steer my own ship. This made Micrel very successful and I kept a tight leash on expenses, maintaining a frugal culture and mindset throughout my time at the helm which ended when Micrel was sold a few years ago after a very successful run. It also made me Silicon Valley's longest serving CEO. 
Thanks to Ray Zinn, Micrel Semiconductor, Inc.! 
---
#24- Work-Life Integration
I started my business so I could do a better job with my work-life integration. As a working mother with two school-aged children I wanted to be more physically present than I was able to be when I was working in the corporate world. I have built a business that focuses on allowing everyone on the team to define their own schedules, providing us all the opportunity to create more harmony between work and play.
Thanks to Michelle Ellis, Ellis Communications Marketing! 
---
#25- After a lay-off
I'm a creative business coach and on-camera personality who started my business because I was tired of folks holding themselves back because of fear! I started out in the corporate environment, but after a lay-off decided to take a completely different path. I moved into voiceover and worked my way up to on-camera positions and acting. I got into coaching because I found so many creative folks who were suffocating while sitting in their cubicles every day. My mission is to help people understand that they can actually start and create businesses that will really showcase their talents and abilities – and use those gifts to help others. I think people often give up on themselves too quickly and don't have the confidence they need to keep moving forward. I often tell my clients to pay attention to your strengths, work on your gifts and then help others do the same and you'll see success.
Thanks to Havilland Maxwell 
---
#26- Promote the cultural heritage of Ethiopian Jews
My very first job I was working as a jewelry designer in the diamond district in New York. As an Ethiopian Jew in the US, the narrative of Judaism did not include the thousands of years of history and cultural relevance that Ethiopian Jews added to the larger story of Judaism. We started a non-profit that created cultural showcases in the NY tria-state area, encouraging and allowing filmmakers and artists to have the opportunity to exhibit their works and promote the cultural heritage of Ethiopian Jews. By doing these regularly, food became a cultural staple at these showcases. The response to our servings of food encourage us to enter into the food business.
Thanks to Beejhy Barhany, Tsion Cafe! 
---
#27- Believe in a better way to make families stay together and happy
We started our business, The Marriage Restoration Project, after noticing the effects of divorce on children. We believed there was a better way to make families stay together and happy so we launched our worldwide initiative to provide high-quality resources for couples and families. We then expanded our business to provide training in effective communication to corporations needing to enhance their corporate culture by consulting with top-level management and speaking to employees and teams. We felt we could reach an even wider audience and teach tools that they could also transfer back home as effective communication skills are the key to any successful relationship. 
Thanks to Rabbi Shlomo Slatkin, The Marriage Restoration Project!
---
#28- Fueled by those transitioning into and expanding their self- employement
Early in my life, I found myself accidentally in business. Not having any experience, education, model, or mentor to guide and support me, it was baptism by fire. I would have preferred to have read about my roller coaster trials and errors in a book instead of having to survive them. Since my professional life put me in front of those who were transitioning into and expanding their self- employed state, it fueled me to become that person I had always wished for in my dreams of success. Today, I help small business owners who find themselves struggling, in trouble or just not growing as fast as they would like, understand why that's happening to them. I give them a proven process that helps them to immediately get access to accurate answers quickly, attract more clients and make more money than they have ever made before with confidence and certainty. even in a horrible economy. 
Thanks to Donna J. Spina, CoachingInDeed!
---
Why did you start your business? Tell us in the comments below. Don't forget to join our #IamCEO Community