Being in love is great. Being in love with your business, when you're an entrepreneur, is even better. Waking up each morning knowing you are getting to do exactly what you love is more than most people could ever say about any "job" they have had. Although there are days when tossing in your hat seems like a viable option, remembering how much you love your "job" can quickly snap an entrepreneur out of that mentality. Different business owners also have different reason why they love their business. It might be the products or the customers they deal with, or it could even be the fact that they are the ones in charge of it all. The reasons are as varied as the businesses themselves.
We asked some entrepreneurs what they loved about "being their own boss."
#1- Seeing the growth and leadership of women of color
I love being a women of color entrepreneur of a social good company as I get an opportunity to create jobs for other women of color, youth and immigrant women. I have an opportunity to not only support the leadership and growth of women of color in general with our services (we offer diversity consulting and leadership training with a focus on this group), we have an opportunity to directly provide economic empowerment.
Thanks to Manpreet Dhillon, Veza Community!
---
#2- Deciding what's important
Being an entrepreneur gives me the freedom to accomplish what I'm truly passionate about. I've worked in engineering and digital marketing, but it wasn't until I started my own business that I was able to embrace my goal of spreading wellness to others. Working for someone else means that you are constantly beholden to other's ideas and goals. But working for yourself means that it's you who is deciding what's important. We should all be so lucky.
Thanks to Vinay Amin, Eu Natural!
---
#3- The freedom
By far and away my favorite thing about working for myself is having the ability to make my own decisions about where I need to be, what I need to be doing, and who I need to answer to. This one really hit home for me last year. My 2 year old son goes to a daycare, and the Friday before Father's Day they invite all the dads in for an hour to do a project, and have some fun with their kids. There were eight children in his class, and I was the only dad who showed up. And I totally understood it too. If I had still been working in my previous, 9-5 job, I wouldn't have had the flexibility to be there either. That's the kind of freedom that makes all the long hours worthwhile.
Thanks to Mark Hanratty, Swanky Badger!
---
#4- Location independence
I spent 15 years in a progressive finance career, I gave my life to my career and it paid off in fancy titles and salary, I mean I even had the corner office with the mahogany desk before the age of 35. I would stare out of those windows on a sunny day and wonder what it would be like to not sit at that desk. One day I got brave enough to question everything about it and launched my own business. A year later, I outpaced my executive salary with my silly little blog and I never looked back. I got my first passport and June ticket to Paris, France. Before this, I had never traveled other than camping an hour from my home as a child and a few Disney vacations. While in Europe, I continued to make the same income as I did back in the states and realized that with only my Macbook and decent WiFi I was able to work from anywhere that SkyMiles and a backpack would take me. I've now traveled to over 20 countries. I have worked while sailing Croatia and Greece in the Summer and hopping every Christmas market in Europe in the Winter. I am not location-dependent and I never plan to change that. People dream about seeing the world, entrepreneurs can do it without taking any time off from their business. We are truly living the dream.
Thanks to Lindsey Catarino, Team Sweet Elite!
---
#5- Problem solving
There is always something to work on and plan when you are an entrepreneur. I love problem solving, so having the opportunity to continually tweak what is not working makes me happy! The challenge and then the success from solving the challenge is enough to keep me going!
Thanks to Andrea Travillian, Aspirify, Inc.!
---
#6- Being in complete control of my future
I don't have to worry about the job market going under or a company layoff putting my income at risk. If I can't pay my bills, that's on me. If I want to change my lifestyle, that's also on me. Being in control of my destiny is the best feeling ever. And as a bonus, my kids are learning from a young age how to be in control of their own futures. If I do things right, when they grow up, they won't have to go through the same miserable experiences I did because they will have learned from my own example and mistakes.
Thanks to Charlene Hess, Hess Un-Academy!
---
#7- Learning new things every day
As the CEO and Founder of UpKeep, there isn't a single day that is the same. My days are filled with different experiences, whether I'm hearing stories about customers who have revolutionized their businesses with our CMMS, or I'm meeting with leaders in our company who are innovating ways to improve our product, I am constantly learning new things every day and that keeps me motivated. Today, we have grown to over 110,000 users and I am just so inspired to hear all these stories coming out of the woodwork of how maintenance teams are using UpKeep to prioritize their work orders and receive acknowledgement for their meaningful work out on the field.
Thanks to Ryan Chan, UpKeep Maintenance Management!
---
#8- There is always new opportunities
I love being an entrepreneur – not just for the flexibility of my schedule and the ability to take on what works for me in my business and personal life. But also, the growth and knowledge that comes everyday and expands beyond what you thought your capabilities are. I learn something new everyday, especially in the beginning. Watching my business and personal growth expand has been a huge reward. It's also nice to not have the glass ceiling, I can take my business to whatever heights I want to, whether that is a new expansion of my business or being comfortable and confident where I am at. It's not a fixed position, there is always new opportunities around the corner.
Thanks to Krista Mason, Krista Mason Photography!
---
#9- Financial and personal control
Regardless of the countless challenges that get thrown your way as an entrepreneur, there is nothing more rewarding than to have complete control of your freedom – both financially and personally. Since becoming an entrepreneur 12 years ago, I have been able to brake away from the hamster race of trading time for money. Spending time with my family on our terms, being able to enjoy the things that I love, outside of work, that I am passionate about and building life-long friendships with like-minded people
is what its all about.
Thanks to Mark Thompson, PayKickstart.com!
---
#10- The ability to say No!
One of the greatest perks of being an entrepreneur is having the ability to say no. As a sole proprietor of a service-based business I have the freedom to turn down projects that I am not interested in working on, or say no to clients I do not want to work with. This is an incredibly liberating feeling. Before starting my company I worked for several architecture firms were I had no choice on what types of projects I worked on, which clients I worked for, and which coworkers I was teamed up with. Since starting my firm I have greatly enjoyed turning down work when I know it is better not to take the project or more likely when I think it is better not to work with that client.
Thanks to Jorge Fontan, Fontan Architecture!
---
#11- Two things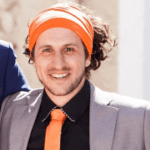 Freedom – This is by far what I love most. Why? Because you can: Be your own boss. Be flexible with working hours. Working from where you want (Home, office, coffeeshop, co-working space, while traveling, etc.) Excitement: You're never bored as you always have too many things to do. You work on several creative and innovative projects at once. You can see the actual difference you make.
Thanks to Jonathan Aufray, Growth Hackers!
---
#12- The unrelented drive
Tomorrow is new day. You never know what's going to happen. Today you don't have a car, your about to loose your house, your family is falling apart, your friends and acquaintances undermine your dream. It sucks day in and day out but, that inner voice drives you no matter what. That unexplained power or force, that God given dream is yours, not theirs and you just know it's going to happen. You don't know when, how or where, you are expectant and relentlessly focused!!!
Thanks to Richard Joyner, Don Ricardo Sauce Co.!
---
#13- Being able to constantly try to improve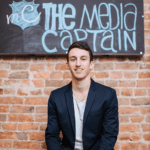 You learn so much each day from the feedback you get from your clients/customers along with your employees. You also learn a lot when you run your own advertisements and promotions to see what's working and what's not working.There's always room for improvement and in my opinion, that's what separates the great entrepreneurs from the fake ones. When something doesn't go right, you figure out a way to improve for the future.
Thanks to Jason Parks, The Media Captain!
---
#14- Expressing my creative side
I love being an entrepreneur because I can truly express my creative side. Additionally, I like to inspire this in my team. There's no better start to the week than having a fun Monday-morning brainstorming session in only a way that other entrepreneurs would understand. Being an entrepreneur means that you have the freedom to color as far outside of the lines as you want – just as long as it produces results. I love inspiring this is in others around me. I do my best work when I feel I can take an idea and run with it. Isn't that an awesome feeling?
Thanks to Andrea Loubier, Mailbird!
---
#15-Mentorship
There are lots of things I love as a business owner but the one that stands out above the rest and gets me excited to face the challenges is mentoring and helping other business owners. It is such a joy to help others navigate the waters and avoid the same issues I face and to see them achieve their goals. Even when I am booked solid in staff and client meetings my assistant knows she has permission to sneak an aspiring business owner in the schedule.
Thanks to Bethany Babcock, Foresite Commercial Real Estate!
---
#16- The new perspective it brings
Being an entrepreneur has brought challenges more difficult then I ever imagined I would encounter. I have been at the lowest of lows and the highest of highs. I have found parts of myself I wasn't even aware of and overcome obstacles I never knew I was capable of handling. It has brought a completely new perspective to my life I could not have found without it. I love being an entrepreneur because it makes me more of the person I always wanted to be.
Thanks to Raul Mercado, Mercado Wix Design!
---
#17- Integrating entrepreneurship into my lifestyle
We've all heard the grind, grind, grind messages. However, as an entrepreneur, I love that I can grind, take a day off, grind while in a tropical location, and grind when my energy level is at it's highest. The forty-hour workweek of Monday 9-5 is gone. I've integrated life as an entrepreneur with my life. I often work.- after my time at the CrossFit box, maybe after dinner, before a round of golf, couple hours early in the morning while away on an extended vacation. Now with the connected world, I've learned to run my business entirely from my mobile devise and laptop. Yes, I still have a home office with all the tech toys an entrepreneur could want, but often find myself in the summer months working outside beside the river enjoying the beauty of the natural surroundings.
Thanks to Doug Morneau
---
#18- The time flexibility
Initially, I was lured into the entrepreneurial lifestyle with promises of big money, but I actually made more money working for someone else. The thing which was not available in a normal J-O-B was the lack of control over stress levels and work hours. After a heart attack at age 33, I realised that truckloads of money was not worth it if it meant losing health, relationships and happiness. I created a business where I could work six-hour days and finish work when my kids finished school. The majority of afternoons between 3-5pm were spent at the beach with my young children, and I refused to work Fridays 🙂 After working 24 hours a week for several years, I sold the business (one BIG payday), and then started another business where I could work 24 hours a week… from anywhere in the world. I have worked from the gorgeous beaches of the Sunshine Coast for many years, worked from the tropical island of Bali for a few years, and always had time for a $1 beer, or a $6 massage. The entrepreneurial lifestyle is all about the freedom, and if you're super-lucky, you will be able to sell your startup business to someone else who wants time freedom as well 🙂
Thanks to Jeremy Britton, BostonCoin!
---
#19- Knowing a project or business is truly yours
What I love about being an entrepreneur would have to be the excitement you get knowing a project or business is truly yours; built from the ground up. The successes and also failures depend on your decisions. There is a sense of excitement each and every day when new opportunities and even obstacles arise. When you love what you do as an entrepreneur you can truly never stop working, but it doesn't really feel like work per say. It's almost like playing a video game in real life with real money. Being an entrepreneur can be rewarding in many ways beyond financially. Although your are constantly working, there is still a sense of freedom as apposed to a traditional job. I think that what I love the most would have to be the adventure and the unknown that being an entrepreneur gives you. It's a never-ending roller coaster, and once you enjoy the ride and enjoy what you do, you really don't feel like it's work just part of your life.
Thanks to Sebastien Gibert, The Hideout Clothing!
---
#20-Turning a vision into reality
Turning a vision into reality is a feeling like no other. I'm a creative person by nature and find that building a business is similar to writing a song or drawing a picture, but on a far greater scale – which I love. While songs and pictures have a completion date, a business is an ongoing and unpredictable creation which evolves and adapts which makes it both exciting and challenging, with seemingly endless possibilities.
Thanks to Robin Young, Fitness Savvy!
---
#21- Creating something meaningful
I love being able to feel like a creator of something meaningful. From idea, crafting the plan, securing resources, to development, investment, people management, and risk handling, all these parts of being an entrepreneur are thrilling. I can see the whole picture and not be restrained by any participant role. Entrepreneurship gives you a sense of freedom, which is a paradox, because at the same time there is a lot of responsibility involved, especially when you're taking other people along with you on the journey. Every move you make needs to be measured carefully, but at the same time, you feel like you're investing in your future in the best possible way.
Thanks to Igor Mitic, Fortunly.com!
---
#22- The community of entrepreneurs
Being an entrepreneur is one of the most difficult things you can do. We love the community of entrepreneurs, even the most successful CEO's of fortune 500 companies will respect you for being an entrepreneur because a lot of them went through it and they know its hard and, most times, heartbreaking. The community of entrepreneurs will always be there to help you out and that makes it so much easier to feel like you are not alone in it.
Thanks to Nicolás Botti Salici, Grow With Jane!
---
#23- There's no rulebook or limitations
When running a business you make rules, deciding which opportunities to pursue without being restricted by a job title or specified responsibilities. Only your imagination and ambition can limit you. At times there's no doubt that the uncertainty that accompanies running your own business can be stressful, but at the same time the absence of a rulebook makes each day interesting and any achievements hugely rewarding.
Thanks to Charles Cridland, YourParkingSpace.co.uk!
---
#24- Creating and bringing change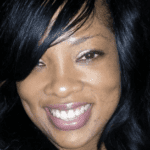 I love being an entrepreneur, because it allows me to be a blessing to others. I run a nonprofit organization called Women Of Integrity Inc., which is geared towards educating and empowering women of all ages and ethnicities. Through my nonprofit organization, I am able to address issues in the community that is affecting the women in our community. As an entrepreneur, I have the ability to create and bring about change and have an impact on so many lives. I believe that one of the greatest rewards in life, is giving back and being of service to others. As an entrepreneur, I get to do all that.
Thanks to S. Carter, Women Of Integrity Inc.!
---
#25- Making things happen
I think one of the things I love the most about being a business owner is that I can make things happen in a day. Maybe even less. There are no meetings, no waiting around for some committee to review my idea. If my business or my client needs something, I can move from brainstorming and strategy into action on my own timeline and start making an impact right away.
Thanks to Naomi Nakashima
---
#26- Keeping a pulse on our customers
Being an entrepreneur is like being a conductor of an orchestra. You sit in between some amazingly talented people and the customers in their seats – and you get to watch both of them, helping connect the notes and emotions and desires to create as much exchange of value as possible. I love being able to keep a pulse on our customers. Every day I go into the lab with my team to build things that make our customers happier. It's gratifying to see feedback from them about how we're helping to make their business easier, and it's gratifying to help advance each person on our team.. I think being an entrepreneur affords you the unique luxury to do both, as well as see how the two are connected.
Thanks to Chris Ronzio, Trainual!
---
What do you love about being an entrepreneur? Tell us in the comments below. Don't forget to join our #IamCEO Community