Every new year and right after the ball drops, it's time to go to work. Often entrepreneurs and business owners create their New Year's Resolutions around their business. It could be more revenue, hiring clients or launching a new product or service, but every new year is an exciting time because it's ripe with opportunity. We asked entrepreneurs to share their biggest goals and what they were looking forward to in 2020.
#1- Delegate and expand
My #1 Goal for this coming year is to delegate 100% of my business management. I run an Elopement Co. here in New York City, and I have always been very hands on, and therefore I sometimes operate with the notion that things will not go perfect unless I do them. This line of thinking is harmful to the growth and expansion of any company and it's just plain wrong. So for the coming year, I have as my main goal to let go and trust that my wonderful, and very competent staff will be able to deliver the same level of quality that I would. And I will NOT be hovering over them all the time. 🙂 Accomplishing this would free me to pursue my other goals for the year, which all have to do with expanding and diversifying my brand.
Thanks to Veronica Moya, Wedding Packages NYC!
---
#2- Get more serious about eco-friendly travel and content
My goal for 2020 is to develop a strand of my online business that's dedicated solely to environmentally friendly issues and travel. Now, more than ever, the travel space needs to find more ways to operate environmentally sustainably. We are very much nearing the point of no return, and through promoting eco-tourism through hotels, experiences, and destinations, and eco-friendly products, Nomad Paradise can do its bit to help educate and promote eco-tourism.
Thanks to Dale Johnson, Nomad Paradise!
---
#3- Organic SEO for growth
Three years and a few months in and here we are approaching 2020. No stories of all our raging successes to date. But we do have a long list of lessons learned! So with all those helpful lessons in the rearview mirror, what's our priority goal? Healthy organic growth achieved through focusing our marketing efforts towards off-page SEO. The bumpy start-up road made the destination difficult to see at times. Now it is clear. In our e-commerce world, organic SEO efforts fuels growth more than anything else.
Thanks to Sean Walsh, Walcraft Cabinetry!
---
#4- Visibility
As a CPA, I think it's important to bring awareness to taxes and accounting for small business owners. The importance of having strategic money management procedures in place is not talked about as much as it should be and because of this lack of awareness, businesses are failing—businesses that would have otherwise succeed if they had this knowledge and understanding. So, in essence, my goal is two fold–not only will visibility help increase business for myself, but the more I share about accounting and taxes, the more I can help business owners succeed.
Thanks to Alexis Cartagena, Advance Accounting, LLC!
---
#5- Promote employee engagement
I think that the key to running a leading workforce is to ensure that your employees are happy and plan to stick around. Employee retention has really become a problem, and companies spend hundreds of thousands of dollars when it comes to turnover. That's why it's important to develop strategies that include innovation, reward and even a little risk.
Thanks to Alexandra Zamolo, Beekeeper!
---
#6- Build a private community
My #1 goal for 2020 is to build a private community for my prospects and clients. Social media platforms are great but you don't control them. My clients are older and they were all on Facebook a few years ago. I'm hearing more and more that they are no longer spending as much time on the platform. With private group platforms out there, it's easier than ever to create your own. I just need to figure out how to get it set up and build the engagement for my tribe. Whether it be the politics, the ads, or whatever the reason for leaving last year's hot social media app, we still need a place to connect with others. So that is my focus for 2020.
Thanks to Kathe Kline, MedicareQuick.com!
---
#7- Focus more on networking
I can't tell you how many times a chance meeting has turned into a great business opportunity. So just imagine if we set forth with the intention to actually network and make these connections that matter! In the world of content marketing especially, every person that you meet can become a potential person with whom you can collaborate. Don't take any of these opportunities for granted!
Thanks to Angela Ash, Flow SEO!
---
#8-Sell Everything and Sell it Now!
With the stock market at record highs …It's time to sell everything and sell it now! On a personal and business level, that means. Find buyers for my sculpture, my songs and the Video Tombstone I invented called the Video Enhanced Gravemarker (U.S. Patent #7,089,495). Find a publisher for my book called Cemetery of Lies. Find a publisher for my poetry. Sell millions of copies of my booklet about some easy-to-use advertising math I developed that can help all kinds of businesses make a lot more money. Plus, pick up a lot more business for my ad agency, eat more lobster and play more golf.
Thanks to Robert Barrows, R.M. Barrows, Inc. Advertising & Public Relations!
---
#9- Release my next book
I have been leading goal-setting and accountability groups for more than 20 years through live meetups and online communities, as well as one-on-one coaching and workshops. In 2018 I rebranded myself and my goal-setting system as the *D*E*B METHOD®. DEB stands for Determine Your Mission, Explore Your Options, Brainstorm Your Path. My refocus and effort paid off. In January 2020 my first traditionally published book *Your Goal Guide: A Roadmap for Planning, Setting and Achieving Your Goals will be released by Mango Publishing.
Thanks to Debra Eckerling, The D*E*B Method!
---
#10- Client satisfaction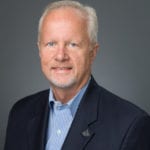 PCX Corporation's priority in 2020, just like every year, is client satisfaction. The difference in how we approach this year stems from lessons learned and the continual improvement of processes and products that enable our customers to better achieve their construction goals. We look to enhance PCX's training program, audit and improve engineering processes, and integrate customer feedback to provide more complete solutions for PCX clients. We will strive to improve PCX capabilities to reduce construction cost for clients while decreasing lead times. This will produce higher quality, improved safety and faster deployment of new data centers.
Thanks to Mark Di Lillo, PCX Corporation!
---
#11- Double our revenue
In the year ahead, we'll be participating with Paint-It-Forward and leveraging relationships with our vendors so that a 10% rebate on our purchases enables us to provide 1000 extra labor hours for painting projects that align with our mission. Our company was founded on giving back, and the more successful we are as a painting business, the more we can support the cause we're passionate about: helping orphans and foster children.
Thanks to Eric Regan, Mission Painting!
---
#12- Increasing security
Our number 1 goal for 2020 is increasing security to thwart hackers and identity thieves. Tax preparers are a targets for hackers and identity thieves because of our access to sensitive personal data including social security numbers, addresses and places of employment. If a hacker were to secure enough information, he could file a false return or create other problems. Our clients' data security is top priority for us every year and we address it on an ongoing basis. For 2020, that means investing in new computers with enhanced security features, improving our fire wall and providing advanced security training to our employees. As a small business owner and tax preparer, my goals typically involve increasing revenue and reducing costs–great goals for any business–but for 2020, I'll actually be increasing my costs because I'm committed to providing clients with the highest security possible.
Thanks to Greg Lemons, Padgett Business Services!
---
#13- Execute
My #1 goal for 2020 is to move from the planning stage and into the execution stage. For long I've had brilliant ideas to start my own entrepreneurial journey but always, somehow, got stuck in the planning phase. 2020 will be the year, hopefully, I'll take the entrepreneurial
stride.
Thanks to Saud Ibrahim, Algedra.ae!
---
#14- Expand my business
In 2020 I want to land at least a couple of big clients from the Marketing and SaaS industry. To date I have worked primarily with small businesses and entrepreneurs but now, with a decade of experience – and expertise – on my back, I want to expand my copywriting business to medium-to-big sized corporations and established teams. I still enjoy working with small businesses that feel like a family, so I will continue to market to those as well, but it's time that I push my personal copywriting for some growth and (in the face of my low self-esteem and invalidating chronic health issues) earn some authority in the industry.
Thanks to Luana Spinetti
---
#15- Decrease churn
Since we run a SaaS business with a subscription-based model, our main goal for 2020 is to decrease churn as much as possible. For those who don't know, when users churn, they cancel their subscription for some reason. While it cannot be completely eliminated, churn can be decreased by using tactics such as improved activation, better onboarding, improved marketing and other methods. We have so far nailed all other aspects of our business and churn remains the only battle we have yet to win. The average churn rate in SaaS is anywhere from 3-5% and we're looking to get to the lower end of that range in 2020.
Thanks to Adam Hempenstall, Better Proposals!
---
#16- Taking action!!
That's my number 1 goal for 2020. Sometimes as business owners and entrepreneurs, we become consumed with planning. We fear what will happen to our cashflow if we don't create the perfect plans. This causes us to overthink. While I definitely believe in creating well thought out plans, I believe it's our responsibility as owners and entrepreneurs to lead the charge on taking action. Focusing on this responsibility is my number 1 goal for next year.
Thanks to Lee Marbet, The Rock Place!
---
#17- Branding
Though we've had a phenomenal year in sales we realize that getting our name out there, recognizable, is just as important for long term growth. The money we spend on marketing in 2020 will not just be for product sales, but will be for educating the caregiving industries and the general population about a whole new category of products available, and make sure that the public associates them with our name.
Thanks to Kerry Mellin, Eazyhold.com!
---
#18- Supporting the community
Public goals have long guided our work, and in the coming year, we'll continue working with our customers, employees, and our community to enhance the world we live in. Our top priority in 2020 is to make even more efforts to support the community in which we live and work and increase collaboration with local authorities, volunteer groups, and non-profit organizations to tackle broad challenges, make the community a better place to live, improve daily lives of our customers and employees, and build a better tomorrow. These activities are also good for our business because they help us in building a reputation and in establishing mutually beneficial relationships with other companies.
Thanks to Justin Hawes, K&N Sales!
---
#19- Doing less and earning more
2019 has been a new year for me working full-time on my business. I've created a lot of content and tried a lot of things to see what works including launching a podcast and running online Masterclasses alongside my coaching business. I want to take a step-back from creating so much content in 2020 and make the assets I now have really work hard for me. With this basis in place I'm looking to bring in the clients I want to attract with more focused prospecting and more public speaking to grow my audience.
Thanks to Vicky Shilling
---
#20-Raising Capital
I see 2020 as an opportunity to scale up my business by raising capital for my startup. It is my primary goal and the challenge for me, as well. It demands to get out of the office and focus on pitching rather than working on office projects. Well, it is part of the business. I do not want to lag on business development because of financial shortcomings, and funding is an optimal way of expanding the company as well as working on innovative projects.
Thanks to Samantha Odo, Precondo.ca!
---
#21- Read at least 24 books. Two every month
My reading habits have helped me a lot. I like reading, but often, I lack time to read because of my other commitments. I want to move from reading as a task to a habit. So though I have a goal to read a couple of books every month, the real target is to be able to find more time to read books. More importantly, allocate more time to reading that watching Netflix. I can say that being an online entrepreneur, reading books, as well as other fellow bloggers, have helped me to do good as a blogger. Nothing can give you more wisdom than a book. My goal for 2020 is to read at least 24 books, and I want to keep it that way. Again, having a goal for the year never helps. So I like to make it a monthly goal to order a couple of books from Amazon at the start of the month and try to complete them in the same month. Finally, reading books not only gets you the knowledge but also helps
you think better.
Thanks to Shabbir Bhimani, WebTurtles LLP!
---
#22- Be the, "NIKE for Moms"
How will we make our dream a reality? Firstly, we have invested in quality P.R. as its power is undeniable. Our recent sponsorship of the phenomenal US middle distance runner, Alysia Montaño, is just one of the ways we intend on making some waves. Secondly, we're primarily an e-commerce company, but to stake our claim on America, we're targeting top retailers to stock our brand. Last, but not least, we'll focus on streamlining all internal activity.
Thanks to Nikki Clarke, Cadenshae!
---
#23- Bring creativity
My priority for the new year is to find new ways to bring creativity into my life. I think as we age it is important not to become a creature of habit and to keep your antenna up to be exposed to new and fresh ideas, products, ways of thinking, people and experiences. It is so easy to get busy and let inertia kick in so I want to make a conscious effort this coming year to being more creative in everything I do.
Thanks to Paige Arnof-Fenn, Mavens & Moguls!
---
#24- Make the learning of web development accessible
My 2020 goal would be to make the learning of core web development with Android accessible to everyone. Towards that end I have designed programs for use with heterogeneous classes, providing my potential audience with a varied collection of supplemental problems to give them the flexibility to meet different challenges. I know it's not going to be easy. To accomplish any of my goals, I hope to have a group of active learners, because simply reading a well crafted and educational article will not always take them too far, since we don't just learn by reading, but by constant practice. Their role in this case will now be to experiment, investigate, ask questions, make and test conjectures and reflect on the various things I've opened them to.
Thanks to Godswill William, Knowaloud Media!
---
#25- Building our company culture
After much research, reading and speaking with key employees, my goal for 2020 will be to further building our company culture. Its proven that by having a strong company culture you are more likely to retain employees, increase productivity, increase client engagement and have better recruiting. Every company has great vision, no ones vision says Our mission is to go out of business, its not a vision that propels an organization, its the employees and the amazing culture they have to push for success and greatness day in and day out. I will be focusing on engaging the employees more to find out there goals and desires so that I can help them build a plan for achieving their goals professionally and personally. We will also focus on adding team building events/ outings, having more round tables and finding new creative ways to have weekly challenges for hitting key goals.
Thanks to Dominick Yates, Simplegacy!
---
 What is your #1 goal for 2020? Tell us in the comments below. Don't forget to join our #IamCEO Community.