Each business has a story. No matter if the business is a Goliath like Wal-Mart, or a local business owned by a couple or family, the business has roots in an idea. For each business owner, the story of their journey can range from monetary needs or the passion for a unique project. Each story is different though the reasons may be the same. No matter the tale, the background behind each and every business is what fuels each and brand.
We asked some entrepreneurs and business owners, why they started their businesses:
#1- Two reasons
Once I experienced the benefits of CBD in ways I could feel I knew other people needed access to this powerful extract from the hemp plant. I was so excited I loaded up my little red wagon with beautiful hemp plants and pulled it down Pearl Street Mall in Boulder talking with everyone who would listen about CBD, hemp and its potential benefits. Two things inspired me to build my company 1) Once I started speaking with the public about CBD all the misconceptions out there about hemp, marijuana, CBD and THC became very clear. Education is needed so people don't pass up something that can maybe help them without side effects or addiction worries. 2) Making high-quality products available to the public. Products that have in the bottle what they say on the outside with 3rd party testing to prove it. All in all, I started Steve's Goods to get the medicine to the people. And so far, it's working.
Thanks to Steve Schultheis, Steve's Goods!
---
#2- Desire to create something meaningful
As an engineer by heart, I have a deep passion for creating new things that people would find value. Working for a corporation I was just a cog in a massive wheel and never really had control of impacting actual customers. Some of my projects that I burnt the midnight candle never saw daylight either due to a sudden shift in the organization structure or my projected was de-funded due to another competing project. The desire for me to create something meaningful and the choking environment of the corporate culture made me quit my full-time job and become an entrepreneur.
Thanks to Raihan Masroor, Your Doctors Online!
---
#3- Have something I would be proud of
I started my own business for a variety of reasons. For starters, I knew it wasn't going to be easy, but I wanted to challenge myself to be successful on my own. Success is much easier to achieve when you don't have to start from scratch. I knew if I were to achieve my goal, I would have something to be proud of as well. Of course, having your own business also allows you to create a retirement nest egg — something you can't complain about. Having your own business also provides you with a very flexible work schedule, which, of course, comes with countless pros. With that being said, you'll be working an ample amount of hours when you first begin, but it will be worth it.
Thanks to Jason Power, The Hearing Clinic!
---
#4- To be challenged
The reason why I became a business owner was actually from being far too comfortable working for someone else. I showed up late every day, and no one ever said anything to me as long as I got my job done. I felt as if I wasn't being challenged. In my eyes, success is making a positive impact on someone else's life. By making custom jewellery, we get to be part of some really special moments. Seeing my clients' visions come to life and the happiness that follows is a true success for me. Starting my own business was more to reset my life and to try something different when I was still young. Not only that, but I was lucky enough to have some financial backing as well, as my family was very supportive of my decision. However, my budget was still limited, and I had no experience in running a business. I knew I was about to be challenged.
Thanks to Samuel Tang, Joy Creations!
---
#5- Unlock potent therapy
In 2012 I sustained a spinal cord injury, and discovered the world of neurological physical rehabilitation. I trained alongside individuals with brain injury and stroke, all trying to recover bodily function through hard work. In this environment, I built a tool which unlocked a particularly potent therapy known as gait training. It made it possible for me to practice taking well-formed steps with one other person (the clinician). I realized that it could work for many people, of vastly different ability profiles. It could work for practically everyone at my clinic, and others I had visited. Having something really useful to share with the world motivated me to start ReneGait.
Thanks to Daniel Campbell, ReneGait!
---
#6- To honor God
That is the simplest and most direct answer I can give. I believe God blesses each of us with gifts, and He loves to see us use our gifts for His purposes. My gifts lie in film and television production, so honoring Him through faith-based movies and television shows is the best way I know to reflect His glory in business. When laws changed in 2016 allowing fans to own a part of a company, it was evident to me that a fan-owned company had a strategic advantage in the marketplace. The fact that I get to get up every morning, and tell stories that honor God with people who share my beliefs is something I could have never imagined possible. Through television and media, we are able to reach a wide audience. If done well, we have the opportunity–as Jesus did with parables–to share truths through compelling stories.
Thanks to Jason Brown, Called Higher Studios!
---
#7- Connect wellness to beauty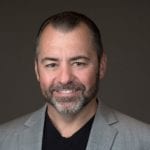 I started Pneuma Nitric Oxide, LLC in order to take my nitric oxide technology into the skin care and beauty arena. I felt like I had an obligation and a responsibility to bring this technology to the masses. Nitric oxide is the most important molecule produced in the human body. Loss of nitric oxide is what is responsible for aging and age-related disease. I've had success in the nutrition and dietary supplement arena with my patented technology to restore nitric oxide production in humans and thought we could solve an unmet need in the skincare industry by bringing to market a skincare serum that generates nitric oxide and improve blood flow to the skin. The result is improvement in complexion, reduction in fine lines and wrinkles, reduced inflammation and better-looking skin. With no other skin care or beauty company having a nitric oxide product, I realized if it was going to happen it was going to be me. Pneuma Nitric Oxide, LLC was established to commercialize scientifically proven nitric oxide-based technologies for use in skin care and cosmetics. Our mission is to revolutionize the beauty industry through the development of products that improve blood flow and circulation to the skin based on the production of nitric oxide. There are no such products currently on the market. Our technology connects wellness to beauty.
Thanks to Nathan S. Bryan, Pneuma Nitric Oxide, LLC!
---
#8- Save people time and money
I used to quite a lot of development work for clients with my team. At one point, I realized that for all the websites I built and for a variety of different clients, there was one thing in common. They needed a way to use their website to its full potential, but they either didn't have time or money to hire a marketer. They were all pretty successful too since we charged quite a bit to build a website. So, I came up with an idea of using social proof to help business owners do marketing, without hiring a marketer. In essence, it uses your existing customers as a way to get new customers, through your website. You collect customers' reviews and testimonials and show them on your website – it's that easy. You could say that I created my business so that I could save people's time and money so that they can focus on growing their companies.
Thanks to Carsten Schaefer, crowdy.ai!
---
#9- Help writers showcase their works
Having been a journalist myself, I've experienced first hand the pains of sending lists of links or PDF files to editors – or, to anyone interested in my writing portfolio. At that time, I wanted something simple and easy to update. Since I'm not a coder by profession, building a website is out of the question. To my surprise, there weren't any platforms back then addressing this issue so with my entrepreneurial hat, I've taken a big risk to creating one. That was eight years ago… and I'm glad I did. To help over 100,000 writers, up to this date, showcase their works has been a great privilege and joy.
Thanks to Nicholas Holmes, clippings.me!
---
#10- Help others as I had been helped
As a high school junior, I was driving an old 1976 Dodge Aspen to school when I looked in the rearview mirror, saw I was about to be hit by a school bus, then felt the impact! After the accident, I had neck pain that would not go away. Eventually, I ended up in a chiropractor's office–and felt relief in a very short time. I decided chiropractic care would be the way for me to help others as I had been helped -that it would be a fulfilling occupation. I started Back Pain Chiropractic Center and later changed the name to Dr. Gil Center for Back, Neck, and Chronic Pain Relief. I'm grateful to be here 30 years later, providing care for thousands in the Middle Tennessee area.
Thanks to Dr. Gil Kentof, Dr. Gil Center for Back, Neck and Chronic Pain Relief!
---
#11- Create a new solution for a broken system
I started my business because I felt like I didn't have as much of an impact as I wanted to in the small business I was working in because of the old school, bottom-line way of thinking about training and development. I trained to become a certified professional coach, and credentialed through the International Coach Federation while still an employee, and I realized the impact professional coaching could have on small businesses that knew spending money on professional and personal development meant nothing unless there was real, actionable, accountability to follow-through on what was being learned. Those growth-minded business leaders that I work with now are the ones who are shifting the narrative of their industry from the same old story to pushing the boundaries of what's possible when you focus on personal potential. And it's not because of me—it's because of the power of meaningful coaching conversations that support individuals and teams focus on creating long-lasting solutions instead of patchworking
problems.
Thanks to Paula Haubrich
---
#12- Love for building homes and the local economy
Starting any business requires research to determine if the business will succeed in the area that you are targeting. Our research told us there was a need for quality construction and customer service in our area. From the beginning, our goal was to lead the way and bring the quality expectation to a new level. We have achieved that goal, however, we strive every day to become better. We want to foster innovation in our field, both in construction and in client interaction. To do this, we are constantly evaluating better ways to manage technicians in the field and investing in client-facing software that showcases interactivity.
Thanks to Richard Lee, Lee Brothers Construction!
---
#13- Be around for my kids
I'd been feeling unsettled for ages in the role I had taken maternity leave from, and I felt like I wanted to start a business so that I could be around for my kids – but had no idea where to start and I was so shy I didn't know how I could sell. But I did have a strong desire to grow and succeed – so when I saw an ad in the paper to sell children's clothes – desperate but excited – I took the plunge and borrowed $2,500 from my parents – and my journey began. I discovered that the world of business was fun & exciting – but not for the faint hearted. Fast forward 20 years, 3 kids and a roller coaster journey – I look back knowing that having to reinvent myself over and over has taught me skills about emotional and sales agility.
Thanks to Louise Taylor, Unbridled Pty Ltd!
---
#14- For faster and more control
I came from a family of entrepreneurs and grew up seeing the struggles and the rewards of owning a business. It didn't occur to me how important it was for me to pursue starting my own business until I spent five years working the corporate route after college. While working corporate, I tried hard to progress myself and realized the amount of red tape there was to cut through. It was frustrating to see how long it took to progress in the corporate world, especially working in accounting and being considered a cost center for the business. I compared my progress to the progress of my family of entrepreneurs, and as they grew I knew I would never get to where I wanted to be if I followed the path I was on. I wanted faster growth financially, more control over the roles I wanted to fill, and I also wanted to have more control over the impact I could make.
Thanks to Manny Vetti, Back Taxes Help!
---
#15-It was the perfect timing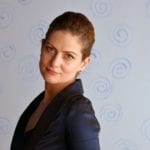 When I started Transformify, I was a Director at Coca-Cola and had just been admitted into Oxford University. Leading a business transformation process revealed a need that was not obvious to me before. Like everyone else, I was reading that Industry 4.0 will cut jobs but seeing it was a completely different experience. Providing equal access to jobs and secure payment regardless of their location, gender, age, ability or personal situation was a mission that resonated well with my own values. Starting a business of my own was risky but it was worth it. In a couple of years after launching, Transformify HR Software & Freelance Platform is trusted by recruiters and job seekers from 150+ countries. Nothing can inspire me more than transforming people's lives for good.
Thanks to Lilia Stoyanov, Transformify!
---
#16- Control my time
The main reason I started my business was so that I could control my own time. When you work for someone else, you technically sell your time in exchange for money. Of course, running a business requires time devoted to it as well, but I'm in control of that time. I decide how much I work, when I work, and where I work. I don't want work to get in the way of what matters to me most in my life. Recently my wife and I took a just because trip to Florida to spend time with our parents. I was still able to put some hours in working on my business. We've never taken a just because trip in the past, because when you work for a company, they dictate how much paid time off you get, so you use it strategically.
Thanks to Ric A. Sinordo, Modern CPA Group!
---
#17- Our affection and nostalgia for childhood
In fact our company got its name from the Santa Monica Amusement Park Pacific Ocean Park, that is no longer around. The amusement park inspired us to make a product that brought a smile to people's faces and gave them the heart-warming feeling of innocence. When you have an idea that makes you happy you should always go for it because happiness can go a long way and that joy you feel personally can spread quickly. Just like when we were younger and baked butter crunch ourselves we keep up that tradition. That is why Pop Candy Co. butter crunch continues to be handmade in small batches and is proud to use clean ingredients like farmers market herbs, fine spices, and all-natural extracts. We use almonds, pecans, cashews, pistachios, walnuts, and seeds. No peanuts or soy and opt to use brown rice syrup instead of corn syrup so everyone can enjoy our special treats.
Thanks to Bill Waiste and Rachel Flores, Pop Candy Co.!
---
#18- Bring freshly roasted coffee to everyone
Amora Coffee is a U.S. based company founded in 2011 on the basis of sharing my love of real roasted coffee with all people. Everyone loves coffee but not all people have access to high quality roasts from coffee roasters and have to settle for chain store coffee brands. It was my aim to use my knowledge, love and technology at my disposal to change the way consumers get their favorite morning pick me up, through e-commerce. By being able to create freshly roasted coffee and being able to deliver it directly to people's doorstep we are able to take out the middlemen and get that fresh taste without the hassle of sending our product to a distribution center and then having it wait on shelves for weeks on end. Eight years later I still remain passionate about bringing freshly roasted coffee to everyone by using only the highest quality beans to make roasts via our perfected nine-stage roasting process that delivers delicious results for each of our 10 different flavors.
Thanks to Amy Hernandez again, Amora Coffee!
---
#19-  Asked myself one simple but powerful question
I simply asked my son what he wanted to do for his 12th birthday and he replied, I wanted to go Disney World. I knew even with me working my 9 to 5 which I held in the United States Air Force (USAF) at the time, I wasn't going to be able to provide his wish because I was already living paycheck to paycheck to support myself, my son, our dog and my now ex-partner. I asked myself one simple but powerful question that was the onset of me becoming the awesome female entrepreneur I am today, Lord, how can I make this happen. The answer was clear, I had to get a second job. I realized I could make it happen using my God given talents; personal experience and professional expertise in Equal Opportunity which I gained from my then 9 to 5 USAF job. Stepping out on faith with God led to me initiating a joint venture which resulted in a $5M contract within six months of starting my first business. Ever since then, I've always continued to ask myself that same question at every major turn in my business and it still continues to led me to awesome opportunities, partnerships and high-end clients.
Thanks to Gwendolen Wilder
---
#20- My experience and lessons
My life coaching business comes from my experience and lessons of being in and surviving a verbally abusive relationship. Once that ended I couldn't believe that I allowed myself to be in that type of relationship. However, it forced me to go on a self-awareness journey and I started having a lot of conversations with myself to figure out how I got to that point in my life. In the journey of healing and discovery, I started to think How can I help women to either never be in that type of relationship or heal from that type of relationship. I wanted to help single women be more confident about being single and that is why I started my business. Because I knew as lessons from my past that wanting to be in a relationship so badly will have you lowering your standards just to date. Society puts pressure on women to 'hurry up, get the husband and have the kids'. I wanted to guide women down a path to designing her life and to encourage her to be the authority of herself. I believe as you begin to design your life, you will gain confidence and learn you are worthy regardless of your relationship status.. Since we were never given a life manual at birth I thought, what if, I could give single women tools to know the difference between a dysfunctional relationship and a healthy one, the tools to discover what she truly wants out of her life and how to execute it. I wanted to have conversations with women that our parents didn't have with us about life and relationships!
Thanks to Reka Robinson, justmeReka!
---
#21- Inspire by the failure of a previous business
As a graduate of a technological university, I always wanted to create a technological product that could help people. My first startup offering daily deals for shoppers failed as the timing was wrong. Also, it was rather an operational than a technological business. So, it was not what I was looking for. But it inspired me to co-found Competera, a 100% technological product, to help retailers set and maintain competitive prices. We started as a data provider and have grown into a comprehensive retail pricing platform with 100 clients operating globally. And that's just the start!
Thanks to Alex Galkin, Competera!
---
#22- Share quality products with parents
I started my company because I'm a mother of four concerned about my children's health. The human body absorbs 60% of what you put on it within 30 seconds of application. For children, that percentage is even higher. With dangerous chemicals like asbestos, formaldehyde, synthetics, and other preservatives present in tons of American household products, we are slowly poisoning our bloodstreams. Our children are at a greater risk as they have immature body systems that cannot effectively fight the constant barrage of dangerous chemicals, creating problems like cancer and other developing issues. It is paramount that we change our way of taking care of our bodies and turn toward natural solutions, not only for our health but for the health of generations after us. As I grew more confident in the quality of the products I was making, I wanted to share them with as many parents as possible and so, I launched my blog, also called Honeydipped, where I posted about my remedies and tinctures – all natural solutions to headaches and it just started to take off.
Thanks to Ashli Goudelock, Honeydipped Essentials!
---
#23- Was stuck in a dead-end job
I started my own business after working a typical customer service job, 9 to 5 , for a very long time. After so many years of investing time and realizing that I was stuck in a dead-end job, I decided to start up an online business. I started with a simple travel blog and then expanded into providing freelance SEO services for various clients. Now I'm working on my new website, GoRemotely to help freelancers find work and take a leap of faith into the freelancing world as I did. As more companies are leaning toward flexible work schedules and remote work, I'm happy to support this trend by providing resources for digital nomads and remote workers on my website.
Thanks to Raj Vardhman, GoRemotely.net!
---
#24- As a side hustle
I started my business nearly five years ago as a fun side-hustle while in the process of seeking traditional employment after separating from the US military. I never expected my side-hustle to burgeon into what is now a full-time service-based business complete with contractors around the world, e-commerce, a published book, and more. Having my own business vs. traditional employment has allowed me to have flexibility in my schedule to be more present and intentional with my family but also, pave my own career path and define success.
Thanks to Natalie Setareh
---
#25- For three reasons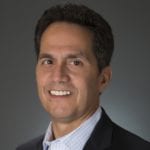 First was frustration. I was frustrated working my butt off for others, only to be capped financially and professionally by what the organization defined as success. Second is my father, who first worked for a bureaucratic, bank position before going in his own, consistently shared his message in me that I would be both happier, and yes wealthier if I went off and did my own thing. This message was both a reinforcement of his belief in entrepreneurship as well as his belief if me. Finally, I started my business because, after several failed attempts of going on my own, I knew I was ready to grow. And yes 11 years later my father was right. The money is incredible, but the happiness is exponentially higher.
Thanks to Rod Santomassimo, Massimo Group, LLC!
---
#26- Needed an alternative solution
I create and sell printables that aim to bring joy, creativity, and organization into my readers homes. Journals to Freedom began because I started designing my own lists to help me manage my busy life and preserve my mental clarity. I needed an alternative solution to the massive amount of post-it notes scattered about that looked as disorganized as my brain felt. It didn't take long for me to realize that my lists and journals could also help other people organize and simplify their lives. This is the freedom that I hope my printables bring to the lives of my readers. My small business also serves as a creative outlet for myself. Through my printables, I have discovered a creative side of myself that I did not know existed. I have a lot of fun during my design process! I think that is really important, to be able to have fun and love what you do.
Thanks to Jen Slezia, Journals to Freedom Printables!
---
#27- Create a resource
When I sold my first house, I hired a realtor to do it for me. They were very helpful, but after the sale closed, I realized that I probably could've done it myself. I'd given the realtor way too much money for the work they'd done. So, I decided to create a resource that teaches people how to sell their own homes. I help homeowners save money on the cost of selling, and I help flippers make a bigger profit on their sales. I wish that someone had offered me this type of resource back when I sold my first house!
Thanks to Connie Heintz, DIYoffer!
---
#28- Meeting of two dreams
One day my long-standing interest for digital marketing met with my husband's dream of running our family company. After a few years and massive learning in the ecommerce area, I was ready to step up and run a business of my own. Enjoyment of being my own boss and taking care of my young family outweighs any challenges entrepreneurship brings along. I love making decisions and taking responsibility of these decisions. It's a great pleasure to know my time in not wasted on helping someone achieve their dream. Rather, I get closer to my own dream every day.
Thanks to Yulia Nikonova, VIA PROVINCIA!
---
Why did you start your business? Tell us in the comments below. Don't forget to join our #IamCEO Community