Business fails are the best form of learning. Hiring an expert or a coach to walk you through establishing your business can help you minimise the chances of failure but some entrepreneurs will prefer walking alone. Whichever path works best for you, you've got to be comfortable with failure and most importantly learn how to improve or deal with it. Don't be too hard on yourself for the failures and don't give up yet.
We asked entrepreneurs and business owners about their biggest business failures and here are the inspiring responses.
#1- Acting as if I had no disabilities
I think that was trying to be a 'normal' professional, someone who can rely on a full mental and physical health. I've damaged myself in the effort to be as productive and efficient as a healthy solopreneur who writes and draws for clients and for my own projects, acting as if I had no disabilities. Accepting that, slowing down my pace, getting pickier on the type of clients I deal with and giving myself longer calendar times to get projects done (while taking care of my health and seeing doctors) helped change that and restore my ability to live a serene life, handling my business without hurting myself, pushing it forward so it can thrive without the grind. 2020 is a turning point for me: I'm going to focus more on my products and less on client work, until I will no longer need to work for clients in the future (well, I will probably still work for one or two clients that I really like, but the long-term goal is to make client work no more than 20% of my monthly income.
Thanks to Luana Spinetti
---
#2- Hit by a trademark lawsuit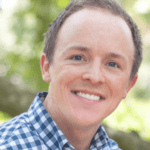 About three years into the business and over six figures in profit later, my company was hit with a trademark lawsuit. A company had trademarked our brand name under our product category with United States Patent and Trademark Office (USPTO). Although the products were entirely different they had us pinned. We were forced with the decision to pay 300k to acquire the trademark, pay 15% royalties annually, forever or pay a small fee to avoid a lawsuit. We paid a small fee and liquidated the remaining stock.  This taught me a valuable lesson. While filing for a trademark can be expensive with attorneys and (USPTO) fees etc. One way to protect yourself cheaply and easily is filing for a doing business as (DBA) with your state. Typically cost around $200 bucks to complete with all steps involved but it can protect you when you have a first to market claim with a brand and a trademark dispute.
Thanks to Chris McDermott, Jax Nurses Buy Houses!
---
#3- $30K in the hole
To any good entrepreneur, a business fail is just a hard lesson. My most EPIC fail was $30K in the hole I spent on a business that made me NOT a penny back. In 2010 I didn't understand the concept of driving traffic to your business through proven marketing tactics. Now we fail all the time testing out different campaigns with our marketing, but each attempt informs the next, getting us, even more, laser targeted on what we need to succeed!
Thanks to Hera Zee
---
#4- The first employee leaving too fast
My biggest failure was hiring my first employee, they lasted five days and then we parted ways. I had gone through an exhaustive hiring process (testing application process, phone interview, group interview, one to one) but I selected incorrectly. It hurt to fail so drastically and initially I was embarrassed by it. Mainly due to the effort I had put in. How I rebounded was studying why it went wrong: I had hired for experience, not a cultural fit. So I changed the process to focus on finding people who align with our core values and culture, we can train everything else. We haven't had an employee leave since.
Thanks to Henry McIntosh, Twenty One Twelve!
---
#5- Failure to attract users
Over the years, I've had multiple businesses fail on me. But for every failure, I've gained priceless knowledge and insight which has helped me in my next venture. The key is to not give up. One of my first ventures was an online social network allowing high school and college students to connect…no, not Facebook. The company was called Collegetacts, and it was a colossal flop after 3 months. My biggest issue was that I couldn't find the right mix of incentives to attract users to the site. However, out of this experience, I learned two important lessons: First, I learned how to build a website using a web design platform. Second, I learned how to tap into the power of a personal network.
Thanks to David Pike, New York Trolley Company!
---
#6-Scaling up too quickly
Business was going great and we decided to recruit to get ahead of the supply and demand curve. However, we didn't account for seasonality and wastage – meaning with more clients, we were making less of a profit, which at the time seemed paradoxical to me. To recover from making less profit, we leaned out the processes and verified new clients for profitability for taking on board. Being more selective and not just saying yes to new business as a default allowed us to get back to our original profit percentage margins – where taking on more clients would result in the same percentage of a bigger piece of the pie.
Thanks to  Ethan Taub, Loanry!
---
#7- Website being hacked
My biggest setback was when my website for my online translation agency was hacked, taken down, and then the domain was suspended. This was obviously quite frustrating and made it so I spent many days not sleeping as I was trying to get my website back up and running. Eventually, I got my site back up and running. It taught me one invaluable lesson: do not skip on the necessities, it is better to be over-prepared than wishing you had been. So far, almost three years later, I have never been hit with a similar issue, which is something I am glad I did!
Thanks to Gareth Seagull, Raptor Translations!
---
#8- Hiring a friend's spouse
I own a site like Etsy but it's smaller (85 shops) and more personal. We're a curated site with 100% handmade items made by creatives located in the US. One of my biggest business fails was hiring a friend's spouse to migrate our website and troubleshoot IT issues. I didn't have a large budget and I decided to go with his offer of help. He was inexperienced, and dropped the ball in the middle of the project! He bailed after he totally screwed up my site. A year later, I was still trying to recover lost images, and un-do the damage he'd done. If I'd been smart, I'd have gotten a working captial/business loan and financed the hiring of a professional. Just because someone says they will help you, don't go with that person. It's better in the long run to NOT use people you know, just because you think you'll be saving money. The relationship will be strained and awkward and especially in our case, broken all together! I finally hired a REAL professional with good business reviews, and I gave him a small project at first to test out his knowledge and ability to complete the project. After a year of working with him on small projects I finally had confidence in him to have him totally rebuild my site, and un-do the things the friend messed up. Now the site is fabulous, rarely have any technical issues, and it runs FAST for shoppers and shop owners alike. This is going to be our year!
Thanks to Heather (aka Goose), GS Handmade!
---
#9- Not training new staff to a significant standard
The biggest mistake I thought I made was recruiting and training up my employees to a great standard, to which they were either headhunted or left to start their own practice. Thinking I'd used all my time, energy and resources to bring them along to such a high standard and as thanks they left my business. However, upon reflection and discussion with my peers, I realised that this was actually a good thing. A famous quote comes to mind 'would you rather train them and they leave or not train them and they stay.' It made me appreciate them for that they were and offered our patients the best and highest level of care which reflected positively on the practice. Turns out, my biggest mistake was not training new staff to a significant standard for a few months while I was reeling at my latest round of departees. This has now been rectified.
Thanks to Dr. Rahil Chaudhary, Eye7 Chaudhary Eye Centre!
---
What have been some of your biggest business fails? How have you rebounded? Tell us in the comments below. Don't forget to join our #IamCEO Community.