The idea of exactly what your business is going to usually come first. Secondly, most often, is giving a title to your idea. What exactly is going to be the name of your business? Some people turn to their childhood for inspiration or a beloved family pet. It could be a made-up word you dream of one night and feel it has the right ring to it. Even still there are some people who study foreign words for the perfect meaning behind their chosen business. Whatever the inspiration or relation may be, the naming of your business is one of the most important parts of becoming a CEO. Having a brand behind a strong title can make all the difference in the world.
#1- Both a description and an affirmation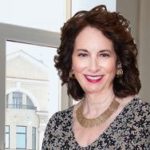 VirtualWorks! was named to convey both a description of the business and an enthusiastic affirmation of our core message – that working and leading well from a distance can be done well, with the proper preparation, tools, and skills. I started my business when my first book (on telecommuting) was published in 1999 (in the dark ages of virtual work!). While various industries and organizations have effectively deployed remote work over the last 20 years, the current dynamics of our 'new normal' have been a striking reminder to everyone that virtual does (and must) work well.
Thanks to Debra A. Dinnocenzo, VirtualWorks!
---
#2- During the brainstorming process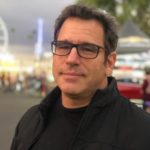 I have two businesses. One of my favorite activities in starting a business is coming up with the name, because the name is the foundation for possibility and turns a concept from idea to reality. For me, the name for Moonshine Lamp Company came pretty quickly and was set in stone after about fifteen minutes of brainstorming. During the brainstorming process, I knew in 2012 that the internet was clearly the next frontier in business. Also, I knew that my company name would have to be available as a website name. If it wasn't available, I would move on to the next option. Given that I started my business making light fixtures from recycled glass alcohol bottles, the name Moonshine Lamp Company seemed like a pretty easy match for my business.
Thanks to Rob Lewbel, Moonshine Lamp Company!
---
#3- One of those conversations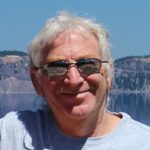 I was introduced to this magical holographic material back in 1976. I had only seen this effect or become aware of the spectrum of light from science classes and other visually induced experiences back in the day! One night sitting around with friends and having one of those conversations it came to me that color was to eyes as music was to the ears. It was a rainbow light symphony, then later shortened to Rainbow Symphony. This has been our handle since then. We were given a gift to pass on and make available the experience of pure spectral color. We think a brilliant sun spectrum reflects perfect balance both consciously and unconsciously. We exist within that physical, visual spectrum of red to violet and that is the example of perfect balance. Looking at a sun spectrum or rainbow is like stopping to smell the roses. A beautiful example and reflection of balance and Love.
Thanks to Mark Margolis, Rainbow Symphony!
---
#4- Reiteration of dependability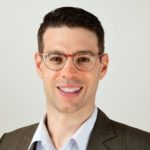 My father is a carpenter and oak is very strong wood. Oak trees can live hundreds of years. They are stable, strong, reliable, and dependable. That's us at Sure Oak. The sure just reiterates that dependability. You can count on us.
Thanks to Tom Casano, Sure Oak!
---
#5- Changed the original name for three reasons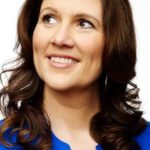 I originally named my agency EberlPR but after just two years I decided to change it because 1) no one can say my last name 2) If I got married, I wanted to respect my new last name. 3) I wanted clients to be trusted with other non-Eberl names in the room. I changed it to Motion in 2008 as, at the time, I had a lot of clients in the sports/fitness industry. Although I don't have as many clients in that space anymore, I also thought it works for other industries because, quite simply, we keep brands in motion. In retrospect, many of the big communications agencies are person's or persons' last names, but I felt Motion still works as an active name for clients who want a dynamic agency. And even though I've gotten married, I've kept my original last name of Eberl. There's an Eberle wine and an Ebel watch so my concern of no one knowing how to say my last name certainly doesn't matter to them!
Thanks to Kimberly Eberl, Motion Agency!
---
#6- Created a list, shortlisted then asked people to vote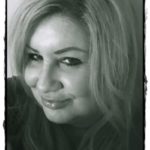 I run a travel site and long before I choose the name I created a list of names that I felt captured or represented me as a brand. Once I had created the list I then checked the availability of the name for a website and all corresponding social media sites. The criteria I used here are all names available as www. .com and if the full name was already taken on social media a good acronym that I could use consistently. Once I had a shortlist based on what was available I sent the name options to about 20 people to vote. The people I sent it to were friends, co-workers, and some family. All voted almost everyone gave specific feedback. From there, I landed on Brit on the Move ( BRITOTMOVE ).
Thanks to Nikki Webster, Brit on the Move!
---
#7- Tribute to a city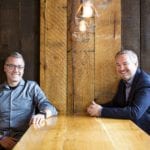 //3877 is a tribute to the city we've now been helping to expand for the past 10 years. '38' and '77' are Washington D.C.'s latitude and longitude coordinates. In the fall season of 2010, as close friends, we began the process of realizing our decade-old dream of forming a professional architecture + design partnership. After months of planning and development, //3877 was born. Over the past two decades of being in business, our goal has been to to work with clients equally passionate about positively impacting the built environment—partnering with people who provide the highest levels of design, construction and presentation. Today, the firm has been named one of the 'Best Places to Work in DC' by Washington Business Journal for three consecutive years, working on Washington D.C.-based restaurants such as The Smith, Boqueria, 12 Stories, and Mi Vida.
Thanks to David Shove-Brown and David Tracz, //3877!
---
#8- Japanese character signifying beautiful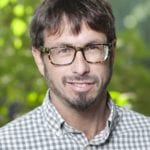 We chose this character as our name because its multiple meanings of beauty, clean, purity and truth reflect our dedication to beauty, elegance and respect for our ecosystem. Kirei was started in 2002 to bring beauty to the idea of sustainability in construction by selecting beautiful, functional sustainable materials for designers to use in commercial interiors. We've made it a core promise to represent products that are responsibly sourced, including our EchoPanel acoustic material, which has helped rescue over 200 million plastic bottles from landfills and is recyclable at the end of life.
Thanks to John Stein, Kirei!
---
#9- Looked to the goddesses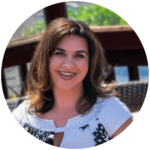 We're a fertility lifestyle clinic and we wanted a name that promoted fertility while also empowering women. Haumea is the goddess of fertility and childbirth in Hawaiian mythology. In addition, it's also a star in the solar system named after the Hawaiian goddess. Stars symbolize hope (think when you wish upon a star). We help people make their hopes become a reality by optimizing their health. Thus, the name Haumea Health was the perfect fit.
Thanks to Sarah Koszyk MA, RDN, Haumea Health!
---
#10- Did the cocktail of words in existing names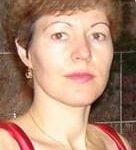 Usually, the more competitors your business has, the harder is to find a unique name because most good names are already taken. When I started looking for the name for my retail bedding company I felt I had embarked on an impossible mission. Everything related to sleep and bedding had already been taken by other companies! The dictionary of synonyms did not help. There were hundreds of companies operating in the same niche. From the very beginning I knew that I want to use the words "organic", "natural" or "comfort" because the people naturally feel an emotional appeal to those words but to my great disappointment other companies used the same approach. They included those exact words in countless company and domain names. Then I decided to do the cocktail by mixing up the words used in the names of other companies. I was also able to find one similar domain name available. This is how Organic Comfort Market LLC was born!
Thanks to Laimute Lipinskaite, Organic Comfort Market LLC!
---
#11- From the philosophy of my business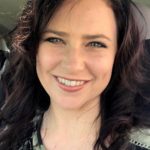 My business, Cup O' Sugar, got named that because of the philosophy it stems from – borrowing a cup of sugar from your neighbor. I wanted a fun play of words and thought that the name Cup Of Sugar was a tad bit boring so I threw the O' in it to spice it up. Later did I realize that subconsciously I brought my Irish heritage forward with that slight move.
It's quite a story to tell now.
Thanks to Brook Sheehan, Cup O' Sugar Inc.!
---
#12- Name that would put an immediate smile on people's faces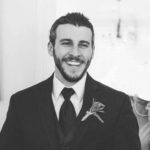 We were looking for a fun, memorable name that would put an immediate smile on people's faces when they said our name. Go ahead, try and say the word SQUEEZE without laughing… you laughed and you know it! This is exactly how every day in the office is, and how we approach every meeting and every project with our clients. We want every client to feel immediate comfort when handing over their marketing and design projects to us, which is what we feel the name Squeeze Marketing represents.
Thanks to Brian Gargone, Squeeze Marketing!
---
#13- Considered two things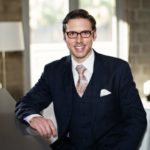 In the case of naming Platinum Luxury Auctions, I took into consideration a number of factors — two of which were top-of-mind. First, I didn't want to name the company after myself as many of the 'old-school generation' real estate auction firms had done. Second, the company name had to include the term 'Luxury Auction(s)..' From Day 1, I wanted to create a dedicated brand and strategy around the true definition of a luxury auction for high-end real estate auctions. However, I felt that those two words still needed a modifier, rather than just standing alone. To avoid a lengthy company name, I needed a one-word modifier; so I created a spreadsheet filled with close to 100 candidate words. This list was eventually whittled down to the word 'Platinum,' thus creating Platinum Luxury Auctions. It's worth noting that Platinum is a precious metal, often considered a symbol of purity, rarity and strength. These characteristics are important elements of our corporate identity and operational mission statement.
Thanks to Trayor Lesnock, Platinum Luxury Auctions!
---
#14- From a Greek word meaning to seek out or search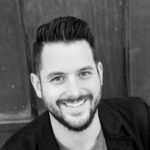 When I first started ZATO, I was working through a seminary degree and had taken more Koine Greek (the language most of the Biblical New Testament was originally written in) than I ever expected to take. While finishing seminary, I had also started my little PPC Marketing agency aptly (and boringly) named K.E. Creative, after my wife and I (our initials). After I had to explain what the nebulous K.E. Creative meant to one too many persons, and after lecturing my own clients on the importance of a good brand, I decided it was time to rename my agency… but to what? I turned to my Greek classes, where I was reminded that the word ζητέω was an all around fun word to say, and it meant to seek out or search. Well, as a Search Marketing Business owner who happened to have put 8 LONG semesters into a dead language, I figured I better find some way to honor my professors! I killed the epsilon to shorten it and make it more doable for our English-speaking tongues, and voila, ZATO was born! A word with more than one meaning for its owner's meandering pathway.
Thanks to Kirk Williams, ZATO PPC Marketing!
---
#15- Searched for available .com URLs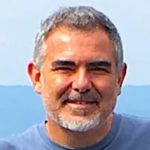 I came up with my business name by searching for URLs that were available. After all, why choose a business name if it's not available in .com format? My business idea was to blog about RVing so I went onto GoDaddy and began to search for available .com URLs related to RVing and blogging. One morning I thought to myself – there is no way this name will be available but I'll try it anyway. I went onto GoDaddy and typed in RVBlogger dot com and BINGO! It was available for $900 so I bought it immediately! I couldn't believe I actually found a name that combined RVing and blogging! I named my company RVBlogger and use my company name for my website, YouTube channel, and social media platforms. As they say – It's all in the name!
Thanks to Mike Scarpignato, RVBlogger!
---
#16- Focused on three elements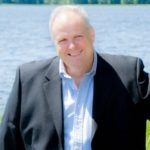 To come up with our company name, we spent about a month brainstorming different names, using word association. Our research focused on three elements: 1. Identifying, as precisely as possible, the characteristics of our ideal customer.2. Defining what our brand would mean to potential clients.3. Trying to keep the name as simple as possible, using a maximum of two syllables. Through this exercise, we generated approximately two dozen brand names.Our next step was to check the availability of each domain. We wanted a brand that would communicate the key messaging for our platform. 'Quick' as in fast and simple, and Silk as in 'web.' QuickSilk was available for all the top-level domains (TLD), so we registered each TLD as a strategic measure to further protect our brand.
Thanks to Garry Brownrigg, QuickSilk!
---
#17- Came from our users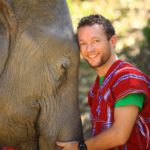 Click A Tree started as B'n'Tree B'n'Tree is the travel platform that plants trees: For every hotel booking starting on B'n'Tree we plant 1 tree – at no cost to the traveler. The name was derived from B&B, Bed & Breakfast. However, instead of serving breakfast we plant a tree. Hence B'n'Tree – Bed & Tree. Click A Tree then came from our users, who pointed out: Wow, B'n'Tree is that simple, I can literally click a real tree. The name stuck immediately: Click A Tree. Because you can plant a real tree simply by clicking your mouse. Sustainability won't get any simpler than that…
Thanks to Chris Kaiser, Click A Tree!
---
#18- From a concept shared in a story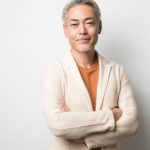 In 2010, I was told to read a short story called "The Veldt" written in 1950 by Ray Bradbury. The story focuses on children who are addicted to the virtual world. Their parents, who introduced the kids to this virtual experience, were then killed by a virtual beast. After digesting this information, I realized that this concept shared in the story was now our reality. When I founded VELDT, my mission was to set a different and positive ending to the story "The Veldt," and solve the extensive problems caused by wrong use of internet and technology.
Thanks to Jin Nonongami, VELDT, Inc.!
---
#19-My wife came up with it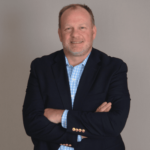 My wife actually came up with my business name. It was simple and described exactly what we do. It also had the benefit, that she was unaware of, of being perfect for online search, especially in those days. It still shows up fairly highly in Google search rankings for people in my town searching for what we do.
Thanks to Michael Garry, Yardley Wealth Management, LLC!
---
#20- Changed the name from CityStasher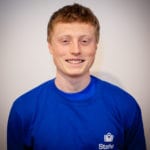 Coming up with a name is hard – there's no getting away from that fact. You need to find something that resonates with what you do, is memorable, is not too long, has an available URL and isn't already trademarked! That's a tall order. We used to be called CityStasher (a name which took inspiration from CityMapper), but we wanted something that wasn't such a tongue twister.. Luckily, after a year in business we'd made enough money to afford Stasher dot com. Since we're a storage company, the name Stasher ticks all those 5 boxes.
Thanks to Jacob Wedderburn-Day, Stasher!
---
#21- Took SEO into consideration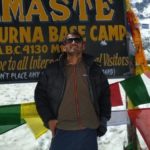 The name consists of 3 most popular keywords that are searched in Google and other search engines as well. Nowadays Google doesn't rank the website keyword-rich domain but other search engines such as Bing, Yahoo, Duckduckgo and Yandex till giving preference with keywords rich domain for search query results. Here in Nepal, we have 8 tallest peaks among the 14 in the world. Most of the adventure lovers while visit in Nepal, want to reach Base Camp of that 8 tallest peaks. Besides that, here in Nepal, we have numerous peaks which are above 6000m tall. Most of the travelers want to reach Base Camp of the Himalayas in Nepal. So I registered the Base Camp Hike Pvt Ltd under the business law of Nepal to sell adventure activities in Nepal's Himalayas.
Thanks to Jayaram Thapaliya, Base Camp Hike!
---
#22- Based on what my first client was doing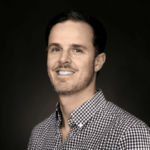 I run an 8-year-old digital consulting firm that employs 17 staff. I started the company while working at my last job in telecoms. The client was a Konica Minolta dealer selling copiers, and I was providing lead generation services to his business. At the time I didn't even know how to raise an invoice. So when my first client asked me to send an invoice I was forced to figure that out. After a quick download of an Excel invoice template, I noticed I needed to put a company name on the invoice. Go figure! I came up with 'Markets Online' because my single client was marketing his copiers online. Not very original. The thought process wasn't more complicated than that! About five years into the business, all our clients were calling us the abbreviated 'M' 'O' said 'Moe'. We decided that MO was better than the more complicated Markets Online, and rebranded to MO Agency and haven't looked back since. I wouldn't put too much weight on the company name. There are more important things to get done when starting a business. Just start trading, and everything will fall into place from there.
Thanks to Luke Marthinusen, MO Agency!
---
#23- Regretting a choice of brand name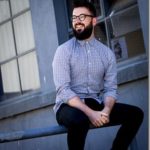 Back in 2008, including your target SEO keyphrase within your domain name or business name was all the rage! It would help you get a leg up against your competitors and a quick start in an online market. As such, I decided to name my start-up Backpacker Job Board. The project is an online market place for working holidaymakers – or a job board for backpackers. Fast-forward to today and I regret not choosing to name the business around a more flexible brand which can evolve organically with the market into new areas. The original decision has created constraints to how the business can grow.
Thanks to Matt Heyes, Backpacker Job Board!
---
#24- Something short, sharp and snappy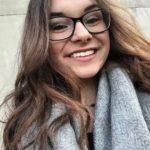 I had previously run another online business, the name of which included what I thought was a clever play on words. This was based on a well known saying that related to the type of services being provided by the business. Unfortunately, people often messed up the name by thinking it was actually just the original saying on which it was based. The name was also quite long, which caused all sorts of problems with misspellings when people tried to visit the website. This meant that when I was starting my current personal finance website, LogicalDollar, I knew it had to be something short, sharp and snappy – while, ideally, also reflecting the kind of information I wanted to provide. I'm fairly pragmatic in general, so the word logical was an immediate winner. And the rest, given that we provide financial advice, was pretty self-explanatory – and, as an added bonus, easy to spell!
Thanks to Anna Barker, LogicalDollar!
---
#25- Name to signify creating that spark of interest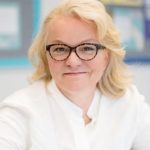 When I was thinking about a name I wanted something that wouldn't constrain our future growth too much.  And I wanted something that people would remember.  One of the reasons I started my business was that I was disappointed by the educational ethos of memorising and regurgitating content that I saw in my kids schools.  I wanted kids to be excited, motivated, creative.  There's a quote that I love, attributed to Yeats:  Education is not the filling of a pail but the lighting of a fire.  So I chose Fire Tech to signify creating that spark of interest, that turns into a fire of curiosity and of life-long interest in learning.
Thanks to Jill Hodges, Fire Tech!
---
#26- Considered a few things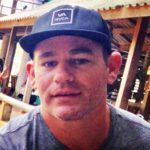 The main thing I wanted from my business name was I wanted a catchy, quick word that was easy to remember. I also wanted to convey an aspect of my business and what it offered, which in my case is information and assistance when it comes to personal finance. I ended up going with the name Crediful, because it was catchy and quick, and it related to personal finance from the word 'credit'. Also, with the name ending with -ful, it conveys an image of having anything and everything you need, which is perfect because I designed my business around the idea of being a one-stop shop for any and all personal finance needs.
Thanks to Chane Steiner, Crediful!
---
#27- Where my business was based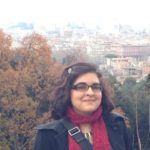 When I started my accounting practice in 2008, I chose the name Montreal Financial simply because my business was based in Montreal and financial broadly covered the services I was providing (it also had a nice ring to it) At the time I did not have any knowledge of SEO or ranking for search in google. Since I didn't have much to do during the first few months of starting my business, I wrote articles about small business and tax that would appeal to potential customers. To my surprise, I started to rank fairly rapidly for many of the search terms relating to Montreal accountant, tax, small business etc. to the point where I climbed to the first three positions for many of my key search terms. This allowed me to outrank my competition, many of whom were accounting firms that were significantly larger and more prominent. My name inadvertently turned out to be a great choice for local search relating to my niche.
Thanks to Ronika Khanna, Montreal Financial!
---
#28- It's both literal and metaphorical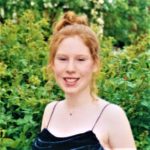 I live in a lake house and, since becoming self-employed, I'm able to spend every day by the lake. But it's more than a physical location — it's a feeling. The lake is my happy place, a place of inner peace and hopeful contemplation. It's where I center myself and plot my next move. And, as a coach to aspiring freelancers, it's my goal to help the newly self-employed spend more time in their happy place. Then, they too will spend every day by the lake.
Thanks to Laura Gariepy, Every Day by the Lake, LLC!
---
How did you come up with your business name? Tell us in the comments below. Don't forget to join our #IamCEO Community