Every leading position in business requires a demonstration of diverse skills and leadership styles.
Working environments differ thus requires the leader to master the best style that works in that business. For instance, an authoritative style may not suit a business in its initial stages of development.
Here's how entrepreneurs and business owners lead their teams;
#1- Leading from the front
I like to lead by example. I lead from the front by taking action, demonstrating what needs to be done, and keeping my team organized to make sure we're all on the same page and contributing equally. One of the main focuses when I lead a team is communication, I lead by facilitating open communication and trying to bring out the best in every team member. Understand how they feel, and how can I help them to make them feel good and satisfied with their job. Lastly, I like to delegate and find the strengths of other team members. I try to give each person a chance to do what they're best at and create a team effort that delivers a result that's greater than the sum of its parts. Leading a team can be challenging, but knowing that your team is giving results and the communication is going fluently, and the work environment is pleasant, makes all efforts paid off.
Thanks to Lauren Mendoza, Swipecast!
---
#2- Reflection of my personality
My leadership style is a direct reflection of my personality: driven, competitive and compassionate. I have high expectations of myself and my team. I don't aim to achieve our company goals; I aim to crush them. I don't want anyone to have to guess what I am thinking or what I expect. Although I am opinionated about all aspects of my business, I express those opinions with respect, gratitude, and decisiveness. I started my business like most entrepreneurs I know – with $5,000 and a guest room for an office. For the last three years, we have made the Inc.5000 list of Fastest-Growing Private Companies in America, and this year ranked in the Inc.5000 Best Workplaces. One of the many blessings of success is the opportunity to ponder my leadership style. When my revenues grew, I began to hire people with one clear criterion: only hire people I want to go on vacation with. That way I will always be surrounded in my business by people I love. So far, it's working!
Thanks to Toni Jacaruso, Jacaruso Enterprises, Inc.!
---
#3- Feedback-oriented
I am a leader who relies on feedback from my team. I listen to what everyone has to say and encourage new ideas and thoughts in order to create new processes within the company. We are a team and committed to helping one another out. It's 'we,' not 'I.
Thanks to Deborah Sweeney, MyCorporation.com!
---
#4- What would Batman do?
That's how I approach managing my team. Number one, he'd know how to get the best out of his team – whether that's riling them up, challenging them with a barely-fleshed-out idea, or complimenting them on the work they're doing. Two, Batman always prepares for the worst. He knows his competition as well as his compatriots, and he prepares his team for every possible scenario. Even better, he thinks: 'How would I defeat me?' and he prepares for that, too. When I'm managing our sales and marketing strategy, I'm making sure I'm looking at it from our competitor's perspective. 'How would I out-maneuver our SEM keywords? Social media presence? Sales pitch?' While Batman nor myself may be the most powerful or talented members of our team, there's a reason they put the world's greatest detective in charge.
Thanks to Dan Moyer, RA Fischer Co.!
---
#5- Empathetic
For many organizational leaders, out of sight can mean out of mind. An employee who is not visible can lose motivation, which can adversely impact customer interactions. I have found that empathy works best when motivating both my employees and customers. I acknowledge that we are all going through an era that is different and challenging. I try to exude hope, confidence and reassurance that everything is going to be okay and that we are all going to get through this. I stress that it is important to focus on one day at a time. And I make sure we are patching together the connective tissues to allow us to feel like we are making marked progress towards a hopeful destination.
Thanks to Matt Carter, Aryaka!
---
#6- Mother teaching her kids
I'm the type of leader who is very friendly and amiable to their employees. In fact, my relationship with my employees looks more like friends at a party rather than a boss and her subordinate.  Now I may be friendly and love to crack jokes with them at work but they know when I get serious. If my employees go too far with fooling around or are slacking off, then all I need to do is to give them the "Stop It" look. That's all I need to keep them in line. This leadership style works well in creating autonomous and self-dependent teams. I let my managers do their jobs without much interference. I only guide and help them when things get tough which helps make them more competent in making their own decisions. So you can say that my leadership style is like a mother teaching their kids how to do their homework better. Ironically, parenting is what my business is all about.
Thanks to Nancy Baker, ChildMode!
---
#7- Authentic and persuasive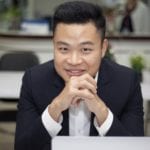 It takes me a few weeks, or months this one time, to be able to build confidence in my team members. Once I pass that hurdle, I just ensure the right people are in the right spots and help unleash them by removing roadblocks and getting the appropriate support while fostering open communication to provide constructive feedback both ways. I also believe, a lot, in ensuring my team has other mentors from fields they might find interesting or would want to improve in.
Thanks to Kenny Trinh, Netbooknews!
---
#8- Transformational
I do have a theory of multidimensional leadership style where we apply different leadership style unconsciously in different situations. I'd refer to my self as a transformational leader which is the conidiation of coaching and visionary leadership style. The difference between coaching and transformational leadership is that transformational is less about mentoring the individual and more about promoting the growth of an entire organization or smaller teams within the company.
Thanks to Ali Payani, LookinLA!
---
#9- Empowering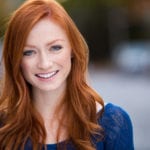 At Sofar, a global live music company, my team works remotely all around the world. With a distributed team, it's important to make sure everyone is connected to our greater goals and understands how they fit in. As a leader, I make sure to have regular check-ins with each team member where we dedicate time to deeper conversations about how their day to day work directly contributes to our mission. My leadership style aims to ensure that everyone has the tools to work towards the same goals, even if they are doing it miles apart.
Thanks to Sophie Everhard, Sofar Sounds!
---
#10- Humanizing
I am the kind of leader that always aims for the best, but doesn't forget that we're all just humans and that my employees get tired, make mistakes, and get discouraged from time to time too. I understand that we are not robots who can work tirelessly all day or work without making any mistakes. So I treat my employees and staff just as how a human being should be treated – with respect and understanding, without losing my authority.
Thanks to Lewis Keegan, SkillScouter.com!
---
#11- Praise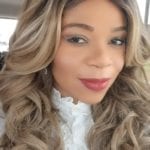 I believe in giving the feeling of accomplishment and praise to people you lead. I have found that people, including myself, respond better to the little hope that you did something right and it is noticed. Anything that needs to be corrected after that praise, gets accepted really well and with enthusiasm.
Thanks to Dr. Ndidi Ihim, Avim Credit Solutions!
---
#12- Mix of pragmatism and idealism
I do make decisions based on what is practical, but I am also very ambitious. I guess it is the reason why it bodes well with younger employees, who share many of my ideologies. I am also very flexible in terms of output. I don't put too much emphasis on time spent, which is why I don't pay by the hour. I instead pay them a monthly salary based on how they've performed through the KPIs I give.
Thanks to Jack Wang, Amazing Beauty Hair!
---
#13- Professional yet laughter-filled
For someone that likes getting work done in a strategic way and utilises dedicated processes for tasks, I think it's important to balance this with being able to step back sometimes and give others a chance to input on a process. I have led various teams in the past, from sports to enterprise, and I have always found success when maintaining a professional demeanor, whilst still having a laugh every now and then. People follow leadership and showing them that they aren't inferior definitely helps to achieve desired
results.
Thanks to Itamar Blauer
---
#14- Supportive
As a leader, I believe in giving my team a chance to take up new challenges and supporting them throughout their course of learning. I always make a statement while interacting with the team when you step into something new, you either win or you end up learning and both are eventually good for our growth. This supports their confident approach and willingness to learn.
Thanks to Shiv Gupta, Incrementors Web Solutions!
---
#15- Constantly adapting
Various scenarios require different approaches. As such, I do not have a one-size-fits-all leadership style for a multitude of problems my business faces. Instead, I study the situation momentarily and have a rational discussion in my head. The debate typically involves which leadership style I should use to lead my team and solve the problem. With this practice, I solved numerous problems with minimal glitches, delays, or bad-blood. In return, I could solve problems in the most efficient way without compromising my relationship with my team.
Thanks to Jeremy Owens, Seriously Smoked!
---
How would you describe your leadership style? Tell us in the comments below. Don't forget to join our #IamCEO Community.