Understanding what industry stands a chance to succeed in future is helpful in making investment decisions. No one wants their hard work to do go down in the name of a shoddy investment. Technology has proved to have a great driver of the rise of 'future industries' and those that were previously seen to be tech-proof.
Here's the list of industries with the most optimist future as suggested by entrepreneurs.
#1- Sustainability
The sustainability industry is one that is set to keep growing, creating opportunities for entrepreneurs and workers alike. Accelerating environmental problems and the urgent need to find solutions will spur innovation and investment in diverse sectors from manufacturing, consumer products, energy production, medicine, agriculture, and consulting. Smart entrepreneurs who can offer sustainable solutions in any of these sectors (and many others) will certainly have a leg up.
Thanks to Connie Heintz, DIYoffer!
---
#2-Technology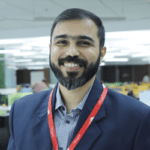 The upcoming decade 2020-2030 is going to be the decade of the Technology Industry, some experts coined the TECHADE. Smart or Self Driving Cars, IoT Devices, Smart Homes, Medical chip implants, Bots, and Robots to assist you; in short, everything will be connected to the internet and cloud. For example, it is estimated that a $15 Trillion market opportunity will rapidly unfold in the coming decade for Artificial Intelligence alone. Trends that could spur investments in Technology. Country with bright tech and digital talents is going to have an edge this decade. 1. An increasing number of urban dwellers around the world, bringing billions to the fold of Middle Class, to meet their demands and needs companies have to innovate products and services, and technologies like AI, ML, IoT, Big Data etc play a crucial role here. 2. Roll out of 5G will support the advanced tech solution that now requires massive data bandwidth 3. Governments around the world are adopting Digital Infrastructure for growth. 4. Agriculture, the sector which employs the most number of people in the world will be driven by Analytics, IoT, and Cloud Computing, a farmer can expect better yields and prices. 5. Machine-2-Machine communication will gain momentum generating zettabytes of data.
Thanks to Deepu Prakash, Fingent!
---
#3- Self-publishing
Technological advances have brought both the proliferation of eBooks and an increase in quality with print-on-demand books. The current landscape of self-publishing is already bringing forward a new frontier of innovation and groundbreaking formats, including "cinema books" or "c-Books" that quite literally merge books and film. Future technological advances will only bring more creativity and ingenuity into the world of publishing and it will be coming from self-published authors. No longer will authors have to spend tens of thousands of dollars to have a book professionally edited, designed, formatted, an distributed to a global audience and no longer will authors be forced to take on the risk of purchasing and warehousing thousands of copies that may ultimately go unsold in order to ensure a high-quality book and a low unit cost.
Thanks to Rob Price, Gatekeeper Press!
---
#4- Network Marketing
Businesses always run on facts and not on intuition. So if we are going to say one industry has a good future, it must have survived a setback. Every industry is facing a big setback now more than ever. Thus, it is suitable to put faith in industries that have overcome this pandemic. One such industry is the Network Marketing, which entirely depends on customer acquisition. Bringing more customers is the key to success. The tech revolution has brought the industry a long way from selling door-to-door to selling online. Even in the current scenario, network marketing is booming with the help of their technological advancements. All aspects of this industry can be done online and thus it is a good option for working from home. Network marketing is helping people who are open and looking for a job to gain a residual income.
Thanks to Noufal Bava, Epixel MLM Software!
---
#5- Software, app, and web development
Software, app, and web development are two industries that have continued to grow in the first half of 2020, and I see both having a very bright future moving forward. The gradual shift to more virtual interactions has accelerated because of the pandemic. Already many companies are announcing plans for permanent work-from-home shifts. Customer-facing businesses are also looking for remote avenues for reaching customers. Any industry that plays into that shift will be well-positioned over the next few years.
Thanks to Darrell Rosenstein, The Rosenstein Group!
---
#6- Sensors. Sensors. Sensors
The future is the Internet of Things (IoT). Before Coronavirus, we were inching towards our world being increasingly connected. We were getting used to smart homes with smart appliances, smart hubs with connected smart lights, speakers and sensors. Sensors helping us to monitor the temperature of our home, make sure our water heaters are working, and our internet is online. And, if our home is too hot, our basement is flooding, or our modem isn't getting a signal, we get an instant notification on our smart phones! These trends are going to accelerate massively as we're forced to be home more and want our lives to be simplified and automated where possible. More and more, we want technology to handle the mundane logistics, so we're freed up to enjoy the time with family, summer barbeques and all the silver linings that come with a once-in-a-lifetime pandemic.
Thanks to Jonathan Slain, Rock the Recession!
---
#7- Healthtech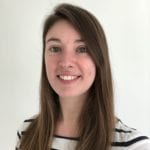 In a post-pandemic world, the healthtech industry is going to be central to governments, business, and society. We have all experienced impact from COVID-19, and it was the heroic efforts of healthcare professionals that cared for us all in these moments. I predict more entrepreneurs will aim to create technologies, whether hardware or software, that will aid them in caring for patients in the future. We'll never cease to need healthcare systems, and governments are likely to invest in entrepreneurs to ensure advancements and innovations are made within their borders, making it easier to procure them. I imagine that the healthcare and social care industries will have the most optimistic future during the approaching recession, and perhaps further than that.
Thanks to Emily Perkins, Epro!
---
#8- SaaS
The SaaS industry has a pretty good outcome for the future. Much of the world is getting used to doing their daily tasks through apps and if you can find a problem to solve, you can develop your MVP of a SaaS product in as little as a few months. This is not to say that it's an easy industry to achieve success, but it's one with lots of opportunities for growth. You can run a SaaS business from pretty much anywhere in the world and you can hire remotely, which is a benefit that many other industries don't have.
Thanks to Adam Hempenstall, Better Proposals!
---
#9- Psychedelic healthcare industry
I'm most optimistic about the emerging psychedelic healthcare industry, where companies are using drugs like psilocybin, LSD, DMT, ibogaine, and ketamine to treat some of the most challenging addiction conditions and mental health disorders including depression, anxiety, PTSD, OCD, and ADHD. The last 12 months have been incredibly positive for the industry with psilocybin joining MDMA as the second psychedelic drug to receive breakthrough therapy designation by the FDA, investor capital approaching the half-billion dollar mark across psychedelic startups, multiple successful public listings, and two of the early companies, ATAI Life Sciences and COMPASS Pathways, both quickly approaching unicorn status. The research around these substances is incredibly encouraging and suggests that many of the traditional approaches we currently have for treating mental health and addiction could be completely replaced by psychedelic interventions and I am completely confident this the direction in which we are headed.
Thanks to Michael Hoyos, The Conscious Fund!
---
#10- E-commerce and online shopping
In the age of the internet, many people are doing more of their shopping and purchasing online. With online retail giants such as Amazon dominating the industry, and many brick and mortar retail stores moving online, it's clear that the future of retail and shopping exists in the digital world. More and more businesses are popping up that sell products exclusively online, and these same businesses are reaping the rewards of a booming e-commerce industry, with customers that have never been more comfortable with buying over the internet. Expect more businesses to be moving towards e-commerce, as well as sales and marketing experts focusing their skillset completely online, as well.
Thanks to David McHugh, Crediful!
---
#11- Building
It moves slower and isn't as sexy as a lot of other industries, but we've seen some really interesting advances in materials in the last few years. And with increased remote work options due to COVID, people are at home and wanting to spend time making their spaces as nice as they can. Hardware and home improvement retailers are going great guns right now and though it will slow down as people go back to work, I think we're going to see a permanent uptick.
Thanks to Zach Reece, Colony Roofers, LLC!
---
#12- Automation, AI and Robots
After the Agricultural Revolution circa 10,000 BCE, and the Industrial Revolution just 2 centuries ago, the 3rd major revolution in Human History will be smart machines. This is starting in the form of routine automation with machines using us as data points for learning and will continue through both AI agents and physical robots effectively replacing us for most jobs. Fear of diseases, like COVID-19, will only speed up the progress and we will be possibly confined to the walled gardens of our houses, replace by machine surrogates. High-tech will therefore be the industry, maybe the only, with a bright yet challenging future.
Thanks to Pedro Henriques, BRIDGE IN!
---
#13- Mental health
Mental health apps don't have broad penetration or use yet (at least according to one study, but mental health is more than just apps that are specifically designed with it in mind. Part of the reason my business partner and I started Solitaired is because we think card games and other mind-sharpening leisure activities are an underutilized tool for mental health. People care more about their mental health and are more aware of it than they used to be. Companies that fill that niche will discover a market bigger than they might expect.
Thanks to Darshan Somashekar, Solitaired App!
---
#14- Automating DNA sequencing
Before starting my own company, I spent 5 years working at the University of Pennsylvania working amongst some of the best minds. Most of the research that we worked on included an aspect of simplification and automation. Starting from automation of emails, I have personally worked on projects to automate chat-bots, creating smart home technologies, automating DNA sequencing, etc. This trend in simplifying lives through automation has its roots in most of the FMCG businesses. We experienced a world where detergents and soaps were sold to simplify the lives of women across the globe. This soon transcended into vacuum bots and dishwashers. The next wave of simplification is going to come from automation at home. Automation of cooking, waste management, pet hygiene, etc. are some examples. When I first started developing the world's first automatic curry and rice maker, I wasn't sure of its acceptance. However, we have been receiving excellent reactions to our product and that has made us extremely optimistic about the future of the automation industry!
Thanks to Goutham Gandhi, Riku, Futuristic Labs!
---
#15- Taxes and financial solutions
In the upcoming times, individuals will need even more extensive assistance with taxes and other financial solutions. With new tax deadlines, the possibility of other extensions and changes in overall guidelines, some filers may feel overwhelmed, confused and unsure on how to proceed.  Any industry offering assistance in clarifying changes to any federal due dates, filings or ways to become compliant will be extremely valuable to
consumers.
Thanks to CarrieMcKeegan, MBA, Greenback Expat Tax Services!
---
#16- Enjoying nature and the outdoors
Time will tell how long the lockdown phases ultimately lasts, whether there will be another surge in cases, and what the world will look like after but I think it is safe to say that there will be a global recession, the elderly and people with chronic health issues will be out of circulation until there is a vaccine, the cruise business will be challenged, travel/tourism will be slow to come back, restaurants will be doing more take out than dine in, concerts and conferences will be virtual events for a while, air travel will be cut back significantly, more non essential work will be done virtually, home entertainment surpasses box office and theme parks, sports will be played in empty arenas for a while too. However enjoying nature and the outdoors will skyrocket and I am very optimistic about several areas of the economy that had previously been done in brick and mortar environments and will now be forever and dramatically changed post-Covid including online education, e-commerce and healthcare/telehealth.
Thanks to Paige Arnof-Fenn, Mavens & Moguls!
---
#17- Ecommerce crafters and affiliate marketing
If you love to craft or have an amazing skill in the DIY department, then setting up a physical store may not be the best option these days. Rental space, insurance, overhead, all these things play a major part in the cost to run a small business. But if you operate out of your home and set up an online store, those costs just became a lot less, putting more profits in your pocket. Websites that offer quality information and buying guides on popular products are rapidly rising. With affiliate marketing, the big business gets sites selling their products online while those sites make a small commission. It is the new wave of commission-based sales, and it's definitely the future.
Thanks to Nicole Garcia, Most Craft!
---
#18- The creatives industry
Those that are in a creative field are bound to be the most successful. A lot of others are at risk of their jobs becoming obsolete, being taken over by machines, but creativity cannot be replicated. This can be anything from freelance art to designing products to be built by machines. There are still some businesses that can run alongside machines, like restaurants. It is possible for food to be made automatically, but a lot of people do not to trust processed food and would much rather eat where they know that a human has put care and effort specifically into their order.
Thanks to Ethan Taub, Debtry!
---
#19- Fintech Industry
The Fintech industry is definitely the one with the brightest future and has great potential to grow. With digital payments actively gaining popularity, Fintech has many unexplored areas to venture into. A lot of new digital wallets are not only restricted to B2C transactions. In fact, some are about digitizing the employee benefits  space, an area that had not seen action in the past few years. For example, Zeta is gathering steam in this area. In the future, financial services will be more comfortable, more efficient, and less expensive, and I believe this industry will have the most optimistic future.
Thanks to CJ Xia, Boster Biological Technology!
---
#20- Medical Robotics
Machines could replace Doctors, Nurses, Phlebotomists, and a huge number of others. The Doctor can't see everything and cannot give brisk examinations of changes on any spot rapidly. What about a machine with a high megapixel camera that turns around? The computer can examine the skin for things that need a closer assessment. The skin can be analyzed in-depth, never seen before. Skin Cancer could be tracked much earlier and can be treated easily. Even better, most visits to the dermatologist could reduce as this could be a piece of our normal examination. What about a programmed Phlebotomy machine to draw blood. If you have thin veins, a machine guided by infrared, sonar, whatever, could SEE the vein before it begins with the needle with a 100% hit rate. One approach to diminish healthcare expenses would be to increase the supply of health care.
Thanks to Naheed Mir, Rugknots!
---
What industry has the most optimist future? Tell us in the comments below. Don't forget to join our #IamCEO Community.