Each business has a story. No matter if the business is a Goliath like Wal-Mart, or a local business owned by a couple or family, the business has roots in an idea. For each business owner, the story of their journey can range from monetary needs or the passion for a unique project. Each story is different though the reasons may be the same. No matter the tale, the background behind each and every business is what fuels each and brand.
We asked some entrepreneurs and business owners, why they started their businesses:
#1- Replicate what I was doing for others
I worked for several IT consulting companies. At every one of them I was the person who wrote the proposals, did the technical interviewed on candidates, went on sales calls with the Account Managers to make them look good and got put on troubled projects to help right the ship. I made a lot of money for a lot of people. I thought it was time to make it for myself.
Thanks to David Moise, Decide Consulting!
---
#2- We had a problem and didn't have a solution
We needed to grow our cookie business and did not have a commercial kitchen to produce in. We didn't know how to get licensed. We did not know how to sell to stores and grocery stores. We did not know how to price and package the product. We did not know how to get capital. We DID have a great product, though. And we realized that our problem was not a unique problem. We saw that many food entrepreneurs had these same problems. So we set out to solve them and help grow successful food businesses in DC. We built a commercial kitchen that we shared with other companies. On top of that, we built solutions, training, programs, and routes to market by solving each problem we faced and our fellow food entrepreneurs faced. We kept doing that until we grew into what we are now. We have worked with over 700 food companies. Many of which have opened stores or sold their product around the country. We currently operate a large 17,000 square foot facility, 5 stores to sell products in, and a distribution business to sell the product to retailers. In addition, we run an accelerator program to help businesses scale and grow nationally.
Thanks to Cullen Gilchrist, Union Kitchen!
---
#3- Secure my sense of purpose
When I medically retired from the police department I felt my world just crumbled because I loved my job/career and I was on the way to promotion; most people become cops to help others so I was so depressed because I felt I didn't have a sense of purpose any longer. I wasn't sure what else I could do to help others and find fulfillment in my work as I did as a police officer. We identify ourselves with our work and being a police officer for 18 years, that was my home and comfort space. I transitioned into the civilian world and started a new job; however, after a few months I began to dread going to work and was miserable because I felt no purpose and was not passionate about that work. So I decided to make a leap of faith, use my life coaching certificate and hone my coaching skills. I used my experience gained while hiring, creating job descriptions, interviewing, and being part of several promotional processes to start a coaching business which I absolutely love. It gives me the opportunity to help others and be part of someone else's success! I subsequently became a Certified Professional Career Coach and enhanced my skills with other training and certifications. I never regret leaving the 9-5 world and beginning my own journey!
Thanks to Mirela Borsan, Inspirational Leadership Coaching, LLC!
---
#4- Saw a gap in my industry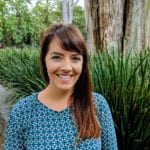 I started my business because I saw a gap in the meal planning industry for a whole foods plant-based meal planner that was customizable. One size does not fit all when it comes to meal plans and as more and more people are turning to a plant-based diet to improve their health, there needed to be something that could adjust to each person's needs. It was a combination of wanting to help people to feel their best and knowing that there was a need for this tool to help them get there that sparked a fire in me to start my business.
Thanks to Rachel Lessenden, Health My Lifestyle!
---
#5- Three reasons
Firstly, I have always been a rule-breaking rebel who despises being told what to do, being micromanaged or being held back despite my experience and skills, which happened to me alot when working for someone (both corporate and freelance). My second reason is that I was working a day job in event marketing while pursuing a career in entertainment, so when covid lockdown hit, all my income streams disappeared in the same week. This encouraged me to no longer rely on outside sources for my financial stability. Lastly, I feel that traditional jobs are too restricting and that you can get stuck in earning a mediocre amount year after year. The lifestyle I dream of can't cut it on $40,000 a year. However with your own business, there is no cap to how much you can earn and additionally working towards a higher financial ceiling is far more exciting and fun!
Thanks to Julie Ann Dokowicz, Girl In Heels Travels!
---
#6- Being a restaurant owner and seeing generational changes
I myself being a restaurant owner saw a generational change in the way people were planning and purchasing their meals. Meal planning is a skill, one that is probably most seriously honed when children come along, so there was this huge market out there of 20's and 30's childless singles/couples who were attracted to the notion of outsourcing their meals. This generation is also very food and nutritionally savvy, so any offer had to tick boxes in terms of food style and nutrition. For too long we saw people turn to healthy aged packed meals because they were convenient. So we decided to start a meal delivery service with a few key differences. Our meals are made with locally sourced ingredients, they are handcrafted by real-life chefs in Melbourne and they are made with whole foods which are GOOD for you.
Thanks to Michelle Sievwright, Chefgood!
---
#7- Save people money
We created USA Rx to market a free product to save people money on their medication. This is one of the most critical items that people need in their life. You'd think this would be the easiest marketing job ever, but trust me it is not. There are many hurdles to jump through to get a customer to use our coupons for their prescriptions. But once they finally have enough trust in us, and use it the first time and save significant money (all for free), then they are hooked and we have a customer for life. We are very much looking forward to getting our savings to $100+ million in the next couple of years. That will be a milestone in marketing to remember.
Thanks to Chris Riley, USA Rx!
---
#8- I owed it to myself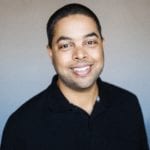 After ten years climbing the corporate ladder one cubicle at a time, the days became predictable, slow, and a grind to get through. I knew I wanted something more. So, I jumped ship. Another five years bouncing between startups and I still felt like I was just coasting. I needed a bigger challenge. Taking the plunge into the entrepreneurship deep end was the answer. I didn't want to look back at my life and feel like I wasted chunks
of it playing it safe. Win, lose, or draw, at least I can say I tried. About a year strapped to this rollercoaster and I managed to have my best month yet. Best of all, I don't have any regrets!
Thanks to Coleman Dash, Rudemuzik!
---
#9- Desire to go global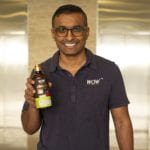 I wanted to be the first Indian beauty/wellness brand to go truly global. India has been known for 1000's of years for health and beauty routines/ideas like Ayurveda/Yoga, which have derived inspiration from Nature. I felt that we should be the brand to share this wealth of knowledge from India to the world.
Thanks to Ashwin Sokke, WOW Skin Science!
---
#10- Make more of my legacy and control my future
My dad was one of the inventors of the 2-D Hologram. I saw him take a traditional paper business and turn it into a patented Holography company. They did Pokemon cards, Sports cards, Movie boxes, wrapping paper, the list goes on. He eventually sold that company before he passed away from cancer at 34 years old. That inspired me my entire life to make more of my legacy and control my own future. The best way to do that was through entrepreneurship. I started near the end of college with almost no money, and kept reinvesting profits that I made into learning, testing, and growing new projects. Now, we have a well-calculated formula for launching businesses that are 100% bootstrapped with a very small amount of initial capital.
Thanks to Brandon Monaghan, Miracle Brand!
---
#11- After being laid off from my corporate job
I went from a 9-5 to working different gig economy apps every day. While applying for new jobs, I realized that part of me did not want to go back to a 9-5. While the gig economy didn't feel like it promised a future, it gave me the flexibility of schedule to start pursuing entrepreneurship. I noticed that the gig economy itself had a lot of room to grow. So I started a gig economy job site, with a focus on transparency of pay estimates and user reviews. We are now in over 300 US cities and we are beginning to expand to Canada. We get about 40,000 monthly visitors searching for jobs. It's just the beginning, we'll be releasing our app to provide powerful data driven insights to independent contractors in the next couple of weeks.
Thanks to Jonathan Whitney, GigSharks!
---
#12- Add the positive experience of social responsibility
My partners and I founded Reel Paper with the goal of adding the positive experience of social responsibility to the simple e-comm purchase of a household staple: toilet paper. The approach is simple: each roll of Reel that is purchased helps fund access to clean toilets for those in need. I grew up in Nigeria, and have seen up close the health and safety concerns posed by communities lacking clean toilets and running water. At some point in my life and career, I knew I wanted to address the pressing social and health issues this presents. And in 2019, after some early success marketing direct-to-consumer brands, I decided to do something about the toilet shortage crisis. I co-founded reel paper, which produces bamboo toilet tissue emphasizing environmental and social responsibility. Reel is part of an emerging movement of socially responsible brands redefining
under-innovated categories of household staples, and we're very proud of that.
Thanks to Derin Oyekan, Reel Paper!
---
#13- Provide general information
Throughout my career as a beauty editor, I noticed there was a gap in the marketplace for quality spa content. There were numerous trade publications that were geared towards companies and spa owners, but there wasn't much out there for consumers who wanted general information about spas they could visit. Another editor and I got together, and utilizing our industry connections and background in publishing, launched our own digital publication. We've built a comprehensive digital platform that organizes spas by location and features detailed spa profiles, which we have put together as a result of research and countless interviews with spa directors and owners around the world. Our goal is to demystify spas, make them more accessible, and encourage everyone to practice self-care.
Thanks to Kamala Kirk, Spa & Beauty Today!
---
#14- To support animal rescues and shelters
Millions of adoptable animals are euthanized across the country each year. Shelters and rescues aim to reduce those numbers but need financial support in order to be able to do so. I found myself thinking, What better way to help animals who need homes than to utilize funds spent on animals who already have homes? This question led to the launch of Sitting for a Cause.
Thanks to Ashley Jacobs, Sitting for a Cause!
---
#15- Out of personal frustration
I graduated college during the 2008 financial crisis and took a career 'gap year' to head to South Korea and teach English.  While looking for information and jobs, I was met with terrible websites that were either broken, outdated, or unresponsive.  When I returned from Korea, I dedicated my spare time to building something better and since then it's grown from a blog designed to help new teachers navigate the process of teaching abroad to a full-blown recruiting service that helps place candidates in vetted jobs.
Thanks to Quincy Smith, ESL Authority!
---
#16- To fire myself
I started my business because I felt it was time to fire myself to create an environment of learning, training and celebration of people. I had given all I could and it wasn't enough. As a sales professional, I thought it was time to sell myself and fill the gaps of preparing college students for the workforce by educating them and their support teams on opportunities as a sales professional.
Thanks to Anika Jackson
---
#17- Wanted to be free
I started my own practice, City Facial Plastics, because I wanted to be free of the corporate machine that is modern medicine and healthcare in the United States. The doctor-patient relationship has been eroded as more attention is paid to record-keeping and documentation than to patient care. In my practice, I can better control the patient experience and provide personalized care. I spend as much time as necessary with all patients without the pressure of meeting a quota. As a facial plastic surgeon, I have tailored my practice to include niche, super-specialized procedures that I might not have otherwise been able to do, such as a lip lift surgery and eyebrow transplantation.
Thanks to Dr. Gary Linkov, City Facial Plastics!
---
#18- Spread awareness
I started my busines because I wanted to help spread awarenes to people. I wanted people to be able to unleash their inner potential, and to improve the talents and skills they currently have. I believe that there is room for growth in each and everyone of us. All we need to do is nurture it and push ourselves to bring out our best.
Thanks to Lewis Keegan, SkillScouter.com!
---
#19- Save time and energy
Having come to the United States of America to learn robotics and automation, I was just another Indian living abroad. Post my Master's, I took up a tech job and joined many others in living the American work life. The 5 years that I spent working in the US were majorly governed by 2 things: Work and Cooking. While I enjoyed cooking, doing it on a daily basis and that too the same kind of dishes seemed like a waste of time and energy to me. I found myself making the same curries on repeat throughout the week. Soon I was struggling at the thought of cooking every day after a long day at work. The redundancy of the day-to-day cooking process got me thinking of a way to automate the entire process. Consequently, in 2017, Riku was born. I decided to create a robot that could consistently cook delicious meals for anyone, effortlessly! The founding team and I have gone back and forth on many designs for Riku and I am quite happy with where we have landed. Riku is now ready to launch in the US, UK, Singapore, Australia, and Europe!
Thanks to Goutham Gandhi, Futuristic Labs!
---
#20- Add value to the global human community
If we believe that we all as different people can achieve different things, it means all of us have different approaches towards life. So my idea of life is to know this. Then reconcile with the fact that in order to be at my best, I am supposed to nurture my tendencies. Business is a domain where you get to showcase what you believe in. I believe in making the world a better place. With everything I have learnt over the years. My business enabled me to engage in something I am better at, make a living out of it and give back to the community. I wish to leave the world a better place than it was before I happened.
Thanks to Muhammad Antiq, Markhor!
---
#21- Talk about the unspoken
When I started Women's Health Interactive, it was with the intent to address a deep need in creating a safe place where women — and men — could talk about the sometimes uncomfortable side of life without judgment. To that end, I was disappointed with the so called "women's health" websites that were currently online. Most were simply schills for promoting vapid updates on celebrities, or quick articles with "tips" that really never got into any meaningful depth, and were designed as click-bait. In addition, most other websites tended to stay away from the "taboo" subject matter of women's health, sexuality, reproduction, motherhood and mental health and loneliness. I realized that these were the EXACT type of topics that needed to be covered and there was a hungry audience of folks that wanted to talk about them. These people wanted to visit and interact with a community of like-minded souls that also opened up about deeply personal issues in order to learn from each other and be empowered in their own lives. That's why I am extremely happy with what we've created at Women's Health Interactive and while our content might not be for everyone, we pride ourselves on talking about the stuff nobody else will.
Thanks to Chris Fernandez, Women's Health Interactive!
---
#22- Build something that was mine
I enjoy the process of completing things which are worthwhile and figured that, since I'd be spending so many of my waking hours working, that I wanted to put my energy into something which I thought could genuinely make a difference. I spent the first 15 years of my working life in large organisations as a middle manager and found that you spent as much time trying to protect your job as you did actually doing it. Being a 'doer' rather than playing the corporate game (sucking up to the boss, etc) I found it frustrating spending so much time being expected to constantly engage with colleagues, diplomatically getting them to do what was, frankly, their job, rather than doing any meaningful work. So, when a voluntary redundancy came up in 2011, I took it to start my own business as a consultancy putting in management systems – and I've never, ever regretted it.
Thanks to Russell Lawson, The Ideas Distillery!
---
#23- Create a solution to a misconception
I'm a member of the millennial generation who assume that if we haven't been clinically diagnosed with a mental health illness, then we don't have mental health problems. In reality we're all burnt out, stressed, living life at a million miles per hour, and in most cases dealing with regular anxiety. I launched Journify as a tech-based solution to this misconception, but also as part of a wider movement aimed at incorporating mental wellness into our daily routines. We know to eat well, exercise and stay hydrated, but we don't do enough to protect our happiness and the health of our mind. At Journey we don't believe mental health prevention needs to be boring, clinical, or tedious. It needs to be mainstream, easy and fun.
Thanks to Lamia Pardo, Journify!
---
#24- Provide reliable information on oral health
I started my business in response to the lack of reliable information about the world of oral health online. There were other sites out there, but most were incomplete, had outdated information, an underlying agenda, or were just too complex to understand. I've always believed access to quality information is essential to helping people understand and improve their oral health, and so that's why Dentaly was born. We wanted to create the most reliable and easy-to-understand source of detailed information on all dental topics affecting both children and adults. Free access to that information is now more critical than ever, as people have been missing their routine dental appointments because of the pandemic.
Thanks to Max Harland, Dentaly!
---
#25- Through marriage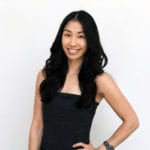 In 2013, I started dating a guy who started a marketing agency around the same time. I watched him successfully grow that business while starting various other ventures. Like many business owners, he had his ups and downs. Ironically, it wasn't until things were at its worst that I wanted in. As with any relationship, you never want to see your partner go through tough times alone and that's when I began my journey as an entrepreneur. I was determined to be the best business partner he's ever had. In 2016, we founded Melt On Demand together, an on-demand massage company. Melt became a national brand in less than 2 years and was acquired by Soothe in 2018. Addicted to entrepreneurship at this point, I started my own PR agency in 2019–– PAAPR (Public Attention And Public Relations).
Thanks to Linda Chau, PAAPR!
---
#26- Find fulfillment
Back in July 2019, I quit my coveted job in the financial services industry. I had worked toward the position for years; I never expected it to make me so unhappy. I wanted to work with clients and impact their financial futures. What I ended up doing was answering phone calls, encouraged to close as many cases as possible rather than actually help the person on the other end. On top of feeling unfulfilled, my schedule was extremely micromanaged to the point of my bathroom breaks being tracked. I was taken into a room and berated multiple times for not being on a call every second of every workday. When I made the switch to an entrepreneur, I set out to do fulfilling work that meaningfully impacts businesses. I now make my own schedule, answer to myself, and most importantly, making a living from work that I love.
Thanks to Sam Hawrylack, How To FIRE!
---
#27- For money
It was a lifestyle decision. I had an enviable career, which I loved, but it was very taxing on my time and attention, and it pretty much dictated downtown living. When my newborn daughter came along, I wanted to raise her in the country and I wanted to spend time with her. So I ditched the career, moved out to the country and went freelance. When there was more work than I wanted to handle myself, I scaled up by incorporating and building a team.
Thanks to David Leonhardt, THGM Writers!
---
#28- Two reasons
I started my own business because it allowed me to make a living out of something that I love and truly passionate about, which is interior design. When I was working 9 to 5, I'm not truly happy even if I'm being compensated well. It's as if something is still missing, and it seems like I'm just going with the flow every day. And that's when I decided to turn my talent into a business. Now, I feel satisfied with my work. I also enjoy every waking minute, even when there are challenges or difficult clients at times.
Thanks to Kate Diaz, Swanky Den!
---
#29- Offer a comprehensive education solution
I've always been passionate about education and helping people achieve their goals. Growing up, I met several people who struggled to wrap their heads around concepts or find the resources they needed. I began tutoring in college and encountered many more students and families struggling to find the answers and resources they needed, so I began my company to offer a more comprehensive solution. In addition to tutoring for the times when they may need more hands-on help, I made it a part of my company's mission to create and aggregate resources for students. I want to make it easier for them to find the help they need and achieve the goals they set for themselves.
Thanks to Ralston Medouze, Strive Academics!
---
#30- Make expats' dream of life abroad a reality
From my personal experience in moving abroad, I realized that many other expats experienced the same challenges. We aren't given clear guidance on what to do, when to do it, and the step-by-step process. And because there was a language barrier, it was even more challenging. By understanding the underlying challenges many self-sponsored expats experience, like us, I started looking into solving that problem. That's how the idea for Avvinue was born. We all deserve to live the life we dream of; and sometimes it's not in your home country. Some of us are seeking something more, something beyond… and that's why I am passionate about helping others find a way to make their dream of life abroad a reality.
Thanks to Nicole Caba, Avvinue!
---
Why did you start your business? Tell us your thoughts in the comments below. Don't forget to join our #IamCEO Community.