Is your industry ready for a change? The decision on which industry one should venture in is often determined by factors such as advancement in technology and availability of capital. The prevailing trends may favor some industry while others prove to be more profitable over time.
We asked entrepreneurs and business owners about the industries that are ripe for disruption and here are the response;
#1- The hemp extraction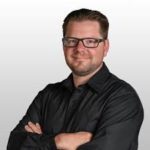 We have a campaign to make consumers more aware of how their products are made, which will in turn dictate how producers are going to create these products. Supercritical CO2 is already the gold standard for the extraction industry,producing a high quality, organic end product that commands top dollar. But a lot use ethanol because of the cheaper equipment price, even though it's more expensive to run. When consumers begin asking how their products are made, and not satisfied hearing ethanol or butane, producers will have no choice but to buy the right system. And they know where to find us.
Thanks to Dr. Jon Thompson, extraktLAB!
---
#2- Residential real estate
The residential real estate market is ripe for disruption because as millennials enter the home buying market (now they are 30% of all homebuyers in America) they are looking for online tools and apps that will empower them with information and tools to help them manage this extremely stressful, overwhelming, and expensive process.
Thanks to Laura Moreno, HomeFlow!
---
#3- The legal professional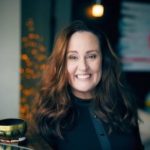 In a world where we can look for a new home and apply for a loan online, shop for a car on our phone and have it delivered to our driveway, or plan a globe-trotting vacation with a few clicks, the legal profession has hardly changed in decades. Small businesses, in particular, still have difficulty accessing good quality, affordable legal advice. Contracts written in legalese rarely serve small business owners. Without an attorney to translate the language, most business owners will put their contracts in a drawer, and not look at them again unless something goes wrong… and they need an expensive hourly attorney again. Companies like LegalZoom and RocketLawyer were at the forefront of the first wave of disruption of the profession. They made it easy and inexpensive for people to fill in the blanks in standard contracts, but the contracts themselves are still written in legal language.
Thanks to Kimberley Bell, WorkWise!
---
#4-Agriculture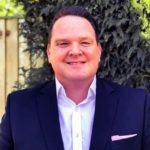 Agriculture started to make a small shift last year. There is no doubt that technology has impacted it in a large way in current times, and this pandemic as only accelerated it's progress. Carbon farming is coming upon us rapidly it's progress is already under the transforming influence of technological innovation, and rapidly gaining widespread attention among Venture Capitalists and angel investors. This year the climate control issue has finally got the attention it deserves, and this can only help expedite businesses that can disrupt the agricultural industry so thoroughly that it may be leveraged to mitigate climate change.
Thanks to Matthew Dailly, Tiger Financial!
---
#5- Insurance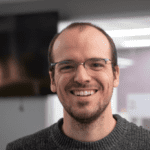 The wave of tech disruptors in the industry has already started – look at digital-first companies like Lemonade and Kin. These new entrants are the tip of the iceberg for a broader modernization of the whole industry, so much of which is still controlled by a fragmented landscape of legacy carriers with antiquated processes from front to back. You often have to call or email back and forth with an agent to get quotes. Products lack customization, and the pricing models behind the scenes don't have the granularity you'd expect in a world of big data. I think the writing is on the wall: go digital or die. This will lead to a lot of opportunities for insurance companies willing to blaze that trail and for SaaS companies and other partners who can help them do it.
Thanks to Parker Lawrence, AlltimePower!
---
#6- The global automotive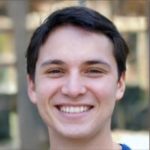 The global automotive industry is going through an enormous disruption these days. Technologies in the automotive industry have been evolving really fast. The global automakers and suppliers will be adapting their business models accordingly, forming new partnerships and investing in new technologies. Over the next 20 years, autonomous driving, electric vehicles, and connectivity will transform our lives beyond recognition.
Thanks to Michael Lowe, Car Passionate!
---
#7-The car rental business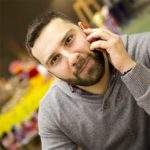 The car rental business, especially airport-based is already halfway there to a new revolution. The service desks at airports still exist but it is only a matter of time until they become extinct or purely decorative. Companies now have apps where you can view the car, put down a deposit, send your photo id and call it – like an Uber once you clear customs. All the booking can even be done from the Wifi on the plane. Extending your rental will be a simple click of the button, or mechanical help similar to the car breakdown apps are also progressing rapidly. There'll be no haranguing for taxis or rentals at the airport. From the plane to personal mobile in no time.
Thanks to Harry Anapliotis, Rental Center Crete!
---
#8-Education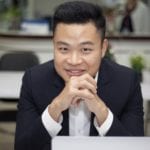 Education is a backwater waiting for transformative change. Many of the things done in schools would be easily recognizable to educators, and parents from 125 years ago. A great many students, and subjects in school, are totally 'old school', many students don't have computers, there's relatively little penetration of technology. Look at, for example, how fast an average 10-year old can manage to learn a complex video game (which is, after all, essentially just a complex decision algorithm), yet how difficult the teaching of basic algebra seems to be in our schools.
Thanks to Kenny Trinh, Netbooknews!
---
#9- Online management and accountability software

I've found that due to the undeniable efficacy that remote work-teams are presenting due to the coronavirus pandemic, the online management and accountability software industry are ripe for disruption. As of yet, most software that is commercially available only focus on a single communication channel (such as Skype or zoom with video, etc.) However, actual business productivity and real-time performance trackers are yet to adapt to remote work environments. This may be due to the complexity or upkeep that is needed to be maintained by a non-remote team. This means that creating a simplified and easy-to-navigate software that allows real-time metrics and communication to be had in a professional management environment is currently an industry for the taking.
Thanks to Austin Denison, Denison Success Systems!
---
#10- Virtual field trips for kids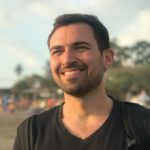 For decades, school field trips have meant going to amazing institutions like museums. Now, with COVID the nature of these visits is changing. Personally, I believe students should still visit museums, in a digital way. However, the field trip industry is absolutely ripe for disruption. The business that builds an engaging online experience for groups of kids, can become very successful very quickly.
Thanks to Michael Alexis, TeamBuilding!
---
#11- Augmented reality (AR)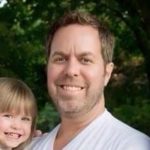 As the CEO of a Tech company that caters to consumers, I can tell you that the augmented reality (AR) industry is on the cusp of a groundbreaking evolution. Just a few years ago this technology was considered a novelty – Pokemon Go brought the technology to everyone's phones, but it also implied AR was for gaming. Now, with the increased emphasis on contactless tech and virtual meetings, I have people emailing me daily asking which AR tech items are worth purchasing. The options are limited now, but they won't be for long. The companies that are able to integrate AR usefully in our daily lives, whether to facilitate remote work, improve online shopping, or just
give us a sense of normalcy will be the leaders of the next great digital revolution.
Thanks to Shayne Sherman, TechLoris!
---
#12- Digital marketing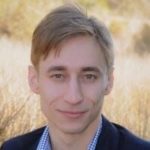 The digital marketing industry has gone through a lot of changes due to the pandemic, as companies all across the globe realize just how important visibility is in times like these. With marketers ready to pivot on a moment's notice to find a strategy that is successful, digital marketing is definitely ripe for disruption. With campaigns currently based around outreach, email marketing, content marketing and several other forms, there's always room for new ideas, innovation and shaking things up.
Thanks to Chris Gadek, ADQUICK!
---
#13- Communication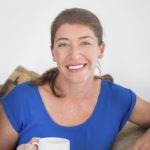 If the lockdown has taught us anything, it's how vital communication is to any business. But as we move through various stages of re-openings, many have found that some methods of communication are no longer as viable as they once were, or that they have been replaced with other options. This is why the communication industry can definitely use a little disruption, with new programs and software to replace some that, with more usage than the norm, have proven not to be as beneficial as we once thought. And as remote work becomes more than just a temporary alternative, new, innovative communication approaches will become even more important.
Thanks to CarrieMcKeegan, Greenback Expat Tax Services!
---
#14- Several industries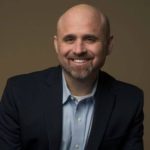 As far as the industries ripe for disruption, I see those as hospitality (including events) and retail, along with education. These businesses have had to completely reimagine their business models and will likely be pivoting for a long time to come. Everything is virtual now, and they will have to be strategic, yet remain flexible, and ensure their customers or other stakeholders (e.g., parents and students) remain engaged. Communications teams – in-house and agency – also need to remain nimble, find new ways to be creative and prove their effectiveness. Remember that over-communication builds trust. Consistency is key.
Thanks to Brian Stephens, Caissa Public Strategy!
---
#15- Food and Grocery Retail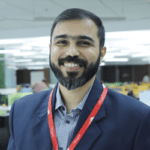 The 4th industrial revolution (4IR) not only disrupts the industries in many ways but also it helps firms to adopt new technologies for competitive advantage. Also, it is important to note business leaders believe that 4IR tech will safeguard them against an economic downturn in the future. The SARS outbreak in 2002 leads to the tremendous growth of online marketplace platforms in China. Back then online shopping was tagged as Nice to have, but if you look at now, it is a Must-have. The post-COVID-19 world will be Contactless Pay, Contactless Deliveries and Robot Deliveries. For example: Hangzhou Intime Department Store (China): They partnered with Taobao to sell items online through social media, contactless shopping was encouraged. It helped them to engage already existing customers with the brand and kept the revenues steady. In China, Delivery app Meituan Dianping has started using autonomous vehicles to deliver grocery orders to customers.
Thanks to Deepu Prakash, Fingent!
---
#16- Coffee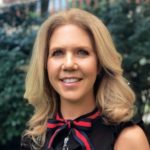 Due to COVID-19, we are seeing an uptick in coffee subscription companies being formed and created. This gives coffee lovers the chance to brew their coffee at home. It also offers customers the ability to try out different types of roasts and beans instead of sticking to picking up the same order at your primary coffee shop. This is a great industry to disrupt because coffee is a big part of starting your morning off right for so many people. You can learn how to make great coffee from the comfort and safety of your home.
Thanks to Deborah Sweeney, MyCorporation.com!
---
#16- Those with lower levels of transparency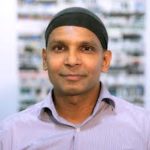 Industries that traditionally have lower levels of transparency are now ripe for disruption with the use of innovative technologies. Some of these include supply chains, logistics, high-value goods such as art and jewellery as well as healthcare. Customers are increasingly conscious about what they buy and where it comes from. They are demanding more and more transparency and are products that are sustainably and ethically sourced.
Thanks to Ram Krishnna Rao, MarketOrders!
---
#17- Medical and fitness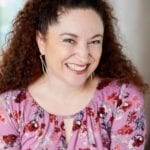 It's ALL about Health! It's not going to be "business as usual" as business owners make plans now, and post Covid-19, to keep their industries ready for the future. Which industries are ripe for change? One big one of course is the medical industry, in particular, doctor's offices, where a video visit for a minor issue or follow-up visit is now preferred over sitting in the waiting room for hours. Doctors will be forced to either move ahead with technology in an industry that has sometimes lagged in that department, or fall behind. Another one ripe for disruption is the fitness industry, which due to forced closures across the country has begun a wave of online memberships with the likes of Peloton, Echelon, Beachbody, Les Mills OnDemand, and more, in lieu of their gym membership. There are no signs of this trend slowing down either, as the work-at-home-work-out-at-home situation is going to continue, and may continue even after the pandemic to be the choice for many. Gym and studio owners will have to decide what to do differently both now and in the future in light of these changing times.
Thanks to Christie Love
---
#18- Recruitment and HR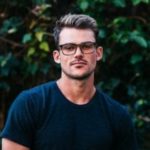 The industry is a 600 million dollar industry, and only a few big companies currently dominate it. A lot of companies want to employ great talent and need HR companies to connect them to capable, long-term employees. Even talent management software has a 17% annual compound growth rate and still growing! Another pointer is to how much the industry is ready for disruption is the trend of recent HR and Recruitment startups such as Zenefits which reached up to a valuation of a billion dollars after a few years.
Thanks to John Linden, MirrorCoop!
---
#19- Silvertech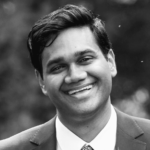 The tech industry for older adults (silvertech) is ripe for disruption—particularly in the financial space. Americans today are living longer than ever in history. Baby Boomers are the wealthiest generation, and make up almost 25% of the US population. Yet they suffer under huge debt burdens and rising healthcare costs. And most have very little saved for their retirement. Building products for them represents not only a real market opportunity but, more importantly, a chance to help a population underserved by existing fintech solutions that underestimate their tech-savviness. That means an opening for innovators in financial services to design products better tailored to their needs—ones that empower them, and help them feel in control of the money they've worked for their whole lives.
Thanks to Sam Abbas, Simplywise!
---
#20- Commercial Cleaning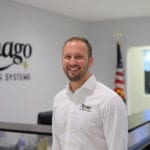 COVID-19 is an ongoing traumatic ordeal that many people and businesses are continuing to struggle with. The lingering question of "what is really clean?" will be ever-present going forward. It's questions like this that have the power to positively disrupt the commercial cleaning industry. Historically, commercial cleaning has been treated as a cost that companies minimized as much as possible. Covid-19 has created a shift in mindset, so business owners aren't looking for the cheapest cleaning anymore, but cleaning done by a reputable brand using EPA and CDC approved disinfectants, performed by highly trained cleaners with documented and duplicatable procedures. Proper cleaning is the first line of defense when it comes to customer and employee health and will most likely be a key factor in disrupting the commercial cleaning industry. With a low barrier to entry and an increase in demand, many first-time entrepreneurs may enter this industry to recapture control of their financial future.
Thanks to Adam Povlitz, Anago Cleaning Systems!
---
#21- Fintech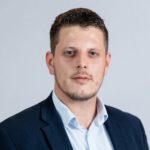 Fintech is undoubtedly one of the biggest opportunities for entrepreneurs today. As the fintech global market value approaches half a trillion USD, there's still so much space in which to launch and develop new ventures; and arguably the biggest opportunity of them all comes in app-based financial services. In the US, 80% of the population now have smartphones, mobile banking and payments have become commonplace, and the days of cash are increasingly numbered. But the fintech space is still firmly in its infancy. There's incredible opportunity for ideas that are not only highly profitable, but that also make for excellent social enterprises: to improve the lives of everyone, whether they're tech savvy or not. Today's financial apps let you do anything from round up your change to save for your future, get cashback on your spending, and even save for your pension. And taking the last point as an example – the pension market is worth over $50 trillion globally and yet the fintech sphere still lags far being in fully realising its potential – providing accessible, frictionless online finance services to those increasingly eager for them. The industry is not only ripe for disruption, it's a fantastic space to deliver tools that give power and possibilities to the consumers who would otherwise remain alienated by the outdated systems of offline finance.
Thanks to Neil Abraham, Pension the Pennies!
---
#22- Virtual events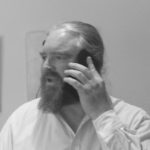 In a time when events are being cancelled globally thanks to Covid-19, right now might not intuitively seem like the right time to launch a business awards scheme. Award organizers are having to react to the global crisis like every business, and have been hit hard. Boost Awards surveyed awards organizers in June and found that 52% of award organizers planned to delay their awards event or run without an event, and 6% would cancel altogether due to both the lack of sponsorship opportunities and enthusiasm for awards ceremonies. The same report concluded that there was intense interest in virtual events, and it seems clear that this is an industry aching for a disruptive player to present a new concept and to revolutionize small business recognition schemes. I believe the future includes awards with no gala dinners, fewer – or no – sponsors, low-cost of entry for participants, automated workflows, and fewer – or no – mysterious judging panels.
Thanks to Dave M. Simons, p2p Business Awards!
---
#23- eCommerce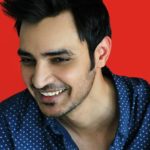 Many trending industries have come and gone by over the years. With more and more investments being put into smart businesses, the direction of the future is to head to digital. Over the past 2-3 years, the biggest booming industry has been e-commerce, however, I do feel that is being saturated now. But that does not mean e-commerce is going down but I do believe the trend is shifting from product-based services to subscription-based services. If you want to be selling products, there is no harm in that. In fact, it's the best thing you can do for yourself but there is only a limited amount of time you can put into creating a product and selling it. But if you have subscription-based service/product, you only have to create a product once and then you can reap the rewards from it for years.
Thanks to Osama Khabab, MotionCue!
---
#24- The battery industry!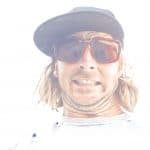 Think about it. Batteries haven't really had a good shake up since the 1800's when they were first invented. And when you look at how the rest of technology has advanced since then, it's mind-boggling to think that we are still using similar tech. Sure, we've changed components out and played with different materials, but a barrier-breaking surge in new technology will be game-changing. And it's coming… The stage is set for it. With electronic devices and vehicles dominating the modern world, we need to find smaller, more powerful, longer-lasting, more sustainable batteries. There are many solutions just over the horizon which makes this shakeup so exciting. And when they surface into consumer markets, I predict the ripple effect on device and vehicle capabilities to be colossal.
Thanks to Matt Johnston, the alternative future!
---
What industries are ripe for disruption? Tell us in the comments below. Don't forget to join our #IamCEO Community.