Entrepreneurship and mentorships are often seen as going hand-in-hand. Business mentors are as old as the concept of entrepreneurs themselves. From Oprah and Maya Angelou to Steve Jobs and Mark Zuckerberg, famous mentorships have a powerful impact on the lives of entrepreneurs. Having a strong figure in your life to help steady you through the currents of growing your business can be a lifesaver. While a mentor doesn't have to be someone in the limelight, it's important to find someone who'll help you bring a change and the impact you desire.
We asked entrepreneurs and business owners about the role of a mentor in their business and here are the responses.
#1- Stimulate personal and professional growth
Mentoring people to achieve their highest potential isn't easy. It's a balancing act. You have to help people achieve more than they think they are capable of without overwhelming them. Mentors find a way to stimulate personal and professional growth. It's like changing a tire on a car while you are driving down the freeway above the speed limit.
Thanks to Jock Putney, Nuvolum!
---
#2- Moral and constructive support
She has encouraged me because I can see her success as a dietitian and business owner, and this gives me confidence that I too can be successful in a similar vein. She has suggested ways in which I might market my activities effectively, such as making my contacts aware of them through email and other means. She has also guided me with regard to building my team and delegating various tasks. I have implemented these strategies and have been steadily growing.
Thanks to Jinan Banna
---
#3- Offer valuable personal insight
He taught me about the ins and outs of the business from his personal experiences, a lot of them I'm sure you won't find in books. All these "life lessons" as he called them have helped me set up and grow my own enterprise. He's been retired for years now, but I still go to him for advice, which he always dispenses generously.
Thanks to James Bullard, Sound Fro!
---
#4- Opens Doors to Various Network Opportunities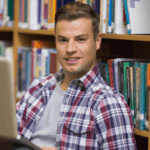 A successful mentor often has a network of people who can benefit your career. Since they are already invested in your success, it only makes sense for them to let you tap into their network of people when the need arises. I was one of the mentees of an esteemed university colleague who also owned a well-known tutoring company that operated in our city. When he found out that I had started a career coaching service, he was more than happy to refer me to a lot of his clients who were fresh out of college. Through him, I was also able to partner with a handful of popular job site.
Thanks to Aaron Simmons, Test Prep Genie!
---
#5- Helped me in my start up
Ideally, someone who has owned a business for several years– the longer the better. New business owners will need to learn how to do everything from working with vendors, hiring and paying employees, and filing and paying business taxes. Doing all of this on their own would be stressful and could lead to a lot of mistakes.
Thanks to Sharon Van Donkelaar, Expandi!
---
#6- Share their past experience and failures
Doing so, I can prevent committing the same error. Without my mentors, I would have suffered a hundred thousand dollars in losses. Luckily, I followed their advice and lessened the impact of the problem. The unfiltered access to their experiences and real-life business woes lessen the bumps I experience in my entrepreneurial journey. It would have taken me at least thrice as long to get where I am today if not for them.
Thanks to Yaniv Masjedi, Nextiva!
---
#7- Guiding figure
Our mentor guides our younger, less experienced staff members. They do the initial hand-holding needed as they learn the ropes, and they give their sagely advice based on their experience. It's also mandatory for them to lead by example. They should be upholding the best practices of the company, which in turn, should be followed by everyone else. That means if anyone of the staff members fails to do so, the onus falls on them. Command responsibility.
Thanks to Ben Walker, Transcription Outsourcing!
---
#8- Overseeing
In our business, a mentor mostly overseeing everything that goes on. He makes sure that everything runs smoothly, and that nothing goes awry. He is basically there to provide the direction of the team and to uphold regulations and practices.
Thanks to David Weingot, DMAC Security Guard Services!
---
#9- Raise an alarm on things not doing well
I have been an entrepreneur since I was 19, running all kinds of businesses and I never thought that I needed a mentor. Besides the occasional Youtube videos or podcasts, I refused to spend money on any courses or take advice from any mentors. That drastically changed when COVID arrived. I felt lost and started seeking help from business mentors. It completely changed my life and opened up my eyes to all the things I wasn't doing well and all the things I could improve and focus on. I regret not seeking mentorship earlier one and strongly believe in connecting with mentors. That's why I have now made it my mission to help fellow entrepreneurs connect with
mentors.
Thanks to Venese Lau, Your Entrepreneur Resources!
---
#10- Offer help during tough times
I think a mentor plays a significant role in having someone with you when times get tough. For a young, especially millennial entrepreneur going through a tough time can be pretty upsetting. A mentor is crucial in offering advice and an experienced view of how to get through it. I find having someone that has been through the mill as it were and has seen tough times before, has a very positive and helpful outlook and can help to keep the passion going for someone who may be experiencing a tough period for the first time.
Thanks to Shaun Taylor, Moriti Safaris!
---
#11- For advice
My mentor is Mike Moran, President of Sequel Financial Partners. Given the work he does is entrepreneurial and reflects a similar career path as mine, albeit in a different industry, I find his advice to be impactful. Among the most important lessons I have learned from Mike are two questions: 1) who's your audience? and 2) what are their motives? These questions are particularly important as a business consultant since the greatest value we can bring is a new perspective. They help me better position conversations in a way that will resonate with teams or leaders across any industry or experience level.
Thanks to Carlos Castelán, The Navio Group!
---
#12- For motivation
One of my business mentors is Torrel Harris, father of NBA player Tobias Harris. I played for his AAU team, Unique All Stars growing up. I've learned the value of competition and having a goal-oriented work ethic from Coach Harris. A key to being a great businessman is assessing the competition and putting yourself in the best position to win. Staying motivated and having an internal drive is what allows you to be
distinguished from your competitors. The many lessons I have learned from Coach Harris have helped me in my business endeavors and entrepreneurial journey. I wake up every morning with the desire to take my company to the next level.
Thanks to Adrian Sullivan, Rockstaws Incorporated!
---
#13- An Impartial Sounding Board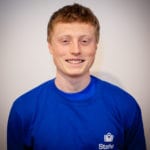 As a CEO, you always want to present your best face to investors and partners. Because of their involvement, they can't always be impartial and sometimes it's hard to share the challenges and the negatives with them. This is where having a mentor who can act as an impartial sounding board is immensely valuable.
Thanks to Jacob Wedderburn-Day, Stasher!
---
#14- For building strong business relationships
A powerful skill he exemplified is the skill of listening to others and figuring out how to help their pain points. In sales, If you can identify your client's pain points and find a viable solution to help them fix those issues, you will hold their attention and in return have much more success closing a deal with them. Active listening is an important skill that seems basic but is very effective in building long-lasting relationships. I am positive I would not have the confidence as an entrepreneur without the assistance of my mentor's guiding hand.
Thanks to Peter Mason, ExtriCARE!
---
#15- Train people on our sales floor
I wanted our staff to be trained by the best and for them to be mentored and educated for hours before they hit the sales floor. To sell is an art form, not some cheap, aggressive tactic. That's why I only employ the most skilled sales experts to mentor and coach my sales team.
Thanks to Hosea Chang, Hayden Girls!
---
#16- Share experience beyond books
Having a mentor in real life helps you to gain real-life experience of how things work at ground level which isn't possible to share in books. Experience is a very expensive asset, yet it's crucial to business success. Practical experience can give us more useful knowledge and practical realities too.
Thanks to Natik Ameen, Canz Marketing!
---
What's the role of a mentor in your business? Tell us in the comments below. Don't forget to join our #IamCEO Community.