Every new year brings with it a new form of excitement and anticipation. The reason is that every new year brings about a "newness" for lack of a better term when we are able to start fresh and change those things that we did bad or things we have been thinking about doing.
For us at CEO Blog Nation, we get it. So that's why we are excited about 2021 because there will be more and more entrepreneurs and businesses. There will be goals met and goals crushed and that's why we love the new year and we know you do too!
Here's the pivot other entrepreneurs are making next year:
#1- Investing my energy into speaking engagements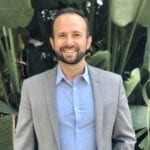 Every year provides us an opportunity to reflect and adapt. As a leadership coach, going into 2021, I intend to shift how I acquire new clients to support in their leadership journey as an aspiring or first-time leader. I am moving away from spending dollars on email and ad marketing to investing my energy into speaking engagements. I aim to speak at 30-50 events next year to motivate emerging leaders and subsequently obtain new potential clients. It's a proven methodology, and I am rapidly acquiring the skills I need to ensure I book as many quality events as possible going into next year.
Thanks to Edward Gorbis, Career Meets World!
---
#2- Keep up with the latest capabilities online
In 2021, we will regularly investigate the newest upgrades to all of our online tools (whether that's Zoom, Google Meetings, RingCentral, and others). Prior to the pandemic, we were using online learning classrooms and resources whenever necessary, but in 2021 we will be actively staying up-to-date with all of the latest releases. By keeping up with the latest capabilities online (whether it's internal or client-facing), we will be able to quickly adapt and pivot which creates an effortless transition.
Thanks to Arash Fayz, Tutors 123!
---
#3- Reopening offices in a smaller capacity
When it comes to changes I will be making in my business in the next year, I see us moving away from a traditional office space environment strategy we were operating under prior to the pandemic. I am looking to reopen offices in a smaller capacity when it is safe to do so and when my employees are comfortable with returning. Over the last few months, I have made extra efforts to communicate more with my team on an individual basis. I am listening to my employees and asking for their opinions on how to implement positive changes to make significant improvements to our future work environment. From the feedback that I have received, I have gathered that my employees are happier and more productive while working from home. As a business owner, I have to value my employees' opinions and consider their concerns when it comes to returning to an office space. My goal is to make everyone happy, in which I have developed a hybrid solution of working from home combined with the option of available office spaces. Having both options available will give employees the ability to choose what suits their needs most for that specific day, week, or month. This solution also solves the issue of the inability to collaborate while working remotely.
Thanks to Brandon Monaghan, Miracle Brand!
---
#4- Moving to a hybrid model festival
New Media Film FestivalR is pivoting from an all in – person multiple days festival to a hybrid model. Story and technology enthusiasts will now be able to choose How, When & What they experience starting January 2021. Engaging online and/or our new in-person, outside, on the roof, Social Lounge and Awards Celebration. Keeping it accessible, there will be no cost options, individual low fee entry points and of course, the VIP All Access Badge. We look forward to implementing, learning and growing in this new business climate.
Thanks to Susan Johnston, New Media Film Festival!
---
#5-Take four-day workweeks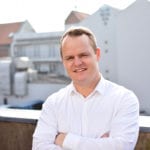 The major change that awaits my 2021 is also the biggest lesson I've learned this year: sometimes, less is more. I've always thought that the more hours or I put in the more work I'd achieve but I realize now that the most effective way to get the best results is by making sure that you aren't too stressed and overworked, and how much a rested mind and body contribute to a more positive mindset. Due to this, I've opted to take four-day workweeks and/or during flexible hours. Despite being how basic it is, it's still amazing how great health can boost one's productivity.
Thanks to Simon Elkjær, avXperten!
---
#6- Going fully online
With the pandemic posing a great challenge for my guitar shop business, I am planning to close my brick and mortar shop in town and go fully online. This is a more cost-efficient option for me given that I am able to do my business campaigns in various social media platforms for free. However, this would be a bit sad since it means that I have to let go of some of my employees but it is the best way to keep my business running.
Thanks to James Bullard, Sound Fro!
---
#7- More focus on online engagement
As a marketing expert, one pivot we are making is increasing focus on online engagement. Recent studies have shown that due to the ongoing pandemic, online presence has risen exponentially in all sectors. Converting meetings with clients to online sessions, increasing engagement with followers on social media, and boosting our omnichannel marketing will be our focus to adapt to the coming trends in the new year.
Thanks to Vietek Ladislaav, Square Motion!
---
#8- Offering many new socially relevant classes
In light of the challenges we as a human race have faced this year on a global scale, I have found that many people have sought inspiration and fulfillment from learning something new. Maybe it gives them an escape from the chaos, maybe it gives them a sense of control in a world with so many unknowns, or maybe it is something to do in their free time that is a step towards something better. Whatever the reason, people are seeking out new learning opportunities now more than ever. As a lifelong learner and educator, I am enthused by this shift. Next year I plan to leverage this opportunity by offering many new socially relevant classes, such as "Raising Confident and Independent Children" for parents and "Intertwining Lessons on Soft Skills in Curriculum" for educators. My goal is that, by sharing my proven effective methodologies on a wider scale to a population that is ready to receive them, change will be even more widespread than I can accomplish with my business alone. By empowering people with knowledge that makes a difference, their own love of learning will be re-ignited, which is exactly what our society needs to progress.
Thanks to Lindsey Wander, WorldWise Tutoring LLC!
---
#9- Focusing on lean operations
To be as productive as possible, we know that keeping things simple can go a long way. We have discovered that it's a key strategy to improving internal functions, creating a productive and engaged workforce, and increasing profits. As companies face increasing competition at home and abroad, finding better, faster, less expensive ways to operate is necessary to remain relevant and stay in business. No matter what type of business you run, cutting costs and operating more efficiently should be a top priority. As we end the year, we'll strategize and decide what processes we need to implement, and which we need to phase out for leaner operations.
Thanks to Alexandra Zamolo, BeeKeeper!
---
#10- Focus on SEO
As we prepare to wrap up this year and look forward to 2021, we've decided to really place a focus on SEO. While we ramped up our content this year and increased the number of posts on our blog, we've realized that it's also important to make a pivot now, and ensure that our content is optimized and will begin to rank on search engines.
Thanks to Andrea Loubier, Mailbird!
---
#11- Pivoting to a standardized service
I'm pivoting my content agency from a consultancy model to a standardized service, to increase certainty and reduce ambiguity for entrepreneurs in this tough economic time. This demands a lot of focus on our processes – hands-on strategy at the start of an engagement, and firing the machine into gear (in the right direction) thereafter. The challenge will be to not turn what we do into a simplified commodity, because this can reduce the perceived value and put us in a tricky situation by attracting the wrong crowd.
Thanks to Matt Goolding, KYO Content!
---
#12- Two adjustments
As a businessman, I have experienced and directly felt the impact that this pandemic has brought to the industry, many survived while others gave in and declared bankruptcy or permanent closures. I was lucky enough that we were able to survive and even come up stronger during these trying times as more and more people rely on the online platform for their daily transactions. However, one of the major adjustments that I will be greatly making next year will be with my emergency funds and employee management. I have to make a concrete plan that can cater the needs of both the company and my employees whenever an emergency arises. And also, I will focus more on how to handle my employees and the company when no one would be available to do their respective jobs for some important reasons so the operations can still go on.
Thanks to Chris Muktar, WikiJob.co.uk!
---
#13- Focus on wellness
Plenty of companies have shifted to working from home. However, it has resulted in feelings of low morale, disconnection, and anxiety in employees. As such, our company will be prioritizing the well-being of employees. We put importance on how healthy employees are a productive workforce.
Thanks to Arnold Chapman, ELDFocus.com!
---
#14- Edit my website and add dark mode features
Throughout the year, there are some things that we learn about the business that we want to implement to our own business in the future. These are some things that we believe will improve the performance of our business or something that will make us generate more clients and customers. As an online business owner, There are a lot of things that I want to do with my eCommerce website that I plan to implement next year. As for me, the number 1 adjustment that I'll be making next year with my business is to edit my website and add dark mode features. The dark mode is one of the things to look forward to in the coming years as more websites are learning the advantages of using such. I believe that this will have a great impact and deliver better customer service to my customers who are purchasing through my website.
Thanks to Scot Chrisman, NWT3K!
---
#15- Pivot into the world of subscription-based services
As we're an ecommerce selling alcoholic goods, we're trying to pivot into the world of subscription-based services. While you can visit our site for ad-hoc purchases, we're also looking into the idea of a subscription service so that we can suggest new flavours and brands for our customers to try. In doing this we're able to widen people's pallets and they can try tasters to see what they might be interested in for the future. I think that this is going to have a great effect on our business as it's also another avenue for us to add value to our customers.
Thanks to James Lewin, Bring Me Drink!
---
#16- Allocate more for our emergency funds
For the coming year of 2021, one thing that I am planning to do is to adjust our budget and allocate more for our emergency funds. Because one thing that I have learned this year is that it is important to always be well-prepared for unexpected challenges and worst-case scenarios. I have learned that the more prepared you are, the more you can assure that you can survive and thrive even in the most difficult of times.
Thanks to April Maccario, Ask April!
---
#17- Expand our virtual offerings
In 2020, my organization pivoted from orchestrating in-person events with hundreds of people to hosting virtual workshops. As we look forward to 2021, there's so much uncertainty: Will it be safe to hold in-person events again, or will everything be virtual? We made nine different budgets to cover the different possibilities, but one thing is certain: It's essential to not only continue but expand our virtual offerings, especially at the beginning of the new year. That way, we won't stay static as we wait for the world to get back to normal; instead, we'll be growing our programming as well as our audience.
Thanks to Katrina Medoff, Women's Weekend Film Challenge!
---
#18- Two adjustments
Let's be realistic, COVID-19 will not disappear in one year. That's why the first big adjustment in our company is a remote working policy till the end of 2021. After long discussions with the board, we understood that remote is the best solution for businesses, the healthcare sector, and people right now. We adapt all employees' needs to online work, provide them with modern tools for project management and teamwork. Another important change is increasing internal online events and courses within the company for employees' self-development. In 2021 we focus even more on the education of TechMagic employees. As a result, our top managers organize free courses for everyone from our company. The first event has already started – Agile and Management 3.0 Course from our Delivery Manager. We believe that events like this give people general practical knowledge from the best specialist and provide them with social interaction even in self-isolated working conditions.
Thanks to Oleg Dats, TechMagic!
---
#19- Update business technology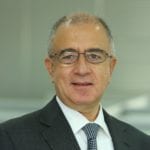 Today, the digital world is changing faster than ever before, and it can't be ignored, especially in business. To stay competitive, businesses need to keep up with the latest technology trends and adopt and incorporate new online technologies into their everyday business operations. That's why next year, we are planning to switch to more sophisticated cloud apps that work better, faster, and more efficiently. Cloud technology has become critical to our business, and using better cloud solutions will allow us to streamline communications, increase productivity, improve collaboration, and maximize flexibility.
Thanks to Mian Muneer ud din, Beaufort Associates!
---
#20- Adapting towards a 100% eco-friendly approach
Since life nearly went to a halt this year due to pandemic all around the world we've used this time to reconsider our business direction, values and where we want to be in the next few years. We've decided to take off from a fresh start onto a more sustainable future where moving and transport sector will not be considered wasteful anymore but adapt towards a 100% eco-friendly approach. We are starting with rebuilding our platform to allow more inclusion and better resource planning to reduce our carbon footprint and starting to explore potential initiatives to drivers who will opt in to using hybrid or electric vehicles.
Thanks to Adam Bukauskas, Upmove!
---
#21- Testing new outbound sales methods
Our agency has grown substantially from organic methods, but we are putting more stock into building relationships and conducting value-based sales outreach. We've done this on a smaller scale, with conversion rates at over 15%, and look forward to testing this on a large scale moving forward!
Thanks to Jeremy Moser, uSERP!
---
#22- Growing our team
Going to 2021, I am concentrating on growing our team due to our brand's significant growth in 2020. My challenge is to be inventive about building a cohesive creative team without the normal daily interaction that is restricted due to current pandemic conditions that increasingly require work from home arrangements. I am fully aware that with a prolonged ZOOM format the excitement sizzles out and I should not heavily rely on this communication tool. My goal is to effectively strategize with individual or very small groups of team members face to face as much as possible and then to be a champion leader who can build and communicate one overall set of achievable goals that are both short term and long term and that all team members can buy into and be engaged with accomplishing.
Thanks to Stephanie Summerson Hall, Estelle Colored Glass!
---
#23- Establishing ourselves as experts
There's no argument that 2020 has been an unusual year. However, it's also been a year that has taught a lot of business owners more than they ever could've imagined about innovative ways to keep their companies visible and relevant. While we've always had an impressive online presence, for 2021, we will focus on establishing ourselves as experts in our field – even more. We will be further building our community of partners, implementing deeply-researched outreach strategies and seeking out high-traffic PR opportunities. We want every current or potential customer to know that when they are looking for unique jewelry and meaningful gifts, we have endless options and, perhaps most importantly, will be here to answer questions and provide unparalleled customer service.
Thanks to Sally Rong, Rellery!
---
#24- Building upon a lasting strategy
It's almost unbelievable that 2021 is right around the corner, but here we are! This has definitely been a year where we've already made several pivots, so thankfully, innovation has now become a real foundation for our company, as we are constantly searching for new ways to provide the best products to our customers. So, for the upcoming year, we hope to build upon that strategy, and never rest easy or remain complacent with older ideas or slower processes. We will be making new strides to ensure customer satisfaction, working on continuously trying increase the speed that orders are processed and always supplying fast and friendly customer service. Brainstorming will become a regular occurrence, and we'll welcome new ideas, strategies and software – so that 2021 will really be a new year.
Thanks to Travis Killian, Everlasting Comfort!
---
 What pivot (change or adjustment) are you making in your business next year? Tell us in the comments below. Don't forget to join our #IamCEO Community.