The digital age has seen new disruptors innovate the best solutions to counter common problems people face. While there are countless disruptors in each industry, there are those who become one's favorite for different reasons.
We asked entrepreneurs and business owners who are their favorite disruptors and here are the responses;
#1- Elon Musk
I don't think anyone is working better than Elon Musk to help us all advance in technology and rule the space as well. Tesla has been a great effort for environmental sustainability and SpaceX is helping humanity to travel to space as we would travel on earth. His vision to advance technology and help humanity to live a better and healthier life with the N1 chip he is developing is out of this world. I am a big fan of his vision
and efforts.
Thanks to Fred Hoffman, IBC7 Outdoors!
---
#2- Coursera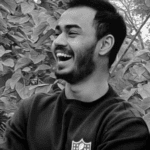 Coursera is one of my favorite disruptors because of how it offers a great learning platform for everyone. People looking for ways to enhance their skills and complete new certifications always find Coursera one of the most promising platforms. The platform also offers master's degree programs at a much lower price compared to universities. During the pandemic, the platform became one of the best disruptive technologies offering a solution for many.
Thanks to Bishal Biswas, Word Finder!
---
#3- Stripe
One of the best disruptors in today's world is Stripe. Stripe is a financial services company that made the most out of a digital payment method during the pandemic. The company built a developer-focused payment method, and the company's fortunes changed during the pandemic. Some of the biggest names like Amazon, Slack, Shopify use Stripe's payment methods on their platforms.
Thanks to Grace Woinicz, The Brilliant Kitchen!
---
#4- Amazon
Amazon is by far the biggest online retailer and is by many estimates the largest company in the entire world that has completely changed the industry and is still dominant. The brand equity created by it is itself appreciable. Moreover, there's never been another company like them that can beat its daily order volume. They have data that no company in history has ever had or perhaps will ever have other than them.
Thanks to Asmat Khan, fitnessvolt.com!
---
#5- Seth Godin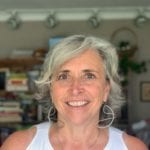 Discovering Seth Godin, world-renowned marketing guru, several years ago was incredibly impactful in my life and my business. He goes well beyond the buzzwords of marketing in his daily blogs and his many books. He puts into words, concepts that may be intuitive but are now clearly explaining and deconstructed. I also admire his sense of ethics and integrity which carries into my personal life.
Thanks to Martine Brouillet, Camp Tournesol and the Brouillet Academy!
---
#6- Philip Kotler, father of modern marketing
When it comes to marketing, there doesn't exist a better disruptor than Philip Kotler. He is the father of modern marketing and author of more than fifty books. His books truly inspire me, and after reading his books, I started Conexa, a digital marketing platform. By creating an idea of Marketing Mix, which he likes to call the Four P's of Marketing, which stands for "Product," "Price," "Place," and "Promotion." Philip Kotler entered history as the man who set up the foundation of modern marketing. He didn't let the status quo limit his ideas, and he's a great disruptor because of it.
Thanks to Tim Culpepper, Conexa!
---
#7-  Airbnb
In my area of interest – wilderness pursuits – Airbnb, the online homestay booking platform, wins the title Favorite Disruptor. By connecting private homes in out-of-the-way locations for leisure rental to travelers who dislike the idea of hotels (and their prices), Airbnb revolutionized choice and accessibility for the independent traveler and shook up the holiday accommodation market. Though not ideal for everyone, Airbnb has given more people more choice and flexibility in their vacation options to reach places that were previously difficult or expensive to do so, and in a more authentic grassroots way.
Thanks to Brian Conghalie, myopencountry.com!
---
#8- Modern Mammals
One of my favorite disruptors I've seen build from the ground up is Modern Mammals shampoo. I've seen them build their brand from the ground up via mostly Instagram ads and have witnessed them grow a large following. It's always nice to see a small company start to make headway in an industry with a few staples. I love this story because it shows that the small guy can infiltrate industries and make a name for themselves with the right branding techniques.
Thanks to Kate MacDonnell, Coffee Affection!
---
#9- Paul Davidson and Rohan Seth
Paul Davidson and Rohan Seth are the co-founders behind Clubhouse, the invite-only audio app that is rapidly changing the way we network and build community by allowing members to join and host audio conversations turning any room into an open discussion moderated by an expert/celebrity/entrepreneur and guests can raise their hand to join the conversation or quietly leave and drop into another room. Paul and Rohan have disrupted social media by creating a casual and inclusive space for interactive discussions by putting you in the same room with interesting and inspiring people.
Thanks to Paige Arnof-Fenn, Mavens & Moguls!
---
#10- Netflix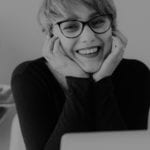 Disruptive technology is profitable over a considerable period. Initially, the disruptor must progress a foothold in the market from where to progress.. The new product or service is initially understood and published into the low end of the market. Our favorite dispute is NETFLIX, I don't have time to watch series so I cant relate to facts and scenarios happening in the cinema world. Netflix added to help and create research with this platform. I adore how more and more alternatives are arriving so that people can watch films, shows, and other programs when they want. Cable companies have had so long to innovate but they just ceased to function. Had they been more forward-thinking.
Thanks to Jesse Lingard, Ranksoldier Pvt. Ltd.!
---
#11- Grammarly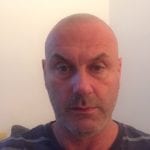 Though it existed from the 1970s, most people continue to use their services nowadays. Grammarly is still the leading spell-checking software that provides free and paid writing tools for professional and educational uses. Furthermore, they are leading globally with its advanced spell check, grammar check, and writing assistance features. Therefore, Grammarly is a highly appreciated tool to make all your work possible.
Thanks to Martin Seeley, MattressNextDay!
---
#12- Impossible Foods
Impossible Foods, the plant-based meat substitutes producer. The industry is still very much in its early phase, but a growing vegan and climate-conscious population will drive
up demand for plant-based foods. The pandemic has further accelerated the consumption of plant-based products as people become more health-conscious and aware about the sustainability issues that a growing global population and changing climate posses to the meat industry. But people are still not ready to give up their meat, but Impossible Foods is perfectly positioned as it offers high-quality products that recreate the experience and nutrition of meat products.
Thanks to Corina Onet, Chef's Pencil!
---
Who are some of your favorite disruptors and why? Tell us in the comments below. Don't forget to join our #IamCEO Community.