Inspiration
28 Entrepreneurs Explain Why They Started Their Business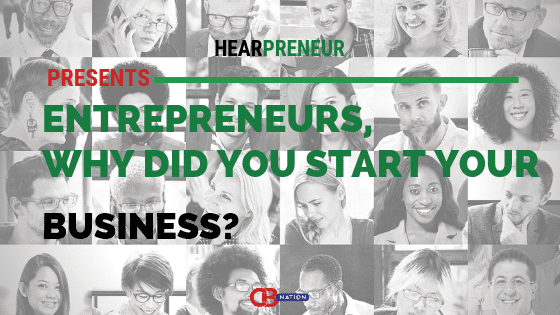 Each business has a story. No matter if the business is a Goliath like Wal-Mart, or a local business owned by a couple or family, the business has roots in an idea. For each business owner, the story of their journey can range from monetary needs or the passion for a unique project. Each story is different though the reasons may be the same. No matter the tale, the background behind each and every business is what fuels each and brand.
We asked some entrepreneurs and business owners, why they started their businesses:
#1- Almost by accident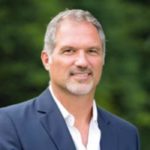 Dr. Tom Offermann, my business partner and a dentist, was using a substance in his work for dental fillings, just like dentists do every day. A patient asked to have some to try, and came back the following week asking for a huge amount–more than a few year's worth, literally! When asked why, the patient said he was using it in microelectronics work to attach tiny wires. Dr. Tom was blown away and thought, if this guy can use it by the drop for electronics, imagine how millions of others could use it every day in their lives for thousands of other projects. He worked tirelessly on coming up with a version that was more versatile and useful on everything but teeth, and of course, would be much less expensive. So Bondic was born! Who knew there would ever be something better than glue?
Thanks to Robert Harbauer, Laser Bonding Tech, Inc.!
---
#2- Honor a special bond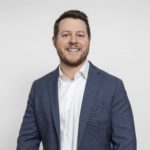 My co-founder and I came up with the idea for Cuddle Clones in an entrepreneurial-focused MBA program. We wanted to honor the special bond people have with their pets by creating handmade, custom plush replicas. Many people might think our clones are only memorials but 70 percent of our requests come from students going away to college, military personnel on deployment who have to leave the family pet behind, or from people who simply just love the idea of having a cute plush version of their pet.
Thanks to Adam Greene, Cuddle Clones!
---
#3- The idea started with Duane Cheers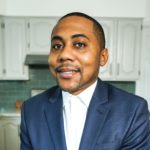 The idea behind Everything Legendary, a black-owned plant-based food company, started with Duane Cheers. He was inspired to create a healthy food line after he went grocery shopping with his mother who had been dealing with Lupus for more than 30 years. She ate a plant-based diet and was always on the hunt for vegan products to help maintain her health, but what she really wanted again was a burger that was vegan and had flavor. Duane enlisted the help of a seasoned chef, not a lab technician, to create a flavorful burger like no other and make a meal worthy of Mom. Everything Legendary features vegan patties and ground, vegan cheese-infused patties, and more healthy food options full of flavor to come!
Thanks to Duane Cheers, Everything Legendary!
---
#4- Because coaching changed my life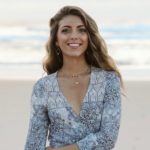 It supported me to realize that I did not have to stay in a corporate job I didn't like, living a life I didn't enjoy… But rather I had choices. Thanks to working with a Coach I was able to turn my life around and went from living a life by default, to living one by design. The gratitude I felt for this opportunity was what fuelled my passion to become an entrepreneur and start a business supporting people to transform their lives as well.
Thanks to Sigrid Tasies
---
#5- To make a big difference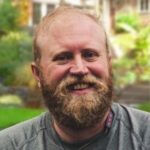 I started my business because I wanted to feel like I'm making a big difference in the world. I wanted to be able to set my own hours and control my relative level of stress all while potentially earning a lot more money. I wanted to create something that pays off on a personal level because it's easier than directly plugging into the rat race of being an employee. Having ownership, as well as pride in what I do, is important as I push myself forward every day providing for my family and their future.
Thanks to Noah James, Liberty Lawn Maintenance!
---
#6- Combine two interests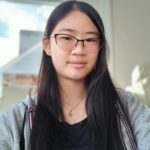 People have always told me that I need to choose between science and the humanities, but I have an equal love for both of them. I've always wanted to pursue medicine as a career, but creative writing and art are extremely prominent things in my life. Not wanting to choose one over the other, I tried to find a way to combine my interests. After some research, I decided to start my organization to show the world how it's possible to merge the two worlds and to find other students who share similar interests.
Thanks to Alexandra Chu, MedCreate!
---
#7- To provide a more empirical and evidence-based approach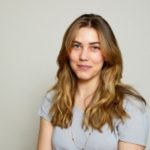 I started Bace Health because I wanted to provide a more empirical and evidence-based approach to CBD and cannabinoids. I used to work in clinical research at Mount Sinai hospital, and as I was working with patients I realized that there weren't any solutions for individuals approaching CBD for health.  What do at Bace, from how we select the farmers we work with, to the extraction method we use, to how we communicate, is with the goal of giving people greater agency over their health.
Thanks to Sarabeth Perry, Bace Health!
---
#8- To create a complete one-stop shop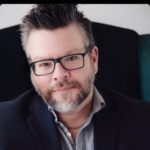 We started Ottawa Special Events back in 2010 as a complete one-stop shop for all event rentals. Historically, if you were hosting a large event in our city, you had to call a tent company, a party rental company, a sound and lighting company and a stage rental company. If your project was even more substantial, perhaps an audiovisual company as well. We created a business that you can order absolutely everything you needed with one phone. Granted, we cross rented everything and did the leg work on behalf of the client, eleven and a half years later we have over a million dollars in our inventory, a large warehouse filled to the rafters and very happy clients as we saved them both a lot of time and money.
Thanks to Michael Wood, Ottawa Special Events!
---
#9- Create quality skincare products for men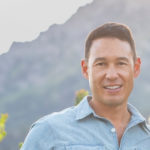 When my wife Stacy and I were pregnant with our first child in 2014, we transformed our lives, ensuring everything we use in and on our bodies was as organic, non-toxic, and sustainable as possible. When we moved to the Wyoming mountains, my face would get badly chaffed from the blustering winds of winter and the hot, dry weather in summer. The only relief I got was from the women's skincare products my wife uses. That's when we asked ourselves why there aren't quality products to nourish and protect the thicker, more sensitive skin men have. This time coincided with the reemergence of the wellness lifestyle trend. However, we saw that the focus of most organic skincare brands was on women. And Stacy and I know that natural, quality skincare is essential for men, too, especially in harsh, chaffing climates like Wyoming. So we began developing a serum using wild-harvested botanicals from right here in Wyoming's Teton Mountains. The result is Caldera + Lab, our performance luxury skincare brand for men that harnesses pharmaceutical-grade science and nature's purest, most potent ingredients.
Thanks to Jared Pobre, Caldera + Lab!
---
#10- Create connections to young women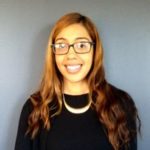 I've always felt connected to young women of color and wanted to build a community of women supporting each other. During the pandemic, I realized that I could do that through fashion and style. The term Love Rush is defined as 'to have a great attachment to and affection for'. It is generally meant to describe a feeling you have for a partner but I believe this is the affection we should have for ourselves. Women love to feel and look good and that's what Love Rush Essentials is all about.
Thanks to Jasmine Charbonier, Love Rush Essentials!
---
#11- Two reasons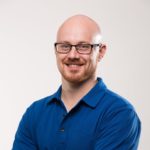 First, to become financially independent. During the earlier stages of the pandemic, I saw a lot of people I cared about getting laid off from their jobs. While I was fortunate to have kept mine, it opened my eyes and I realized having a single source of income was incredibly risky. Secondly, I have a passion for helping people and I discovered a way to do that through real estate. Unfortunately, investors tend to have a bad reputation, but for the homeowners who actually need someone like that to buy their house, I take great pride in the way we go about it.
Thanks to Phil Bryson, Easy AZ Home Buyer!
---
#12- Connect young adults to economic mobility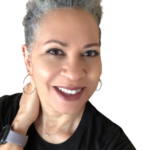 When I decided to leave the tech field to pursue full-time entrepreneurship, I decided that I wanted to be a social entrepreneur, using business to innovatively solve social challenges in the world. I started Advancing The Seed, Inc. as a way to help unemployed and underemployed young adults connect to economic mobility by providing training and development resources that could teach them the skills to be strong leaders, improve their soft skills, and increase their financial literacy. We have served over 4,100 youth and young adults through our program to date. At the beginning of 2020, just before the COVID-19 pandemic impact, we launched a learning management system (LMS) to allow us to expand our training program through a virtual platform. This allowed me to once again leverage my technical skills to deliver innovative solutions to serve our community. Our new business model allows us to partner with other nonprofits and reaches more individuals in need of career development and soft skills training.
Thanks to Regeanie Corona, Advancing The Seed, Inc.!
---
#13- Offer cabinet designs that beautify home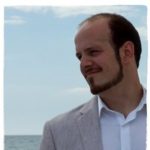 My family loves to hang out in the kitchen since we are Greeks, so my brother, Alex, and I started Cabinet Select. We wanted to help homeowners by offering cabinet designs that beautify homes and make kitchen storage much more efficient. Our ultimate goal is to share with the rest of the world how an exquisitely constructed kitchen can do wonders in making cooking more efficient.
Thanks to Chris Alexakis, Cabinet Select!
---
#14- Create lifestyle stock imagery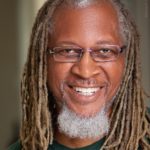 As a photographer and a content creator, I get to live on both sides of the lens. Its always been difficult to find lifestyle imagery of African Americans. It's not that we don't do 'regular' things, its just not captured and available on stock photography sites. Whenever you have a  problem or you feel that something is missing in the world, that's oftentimes an indication that you need to do something about that. This is why I built UmbrellaStock. The purpose is to create lifestyle stock imagery of Black people doing normal (and some not normal!) things for use in advertising, blogs, websites, and any other way people want to use these images to paint a wholistic image of Black life.
Thanks to Michael Allen, UmbrellaStock!
---
#15- Grow my interest
I've always been interested in automotive. I wanted to learn more and more about it as I grew up. When it was time for me to start working with different kinds of automotive, I tried to find something that could improve how we used our cars. I saw a problem with our automotive and wanted to improve it. With our products, I want to make sure that driving, keeping, and taking care of our cars is easier and more convenient. I wanted to solve a problem, and I did.
Thanks to David Clelland, Infiniti Tracking!
---
#16- After an unexpected deal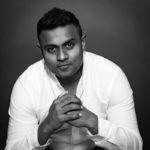 A few years back, when I first landed an unexpected deal with a huge F&B brand. I barely knew the restaurant space but anyway I delivered an online solution that helped them save time and money on online ordering. Soon I got curious to know where else I could find similar clients and to my fortune, I tapped into a niche market of F&B brands who looked for a customized ordering solution for their outlet. Hence my curiosity to tap
an unserved market made me build 'NinjaOS.
Thanks to Vignesh Wadarajan, NinjaOS!'
---
#17- For satisfaction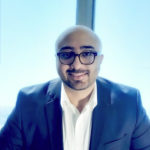 As a marine engineer and naval architect, I have worked at various multinational companies and major shipyards in the Gulf region. I have started my business because I am never satisfied and always looking to go the extra mile. Freedom, flexibility, growth, being in control, and many more benefits you get while running your own business are good. However, my reason is that I am always eager to take more challenges,more risks and avoid routine work. You won't get these challenges and  this vast experience unless you start your own business.
Thanks to Ahmed Magdy, Workshop Insider!
---
#18- Necessity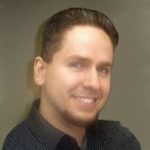 I honestly never thought about starting my own business, it actually fell into my lap after a series of unfortunate events. I went to school for web and graphic design and I found the job market was lacking to say the least. The places I worked had very limited opportunities for advancement and I hit dead ends quickly. In fact, all three of the companies I worked with went out of business in two years or less. I went the freelance route instead and found out if you're good to people they'll return the favour with extra projects and referrals. Now I have my own web design and digital marketing agency and I've been doing it for 14 years and counting. I can't go out of business really, there are enough clients to get by even on the rainiest of days.
Thanks to Jeff Moyer, Advance Web Solutions!
---
#19- After being let go from my previous company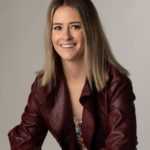 I started this company after being let go from my previous company unexpectedly. I was in a starter design position at a startup, and they eventually over extended their budget and were forced to cull the operation. The few years I was with them, I felt strongly that there were a lot of things I would have done differently, and starting my own brand was an excellent opportunity to prove myself. And it worked. The main thing that drove me to expand was the enthusiasm from the 13 full time artisans who work with me, who have the same drive and passion and dedication to their brand, and doing things right.
Thanks to Bailey Christenbury, Ringcrush!
---
#20- It was a very natural process for me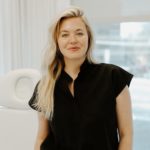 After college I went on to pursue a master's degree in nursing, and I was also working with a plastic surgeon in the ICU who performed reconstructive surgery. Although this surgeon did not specialize in medical aesthetics, I actually started to become very interested in this field through learning about things like injections. I decided to learn more about cosmeceutical treatment, which led me towards building Skin Pharm. Although I had not originally planned on working in the world of cosmetic skincare, I am happy that I am able to run a business based off of a genuine interest that I stumbled upon in my 20s.
Thanks to Maegan Griffin, Skin Pharm!
---
#21- Share my knowledge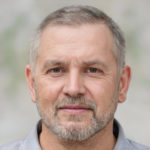 Some people want to start a business, but they do not know how to start. I realized that I could help them. Specifically, I can help them by sharing my knowledge about barbecues. I want this to work by giving them free information from my experiences, and then they can use that knowledge to put up their own business. In return, I get a small commission from the products that I recommend—products that I believe in and use.
Thanks to David Johnson, Barbecue Logic!
---
#22- As a DIY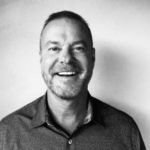 I was running an interactive voice response (IVR) business with millions of customers, and the volume of calls in our contact center became impossible to handle. Speech recognition was the only way to automate simple, low-value questions. After receiving some extremely expensive quotes, we decided to do it ourselves, by curating the best and brightest to usher us through the process. Within just a few years, we had built a sophisticated speech recognition engine, and LumenVox was born.
Thanks to Edward Miller, LumenVox!
---
#23- Due to prior experiences and education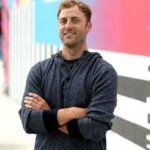 Famous IRL came about due to a lot of prior experiences and education involving e-commerce, communications and graphic design. Furthermore, one of my previous jobs working for a t-shirt marketplace really gave me the confidence to do what I do because of how much freedom they gave me in coming up with my own ideas. Due to an accumulation of the proper skills as well as working with people who believed in my abilities, I'm now in a place where I feel empowered working for myself.
Thanks to Mike Pasley, Famous In Real Life!
---
#24- After a stressful experience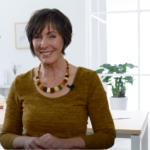 I had the stressful experience of being ripped off by service providers in a start-up that went bad. I took on the lessons and decided to help others avoid the same mistakes. I know 'helping others' sounds clichéd, and clearly I need to make an income. But I'm seeing a business culture that's all about securing the client first, and work out how to do it later. The stories I hear from clients are heartbreaking. For me, getting out of bed each day knowing I'm going to make someone's life better, to take some stress away and make them smile is what my life is all about. The personal satisfaction of helping people is just as rewarding as being paid.
Thanks to Judy Celmins, ThriveableBiz!
---
#25- Opportunity for improvement
Have you ever used a product or service and wondered how you could improve it to make it more functional, visually appealing, or simply better? Like most entrepreneurs, I noticed something unattractive that could be improved. I was a web designer who was sick of seeing poor websites on a daily basis. I also have a passion for web design and was making websites for fun. His desire to improve an existing service, along with his web design skills, resulted in a successful commercial enterprise. The two seemed to be a good match. I could start my own business while also assisting lawyers in improving their web reputations.
Thanks to Naomi Stone, Room Service 360!
---
#26- Counter a common belief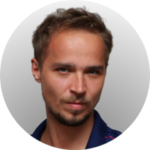 It is a common belief that document photos can be taken professionally only by a photographer or in photo booths. During the pandemic, all photo booths closed: people who needed to renew their documents were left alone. Our startup offered them a solution, being an online service: they could take professional photos staying at home and saving time and money. My greatest satisfaction is knowing that I can help many people get their visas and passport: all reviews of our service accent how we simplified their lives.
Thanks to Tomasz Młodzki, PhotoAiD!
---
#27- Work/life balance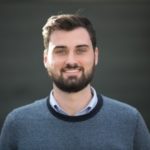 The most important factor in the creation of the business was to gain control of our work/life balance and the direction my career was to follow. I had the relevant experience and the drive to get launched, all I needed was the right idea. When a gap in the market arose, I knew the time was right to take the chance.
Thanks to James Crawford, DealDrop!
---
#28- Experience a life full of excitement!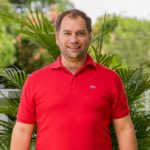 As a pro-active human being, I always look for the excitement of new challenges and experiences. The same reason worked as a big motivation for me behind stepping into the world of business. To be honest, I have not been disappointed at all! Freedom, skills, money, pride, and passion – all these things made me realize that starting a business is one of the best decisions I have ever made in my life! Indeed, entrepreneurship amounts to ever-changing challenges. Opportunities pop up, new challenges rise all of a sudden. You've got to hustle dealing with all these issues, it's like you are playing the greatest game in your life! The excitement of learning new things, exploring the opportunities, and managing everything freely still give me goosebumps. Even though I have achieved a lot of success with my business, I still look forward to achieving more. To be honest, the excitement of my business is something that has made my life even more cheerful and happy.
Thanks to Matt Strickland, Modern Realty Guam!
---
Why did you start your business? Tell us in the comments below. Don't forget to join our #IamCEO Community.