Storytelling
27 Entrepreneurs Explain Why They Started Their Businesses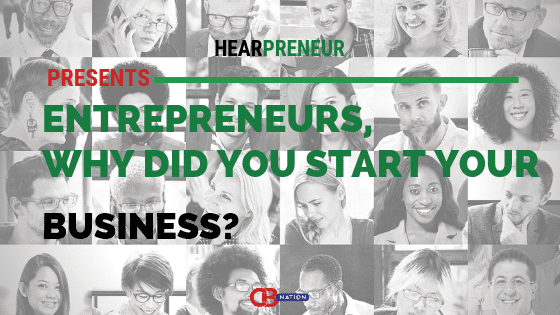 Each business has a story. No matter if the business is a Goliath like Wal-Mart, or a local business owned by a couple or family, the business has roots in an idea. For each business owner, the story of their journey can range from monetary needs or the passion for a unique project. Each story is different though the reasons may be the same. No matter the tale, the background behind each and every business is what fuels each and brand.
#1- Get in control and break the norm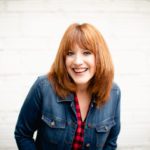 At 24 I was putting myself through college and running the creative services department at an energy systems engineering firm in Seattle when the company was purchased by a French firm. They had me lay off the entire team of seven designers and then laid me off. However, two days later they called me back and said we made a mistake – we need to do some rebranding and we need you to come back. I decided I didn't want to put my fate in somebody else's hands anymore, so I jumped in my car, drove 60 minutes to Olympia, the state capitol, got a business license, and the energy systems firm became my first client. I also grew up with a father who had traditional values around gender roles, favoring female domesticity over entrepreneurship and leadership. He didn't believe that women should be in business. The realization that I could run a company and I could do it well was also the attraction, motivation, and inspiration for founding Artitudes Design.
Thanks to Andrea Heuston, Artitudes Design!
---
#2- To improve the world in three ways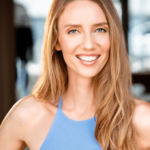 Why I started my company, the short answer: the world is not happy, not well, and quite lonely. The mission of Recess Everyday LLC is to make the world a happier, healthier and more connected place. The world is hurting and my idea is to try and make a difference any way I can, one of which was to start my own business! Since I have formed my LLC, I have designed a stretch certification program for a major chiropractic company, lead dozens of wellness presentations and programs for numerous companies, and I have a book of business of wellness coaching clients. The future: to expand and train other leaders to continue to lead the way in a Wellness Revolution. For those that cannot afford the services of my company, I make sure to volunteer in leadership positions with the Junior League of San Diego.
Thanks to Alice Maples, Recess Everyday LLC!
---
#3- Based on my background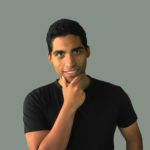 For 10 years, I was a freelance copywriter helping online course businesses grow with copywriting. However, my real dream was to build an athletic apparel brand like Rhone. Unfortunately, after 18 months of trying to build a new brand from scratch, it failed. I was now in a position where I needed positive cashflow quick, while staying in ecommerce, which was an industry I fell in love with. Because of my background as a service provider, I realized that the fastest, simplest, and easiest way to hit my financial goals was to offer services to ecommerce brands.
Thanks to Danavir Sarria, SupplyDrop!
---
#4- Get away from personal problems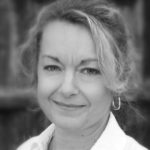 Countless enterprises have sprouted as a way to get away from the daily grind of the office. My finance career began with a long commute and a cramped cubicle. I despised every minute of it, which is why I decided to establish an internet business. However, simply wanting to get out of cubicle land isn't a strong enough motivator in and of itself. As with any other firm, this one is destined for success. I was having trouble managing remote teams and keeping track of their billable hours after working with them for a long, therefore Hubstaff was born. Every business I've founded has stemmed from a personal problem, I m convinced.
Thanks to Susan Smith, Velden Engineering!
---
#5- Pursue a mission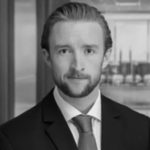 I wanted to be a lawyer as far back as I can remember. I started my career working at a large law firm in New York. It was everything I could want as a twenty-something cutting their teeth in a new profession. But after a few years, I wondered what had drawn me to the law in the first place, and the truth was that I wanted to leave the world a little fairer, and perhaps a little more just, than I had found it. I realized that working for large companies who were fighting each other, or fighting the government, was never going to scratch that itch. So, I left the firm and started my own one that focuses on helping whistleblowers report corporate crime. Every day I speak to people who are finding the courage to speak out about injustice, corruption and fraud, and I'm proud to be the one who tells them they are doing the right thing, and that I'll do everything I can to help them. Starting a business is difficult, and while I don't get more sleep than I used to, I definitely sleep better.
Thanks to John Joy, FTI Law!
---
#6- I looked at the industry as a whole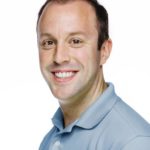 When I began ViscoSoft, I was inspired by the actual mattress topper industry, which I felt lacked serious brand identity. I wanted to become the preeminent brand for mattress toppers, while also staying affordable. Sometimes it can be so hard to truly optimize your sleep because of how inaccessible and expensive certain sleep products can be, so I wanted to work against that. I believe businesses across all industries can still provide top-notch, quality products to consumers, without forcing them to break the bank. When starting my business, it was all about the audience and the accessibility. Put your consumers first!
Thanks to Gabriel Dungan, ViscoSoft!
---
#7- I could push myself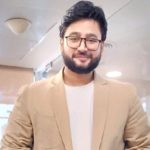 Some people thrive on their job's monotony, completing the same chores day after day. But, you can be sure that as an entrepreneur, each day will be loaded with new possibilities to challenge yourself, be innovative, and learn something new. The beautiful thing about having a small business is that no two days are ever the same. Because I learn something new about running a business every day, whether it's about taxes, accounting, or the variety of other things that go into running a business, I'm always interested in the bits and pieces of information that I acquire every day just to keep the business going well.
Thanks to Hassan Usmani, YEELIGHT!
---
#8- Help people reclaim their confidence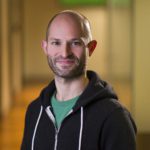 I was living in New York for a few years and saw the rise of clear aligner businesses. These businesses were helping people straighten their teeth at a much lower cost and with less pain than traditional alternatives such as braces. They were helping people reclaim their confidence. When I moved back to Australia I identified a gap in the market as these clear aligner businesses were not mainstream here. Our mission is to make dental care more affordable for all Australians and that's why I launched Beam.
Thanks to Alex Dask, Beam!
---
#9- To improve American manufacturing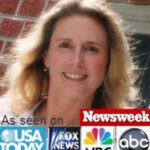 I want to help make American Manufactures more competitive so that reshoring makes economic sense. If manufacturers can increase productivity, they can produce more without increasing costs, then they are more globally competitive. There are several nice side effects from increased productivity. Increased productivity means increased profits allowing manufacturers to pay higher wages and attract the best employees. Increased productivity also leads to reduced lead-time and improved due date performance, both of which reduce chaos and foster a great work culture. I'm totally addicted to helping manufacturers improve!
Thanks to Dr Lisa Lang, Velocity Scheduling System!
---
#10- Take the risk and reap the benefits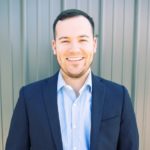 There is no doubt that starting your own business is a dangerous venture. However, with risk comes gain. To put it another way, the better you are at risk management, the more profits you will be able to gain. What I like best about the company is playing the game of business. It's like mixing high-stakes poker with the best strategy game ever. There is an infinite number of variables in practically every facet of the business, and just when you think you've got something under control in one area, everything changes. I particularly enjoy putting my own money at risk and then having to live with the consequences of my decisions (good or bad). As with any excellent game, the more you play, the better you get. You learn to distinguish between excellent and terrible opportunities. You learn how to appear to be devoted to new products without actually committing financially until you receive feedback and orders from your customers. You will also learn how to establish exit strategies for unfavorable situations as well as how to maximize excellent ones. Working on a project for several years with your team, overcoming all of the challenges, and then having millions of people enjoy it throughout the world is the most enjoyable.
Thanks to Tanner Arnold, Revelation Machinery!
---
#11- Out of necessity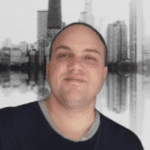 Before starting Bizstim Software Solutions I was a college professor and I had a tutoring company as a side hustle. I was doing well for myself. Don't get me wrong there weren't private jets in my future but money wasn't a concern. Then there was concern. My oldest son, who was 3.5 at the time was diagnosed with Autism and my life took an abrupt turn. My wife and I are both professionals but with the diagnosis of Autism came a lot of responsibility. Someone had to take our son to speech therapists, occupational therapists, behavior therapists and a myriad of other medical appointments. Since I was a the better orienteer, I got the call. First I quit my professing position and within six months I had to close down the tutoring business. Time was at a premium. My little guy had to come first and I needed to focus on him. It's was a huge shock going from making a good
living to being dependent on another person. I didn't like it much. My sons were in bed by 9 pm and I usually stayed up for a few more hours. Instead of watching TV or trolling the internet I thought I'd try my hands at coding. While operating a tutoring business I was able to identify a demand for niche business software. From 9 pm to 1 am I banged away on a keyboard. 18 months and 2000 hours later I finished coding the software and released it. The time I spent doing this kept me sane. It gave me purpose and it helped me deal with the obstacles my son and family faced. That was 6 years ago. My son is doing well. When I think about the software I made and the people that rely upon it I find myself stunned. I built that? What else can I do? The business was about keeping my mind engaged but now it's about uncovering what lies in my future.
Thanks to Christopher Binns, Bizstim Software Solutions!
---
#12- Promote brands in the new normal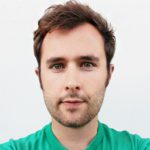 With the strike of the pandemic, our leads and sales accelerate ten times fold the pre-COVID. Hence, digital marketing sets the top rank in the minds of business owners, which is the best way to promote their brand in the new normal. I was so amazed at how the internet works. In 2018, I decided to put up my remote digital agency. Now, I just realized that I was right following my instinct.
Thanks to James Parsons, Content Powered!
---
#13- Showcase different communities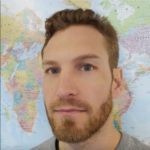 The reason I started my travel blog was initially to talk about my travels and share my experiences with the world kind of like a digital scrapbook, but it was more of a selfish endeavor in the beginning, and I was hurtling towards an epic burnout as it takes a lot of brain drain to actually come up with ideas, do research, and actually create the content. That is when I decided I wanted to pivot my business to showcase the different communities I have had the privilege of visiting. I love the freedom and opportunity it gives me to live life on my own terms, but the main reason I kept growing my business was to inspire others to travel and change their lives through travel, like it has changed mine, and also to connect the world through opening up the world to everyone as it is – a beautiful and magnificent creation.
Thanks to Marc Tonkin, JTG Travel!
---
#14- Improve some areas in my industry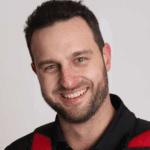 I was in the painting and home renovation industry for years before I started my business. I always really enjoyed it – from the actual painting itself to making an impact on lives through renovating their homes. While I really enjoyed the industry, I also started to see areas in which improvements could be made. The ideas that I had could potentially revolutionize the way that people connected with contractors and upgraded their homes, and I wanted to see if they would work.
Thanks to Andre Kazimierski, Improovy!
---
#15- I seized an opportunity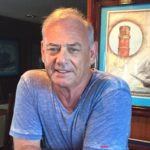 I started Red Sea Diving College because I saw the chance to build a business that would be a pioneer in Egypt. As one of the first centres in the destination of Sharm el-Sheikh, established in 1989 we started on the beach as there was no infrastructure to work from. Having spent a large part of my career in scuba diving there were no competitors to speak of so business was good, by building a business that focused on training new divers and raising instructors we played an important part in the diving history of the Red Sea.
Thanks to Alain Sobol, Red Sea College!
---
#16- Direct people towards the right path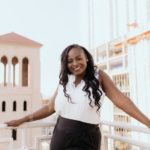 I have been working in the industry for a while now. I have had to deal with various situations that came my way; mostly all on my own. One fine Saturday morning I was having my cup of coffee in peace when my phone lit up with some "urgent" work. A minute before I had been daydreaming about a vision in my head about bringing my thoughts to life, and a second later all could think about was my responsibilities, my time and effort that I consistently owed to other people and not myself. This is when it hit me how there must be hundreds of people out there who just need to be directed towards the right path at the right time. Every asset of success is stored within them, and all that is needed to see it flourish is a gentle, nurturing push. Which is how I decided to become an online business coach and social selling expert. I hope to see all these businesses thrive under the banner of my support!
Thanks to Lattice Hudson, Lattice & Co!
---
#17- For financial freedom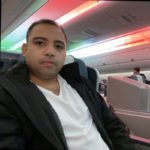 After witnessing a few pivotal moments in the lives of some of my family members, I realized that I needed to own my own business to be in charge of my destiny. My uncle had his own business and was able to retire at 50 because of it. In addition, he owned a home on a beautiful lake and spent his winters in tropical locations. My parents, on the other hand, were both laid off from their jobs in their 50s. My parents were forced to start over after 17 and 20 years of service, respectively. It demonstrated that I needed to own my own business to have financial freedom and control over my future truly. On the plus side, my parents are now shareholders in my company, and I hope that it will enable them to retire comfortably.
Thanks to Teo Vanyo, Stealth Agents!
---
#18- Pursue what I wanted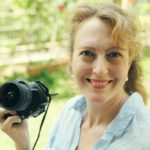 When I was just starting my career, I was very excited and motivated. After a few years of doing the same thing over and over again, every day, I got tired. I decided I was not happy anymore, so I stopped and stepped back to see the bigger picture and asked myself, 'Is this what I want?'. The answer is NO. So, I quit my job and started my own business, in line with what I love doing the most. I already have the knowledge, and I do not want to waste it.
Thanks to Jeneva Aaron, TheHouseWire!
---
#19- Provide clothing needs of people with disabilities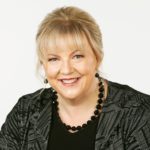 I started my business to provide the clothing needs of people with disabilities, especially those with neuro-divergent conditions. I conceptualized Jettproof after realizing that there wasn't any regular clothing in the market that could ease the meltdowns of my son Jett, who was diagnosed with severe autism, global development delay, and sensory processing disorder. While patterned after compression vests (which can only be worn for 20 minutes before losing its effectiveness), Jettproof's line of singlets, shorts, shirts, blankets, and many others can be worn or used the whole day. I am driven by the mission to bring change in the lives of people with sensory conditions. It's possible for them to adapt and function effectively in society.
Thanks to Michelle Ebbin, Jettproof!
---
#20- Tomato sauce & bread story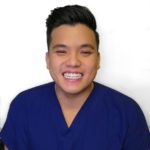 I grew up surrounded by poverty. My parents were both refugees from Vietnam and had to support a family of five. We would eat fruit or vegetables and rice because we couldn't afford meat. I wore old, faded clothes covered in holes – the same went for my shoes. One day, I was about 8 years old at the time, I woke up earlier than usual. I saw my dad preparing his lunch – he swirled tomato sauce onto a slice of bread and packed it into his lunch bag. That was when I realised, even though I thought it was tough getting teased and bullied at school for being poor, my dad had it even tougher. Now I've made it my mission to make sure no other family goes through the same thing – I run a marketing company and help other businesses thrive.
Thanks to Daniel Phung, Full Books Marketing!
---
#21- Bring unity back to communities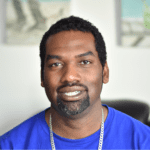 My business was started to bring unity back to communities that incorporate music in their daily practices. I am merely a tool that came up with a vehicle of service and product delivery to uplift clients while being inclusive. Music delivery can be just a business but I instead choose to use music as an act of service, using encouragement, displaying love, and emphasizing the will to make everyone a part of the process. The name is Oh Yeah Beats and each client (big or small) can too chant Oh Yeah.
Thanks to Orville Wright, Oh Yeah Beats!
---
#22- Because of one woman's promise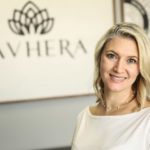 I started Savhera because I saw a need that no other business was addressing. I was a human trafficking researcher interviewing sex trafficking victims in Dehli, India when a woman said to me: 'Why should I tell you my story? You'll just exploit me for my story like men exploit me for my body.' When I asked what she needed, she said 'I need dignified employment to get out of this dirty business.' I promised I would help her find a job. But after a year of searching, I couldn't find anyone willing to hire her because of her lack of education and lack of professional experience. So I started a business to give her a job! Savhera is a wellness company that sells premium aromatherapy products and organic essential oils. Now Savhera gives dignified employment and restoration services to sex trafficking victims who suffer severe barriers to employment. It all started because of one woman's promise to another.
Thanks to Vanessa Bouche, Savhera Wellness!
---
#23- Two reasons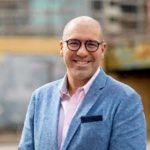 I ran my family's business for 13 years. After that long two things became clear. 1. I wouldn't be happy doing this for the rest of my life. 2. I had learned about some serious customer problems that I knew I could solve with a tangential business. It was a big step to leave the family business and start my own. I identified the issues surrounding appraisals and insurance and knew there was a strong business opportunity to solve these problems. I also knew that it would be a great challenge to tackle these complicated problems, while achieving some life fulfillment even if I tried and failed. This was the impetus to start BriteCo – the best decision of my life, no matter what happens (success or failure). I love it because the problems are hard, but finding the right solutions can improve people's lives. Everyday poses a new and exciting challenge, which is incredibly rewarding and fulfilling.
Thanks to Dustin Lemick, BriteCo.!
---
#24- To get out of a toxic environment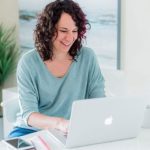 My side-hustle started in 2015 on a whim. At the time, I was working full-time as a website developer in a corporate environment. While I loved my job at first, the environment started becoming increasingly toxic as a result of being a young female in the tech space. Out of desperation to get out of that job, I decided to start offering web development services on my own. Once money started coming in through the business, we used that to build a savings account of 3x my monthly income. That gave us the safety net we needed to feel as comfortable as possible with me leaving my job. Although it still felt like a huge leap! That leap did end up being the biggest obstacle I ran into. It was a scary move for me to make and most of my family members, aside from my husband, weren't supportive of the decision. They saw it as me leaving a high-paying, consistent job to do something that probably wouldn't work. It didn't make things easy, but I'm so glad that I believed in myself and didn't let them push me to stay in an environment that I would have never thrived in. I offered only web development services for the first 3 years and now have shifted to making the majority of my income through selling an online program about how to run a virtual summit. I am currently registered as an LLC, as it seemed to have the lowest barrier to entry, while still giving my family and I the protection I wanted to have.
Thanks to Krista Miller, Summit in a Box!
---
#25- To meet bag regulations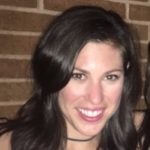 I started my company, Margo Paige, which focuses on clear handbags to meet bag regulations at events and venues across the globe. After being turned away from a football game for not carrying a clear handbag, I went online and discovered clear handbags were either inexpensive and would break on the second wear or priced over $200. I knew there was a solution for a reasonably priced clear handbag that is stylish and not to mention sustainable. Margo Paige carries affordable, stylish and sustainable products.
Thanks to Margo Fery, Margo Paige!
---
#26- Develop safe and versatile workwear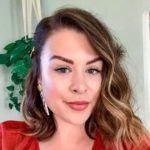 Women shouldn't have to choose functionality over fashion. The shortage of PPE that's safe and chic for women in demanding industries motivated our business to develop safe and versatile workwear. Women who have to wear uncomfortable, unprofessional, unappealing workleisure can experience lower self-esteem. By designing handcrafted, steel-toe shoes that are ASTM certified, women have the ability to express their creative personalities anywhere while helping them feel safe and confident.
Thanks to Hayley Albright, Xena Workwear!
---
#27- Out of a failure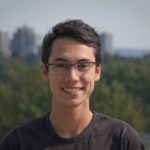 We had a billion-dollar project go haywire because of hiring processes. We were taking 8 weeks to hire new people – and we needed them right away. So, three college friends had this idea of a digital bench of talent that we could pull from at any time – and with $3,000 out of pocket, we started our own company – and were able to double in revenue every year, with over $1,000,000 in revenue in 2020.
Thanks to Scott Hirsch, TalentMarketplace!
---
Why did you start your business? Tell us in the comments below. Don't forget to join our #IamCEO Community.