The end of every year is the opportunity reflect on a 365-day journey. 2021 may have been a bad year for some people especially due to COVID-19 pandemic while, to others, it was a great year. Many businesses were launched and others were closed. Pivots were made and goals were shattered. In the last few days of 2021, we took some time to ask a few entrepreneurs and businesses what their biggest business accomplishments were.
#1- Launched company's website and blog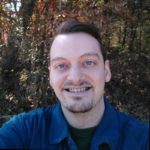 I am proud of launching our company's website and blog. We also have built a client list of over 100 or more seniors within the six months of 2021. We have won vacations with the other companies we partner with. We have also managed our company budgets successfully and avoided unnecessary spending. We have launched a Facebook Page successfully.
Thanks to Tim Connon, ParamountQuote!
---
#2- Assembled a great team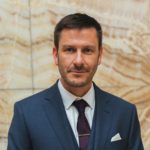 I am most proud of the great team I've assembled. I started my professional career without any contacts and now I've got the best team in the business. They're all genuinely nice people and they've got a ton of potential. I like seeing how far they've come since I started working with them. I think we'll be one of the most influential businesses in the city in just a couple of years. I'm really proud of the growth of my company and what we've been able to do. I'm proud that we've managed to bring in more clients and keep our existing clients happy. I'm proud of the fact that we've managed to bring down costs and managed to solve many of the problems we initially had. I'm proud of the strategic changes I've made that have helped my business grow.
Thanks to Ben Miller, Focus On Digital!
---
#3- Overcame adversity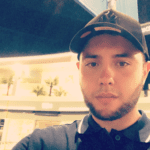 I am most proud of having overcome adversity in my early life. We constantly struggled with money as a poor family and my parents had daily arguments and fights. It was difficult for me to overcome my childhood traumas and find the strength to pursue some aspirations. But I mustered the courage to study hard while also working to pay for my studies. 
Thanks to Carl Panepinto, CloudTech24!
---
#4- Improved abilities in the online environment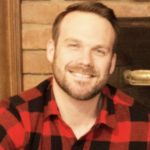 We were compelled to suspend all face-to-face coaching in March because of the pandemic's impact on our job but our staff responded brilliantly and worked with our course leaders to ensure that the interruption did not linger too long. In our most difficult year, we faced it together and managed to keep our relationship strong. We've noticed that throughout the industry, workers have done a fantastic job of minimizing disruption despite the fact that working from home has become the standard. The fact that we've been able to work together even though we've been apart is something that we're quite pleased with.
Thanks to Chris Muller, DoughRoller!
---
#5- Built a great team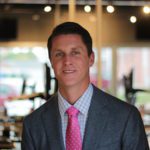 By the year 2021, my company had a strong sales force. In my career, I dealt primarily with young, raw talent. When I first started working with these young people, I had to help them overcome their initial worries, the series of rejections they experienced and other problems that new salespeople face. In the end, though, we became the company's most successful sales team across the country and I surely played a significant role in this achievement.
Thanks to Travis Lindemoen, Nexus IT Group!
---
#6- Increased marketing spend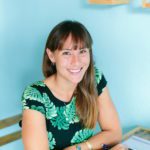 Taking a risk by increasing marketing spend (strategically), has paid off substantially, seeing our annual sales grow by over 30%. Having achieved our business goals for the year and now being stocked in Nordstrom Stores have been proud moments. However, I am equally as proud that our Giving Back program, where we donate a percentage of sales to local healthcare organizations, was given a huge boost with a large donation to the Kapiolani Medical Center NICU.
Thanks to Amber Thibaut, Coco Moon Hawaii!
---
#7- Had a resilient team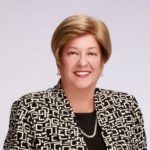 I am most proud of my resilient team. We spent more time listening to our members than ever before and, as a result, we were able to make meaningful investments in their personal and professional goals. My team dedicated their time to creating a sense of community. Our membership network of thousands of small business owners and entrepreneurs across hundreds of local chapters nationwide feel like they belong to an entire community now. We embraced technology and the human need to stay connected. Ultimately, I am proud of the many, many small businesses that did not have to close their doors because their fellow LeTip members passed business referrals that led to new customers. They helped keep each other in business!
Thanks to Kim Marie Branch-Pettid, LeTip!
---
#8- Prioritized health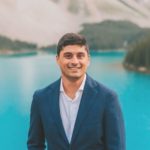 Personally, I'm proud of the way I prioritize my health and that of my employees this year. If there's one thing we've learned from the pandemic, it's that one's health is irreplaceable. As important as my career is to me, the safety of the people I care about absolutely takes top priority. We remained virtual for the entirety of the year as a safety precaution and I don't regret it for a second. Aside from protecting our health, this also provided me and my employees with more time with our families and less of a commute. It's been a win-win!
Thanks to Ravi Parikh, RoverPass!
---
#9- Enhanced facilities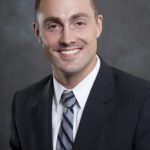 I once pursued a franchise with a vendor that insisted we spend a lot of money to enhance our facilities in order to compete. Our value is in what we deliver to clients, not in the elegance of where we deliver it. So, I've never conveyed mixed cost signals like that to our staff. A market saved me from wasting a lot of time and money on it. One of my most trusted sources reminded us that we were primarily fast followers who didn't have the weight to form a market and I was grateful for that reminder. There's no point in wasting time.
Thanks to Gavin Johnson, EV Cable Shop!
---
#9- Empowered employees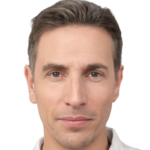 Local empowerment is essential to our culture and I feel it is important to our success and growth. Currently, we have many full-time employees around the world and none of them is an expat. We do everything we can to ensure that our employees have the resources they need to succeed at each of our locations. As a business, we place a high value on giving people a chance to succeed and earning our customers' trust. Throughout the organization, there is an entrepreneurial spirit that encourages new ideas and growth. We encourage our team members to take ownership of their own success by embracing the diversity in business practices between countries and cultures.
Thanks to Adam Wood, RevenueGeeks!
---
#10- Focused on personal health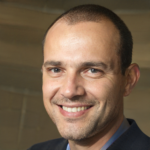 I focused on my own personal health and well-being in 2021 just because it was at the forefront of everyone's minds this year. What I didn't expect was the ripple effect it would have on the rest of my team. I can confidently say that my entire team is finishing 2021 out in a much healthier space than we started the year in. Sometimes, all it takes is one person to start doing the work–being that example–and others readily get on board. Your health is one thing you should always prioritize and I could not be more proud of my entire team for the amount of work they've put in this year, both in the business and on themselves.
Thanks to Brian Donovan, Timeshatter!
---
#11- Opened first flagship store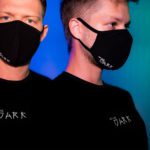 Through a difficult time, hard work can still pay off. We launched We Are Dark on Dec. 19, 2020. We worked tirelessly and on Nov. 20, 2021 we opened our first flagship store in Waikiki, Hawaii. We are extremely proud of how far we have come in such a short period of time.
Thanks to James Ross, We Are Dark!
---
#12- Launching a new company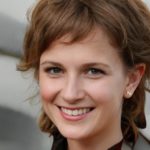 Despite the associated risks, I am thrilled that we are launching our own company. In my previous career, the next step could have easily been retirement in 15 years and I knew deep down that this was not what I wanted. I adore the fact that we now stand or fall on our own merits, hard work and the trust we must gain in others. I suggest the experience to everyone who wants to live life on their own terms.
Thanks to Emma Sophie, EverGreenSeeds!
---
#13- Had a strong team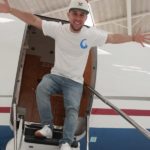 2021 has had its ups and downs for almost everyone in the world. While celebrating the small wins internally at our company, I think the biggest accomplishment is how our team has adapted to everything thrown their way. Adapting to remote work and staying focused is one thing but keeping a positive attitude during change and still producing at a high level is a huge accomplishment.
Thanks to Mike Howard, Jetsetter!
---
#14- Retained everyone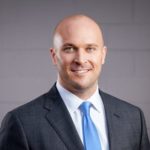 We are closing out 2021 on a high note. We did not have to lay off anyone before, during or after the pandemic. We had a great year from a balance sheet standpoint. Importantly, when the issues of vaccines and mandates had so many people at odds, our law firm approached these issues as a family and looked out for the health and safety of each other. We are closer as a law firm after 2021.
Thanks to Justin Hill, Hill Law Firm!
---
#15- Deployed solutions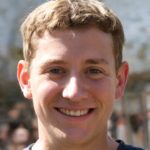 In 2021 alone, we have had a strong push from the market to use our solutions based largely on customer feedback and word of mouth in combination with a strong sales and marketing effort. This year, we have had many new companies contact us unsolicited, seeking help to automate a historically labor-intensive analysis to accelerate their ability to deliver value to their end customers. This cycle of solutions delivered and value received has been a staple for us since our inception and we expect to lean on this approach for the foreseeable future. 
Thanks to Neil John, One Computer Guy!
---
#16- Hit $1 million revenue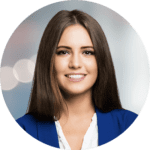 I'm proud of our business finally hitting the $1 million revenue. We didn't have much in the way of a revenue target when we started the year. With the COVID-19 slump all but completely decimating our business, having a high revenue target wasn't even on our list of priorities. We simply wanted to survive the year with a little money to spare but that hasn't been the case. In many ways, 2021 has been good for us as a business. We have been able to break through the noise with our marketing. Our sales funnels have been clicking on all fronts and the customers have been streaming in. Hitting the $1 million revenue line gives us a lot of impetus to approach the next year with more positivity and create a strategy around selling to our existing customers while trying to build a solid customer base.
Thanks to Alina Clark, CocoDoc!
---
#17- Fully embraced remote work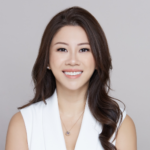 In 2021, I managed to lead my company through a transformational period that saw our company shift to working fully remote. While we had previously tried the idea of working in a hybrid model, our audit of the experience revealed that our company was most productive and efficient while remote. Our employees voted unanimously for this decision and we made the shift successfully.
Thanks to Harriet Chan, CocoFinder!
---
#18- Established a fantastic team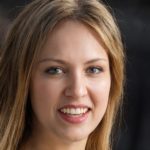 Perhaps it's because, in my previous role as manager, I was able to establish a fantastic sales team. I usually worked with young folks who had raw talent. I had to teach them everything while also overcoming the initial difficulties–the doubts they had, the sequence of rejections they faced and the other hurdles that every novice salesman has. But, finally, we were the most successful sales team in the entire organization and I undoubtedly played a significant role in our success.
Thanks to Kathryn Smithson, Adly!
---
#19- Improved employee file management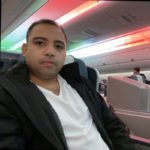 I believe my best achievement in 2021 was while I was working as an HR administrator. During hectic periods, the hiring department had difficulties locating specific files and maintaining paperwork, which took too much time. As a result, I believe that employee file management should be improved. I wanted to boost productivity and efficiency while also reducing the time I spent looking for documents. So, I solved the problem when I decided to take the initiative and develop a new HR document management software for the team.
Thanks to Teo Vanyo, Stealth Agents!
---
#20- Helped members handle the pandemic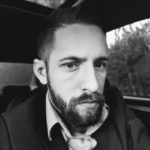 We worked hard to ensure that our members were able to handle the unfolding COVID-19 situation in the United States and around the world. We set up channels of communication between our members and the government as well as recovery working groups. We also gathered tools to assist with financial, human resources and project management issues. To ensure that we had a good understanding of what was going on with our members, we performed quarterly financial surveys to keep the government, the sector and the public informed about the terrible situation that NGOs were in. And we created resources, updates and webinars to keep everyone posted about what the epidemic meant for the industry.
Thanks to Daniel Foley, LUCAS!
---
#21- Maintained honesty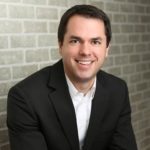 I'm very proud that we continue to follow our credo of relentless honesty. We will give you honest and thorough advice that is in the best interest of you and your goals, even if it's not in ours. A great example of this happened recently. While one of our brokers was courting a large eight-figure deal, the potential client received an outside offer. He asked our broker's advice on whether this was a good deal. The broker, being the good person he is, took off his QL hat and simply gave this potential client great advice on how to counter that offer and how to navigate the next steps, completely believing this listing was gone. The potential client was so impressed that they turned around and hired him, even with a potentially workable offer on the table. That's relentless honesty.
Thanks to Mark Daoust, Quiet Light!
---
#22- Thrived in the midst of the pandemic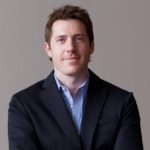 I'm proud of all my accomplishments in 2021, big or small. It has been tough since the pandemic and for our business to be able to thrive during these times is enough of an accomplishment. Whether it's becoming more profitable this year or building a culture you can be proud of should be celebrated. As entrepreneurs, we are always rushing to move on to the next goal that we forget to celebrate small victories. Celebrating small wins makes us feel good as entrepreneurs. It provides a sense of accomplishment when you see that your hard work has finally paid off. It also motivates us more. Instead of focusing on an overwhelming list of tasks you need to do, enjoy your entrepreneurial journey.
Thanks to Ryan O'Donnell, SellHack and Replyify!
---
#23- Had the conviction to succeed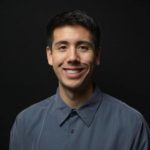 I could give you stats and figures about how well my platform is doing but none of that matters to me. My biggest accomplishment has been to get this project up and running, from an idea on paper to a tangible reality. Many people told me that a digital publishing platform would go unnoticed amidst the sea of millions of other more successful and established platforms but I held onto the belief that this website had something more to offer and went all-in for the design and launch. In just under a year, we have secured 150,000 monthly users, and I'm there to make sure this number keeps rising. My biggest achievement thus was the conviction in my passion and my will to make that a reality.
Thanks to Nate Torres, Imaginated!
---
#24- Published my first book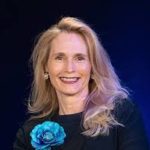 My big accomplishment in 2021 was publishing my first book! My goal was to reduce stress and anxiety for parents and keep students safe. This book is the first in a series for Travel Safety.
Thanks to Carrie Pasquarello, Global Secure Resources!
---
#25- Committed to stronger boundaries for my well-being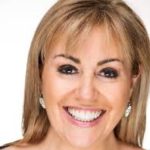 2020 was certainly a year to remember for us all and, because of the wear and tear the globe experienced thanks to the pandemic, a lot of things had to change for us to make it through 2021! The rise of social justice movements, the change to work/life balances, and the impact on the global economy was certainly felt by us all. Personally, not only did I have to pivot my diversity and inclusion business but I also had to manage my health and wellbeing in the process. And while successfully pivoting a global business is no mean feat, it was committing to putting myself first to create stronger boundaries for my wellbeing that had the greatest impact on my life as a whole and was by far my proudest moment of 2021.
Thanks to Maureen Frank, Emberin!
---
#26- Grew my team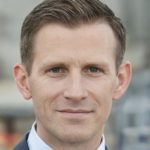 I'm proud of growing my team in 2021. As an entrepreneur, it is fulfilling to see that the business I've built from the ground up is growing as time passes. It's also rewarding to know that I can help other people be successful in this industry. Having the ability to change their lives for the better means that I can leave a positive impact on this world than I ever could on my own.
Thanks to Liam Johnson, The Hitch Store!
---
#27- Transitioned to remote work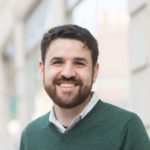 I am most proud of successfully transitioning our company to a completely remote one. We went from being completely in-person to completely remote in 2021. We now have employees in some U.S. states and even abroad. We went from having completely on-site infrastructure to cloud-based infrastructure. And we are much more resilient and prepared for growth because of the change to remote.
Thanks to Jordan Hobfoll, Energy Simply!
---
#28- Maintained client relationships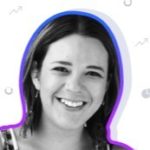 This year was filled with learning experiences for me as a remote SaaS startup leader and I'm proud that my team could maintain our client relationships throughout the year. As an early SaaS start-up, our success depends on customer feedback and our ability to tweak our software to suit their needs. Sharing their problems gave us a head start but beta testing is what yielded the most detailed responses to our services. It's a privilege to work with teammates who share my passion and who'd go the extra mile to understand clients' pain points and get everything up to par. Too many tech companies downplay the value of their human resource; ours remains our greatest asset.
Thanks to Chelsea Cohen, SoStocked!
---
#29- Pivoted in the face of adversity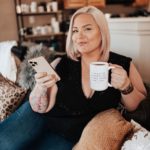 One thing I am proud of in 2021 is pivoting in the face of adversity in the form of a worldwide pandemic. With supply chain issues, shipping delays and more, I needed to find a way to be able to still provide my customers with products without the cost and wait of stocking inventory in-house. We switched some items to a print-on-demand channel which allowed us to still expand our brand without the additional headache or cost. It allowed us to continue delivering new designs and products to our customers in a crazy world. Our customers loved the new additions and it truly helped my business thrive.
Thanks to Katherine Seller, Metal Marvels!
---
#30- Survived amid COVID-19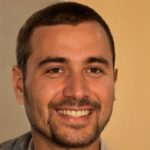 Being able to hold down the fort in the midst of a pandemic was such a great accomplishment for me, much more so thriving in it! I learned how to adapt and adjust to different situations on the fly. With that under my belt, I gained confidence that I could do great things even in the face of annihilation. It all boils down to believing in yourself. I was so confident because of my belief that it somehow rubbed off my clients. My clients quickly put their trust in me because they can see that I know what I'm doing! Trust in yourself and others will put their trust in you.
Thanks to James Stephenson, EpicWin App!
---
What accomplishments are you proud of in 2021? Tell us in the comments below. Don't forget to join our #IamCEO Community.