Storytelling
30 Entrepreneurs Reveal the Pivots They're Making in Their Business in 2022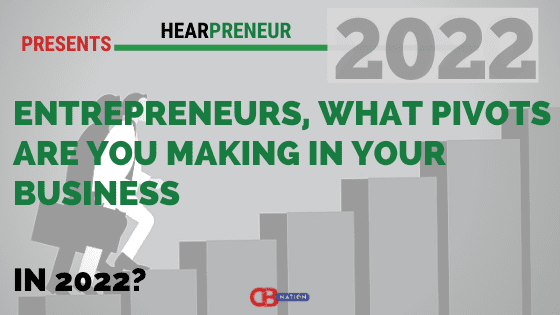 Every new year brings with it a new form of excitement and anticipation. The reason is that every new year brings about a "newness" for lack of a better term when we are able to start fresh and change those things that we did bad or things we have been thinking about doing.
For us at CEO Blog Nation, we get it. So, that's why we are excited about 2022 because there will be more and more entrepreneurs and businesses. There will be goals met and goals crushed and that's why we love the new year and we know you do too!
Here's the pivot other entrepreneurs are making next year:
#1- Work four days a week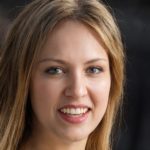 The biggest lesson I've learned this year is that sometimes less is more. My major change for 2021 is also the biggest lesson I've learned this year: sometimes less is more. I used to believe that the more hours I put in, the more work I'd get done but now I realize that the most effective way to get the best results is to make sure you're not too stressed or overworked, and how much a rested mind and body contribute to a more positive mindset. As a result, I've started working four days in a week and/or during flexible hours and continue with it in the coming year. Despite how simple it may seem, it's amazing how good health can increase productivity.
Thanks to Kathryn Smithson, Adly!
---
#2- Create a referral program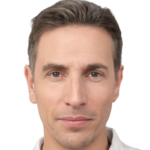 We will create an appealing referral campaign in 2022. This isn't the same as an influencer campaign. The majority of ambassadors work only on commission. They operate on the premise that if you don't get results, you won't get results. Ambassadors will be given the tools they need to market our product as well as a prize for consumers will like. We will make sure the referral program is well-structured. It will include UTM connections for each ambassador, a setup for internal tracking and reporting and an open line of communication with all of our ambassadors so they are kept informed of any new developments.
Thanks to Adam Wood, RevenueGeeks!
---
#3- Embrace digital transformation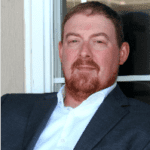 We are going to embrace digital transformation in 2022 because we believe it is everything. I must say that if your organization has not yet started using digital technology, wait no longer. In order to better understand your customer's  journey, technology can be utilized. In addition, you'll be able to provide  your consumers with highly customized service as a result of this. I believe that rather than losing the human element from your relationship  with your customers, digital solutions help you to make conversations more  personal. In some cases, you may even be able to provide customers with  products that are uniquely tailored to their specific needs.   
Thanks to Justin Caldwell, All Home Robotics!
---
#4- Increase media coverage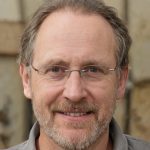 My number one goal for 2022 is to increase media coverage. Specifically, I plan on putting out one study per quarter that I'll send out to reporters and hopefully get viral coverage on social media. I figure if I can have one piece of content take off each quarter, not only will I increase brand awareness but I will be able to increase my link building as well.
Thanks to Scott Winstead, My eLearning World!
---
#5- Go green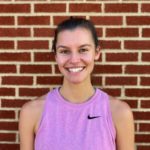 I've been planning for years to "Go Green," and, finally, I'm implementing  it. I've devised a sustainable business model where we will contribute to  the ecological welfare of our environment. We consider purchasing several  large solar panels, utilizing our wasted resources and researching green alternatives to our key processes. To add, we will be avid supporters of  several social and environmental movements. These will be our primary goals entering 2022. Going green will benefit us greatly in the long run, given its initial high costs. 
Thanks to Liz Hutz, Cash Home Buyers! 
---
#6- Switch to storytelling promotions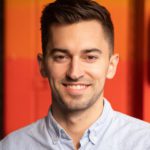 Our business merges well with the storytelling. Therefore, we will be moving our promotions from a short to a narrative format. Our research has shown that customers engage with a business that utilizes narrative marketing at a 50% higher rate than short advertisements, such as banners and pop-ads, and is shared at nearly 20% of the time by viewers. With the goal of increasing our customer engagement, we will be pivoting away from quick traditional ads, and utilize newsletters, blogs, and long-form video to tell our story and those of our customers.
Thanks to Cody Candee, Bounce!
---
#7- Modify marketing strategies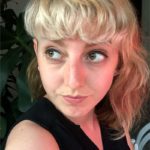 I want to change my company's marketing strategies and build a better relationship with my customers. What I plan to do is host more online events such as giveaway contests. After all, who doesn't love free stuff? As a result, people will share my posts on their stories, increasing my  sales. This is because customers love surprises. It also shows them that you care for them and actually put in the effort to ensure that they are happy, thus building brand and customer loyalty.   
Thanks to Katy Wrench, Hometree!
---
#8- Keep with the changes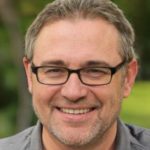 Whenever it was time for us to make a business decision, our company has always taken action when the change has already happened. And when COVID-19 happened, we watched the consumers vigilantly. However, we have realized that waiting for trends before making finally making a response is not enough. In 2022, instead of working to accommodate the continuously evolving environment, we will closely monitor the situation. And then, we will take the necessary steps to alter our practices accordingly.
Thanks to Edward Jones, HomeCareHow!
---
#9- Leverage Newsjacking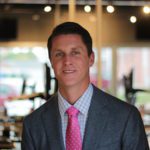 In 2022, we'll use Newsjacking to leverage current events in and around our industry. In addition, we will drive extra traffic to the site to help it rank higher in SERPs. We'll contribute to several high-profile, high-read threads with some insightful comments and a link to our article using Reddit, Twitter and other social media networks. We would, however, use a URL editor/shortener to make the link look like it came from a high-traffic site such as forbes.ly. This would artificially boost link trust and the additional traffic from reputable social media platforms would boost our Google rankings.
Thanks to Travis Lindemoen, Nexus IT Group!
---
#10- Highly personalize marketing efforts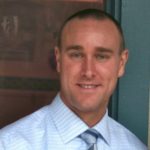 Traditional personalized marketing, while effective, is slowly becoming outdated, which is why we will be pivoting to hyper-personalization of our marketing efforts next year. Conversion rates of personalized marketing are still 50% higher than blanket methods, however, numbers are declining. By implementing a hyper model, we are able to mine more accurate data from our website engagement, tracking product views, chatbot conversations, and queries to create more targeted and personalized promotions that will generate higher sales.
Thanks to Jeff Meeks, Energy Fit!
---
#11- Move business data to the cloud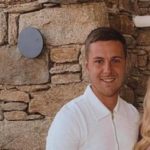 Next year, I plan to move my business's data to the cloud. An increased cyber security threat exposes the company to the risk of losing data on our local servers. Even though we have offline backup servers, they give us a single backup point. The cloud, albeit expensive, offers the business better security and multiple backup points. A spike in the amount of data needed to be stored has also necessitated the acquisition of more servers. Cloud migration will give us access to scalable storage instead of purchasing new servers every time we have a spike. Additionally, some employees have requested that they work remotely, which has not been possible so far. This move to the cloud will enable this request to be granted.
Thanks to Stephen Curry, CocoSign!
---
#12- Fine-tune my ability to pivot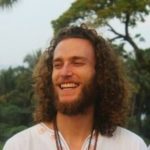 If the pandemic taught us anything, it is certain that we should be prepared for the unexpected. It's important to keep business agile. When COVID-19 hit worldwide, I was not ready to pivot and keep pivoting as things continued to change. Luckily, now we are in our new normal. Apart from the knowledge I gained, I've learned to never be neglected. I think I am ready for any curveball in my way the next time.
Thanks to Sean Kelly, Book Retreats!
---
#13- Understand customers better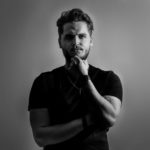 The most successful brands recognize that their customers are at the core of every choice they make. I believe that to be able to contact customers efficiently and cost effectively, organizations need to understand their customer categories. Few organizations have only one type of customer whom they can reach in their marketing. Clarifying consumer personas and splitting them into clear divisions allows your organization to target each category specifically.
Thanks to Ernests Embutnieks, Wolf of Desk!
---
#14- Adapt operations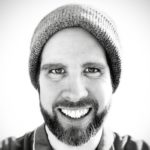 Even in the best of circumstances, business executives recognize the need to adapt their operations. That's how individuals react to changing market conditions. On the other side, the COVID-19 epidemic has presented a new, exceedingly harsh pivot-or-die scenario. Executives and entrepreneurs who want their businesses to flourish in the future should study some important examples of how other businesses have done it in order to save time and effort. We have shifted in a direction that is more favorable to us and our clients.
Thanks to Keith Mint, Minted Empire!
---
#15- Increase online visibility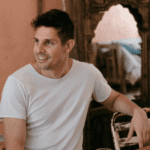 The pivot that I am going to make in my business is to increase the online visibility of the company rather than only focusing on offline marketing. I have realized after the pandemic that online visibility and keeping updated information online is essential to increase engagement on your site. Even though our work is mostly offline still, online presence is equally important. The sales got affected during the pandemic and online marketing was the only way to promote our company.
Thanks to Josh Mitch, Plumbing Lab!
---
#16- Boost online sales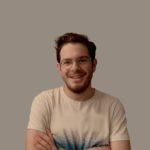 If COVID-19 has taught us anything, it's that remote work and online sales are here to stay. This might seem a little different and out of the norm for a funeral business but it works for us. Our biggest adjustment for next year will be finding ways to enhance the online sales, arrangement, and aftercare process for our funeral customers. This means finding new ways to communicate with voice, video or text, and constantly adapting to the unique and ever-changing needs of each customer that is going through a tough time.
Thanks to Christopher Taktak, Doola!
---
#16- Continue working remotely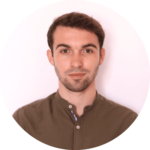 Pivoting to working remotely is something we've done in our organization. It will be difficult to locate anyone, young or old, who has not participated in a video chat or virtual meeting. Working remotely, which was previously considered a luxury offered by forward-thinking firms, has now become the new normal. Virtual consultation sessions are now available to clients and patients from experts such as attorneys, therapists and doctors.
Thanks to Andrei Kurtuy, Novoresume!
---
#17- Earn from affiliate marketing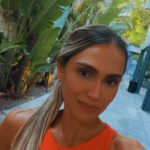 In the coming year, I will have a bit adjustments or addition to my business. I already have a blog that is driving good traffic to my affiliate website. So, in the next year, I will be trying to make passive income from the content I already have created through affiliate marketing. I have shortlisted some of the best affiliate networks and tools that can help me to make extra money from my content in the coming year. Thus, my blog can help me a lot with affiliate marketing.
Thanks to Laura Jimenez, IShine365!
---
#18- Delegate tasks properly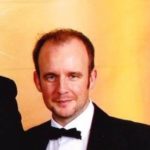 Learning to let go and trusting my staff more is the improvement I'll make next year. For the past 15 years, I've been a business owner and digital marketer who has gotten so used to being hands-on with every area of my company that I've gotten in the way of my own trusted staff. With everything that has transpired, I've learned not to spread myself too thin, to appropriately distribute work and to fully trust my colleagues. I understand that this global pandemic has created a great deal of uncertainty but one thing is certain: I can always rely on my workers to execute their jobs well and to get the company through any crisis.
Thanks to Mark Osborne, Windows Doors UK!
---
#19- Outsource for growth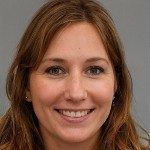 My business plans for 2022 is to go for growth. To achieve this, I plan to outsource most of the tasks associated with my business. Since my business is 100% online, I can outsource talent from anywhere in the world and I plan to take advantage of this option. Some of the benefits associated with outsourcing are reduced costs, savings on technology and infrastructure, access to expertise at an affordable price and increased efficiency. All of these advantages should drive growth in my business in 2022.
Thanks to Charmaine Allen, LuvMeKitchen!
---
#20- Expand our brand globally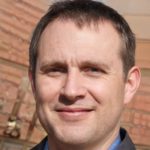 We are working towards pivoting our actions for the upcoming year. It includes pivoting our strategy in a more powerful way that needs a more decisive action plan. Our strategy works for pivoting our brand to attain new growth. We want to expand our brand globally and reach every required person across the world. We want to recognize new audiences that require a new approach than the brand is currently taking. And the strategy will also be more technology-focused than the previous year. 
Thanks to David Reid, VEM!
---
#21- Update business technology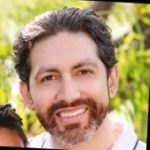 Today's digital world is evolving at a faster rate than ever before, and it cannot be ignored, particularly in business. Businesses must keep up with the latest technological trends and adapt and incorporate new online technologies into their daily operations in order to remain competitive. As a result, we're planning to upgrade to more sophisticated cloud apps next year, which will work better, faster and more efficiently. Cloud technology has become critical to our business, and better cloud solutions will allow us to improve communications, productivity, collaboration and flexibility.
Thanks to Mark Valderrama, Aquarium Store Depot!
---
#22- Establish a hybrid workforce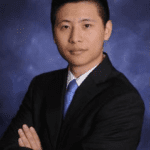 My business has been familiar with the mere in-office mode of work as it is the most prevalent type before the pandemic and all but all of my colleagues and peers have started moving their businesses to a hybrid workforce even after the pandemic. Though I switched to it during the pandemic, I got back to the normal work mode soon after the lockdowns got over. But, taking insights from my peers, I feel like establishing a hybrid workforce would be more beneficial than mere in-office work. This is because people are given a chance to choose between the places where they can work according to their wishes and it would have a great reflection on their productivity as well. Moreover, most of the expenses are highly reduced in this method of work, which is the primary reason behind people choosing this workforce over others. So, next year, I am looking forward to setting up my work field as a hybrid workforce.
Thanks to Jonathan Tian, Mobitrix!
---
#23- Complete digital transformation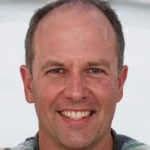 Our business was already transitioning to the cloud last year. However, the recent events, especially after moving all of our work remotely, have added fuel to the fire. The front and center of our business strategy are the drastic changes in our work environment. Even with the reopening of the economy, we have continued with our digital transformation though we have slowed down a bit. In 2022, we would focus on completing our digital transformation and become ready for the next stage of digital commerce. We will work on being able to accommodate the different digital needs of our clients as well as our workforce. Our team will put more effort into responding to our clients' digital needs. Next year, we will not be halted in becoming a more fitting company in a mostly digital world.
Thanks to Arthur Reeves, Garden Troop!
---
#24- Get organized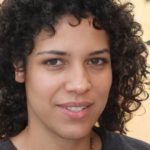 Recently, the pandemic has altered the extent dependency businesses had on digital technology within a span of a few months. Furthermore, we have seen the emergence of the shared virtual space where users are represented by virtual avatars known as the Metaverse. We also have the intricate opportunities of Web 4.0 to look forward to, one that is expected to be an autonomous, proactive, content-exploring, self-learning, collaborative and content-generating aid. Armed with this knowledge, a major change that I expect to make in my business next year is to revise our digital marketing strategies. As virtual worlds will evolve and grow based on user decisions and interactions within the space, we should as well. Utilizing real-time information to make specific, tailored decisions will be my top priority when it comes to capturing the market. I believe the best decision for any business owner right now is to invest time and resources into helping their teams understand and train on how to take complete advantage of the innovations we hope to see in the digital world.
Thanks to Isla Sibanda, Privacy Australia!
---
#25- Offer more support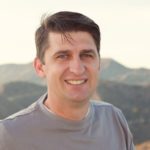 In 2022, we're going to see more of a continuation of the pivot we've made this year to support our local economy as much as possible. Small businesses and local shops took a big hit in 2020 and are still recovering in 2021 (those that made it, anyway). Supporting these businesses supports our local economy, which supports literally everyone in the community. Never has it been more important to strengthen your community than right now.
Thanks to James Green, Build A Head!
---
#26- Help in employee engagement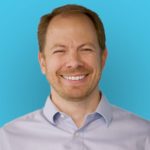 The pivot I'm making in my business next year is to help leaders take a more active role in employee engagement. The people who play the most important role in employee engagement are leaders and supervisors. As a leader, I walk in the door and I determine how my team feels and if their needs are met, and so does every people leader out there. If we all take that attitude, that ownership, then the problem gets solved. In the war for talent, businesses that focus on helping their team members develop, grow and succeed will be the best employers out there.
Thanks to Logan Mallory, Motivosity!
---
#27- Expand reach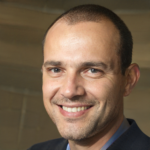 We are planning to expand our areas of reach. While we are a virtual company with remote workers, our client base is pretty centralized to just a couple of areas in the country. Next year, however, we want to take efforts to strategically market to different areas in the U.S. so that we can expand our business and grow our client base.
Thanks to Brian Donovan, CEO, Timeshatter!
---
#28- Focus on automation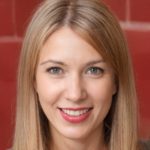 The COVID-19 pandemic, the ensuing remote work era and the labor shortage taught us how we need to be prepared for any kind of uncertainties in the pandemic. After a thorough workflow audit, we've realized that we need to streamline our process workflow in order to become more agile. And the answer we've come to is automation. Our first phase in this change will be automating the hiring process. This would include finding talent, making first contact, testing, scheduling interviews, negotiations and onboarding after acceptance. This will both streamline and shorten the process. We hope to integrate automation into most of our business activities in the next two years.
Thanks to Elisa Bender, Revenue Geeks!
---
#29- Build stronger relationships and communities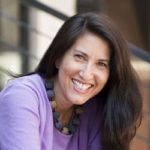 I want to build stronger relationships and communities in the new normal so will put a bigger emphasis on Customer Journey Mapping with my clients.  With all the smart technology and data being captured today there is a greater understanding of customers, their behaviors, and needs once the product/service is bought and getting their feedback to improve service.  Customer success really begins after purchase and understanding the customer journey is the best way to assist them by determining touchpoints based on feedback to drive usage.
Thanks to Paige Arnof-Fenn, Mavens & Moguls!
---
#30- Engage more with customers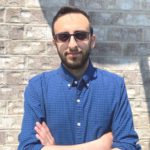 In the coming year, I have promised myself to increase my business' engagement levels with customers. I have already had meetings with all my social media managers and told them I'd like them to reply to the comments of as many users as they can. I'm also planning to host regular live video sessions on Facebook to directly communicate with customers and listen to what they have to say about my company. Whatever feedback I receive, I'd be sure to take it into account when developing my content in the future.
Thanks to Basheer Alebdy, DaBash Deals!
---
What pivot (change or adjustment) are you making in your business next year? Tell us in the comments below. Don't forget to join our #IamCEO Community.