Each business has a story. No matter if the business is a Goliath like Wal-Mart, or a local business owned by a couple or family, the business has roots in an idea. For each business owner, the story of their journey can range from monetary needs or the passion for a unique project. Each story is different though the reasons may be the same. No matter the tale, the background behind each and every business is what fuels each and brand.
#1- Implement ideas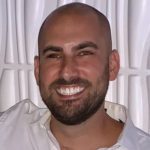 I've worked in a variety of professions throughout my life, but my favorites have been those where I work for myself. The remainder is not so much. Whenever I've had a real boss, I've always felt that I could accomplish things more effectively, efficiently or cheaply. Typically, my managers frowned upon these thoughts and suggestions. I suppose no one wants to hear the new guy's thoughts. It's difficult to be rejected for your efforts and time, especially when you merely wanted to do what was best for the customer. This eventually creates animosity and is the worst type of employee to have. I never desired to be that employee, and hence chose to implement my own ideas and do things my own. Since I began in 2010, there have been ups and downs, but I wouldn't have it any other way. Today, my software company is profitable and staffed by exceptional individuals. And, maybe most importantly, we get to do what is best for our customers. I have no superiors who can tell me no.
Thanks to Shad Elia, New England Home Buyers!
---
#2- Saw an opportunity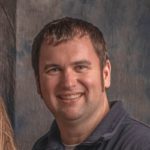 I saw an opportunity to create a firm that would be significantly more prepared to compete in the LED lighting industry. Having spent a significant portion of my career in high technology, I viewed LED lights as electronic devices whereas the majority of competitors viewed them as lighting devices. Historically, lighting equipment advanced at a glacial pace. Semiconductors, on the other hand, move at a breakneck pace. By establishing a company dedicated to inventive and speedy product development, I am able to use cutting-edge technologies and consistently innovate faster than competitors.
Thanks to David Wurst, Webcitz!
---
#3- Had little control in my career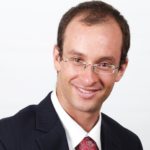 The reason I started a business was that I saw how little control I had in my career. Being a business owner gives me freedom. Many real estate workers only make money under certain circumstances and become dependent on where they are located. Meanwhile, business owners have more control over how much money they can make. In addition, business owners can invest wherever they want and are less dependent on where they work.
Thanks to Omer Reiner, FL Cash Home Buyers!
---
#4- Lost a job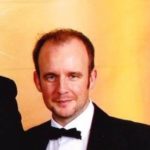 When I was let off from my previous job, I started my first business. They hired me to assist them to increase income and help them move forward. It was completed in six months and we were on our way. Then they decided to fire all of the high-paid employees. They were sold in a matter of months. Over the course of three months, I sent out over 2,000 resumes and received nothing. So, I started a sales and marketing company and haven't looked back since. That was a long time ago and the company is still thriving strong.
Thanks to Mark Osborne, Windows Doors UK!
---
#5- Empower students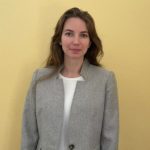 I worked consistently as a writing tutor throughout high school and college, culminating in leading Stanford's Hume Center for Writing and Speaking in my senior year. When I graduated with honors in 2014 and took a job working as a legislative correspondent in the U.S. Senate. However, I found myself missing my work with students on their writing and missing my own writing as well. So, after much research and deliberation, I decided to quit my job and start my own company focused on empowering students to be effective communicators in the college application process. Now, I've worked for over 6 years helping high school students across all disciplines navigate their academics, financial aid, and college applications. Helping students find scholarships and gain admittance to their dream college is so rewarding!
Thanks to Rachel Coleman, College Essay Editor!
---
#6- Have wider impact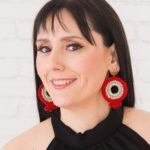 I started my business to have a wider impact. At the age of 45, I decided to turn my passion for jewellery design into a business because I wanted to have a wider impact. Dove's research showed that only 4% of women in the world feel beautiful and I wanted to change that. I wanted to help women amplify and celebrate their beauty, express on the outside the vibrant goddesses they are on the inside. I wanted to inspire women to stay unforgettable and I leverage the transformational power of jewellery to achieve that dream.
Thanks to Vasiliki Gkarmiri, Next Door Goddess!
---
#7- Lost a job due to ill health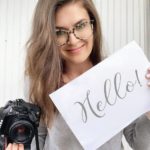 In 2013, I was diagnosed with a painful orthopedic condition that prevented me from continuing my corporate job. I felt trapped by my condition and I hit rock bottom. My camera became my therapy, physically and emotionally. And after my surgery in 2016, I dived right into starting my own business and got a job with a photography company based in BC Women's Hospital where I went on to photograph over 1,000 babies for over two years! I learned that many families were not up to trekking to a studio with a new baby and that most didn't have the time or energy to print their professional photos. I developed a unique setup and system that would allow me to travel to clients' homes as a full-service, mobile newborn studio and have them select their favourite images through a virtual or in-person proofing session so I could have them printed or developed into fine art prints, canvas or gorgeous heirloom albums.
Thanks to Kim Forrester, Kim Forrester Photography!
---
#8- Help others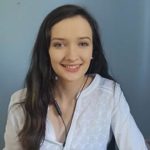 There are two reasons why I started a business: I wanted to help others and be able to enjoy more freedom in how I live my life. I started an online teaching business to reach a massive audience online who wants to learn the English language. As I've had experience teaching online since 2016, I was more than ready to take the plunge last year to make it my full-time business. While I have taught in schools in the past, it didn't give me the same benefits as I was working for a set rate and tied to a brick-and-mortar school. While it is hard work upfront, teaching online has given me more freedom in teaching and, of course, allows me to travel.
Thanks to Caitriona McTiernan, TPR Teaching!
---
#9- Be a household name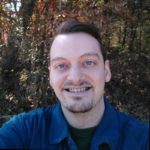 I started my business because I wanted to become a household name that services seniors. I passionately care about seniors and their families' wellbeing. Being in my business allows me to have a real impact on them and their families. I have had many of my clients thank me for providing a wonderful service to them and holding their hands every step of the way. My main goal is to ensure that my employees live up to this same standard, to serve others.
Thanks to Tim Connon, ParamountQuote!
---
#10- Connect people and their loved ones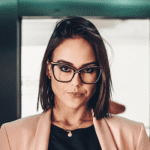 Before I started my own company, I was working in the IT sector in a job that paid well but had little joy for me. Working from 9 to 5 in an office where I was surrounded by the walls of my cubicle, I felt more suffocated every day. One day, I was going through pictures of my childhood and I came across one of me with my childhood best friend. All of a sudden, I felt the need to reach out to her but Facebook yielded no results and Google had a billion search results. That was when I came up with the idea of a people search engine that could help people connect with estranged loved ones with the click of a button. At that moment, I knew that this was the right job for me—to transform my idea into reality and lead my own company.
Thanks to Marilyn Gaskell, True People Search!
---
#11- Enjoy software products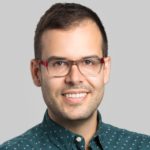 I started Pi Tech because I enjoy launching and iterating software products. Instead of working on a single product, I get to work with multiple smart entrepreneurs to bring their vision to life around healthcare and blockchain. Healthtech and blockchain are two industries that have the potential to change the world for the better and I'm excited to be a part of it. As an immigrant, my parents always worked and never made it to any of my school events and I get to break that cycle with my own children because starting my own business gives me the flexibility to be present for them.
Thanks to Felipe Fernandes, Pi Tech!
---
#12- Intrigued by insurance potential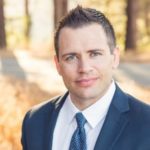 I started exploring insurance as a field a few years ago and was quickly intrigued. I started working for a well-known local company where I became a top seller. I like my job and workplace. The money was good but the hours were long. After spending a decent amount of time at the company, I began to get worn out by the long work hours and the seldom breaks. I realized that I knew my stuff and the ins and outs of the industry, making me a valuable resource for clients who wanted to know about insurance, burial insurance to be exact. It is not a very common topic in the industry despite its potential. Others are however more popular. I also realized that I could be putting in the same number of hours into building something for myself. I got in touch with the right people, learnt how to market my website and that is how I got started.
Thanks to Anthony Martin, Choice Mutual!
---
#13- Make a lasting impression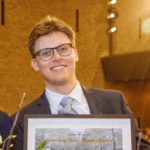 Unless machines take over our mind during our lifetimes, there's a potential that we won't be remembered in a few generations. I know it's a scary concept. As a result, I made the decision to create something that would outlast me. I'd want to emphasize that you can develop a business but, if you want to be known long after you've passed away, you can build a brand that lasts generations. You don't have to create something groundbreaking or unusual. All you need to do is create something that will last. You might begin by opening an internet store and concentrating on the first few sales. As time goes on and your brand evolves, your niche's impact can stretch into other areas, allowing you to assist clients in unexpected ways. It takes time to establish a legacy. However, your actions now could have a significant impact on the world in a few years. And that is precisely what I did and what I would advise everyone else to do as well.
Thanks to Benjamin Knowles, E-Scooters Central!
---
#14- Tired of the corporate world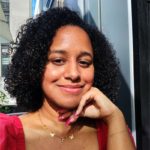 I started my business because I just couldn't take the corporate world anymore! As an empath, we can absorb other people's energies very easily to the point where we can physically become sick if we don't know how to cleanse ourselves of their bad energy. I am much more productive working alone, in a familiar and peaceful environment, and also being able to create my own schedule so that I can put more positive energy into my products without feeling burnt out or underpaid and overworked.
Thanks to Irene Colon, Abeille Bliss!
---
#15- Look for like minds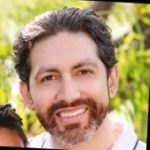 I began my company because I saw an opportunity to provide magic in my country—a higher level of branding. While classics have their place, I wanted to offer a carefully handpicked collection of products that were both visually appealing and well-received. I wanted to give my consumers a fantastic online and after-sales experience. I adore both magic and seeing magicians; so, the more magicians I assist in pursuing their dreams, the more I get to enjoy myself. It's a win-win situation.
Thanks to Mark Valderrama, Aquarium Store Depot!
---
#16- Help people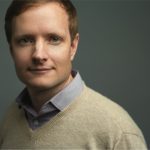 I started a wealth management firm because I knew I was the only hope for some people. My early years in the industry were eye opening–investment managers and brokers just cared about how much money you had. They didn't care about the person behind the money. I did. I cared about who was behind the money because I knew that their story was relevant to financial planning that needed to get done. Money is incredibly personal and, while there may be that person that just wants the biggest return, most people want to know their goals are going to be met. Most people want their kids to be taken care of after their gone. Most people want security for their life partners in an emergency. I saw that need so clearly and it killed me that it wasn't being addressed. So, I decided to address it by starting a financial advisory practice that focuses on the people and the things they care most about in life.
Thanks to Scott Stanley, Pharos Wealth Management!
---
#17- Had passion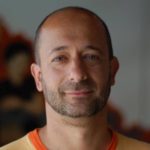 From selling trading cards and candies in school to launching my online business while still in high school, I've always known I wanted to be in business. This inclination for entrepreneurship has carried over into adulthood and I am enthusiastic about sharing my knowledge and guidance with people who want to establish their own enterprises. Being able to work for myself and be my own boss has been incredible. One of the best parts of owning my own business is being able to teach others how to do the same.
Thanks to David Hyman, UNAGI Scooters!
---
#18- Create investment awareness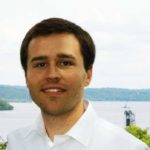 After working 10+ years in sustainable private equity and impact investing, I realized there is a significant lack of awareness regarding how to invest and where to invest your money sustainably which is what gave me the idea for my business. With my business, I am focused on providing the proper informational content to bridge the gap between institutional and retail investing. I also started my business to donate and help organizations focused on social equality, responsibility, combating climate change and sustainability from a percentage of my profits.
Thanks to Kyle Kroeger, The Impact Investor!
---
#19- Offer better service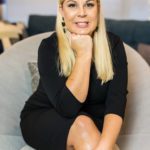 We started our business because we knew we could offer a higher level of service than what clients were currently receiving in the matchmaking industry. My co-founder and I have both been professional matchmakers for over 20 years each when we started our business. We knew from experience what works and what doesn't and we understood why many matchmakers fail. We started our business to become the example of what a luxury matchmaking firm should be. So far, I would say we have succeeded! We have celebrated many success stories! Our clients continue to leave us positive reviews as a testament to the great work that we do!
Thanks to Amber Lee, Select Date Society!
---
#20- Improve lives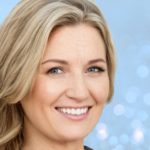 If you want to make the world a better place, starting a business can be a great motivator. I recognized a way to help my community and the globe as a whole, which inspired me to start advising on divorce-related issues. There were several causes that led to the creation of my company but the driving force was my desire to make a difference in people's lives. I believed I possessed the essential capabilities to effect change and enable others to do so as well and I saw no reason why it couldn't be me.
Thanks to Lauren Cook-McKay, Divorce Answers!
---
#21- Leverage opportunity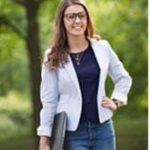 I started my web design business at the beginning of the pandemic when many business owners were scrambling to get online quickly. I had been designing for awhile but saw a huge need in the local community for business owners to be able to stay afloat during the pandemic. To help with that burden, I offered a very affordable starter website package that helped them get an online presence within a week or two. I did 14 of those starter websites in the last 18 months. It was great for many small business owners and great for me as a way to build my business and get more experience under my belt as a web designer!
Thanks to Emily King, EJM Design!
---
#22- Enjoy life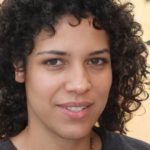 A few years ago, I landed a job at a high-end company with a decent salary for an 8-hour workday. Even though there was not anything particularly disturbing about my workplace, there was not anything exceptional about my day either. So with the die-hard motivation to make every day of my life passionate, I started my own company in the living room of my house. I partnered with two of my friends and we registered our domain name online and started from there. Today, we are a small business with a consistent stream of revenue and an utterly satisfied team. However, overtime my initial motivation expanded to something beyond myself. After the first two years, I decided to pool my resources to support educational non-profits. I had faced tough times financially when I was trying to get my degree. When I was starting my company, I had never thought I would be stable enough to help other people bypass this obstacle. Today, I find myself getting out of bed every morning with this thought pushing me to give my relentless efforts to my business.
Thanks to Isla Sibanda, Privacy Australia!
---
#23- Create my own life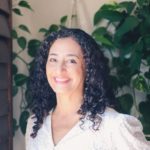 I started my business because I had dreams of a life that my corporate job wasn't able to create for me. My hardworking immigrant parents taught me that a college degree and a secure corporate job were the only path to success. When I became a mom, I quickly realized that I was meant for more than my eight-to-five existence. Starting my own business allowed me to create my life on my own terms and positively impact other people's lives at the same time.
Thanks to Shokouh Hatch, Everlur!
---
#24- Have freedom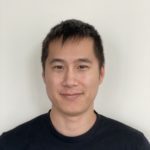 After previously having worked as an employee, I realized how crucial it is to have intellectual freedom and also how desperately there was a need for companies to start treating their employees as humans first. I started my company because I loved my work but not my job and I wanted to have created freedom and also to impart it to all those looking for a place to grow.
Thanks to Dan Ni, Messaged!
---
#25- Improve service delivery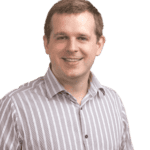 I started my own business so that I could be fully authentic in the advice I offer my clients. I'm passionate about the investment and planning process but found that, when working for a big firm, there was a gap between how I'd want to handle my own assets and the advice I was encouraged to give to others. Running an independent practice lets me operate in a way that feels honest and transparent, and putting my best possible work forward to help other people is satisfying in itself.
Thanks to Nick Bormann, Bormann Wealth Management!
---
#26- Provide solutions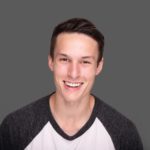 I began my business as a means of providing education and resources to other photographers with all the same questions I had when beginning my photography and photo retouching business. I found a lot of information online to be limited in explanation, or favoured those with more advanced skills. This left out a huge portion of the readers who were still back at square one. That was why I set out to create a website that provides courses and tutorials that help photographers of all levels. The primary reason for starting my business and what continues to motivate me today is to provide solutions and guidance to those whose shoes I was once in.
Thanks to Brendan Williams, Brendan Williams Creative!
---
#27- Help people live better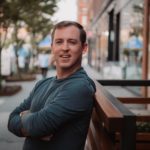 I started my company to help people find a better quality of life. I started my company because I saw a gap in the market for CBD products and the need to fill that gap and help others. The business grew organically because I saw the need to help people with their lives. I believe that every entrepreneur needs to understand the process of starting a business and how to succeed. That's how I can contribute to the next generation of leadership.
Thanks to Chris Roth, Highline Wellness!
---
#28- Immortalize the dead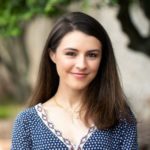 My business started after experiencing the deep personal loss of my friend and mentor. I was looking for a new way to memorialize a remarkable life. However, I found the memorial options for ashes to be underwhelming. After my search and all of the emotions attached to it, I decided I wanted to create a more meaningful experience, one I felt lived up to the memory of the loved ones we cherished and the impact they had on our lives. It was through that ultimate loss that my business began.
Thanks to Adelle Archer, Eterneva!
---
#29- Impact lives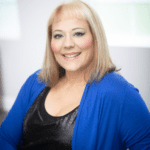 I would have never imagined my journey into starting my own business would start with a tragedy but, when I lost my middle sister to a completed suicide in 2017, I knew that I couldn't sit around and do nothing. I wanted to make an impact on this thing we call life even if it was only one person at a time. I started my non-profit because I didn't have the knowledge to understand what my sister was going through or the skills to save her life. Our mission is to empower people to speak out and get educated about mental health and suicide so that we have an army of everyday people that can assist those in need.
Thanks to Kelli Hansen, BCC Evolution!
---
Why did you start your business? Tell us in the comments below. Don't forget to join our #IamCEO Community.