The business landscape is always changing which leaves uncertainty in different industries. Business owners are optimistic that 2022 will see better days, especially with the introduction of COVID-19 vaccines. The new normal might see a return of business and provide better opportunities for people to explore.
Here's what entrepreneurs predict for business in 2022.
#1- Use of real-time payments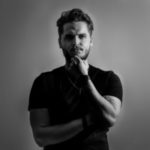 For businesses, cyber-fraud is an unavoidable reality. To prevent hackers from gaining access to your business's checking account, use low-cost software and dual controls to strengthen your payment processes. This is critical since the government is moving toward a speedier payment system, which will reduce the time it takes for victims to get compensation. When it comes to cash flow, the use of Real-Time Payments is expected to pick up in 2022, which will benefit the firm while requiring more cyber-security. This year will be vital for firms to assess and strengthen their security measures.
Thanks to Ernests Embutniek, Perfectgift4!
---
#2-  Use of Paycheck Protection Program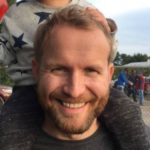 Many firms' cash reserves have been exhausted as a result of the COVID-19 pandemic's economic impact. Even though many states have reopened following initial shutdowns, some are reimposing restrictions, reigniting fears about cash flow and small business survival. The Paycheck Protection Program which was formed last year under the Coronavirus Aid, Relief, and Economic Security Act, received additional financing. Small firms should strive to capitalize on the new stimulus package, which includes a new PPP [credit]. Depending on how you spend the funds, the PPP debt may be forgiven.
Thanks to Michael Ziarko, No More Chores!
---
#3- Multimedia spending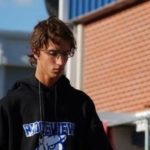 Press releases are becoming less successful, partly due to the difficulty of obtaining earned media. Rather than sending text-based releases to media sites in the hopes of being published, brands are more likely to bring press releases in-house and generate video announcements of important company advancements. Press releases are no longer used. Putting out news releases has very little significance nowadays. When press releases are required, interactive or video-based versions will be most effective.
Thanks to Nicholas Rubright, New Reach Marketing!
---
#4- Focus on empathy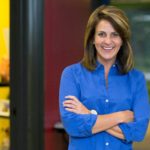 Businesses will need to focus on empathy. The way we navigate communication, relationships and conflict is changing in a digital world. In some ways, that's great because we can involve more people and get information faster. In other ways, it's challenging because miscommunication is more common and trust is harder to build. To overcome these challenges, leaders will need to keep people at the center of our conversations, and organizations will need to help their employees build emotional intelligence and expert people skills.
Thanks to Marie Unger, Emergenetics International!
---
#5- Historical data will be irrelevant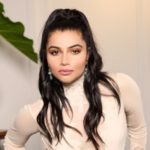 Let's be realistic – the world has changed far more than our naive minds could have imagined. Your years of historical data are likely not going to be super relevant anymore, owing to the rollercoaster experience of the Covid-19 pandemic. If the business is improving at the start, don't be optimistic. Keep making arrangements for a rainy day because markets can flip in a matter of a few hours now. You're likely going to be experiencing revenues in waves, owing to the pandemic booms and dips, and the varying regulations.
Thanks to Sameera Sullivan, a Relationship expert!
---
#6- Rise in augmented virtual meetings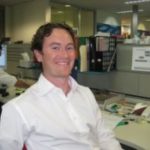 The video meeting will go fully 3D this year. Prezi hired the former director of product from Pixar to build a more cinematic video meeting experience. Better cameras will be one of the biggest trends this year in video meetings: The everyday digital camera people already own is a huge improvement. At some point soon, Apple will upgrade the laptop cameras too. We're not all going to be together as quickly as we thought, so recreating "hallway moments" will be a bigger priority this year.
Thanks to Kevin Burke, Extension PR!
---
#7- 6G will rule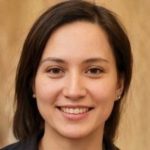 In my expert opinion, 6G will be king. We may be waiting for 5G in the UK, but China has been studying G6 since 2018 and started properly testing it with the support of its big national telecommunications companies in 2020, according to editors at inc.com. Similarly, the United States has put a lot of effort into the area. With more of us working from home and placing more demands on our bandwidths, faster internet with increased capacity for file sharing and uninterrupted Zoom conversations is the natural next step. Keep an eye on this.
Thanks to Anjelica Rivera, Cell Tracking Apps!
---
#8- Growth factor- labor retention rates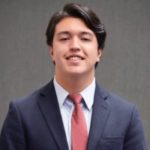 Turnover in your workforce is a vicious and self-perpetuating cycle. With the current labor market, 2022 is the year in which businesses are going to sink or swim based on their labor retention rates. I expect businesses in multiple sectors that have been limping along in crisis mode since the pandemic to really start buckling due to chronic understaffing and a loss of any kind of institutional culture or experience. On the flip side, those businesses that can keep their workers happy and in-house are going to not only survive but thrive as they start attracting those who left other firms.
Thanks to Carter Seuthe, Credit Summit!
---
#9- Massive focus on cyber-security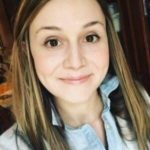 There is going to be a massive focus on cybersecurity. This focus is going to come from a need, not simply a desire to innovate. A lot of companies have transitioned to being mostly digital, however, that means that there are more areas and ways in which cybercriminals can attack. Businesses are likely going to implement AI measures that can proactively track potential cyber-attacks where attacks could more easily occur. This is going to be necessary to safeguard the sensitive information of businesses.
Thanks to Kristen Bolig, Security Nerd!
---
#10- Rise in digital selling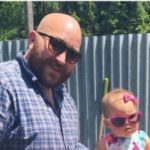 Our world has shifted dramatically from analog to digital. In the future, the benefits of digital selling will be enormous. COVID-19 saw several changes, particularly in the area of telephonic development. Many B2B buyers now prefer digital meetings, digital conference calls, and negotiations. There were also increases in online education sessions, exhibitor promotional content, and general session content across the board using a flow builder. B2B enterprises would have to use various digital technologies like workflow management software to attain these goals.
Thanks to Aaron Masterson, Local Furniture Outlet!
---
#11- Video content on multiple platforms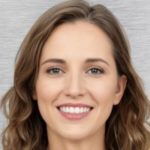 As an experienced marketer, I predict that in 2022, videos in marketing will attract more customers since they provide a clear description of the products, giving customers greater confidence before purchasing the product online. Once reformatted for usage on other platforms, video content can also be used to create blog content. Video marketing will also allow small businesses to distribute the same video content across many platforms, allowing them to serve a wide spectrum of clients at the same time.
Thanks to Sarah Jameson, Green Building Elements!
---
#12- Company culture a priority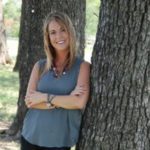 Leading people and organizations still have the same challenges today that were around 100 years ago. Our world is constantly changing and reinforcing a positive and inclusive company culture is paramount, especially when many, if not most, teams are still working remotely. This is where the winners will be seen and noticed more than ever as people are choosing jobs based on the company culture fit. I think leaders will focus on staff engagement more than ever to keep the company culture strong and vibrant.
Thanks to Amber Bagwell, Zer0 to 5ive!
---
#13- More social media marketing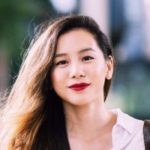 The spending on social media for marketing purposes will increase. We've seen how the different social media platforms have grown so there's no surprise that marketers target these platforms. The growth has been visible every year, but I think it will have a dramatic increase this year. Going digital is one of the strategic ways businesses can increase brand awareness and build their audience.
Thanks to Lynda Le, Polish Perfect!
---
#14- Focus on CSR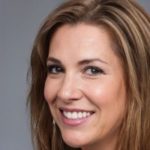 I believe that this year, businesses will be all looking to get back on their corporate social responsibility efforts, given that there might have been limited resources and opportunities for them to do so in the past year. Everyone seemed to be so busy just trying to keep their businesses afloat and that's understandable. This is why now that most businesses have already pivoted to ensure their survival, they already have the time and other resources to reach out to others who might not be doing so well.
Thanks to Sharon Winton, GoMontana!
---
#15- Health-centeric practices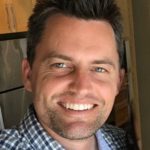 I believe that the pandemic will continue to disrupt the world this year 2022. So, we can expect that businesses and workplaces will keep on adjusting and readjusting their operations to accommodate the mandates and protocols that their respective governments will impose. Not only that, due to the continued spread of the virus, it's also possible that the employees' and employers' health will become a major concern and along with the stress and uncertainties that come with it, mental health issues will become more prevalent and apparent.
Thanks to James Wilkinson, Balance One Supplements!
---
#16- Customer focus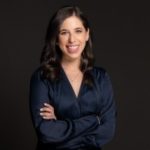 In 2022, businesses should be laser-focused on putting the customer first. According to global research by Microsoft, an astonishing 96% of consumers say customer service is an important factor in their choice of loyalty to a brand. Furthermore, Gartner reveals that 64% of people value customer experience higher than price when making a purchase. With e-commerce, boom competition is more fierce than ever before. The companies that thrive this year will be those that put the customer at the center.
Thanks to Rachel Blank, Allara Health!
---
#17- Lower data reliability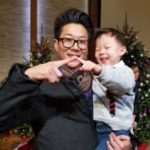 Consumers will oppose data harvesting, according to one of your predictions for business in 2022. To avoid becoming the product, consumers are actively manipulating and devaluing the data that organizations collect. As a consequence, customers are increasingly turning to methods like virtual private networks (VPNs), making up data, or just refusing to have their data collected at all.
Thanks to Chris Song, ADC Energy!
---
#18- Personalization more competitive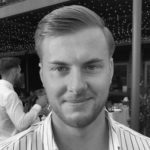 Customers today are beginning to expect firms to market what they are interested in rather than what they are not. Individualized service is more likely to keep customers loyal to a firm or brand. They expect companies to remember who they are, what they've bought before, and what they'll need in the future. Customers who willingly submit personal information want the company to respect it as if it were gold, carefully protecting it and not abusing the privilege of having it.
Thanks to Oliver Andrews, OA Design Services!
---
#19- Businesses will use AI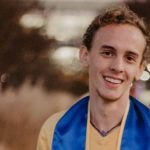 Conversational AI has been here for a while now and it's constantly improving. Today, businesses are focusing on scaling and using data effectively to make decisions. Conversational AI can help businesses achieve this. Think of how bots can collect important data from multiple users within a short time. Think of the agility that comes with CAI, etc. Above all, businesses, especially SMBs are more likely to incorporate CAI since it's an effective and cheap option.
Thanks to Michael Sills, NeoGamr!
---
#20- Technology will reduce employment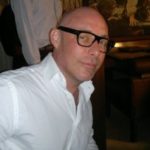 One business prediction I have is that technology will close the employment gap. Entrepreneurs will flock to business software that enables them to accomplish more with fewer employees. This could include increased tableside ordering and checkout technology in bars and restaurants, as well as self-checkout options for retail customers. Numerous restaurants discovered digital menus. QR code menus in restaurants will continue to exist, even if COVID-19 precautions are abandoned.
Thanks to Marc Bishop, idigimagnet!
---
#21- 4 day workweek more popular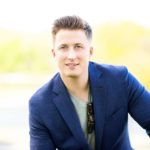 The pandemic has taught us a great number of things these past two years. Employees and employers alike want flexibility in their work schedules and hybrid work models are the latest trends. For 2022, I believe that there will be an even greater benefit that will rise in popularity and that is the 4-day workweek. For years, there has been a debate on the effectiveness of the 5-day nine-to-five working model. The Covid-19 pandemic has shown us that businesses can survive without it. Many companies have adopted the
4-day work week in order to give more flexibility and benefits to their employees.
Thanks to George Beatty, Problem Property Pals!
---
#22- Innovation will rule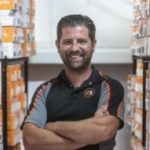 Sporting Smiles has been crafting custom DIY clear retainers for over ten years all across the nation. And over the past two years during the worst of the pandemic, my staff have been our company's salvation. Their constant innovation, attention to updating with the latest technology, and just keeping me sane with their great attitude. When we had lockdowns they took their work home. Here they kept in communication coming up with some great new ideas. Because of these innovations by the team during the 2021 period, I predict we will release another amazing at-home dental product in 2022.
Thanks to Evan McCarthy, Sporting Smiles!
---
#23- Rise in AR and VR Technology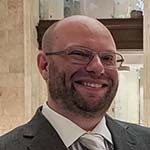 The world is shifting to the metaverse and 3D realities. Augmented and virtual reality are at the center of this breakthrough in the industry. This trend will revolutionize the global market as business owners are now seeking ways to conveniently integrate employees and onboard them without any difficulty. Furthermore, AR will help in training, reducing taxing work responsibilities as well. Companies will also be able to simplify product
development and educate customers about their services in the best way possible.
Thanks to Howard Birnbaum, Magik Flame!
---
#25- Cashless payments more popular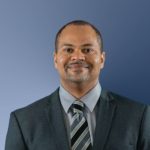 I recently saw a street performer ask people to Venmo him a tip if they didn't have cash. The popularity of contactless and cashless payments has accelerated due to the pandemic. In 2022, more companies will stop using cash and focus on accepting electronic payments. Some businesses might not even accept cash altogether. Payment transactions and transfers will also be done through cryptocurrencies.
Thanks to Jeff Johnson, Simple Homebuyers!
---
#26- AI and blockchain technology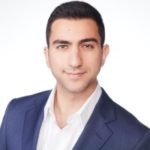 By 2022, businesses will have started to fully embrace artificial intelligence and blockchain technology. Artificial intelligence will help businesses automate processes and make decisions that would otherwise be too difficult or time-consuming for humans to do. Blockchain technology will help businesses keep track of their transactions and ensure the security of their data. As a result, businesses will be able to run more efficiently and effectively with less risk of error.
Thanks to Farzad Rashidi, Respona!
---
#27- Lower inventories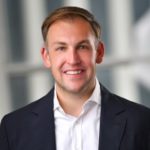 Having or not having inventory could be the difference between success and failure for businesses in early 2022. The first and possibly second quarter of 2022 will be a test of business supply chains and operational capabilities. With shortages of many key components for manufacturers as well as labor shortages or stoppages in the global supply chain due to COVID businesses are facing a variety of different headwinds. Having a strong inventory position while providing convenience to customers in many ways, just basic fundamentals will position businesses to meet demand.
Thanks to Carlos Castelán, The Navio Group!
---
#28- No going back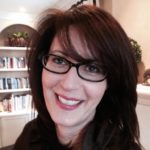 2022 is going to be the year when the global business community attempts to turn the clock back to 2019 but will find it harder to rewind to the way things used to be than they imagined. Why? Because the customers and clients that they need to make the old model work are now used to using, thanks to the pandemic, a more localized and digital economy, and won't want to, and will, as a whole, be unwilling to go back to the way things were. In other words, 2022 will be the year that business, as a whole, discovers that time travel is an economic, as well as a scientific myth.
Thanks to Christina Russo, The Kitchen Community!
---
#29- More environmental-friendly practices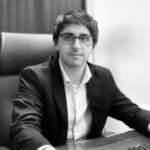 Companies need to prioritize sustainable practices at their core to be successful going into the future. Shoppers today care about the impact companies have on the environment, which has made it essential for businesses to focus on sustainability as well as making sure that their operations do not cause any harm to people or animals living in their surrounding areas. This means reducing food wastage by donating goods nearing the expiration date, reducing packaging waste through eco-friendly practices, and reducing the carbon footprint of their business.
Thanks to Marc De Diego Ferrer, MCA Assessors!
---
#30- Influencer marketing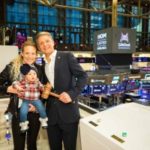 People may think that "influencer fatigue" is killing the effectiveness of influencer marketing. However, when it comes to using influencers to promote your brand it appears that it can still be extremely beneficial in 2022. TikTok is a perfect platform to partner with influencers who fit your brand in order to attract customers. Having an influencer create fun, quirky videos that are on-brand for both parties can be a great way to show that your brand has its finger on the pulse of what's hot and trending.
Thanks to Brett Sohns, LifeGoal Investments!
---
What's one prediction you have for the business in 2022? Tell us in the comments below. Don't forget to join our #IamCEO Community.