Every new year brings with it a new form of excitement and anticipation. The reason is that every new year brings about a "newness" for lack of a better term when we are able to start fresh and change those things that we did bad or things we have been thinking about doing.
For us at CEO Blog Nation, we get it. So, that's why we are excited about 2022 because there will be more and more entrepreneurs and businesses. There will be goals met and goals crushed and that's why we love the new year and we know you do too!
Here are the pivots other entrepreneurs see businesses making this year:
#1- More options for solo travelers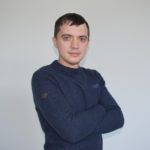 Couples and families are often the center of leisure travel. Nevertheless, solo travels are becoming increasingly common. The travel industry has recognized this transition and is beginning to provide more options for this distinct group with a variety of needs. Some solitary travelers choose to participate in social activities in order to meet new people while others prefer seclusion and leisure.   
Thanks to Andrew Priobrazhenskyi, Discount Reactor!
---
#2- Speed up digital transformation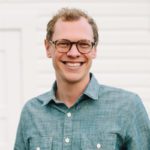 Much of our lives and many of our enterprises have been able to continue in  ways that would not have been conceivable 15 years ago due to technological advancements. Digital transformation efforts will be energized by our rapid embrace of technology. The term digital transformation is no longer a  catchphrase. Organizations who had progressed further down the digital  transformation route were less affected and were able to adjust more readily and swiftly. Leaders who were early adopters of technology are now doubling down on transformation activities that will help them to boost productivity and performance even more as well as guarantee that they have the tools they need for whatever the future holds.  
Thanks to Gerrid Smith, Property Tax Loan Pros!
---
#3- Cut back corporate travel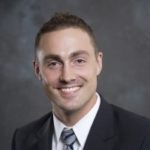 I don't believe business travel will return to pre-pandemic levels because we've demonstrated that it isn't required. Businesspeople have discovered that digital communications are effective since they have learned to interact and communicate digitally. However, in-person interactions and gatherings will continue to be crucial. In fact, connecting with customers and prospects is one of the most difficult tasks facing business leaders  today. Face-to-face engagement is important, especially at vital points in the sales cycle or while creating relationships. Business leaders are rethinking how frequently they plan face-to-face meetings and when they can successfully use technology to communicate with customers. 
Thanks to Gavin Johnson, EV Cable Shop!
---
#4- Move online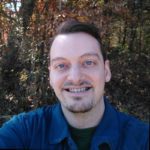 The biggest changes I see coming for businesses are automation and lower infrastructure. With COVID-19, everyone is trying to make sure they do not get sick. People are not as reluctant to go out and shop at a business versus going online to order what they need. This is why I believe a lot of businesses are going to embrace e-commerce. In addition to businesses going fully online, I believe consumers are going to become more accustomed to ordering online which eliminates the human worker on the other side that either scans or confirms the order. With all these factors at play, it's  only natural that the physical infrastructure of the business will decrease as it moves completely online.   
Thanks to Tim Connon, Paramount Quote!
---
#5- Nail down real estate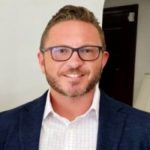 Businesses need to nail down their real estate. While many businesses are online, most of them have brick-and-mortar establishments. Then, if you're renting, you may be in for a big surprise this year. Rent will likely skyrocket and the interest rates are also likely to increase dramatically to compensate for inflation. If you're planning to purchase a property, do it now. 
Thanks to Cliff Auerswald, All Reverse Mortgage!
---
#6- Recruit and retain employees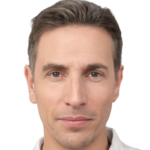 Employers continue to have difficulties in attracting and retaining personnel. Companies offer incentives such as signing and retention bonuses as well as unique job perks and flexible scheduling. Companies selling their ethics, values and culture will become more common in 2022  as this has been shown to be a major decision-making factor for job seekers.
Thanks to Adam Wood, Revenue Geeks!
---
#7- Start outsourcing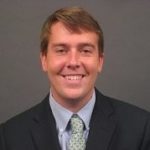 Businesses will need to start outsourcing. So many people are starting their own businesses that employees are becoming scarce. If you want a true professional for your work, look for a great company to outsource. You may find that a previous employee has started his or her own business and created exactly what you need. So, don't be stingy when it comes to providing the best business solutions.   
Thanks to Jim Pendergast, altLINE!
---
#8- Prioritize social commerce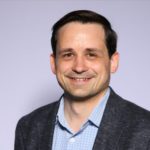 Social media is obviously one of the most powerful marketing tools we have at our disposal and it is becoming a non-optional part of a strong marketing strategy. And in 2022, social commerce will follow suit. Social commerce is rapidly growing and businesses will have to grapple with a shift in consumer behavior where a preference for shopping directly on social media platforms is on the rise. I think e-commerce and brick-and-mortar businesses will have to pivot towards developing or optimizing social commerce strategies. 
Thanks to Stephen Light, Nolah Mattress!
---
#9- Focus on data privacy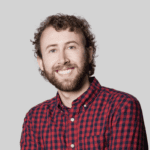 I think a lot of businesses are going to have to focus much more heavily on data privacy than they have in the past. As time progresses, the business world is going more and more digital, and this year is no exception. Even companies with a minimal digital presence are still at risk of cyberattacks. 
Thanks to Kyle MacDonald, Force by Mojio!
---
#10- Make creative staffing choices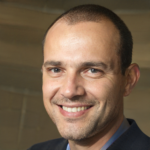 I think many businesses will need to make creative staffing choices throughout 2022. Retaining quality employees has never been more imperative, along with a short list of talent to contact in the unfortunate  event you do lose someone. Cross-training existing employees will help cover staffing shortages in the interim. It's possible to grow your business in these conditions as long as you stay flexible and make  intelligent staffing choices in this increasingly tight labor market.   
Thanks to Brian Donovan, Time Shatter! 
---
#11- See continued supply-chain disruptions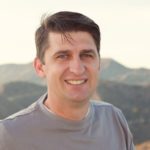 Unfortunately, we're going to continue to see supply-chain disruptions in 2022. So, the ability to be flexible, especially financially, is crucial. For those businesses that maintain inventory, it's imperative to keep inventory levels at that precise spot where you don't run out of product yet you also know you can liquidate excess product fairly quickly. It's a frustratingly fine line to walk but it isn't looking like there will be complete relief from it in 2022. 
Thanks to James Green, Build A Head!
---
#12- Switch to hybrid work system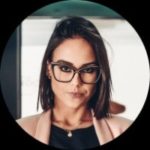 Since the pandemic, businesses are facing a new reality and are changing as per their employees and customers' needs and requirements. Businesses are being more concerned about the changing habits of their stakeholders and are adjusting their culture and operations accordingly. However, the biggest change businesses are about to make this year will be to move their business operations from office to a hybrid work system in which employees will be given flexible hours to work and they will have the opportunity to either work from home or in the office as long as they can provide quality services regarding the job role. On the other hand, organizations will gravitate toward a new work philosophy known as We Working. This idea entails creating small and flexible teams in response to variable workloads, shortening time frames, and intensive flurry of information flow and coordination. The We Working system will eliminate the need for human managers to organize teams and monitor performance because it is powered by autonomy and trust among peers. 
Thanks to Marilyn Gaskell, True People Search!
---
#13- Show more authenticity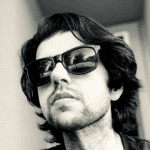 In 2022, we can expect businesses to show more authenticity in a public way. With so many changes happening  constantly, consumers are looking to buy from companies that resonate with their beliefs and ideals. Businesses can achieve this resonance through telling their story and being true to their mission. 
Thanks to Daivat Dholakia, Essenvia!
---
#14- Go digital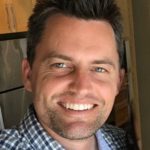 Going digital/online is the most obvious course of action for businesses to take from now on, we all know it, but it's also the best one we've got. I'm not saying that we should leave the more traditional structure or "physical" business setup altogether but, instead, we should be maximizing the online space first because the one thing that the pandemic has taught  me and my business is that it's not going anywhere anytime soon and something as devastating as this one can happen again. Though I would never wish for it to happen again, I still think it's better to prepare for the worst than to sit back and just react whenever it happens.  
Thanks to James Wilkinson, Balance One Supplements!
---
#15- Study supply chains and hiring trends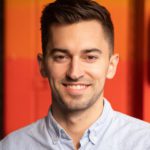 Supply chain issues and labor shortages will require businesses to pivot to new products and services over the next 12 months. Due to continued  pandemic problems, certain materials are in short supply, slowing  production. There are also staffing issues, which limit full operational services. Businesses, in order to function, will have to study supply chains as well as hiring trends to determine pricing, promotions and service offerings,  adjusting to current conditions.
Thanks to Cody Candee, Bounce!
---
#16- Become more agile and flexible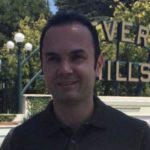 The business world is constantly changing and businesses have to make pivots or changes to stay relevant. In my opinion, one of the changes that companies will have to make this year is becoming more agile and flexible. In order to keep up with the ever-changing landscape, businesses will need to be more agile and flexible. This means changing direction quickly and responding to new opportunities and challenges.    
Thanks to Emir Bacic, Pricelisto!
---
#17- Embrace digital marketing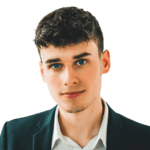 The way marketing is done is changing. The traditional push marketing approach has given way to a new approach that entails engaging customers through social networking, blogs and video. This new approach has proven much more effective than traditional marketing techniques because it engages customers in an interactive manner. Many businesses are discovering that the key to successful marketing is interacting two-way with customers, not simply shouting marketing messages at increasingly dilute audiences.   
Thanks to Bailey Whissel, Bailey Whissel Marketing Agency!
---
#18- Switch to remote work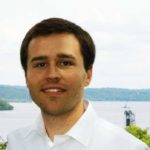 It is predicted that despite the already widespread changes across most industries to a remote work policy those that considered and did revert back to traditional office spaces are having second thoughts about that. Not only is remote work becoming a permanent change but it also applies specifically to the start of 2022 with the spread of the omicron variant of the COVID-19. 
Thanks to Kyle Kroeger, The Impact Investor!
---
#19- Look for the sweet spot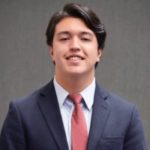 Businesses are still looking for the sweet spot when it comes to their COVID-19 response. While those businesses that are able to shift online have done so and will continue to, it's in-person businesses like restaurants, hotels, manufacturing companies and brick-and-mortar stores that are still struggling with this issue. It's such a polarized topic that essentially any approach is going to be met with some kind of political backlash. This is true whether you're looking at policies for employees or for customers. Businesses have a strong incentive to keep their workers from getting infected but this flies directly in the face of their strong incentive to be open with as few restrictions as possible. I expect that we're going to  continue to see low-contact and no-contact alternatives in these spaces wherever possible but many businesses are going to continue to muddle through as best as they can and hope that omicron is the last COVID-19 variant that gets the nation's attention to this degree.  
Thanks to Carter Seuthe, Credit Summit!
---
#20- Strive to offer more value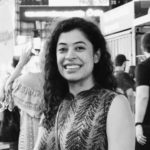 This year, I believe there will be a fresh battle for the best value in products and services across all business platforms following the intense rivalry we saw last year. Last year, we witnessed a significant  advancement in social media marketing which proved to be quite beneficial for the majority of businesses and corporations in the world. Marketing has never been easier and, as a result, the rivalry is now centred on who can offer the best deal to their customers. It is generally known that  customers choose things that are within their financial means and, with the  pandemic still looming, I believe that consumers will continue to adhere to  their financial constraints.  
Thanks to Deepasha Kakkar, Crackitt!
---
#21- Make more money from sales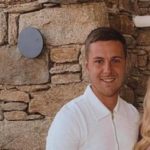 In 2022, every business that adapted and survived the pandemic will realize the importance of increasing revenue through online sales. It is not limited to e-commerce businesses but also to brick-and-mortar stores. This year, companies will be more reliant on social media and online sales than in 2021. Digital technology is the other way businesses will pivot this year. It will play an essential role in the business world over the next 11 months. This won't just be about daily business operations but performance. More companies are likely to succeed by embracing and investing more in digital technology.  With rising costs due to inflation, more businesses are laser-focused on revenue than ever before. It is among the most significant threats for small businesses that will force many to change this year by cutting down the cost of materials, shipping and equipment. The supply chain problem was a considerable disruption causing higher shipping costs. Businesses want to find new customers and some raise their own prices.  
Thanks to Stephen Curry, CocoSign!
---
#22- Prioritize employee work-life balance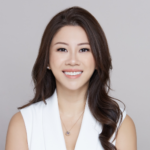 In 2022, prioritizing remote employee work-life balance is the significant change we choose to make. In the past year, we audited our performance and revealed that the happier our employees were and the better they managed their work and life, the more satisfied they became with their work. The ripple effect of all these is developing a highly motivated team with a healthy work-life balance. 
Thanks to Harriet Chan, CocoFinder!
---
#23- Accommodate hybrid work environments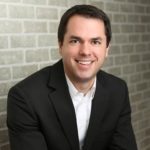 Over the next year, as we move out of the pandemic, extreme flexibility and hybrid work will define the post-pandemic workplace. Employees want the best of both worlds. Many workers want flexible remote work options to continue but a large percentage are craving more in-person time with their teams. To prepare for this pivot, business decision-makers will have to consider redesigning their physical spaces to better accommodate hybrid work environments. 
Thanks to Mark Daoust, Quiet Light!
---
#24- Migrate online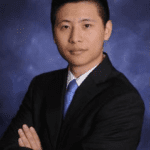 COVID-19 containment measures are still in place, which encourages social distancing. As a result, many people prefer to purchase goods online instead of going to physical shops. Hence, business owners must migrate to or incorporate online shops to pivot successfully. These could be either social media shops, business websites or both. They will also have to do deliveries or partner with logistics companies to get the products to their clients. Additionally, it is unlikely that buyers will want to let go of this convenience when the pandemic is over.
Thanks to Jonathan Tian, Mobitrix!
---
#25- Adapt to the new digital age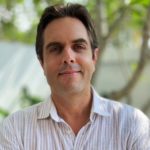 In the coming years, businesses will face many challenges. The first and foremost will be the global economic crisis. Every country is going through tough times and their economic situation is very fragile because of the pandemic. The result is that there are a lot of changes happening in the world of business. Businesses have to change their strategies, products and services to survive this crisis. There is a shift from traditional business to e-commerce. So, businesses need to adapt their business to the new digital age. Customers are moving towards digital marketing, e-commerce and social media; so, businesses need to move with the times and keep up with the changing trends.
Thanks to Sam Dolbel, SINC Workforce!
---
#26- Add more features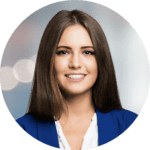 We have been receiving a lot of feature requests from our existing customers during the past year. In our case, working on the feature requests in order to build a product that works for every one of our clients will be a special pivoting point for the business this year. Just like many other businesses, we have always considered feature requests as an inconsequential side of the business. Not working on feature requests has, in a large way, contributed to our churn rates. Pivoting our business towards more customer-friendly approaches, which include accommodating feature requests that can blend with our existing product base will be a crucial pivot for the growth of the business.
Thanks to Alina Clark, CocoDoc!
---
#27- Adopt Insight as a Service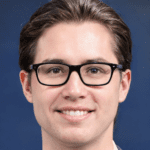 One lesson emerging from big data trends is that just because companies capture and store data doesn't mean they will create value out of that data. That results from a lack of tools and human resources to sort through the data and turn it into effective insights. To counter this, I see businesses adopting Insight as a Service to fill the gap created by the scarcity of data analysts. The challenge for most businesses isn't a lack of data and analytics but a failure to understand and take advantage of the insights. Also known as predictive analysis, IaaS solves this problem by combining industry best practices with data, insights and analytics to generate insights and suggest steps required to fulfil business objectives. For example, the platforms carry out a deviation-detection analysis to provide customer acquisition and retention solutions. 
Thanks to Ryan Yount, Luck Luck Go!
---
#28- Use technology more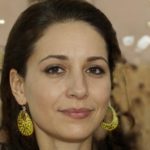 As a business owner, I have seen how businesses changed their operations over the past few years. For this year, a significant change will happen again. Firms will most likely go back to how they were before this pandemic. Their forgotten old ways of operating a company will occur again. However, the use of technology will be dominant now. Almost everything requires technology in order to assure success in their plans. Companies must ensure that their workforce has to have expertise when it comes to this to prevent any issues from happening. 
Thanks to Michelle Devani, Love Devani!
---
#29- Refocus on mobile app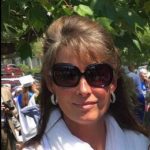 Since the onset of the pandemic, consumer behavior has changed  dramatically. People now consume the most media on their phones, which has  led to a drastic increase in the popularity of mobile shopping. With so many people using mobile phones to search for brands and buy their products, it is imperative that companies focus on building their mobile  apps. These apps will provide consumers with even more convenience and improve their shopping experience dramatically. This is especially true for Gen Z buyers who consume the most mobile media.
Thanks to Kim Abrams, Abrams Roofing!
---
#30- Go green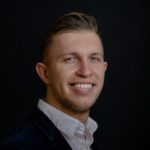 In today's environment, it's not enough for a business to market and sell incredible products and services. Customers these days prefer businesses that make an effort to give something back to the community as well. Job seekers are also more attracted to firms that care for the environment. Moreover, greening initiatives signal to external stakeholders, like customers and investors, that a business is committed to doing the right thing. This can increase loyalty. Finally, greening processes can result in efficiency gains by reducing energy costs. To have a better shot at attracting the top talent and gaining and retaining loyal customers, I see more businesses going green this year. 
Thanks to Denis Leskovets, Office Consumer!
---
What pivots or changes do you see businesses making this year? Tell us in the comments below. Don't forget to join our #IamCEO Community.