The digital age has seen new disruptors innovate the best solutions to counter common problems people face. While there are countless disruptors in each industry, there are those who become one's favorite for different reasons.
We asked entrepreneurs and business owners who are their favorite disruptors and here are the responses;
#1- Elon Musk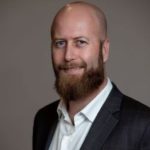 When I think, of a "disruptor," the first name that comes to mind is Elon Musk. Even though he apparently said he's "not a fan of disruption" and that disruption only happens when a better option is created. You could argue that in each case, he created a better option, so I think he does disrupt, quite successfully. He may not have rendered the other options obsolete, but the world has most certainly benefited from Elon Musk the disruptor.
Thanks to Fletcher Wimbush, The Hire Talent!
---
#2- Dropbox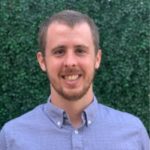 One of the most important lessons entrepreneurs can learn from Dropbox is to adopt the lean start-up methodology and start. Dropbox has been simple, down-to-earth, and
hassle-free since its beta testing. Dropbox has grown and evolved with the times but has
always stuck to its core of keeping it simple. They continue to provide superior customer service by ensuring their storing and syncing capabilities are top-notch.
Thanks to Jared Stern, Uplift Legal Funding!
---
#3- VRBO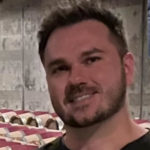 They've done a great job of providing a similar platform to Airbnb, but also have their differences that seem to cater to the public. In a market where Airbnb has practically stood alone, VRBO has been a welcome sight for many renters and property owners who make money off of their investments. Their marketing campaign has been quite strong and, while many features are the same, it offers a competitor, which makes both platforms better because of how hard they must work to stay on top.
Thanks to Shaun Connell, Rental Property Calculator!
---
#4- Wikipedia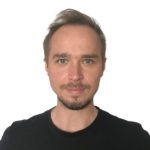 My all-time favorite disruptor is Wikipedia. As a CEO of a technological startup, I often need to find trustworthy information as quickly as possible. Wikipedia isn't the most reliable source in the world, but it's good enough to get a brief overview. Moreover, I like inspiring myself with interesting online business models and Wikipedia is a great example of a user-generated content-based website. 3 billion monthly visits is impressive, isn't it?
Thanks to Tomek Mlodzki, PhotoAiD!
---
#5- Airbnb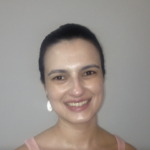 Airbnb is my favorite disruptor, as it gave an alternate option to homeownership. It also provided tourists and travelers the possibility to explore more special and intimate forms of hospitality. It disrupted the traditional hospitality and hotel industry and forced them to take notice of their complacency. In turn, it has changed the expectations of travelers
forever. It led the way to a new kind of business model and changed the game. Airbnb has provided a great alternative and caused disruptions in an already established industry.
Thanks to Eduarda dePaula, FindByPlate!
---
#6- Amazon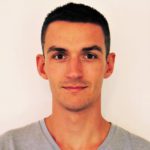 Amazon is one of my favorite disruptors. I don't think that there's any company quite like Amazon. Not only has it dominated the industry, but it has also changed the face of the business world. With its focus on e-commerce, cloud computing, digital streaming, and artificial intelligence, it is one of the world's leading economic and cultural powers. No company has even come close to the colossal number of orders it receives on a daily basis. It is truly a wonder when you start thinking about the massive scale that Amazon works at and how far the company has come along since 1994.
Thanks to Adam Crossling, Zenzero!
---
#7- Netflix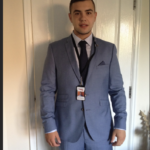 As an entrepreneur, my favorite disruptor is Netflix because it has revolutionized entertainment for people. The platform offers low subscription prices, HD quality, and a new perspective to audiences with respect to TV shows and movies. Over the years, Netflix has become an ultimate digital disruptor as it offers an inexpensive way for people to enjoy their favorite TV shows. Moreover, this platform disrupted the market twice – first with its DVD mailing service and then with its streaming service.
Thanks to Carl Panepinto, Bumper!
---
#8- Steve Jobs, Jeff Bezos, and Reid Hoffman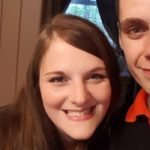 It's difficult not to include Steve Jobs at the top of that list; he established a brand in Apple that altered global habits and elevated the importance of design in our daily lives. Whether you admire or despise him, Jeff Bezos has revolutionized every industry he has entered, beginning with books (remember when that was ALL they sold). Reid Hoffman's work at Netflix is currently reshaping Hollywood in ways that even Steven Spielberg finds unsettling. You have to admire these disruptors for their foresight, guts, and determination to see their ambitions through.
Thanks to Tiffany Payne, Replace Your Docs!
---
#9- Discord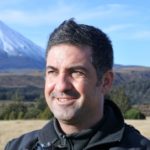 It's official, Discord is our favorite disruptor going into 2022. They have completely changed the social network space, managing to innovate new ways to monetize creativity while competing against popular social media platforms. During the pandemic, all brands were looking at how they communicate with their consumers but Discord grew during the period and shifted the way in which consumers communicate with each other and brands.
Thanks to Garrett Hayes, Birding Hub!
---
#10- Sundar Pichai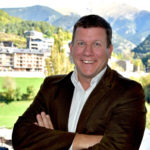 Pichai is a driving force behind some of Google's most transformative initiatives. He has been instrumental in the development of artificial intelligence and machine learning, which are key areas of focus for Google. Under his leadership, Google has become a leading player in both these strategic areas. And he is not afraid to take bold bets on new technologies and business models. This willingness to embrace change and take risks is what makes Sundar a great disruptor.
Thanks to Peter Lucas, Relocate To Andorra!
---
#11- Michael Pryor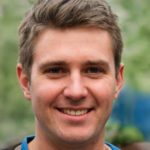 Michael Pryor is the CEO of Trello, a cloud-based project management tool. He is a serial entrepreneur and has started several successful companies. But it is his work with Trello that has made him a true disruptor. Pryor has taken a simple concept and created a tool that is used by millions of people around the world to manage their projects. He has also been an outspoken advocate for the power of collaboration and open-source software. This combination of disruptive innovation and social impact is what makes Michael Pryor a great disruptor.
Thanks to Cody Crawford, Low Offset!
---
#12- Apple & Steve Jobs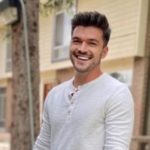 Steve Jobs stands out as the greatest tech disruptor of the twenty-first century. This kind of solution-based disruption that Steve Jobs inspired has moved many entrepreneurs to proceed in the same manner when coming up with lucrative business solutions, creating opportunity, and excellence. Apple, disrupted the music industry, photography, the blackberry, and both the keyboard and the mouse with the creation of the iPad. In the same vein, I am inspired to disrupt how Digital Marketers measure the success of their
campaigns with my CallScaler solution.
Thanks to Curran Van Waarde, CallScaler!
---
#13- Unpakt

Unpakt, one of my favorite disruptors, is causing waves in the moving sector, which had never been successfully disrupted before Unpakt. Unpakt is the first company in the industry that allows users to compare movers and costs in real-time before booking their move online. Unpakt has experienced enormous development, with over one million move books currently available on its site. It's a win situation for both consumers and movers since users may save money on their moving fees, while movers only pay a success fee if the move is completed successfully.
Thanks to Richard Mews, Sell With Richard!
---
#14- The Farmstand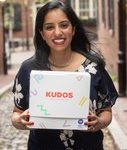 I appreciate the thought and care that went into The Farmstand, a product developed by Zooey Deschanel and Jacob Pechenik that enables buyers to garden fresh vegetables without pesticides and less water than conventional gardening.  From a sustainability perspective, The Farmstand has disrupted the food industry – giving everyday people the ability to control the quality of their nutrition from home. Entrepreneurs solve problems, disruptors change the world.
Thanks to Amrita Saigal, Kudos!
---
#15- John Reed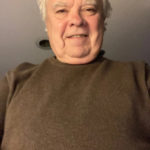 My favorite disruptor has been John Reed at Citibank who introduced the ATM as a self-service/better-service faster way to get cashback in the day, which paved the way for self-service gas, then self-service online banking, ticketing & more. Mr. Reed's disruption changed the way most of us interact with the world though he has not gotten sufficient credit for it in my opinion since so many businesses, including mine with 806 downloadable $2.99 eBooks & audiobooks depend on consumer commitment and appreciation of self-service speed & efficiency for themselves.
Thanks to Deaver Brown, Simply Media!
---
#16- Terry and Tony Pearce

Terry and Tony Pearce are the brothers who founded the Purple mattress brand. They made waves in their industry by creating a high-tech mattress offering unrivaled spinal support at an affordable price. Their innovation lay not just in their product, but their viral video marketing campaign involving slamming raw eggs on their mattress to show that they wouldn't break due to their mattresses' high-tech cushioning. They also broke the mold by using a direct-to-consumer model.
Thanks to Leanna Serras, FragranceX!
---
#17- Improbable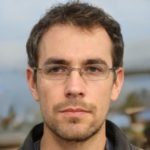 Improbable with its SpatialOS is my favorite disruptive startup because it has developed techniques that make it possible to share large amounts of information between several servers almost instantly. It uses computing to simulate richer virtual worlds, with applications in video games and virtual reality. Disruption, for me, is to go out of line, expand beyond boundaries, and have a different approach, and Improbable's approach to dealing with data is exactly the same. It has totally changed the data computation for developers, leveraging them to embrace modernization through iteration.
Thanks to Ronald Williams, BestPeopleFinder!
---
#18- Papers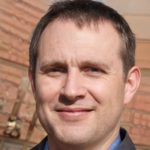 For me, Papers is the game-changer. It has created a simple, low-code process optimization platform that allows anyone to create workflows for their company. To design and integrate your software, workflows, collaboration and communication, alerts, business rules, and data visualizations, you don't need a degree in software architecture or data science. Papers give all entrepreneurial businesses the chance to build the exact business and operations they desire without being constrained by existing software.
Thanks to David Reid, VEM Tooling!
---
#19- Bitcoin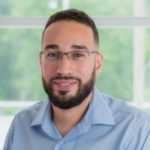 My favorite disruptor is Bitcoin. Cryptocurrency is going to really disrupt banking by taking over one of its essential services, namely, secured payments. Further, many companies actually accept Bitcoin as a method of payment. Crypto is a growing industry that is going to expand dramatically in the years to come. My recommendation: watch this space.
Thanks to Adam Garcia, The Stock Dork!
---
#20- Apple, led by Tim Cook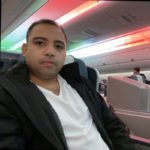 Today, Apple, led by Tim Cook, has been my favorite disruptor.  Their firm wreaked havoc on the music (iPod), mobile phone (iPhone), and retailing industries (branded company stores). Apple is the decade's most recognizable brand. It has evolved from one of the
world's most disruptive tech titans to a stable, market-leading firm introducing modest advances to its current products.
Thanks to Teo Vanyo, Stealth Agents!
---
#21- AMP Robotics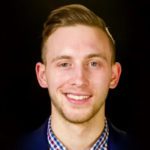 AMP Robotics gets my vote for a favorite disruptor. Bringing AI and robotics to the barely functioning world of recycling, AMP Robotics is showing that recycling can be a profitable business model. The company has three large operations across the world, with 20 smaller operations across the US. All of which are designed to extract more value out of recycling than what is currently being sorted. And all of it is happening with the help of AI and robotics.
Thanks to Devon Fata, Pixoul!
---
#22- Thomas Edison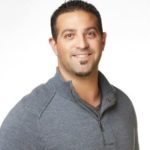 The most awesome and life-changing disruptor I can think of is Thomas Edison. While lightbulbs were already present before his time, they were extremely expensive and not for public consumption. By innovating what is currently available and making it more affordable and useful to the public, he shook numerous industries, even the traditional business model at the time. While introducing innovation, he is able to do so in a way that the market would understand.
Thanks to Ian Sells, RebateKey!
---
#23- Spotify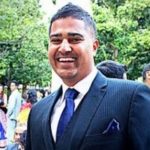 In my understanding, Spotify is a popular music streaming service. The business model that got Spotify to where it is now, not the music, is what makes it disruptive. Businesses that operate online are the most likely to use the freemium revenue model. Spotify allows consumers to listen to music without spending any money. They must, however, endure advertising and are unable to use the program offline.
Thanks to Kavin Patel, Convrrt!
---
#24- Amazon Prime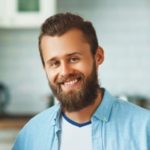 Amazon is one of the most well-known e-commerce corporations in the world. It has a large market share in many industries and has consistently demonstrated the benefits of successful disruptive innovation. Amazon Prime, in particular, has produced a disruption in brick-and-mortar retail. They've made internet shopping a breeze by constantly researching and improving warehousing facilities to ensure that things can be ordered and dispatched quickly.
Thanks to Corrigan Duffy, Corrie Cooks!
---
#25- Impossible Foods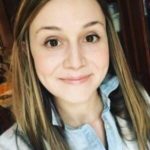 Impossible Food is a favorite disruptor of mine. The very concept they began with was entirely unique – plant-based meat. It is something that immediately draws your attention because you think to yourself, "how is that possible?" Having tried their Impossible Burger myself, I can honestly say that it is the closest tasting item of food to actual meat that I have ever tried. This company continues to grow today and disrupt its industry, and its net value continues to rise to incredibly high numbers.
Thanks to Kristen Bolig, SecurityNerd!
---
#26- AltBirds Robotics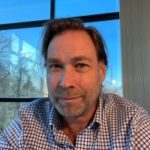 My favorite disruptor is AltBirds Robotics. AltBird Robotics is a technology start-up that offers robotic and drone services to businesses and government agencies. The company has a unique consumer understanding of drone technology and enterprise competence to provide solutions centered on state-of-the-art remote sensing, including LiDAR, aerial survey, photogrammetry, GIS, and ICT-based E-Governance solutions.
Thanks to Joshua Rich, Bullseye Locations!
---
#27- BlocPower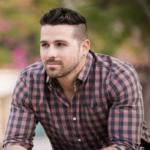 I think that BlocPower is an excellent disruptor. It was launched in 2014, and its idea was that sustainability shouldn't only be limited to wealthy or middle to upper-class communities. This cleantech company has retrofitted a multitude of buildings in lower-income neighborhoods, which on top of improving sustainability, lowered operating costs, and increased value. It has provided a ton of jobs for people in these communities,
helped create cleaner air, and has overall just really invested in the communities that are often overlooked.
Thanks to Jeremy Yamaguchi, Lawn Love!
---
#28- Macklemore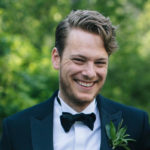 This may sound strange, but Macklemore is my favorite disruptor, he didn't want to be a part of the system; he wanted to succeed independently as an artist, which is virtually unheard of in the music industry. He accomplished this with his platinum-certified album, Thrift Shop, and was even invited to perform it at the Grammy Awards. His (and
Ryan Lewis's) achievement is laudable, disrupting a sector as large as the music industry and emerging as a global success is simply incredible.
Thanks to Kenny Kline, BarBend!
---
#29- Tesla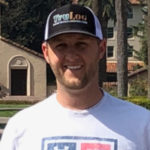 What distinguishes Tesla as a game-changing brand? Well, pretty much everything Elon Musk does. This company strives to achieve new heights in the quest for cutting-edge technology and long-term sustainability. Tesla is not only the most well-known electric vehicle manufacturer in the world, but they're also pushing the boundaries of what automobiles can do by practically sending them into space. Tesla also has its open-source patents, which means they're available for anybody to work with.
Thanks to Ryan Reed-Baum, TruLog Siding!
---
#30- Workiva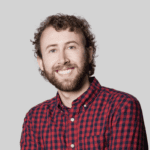 There are so many disruptors in the industry, but some of my favorites are ones that creep up in the tech world because their early roots are so fascinating to me. Workiva is one that stands out to me, mostly because of how crucial its system has been in the transition to remote or hybrid workplaces. Workiva helps companies manage and work
with data across all platforms. They work so fast to keep up with current trends and their success is unprecedented in helping employees work with ease.
Thanks to Kyle MacDonald, Force by Mojio!
---
---
Who are some of your favorite disruptors and why? Tell us in the comments below. Don't forget to join our #IamCEO Community.