Each business has a story. No matter if the business is a Goliath like Wal-Mart, or a local business owned by a couple or family, the business has roots in an idea. For each business owner, the story of their journey can range from monetary needs or the passion for a unique project. Each story is different though the reasons may remain the same. No matter the tale, the background behind each and every business is what fuels each entrepreneur and brand.
#1- To fulfill my need to work remotely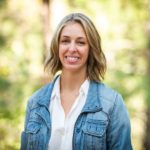 Stemming from my own struggles in the search for a high-quality remote job, I discovered a niche in the job market than fifteen years ago, remained unfulfilled. Having an entrepreneurial drive, I decided to create a resource that would fill my need to work remotely, not only for myself but for others as well. This decision led me to pioneer a business with my brother, featuring a curated jobs database of legitimate, safe, remote work opportunities and valuable career resources.
Thanks to Laura Spawn, Virtual Vocations!
---
#2- The need to learn a new language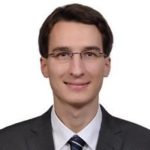 After living and traveling around Thailand in 2014 and with other travelers I was desperate to learn Thai. We didn't have time to sign up for in-person lessons as we were always on the go and we were looking for quick language hacks. At that time, language apps were just becoming popular and neither Google translate nor any of the language apps at the time offered lesser spoken languages such as Thai. I had an 'Ah ha' moment and saw a need in the market. In 2016, Simya Solutions (now Ling) was born.
Thanks to Simon Bacher, Simya Solutions!
---
#3- Love for writing and watching women succeed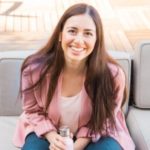 I started my business because I love to write and watch women succeed. By being a copywriter, I'm able to craft zesty words for women-run businesses that want to scale. This allows me to have lifestyle freedom, location independence, and total flexibility. I'm able to write for a variety of industries and constantly help women who are making a difference. It's amazing how much strong messaging can do and I love being able to help other women go very far to grow their businesses.
Thanks to Lucy Bedewi, myrighthandwoman.com!
---
#4- To leave an impact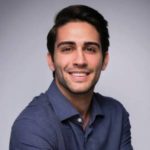 My co-founder and I started our labor-only moving company as the first movers ourselves. We quickly realized the demand for movers in college towns and the demand for flexible jobs for college students. What started as a side-gig to make some money during college, lead to a greater impact. We now are located in 14 cities, each that has a college presence and people constantly moving. We want to leave an impact on the communities we operate in and the employees on our team, so we even offer them networking and internship opportunities.
Thanks to Tom Mumford, Undergrads LLC!
---
#5- To teach about love and kindness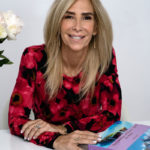 After reflecting on the dark forces that confront children in their daily lives, wanting to speak to them about their inner energy and show them how to calm their minds with fun and interesting meditation, I realized that the global platform of a video game would be the best way to reach them and teach them about love and kindness. I hope that parents interacting with their children through playing the game will lead to discussions about purpose, gratitude, love, meditation, energy, and kindness.
Thanks to Debbie Petry Artt, The Guardians of Peace!
---
#6- To give back to the community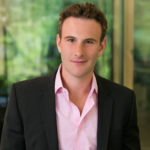 Giving back to the community has always been something I valued, so using my CPA and JD expertise, I knew there was something I could do to make taxes less daunting. After my career as a financial analyst, I decided to pursue a career assisting consumers and small businesses with various financial needs. In 2010, I co-founded Community Tax LLC, a tax company dedicated to helping customers nationwide with tax preparation, bookkeeping, and accounting services.
Thanks to Jacob Dayan, Community Tax!
---
#7- To help people solve their challenges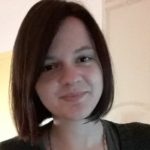 While working in a big world-known company, our early process around translation management in software localization consisted of Google Sheets usage.  It was confusing to track the updates in Google Sheets, so one of our top managers dedicated 1 day per week to manage translations for software localization.  That is how the idea for an automated translation management platform was born. We named it Localizely.
Thanks to Kristina Gligorovic, Localizely!
---
#8- Born out of a need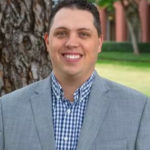 My business was born out of a need, which was deeply rooted in service. At first, I thought my life direction was a full-time ministry with my wife. And then I had this life-changing opportunity that required my entrepreneurial background from my family, passion for marketing, and skills in technology to serve a not-for-profit close to my heart. And so, I started to Thrive as a one-man consulting agency. The opportunity allowed me to fulfill the needs of the same organization and live out the mission to build a global company with a genuinely nurturing culture.
Thanks to Matt Bowman, Thrive Agency!
---
#9- Need for our solution in the market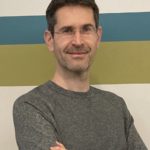 I was a co-founder of a startup rather early in my career and my first startup was acquired by Microsoft. After that, I spent the next ten years leading marketing and sales teams for a few startups until the entrepreneurial bug hit me again. When my friend Rotem Dafni suggested we build an autonomous sales prospecting platform. Having worked in B2B sales for years, I had experienced first-hand the need for our solution and was extremely motivated to make it happen. Three years later, I'm proud to see RightBound leading a paradigm shift.
Thanks to Ran Oelgiesser, Right Bound!
---
#10- To stay current on marketing trends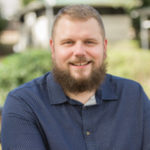 My business started from a simple blog where I wrote about marketing topics as a way to stay current on marketing trends. When I started the blog 8 years ago I was working at a company where I didn't feel valued, so blogging was a way for me to build confidence. After a few years of blogging for fun, companies started reaching out to me to take on their marketing needs as they read my blog posts and saw that I could help them with their marketing needs.
Thanks to Chris Giarratana, Strategy Beam!
---
#11- To align myself with my purpose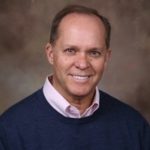 I founded CEO Quest to help CEOs in Tech be the best at their job. Having founded, run, and sold multiple businesses already, I work now to return the favor of the many mentors, CEOs, and facilitators who helped me get to where I am today. I feel most aligned with my faith and life path facilitating and guiding today's business leaders toward innovative, profitable, and ethical business solutions that benefit their companies and employees.
Thanks to Tom Mohr, Tom Mohr!
---
#12- To promote democratic norms using social media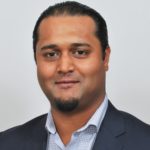 I co-founded koyn because I was worried about the toxic role of social media in furthering biased and untrue information. Social media isn't really social. I believed something needed to be done quickly to lessen the polarization in our society. No society can function well if people believe in facts that are indeed false. Thus, koyn was created to bridge together and help achieve the highest ideals of both our democratic norms and the wonders of the information age.
Thanks to Pranjit Kalita, Koyn!
---
#13- To create a more seamless way to get quality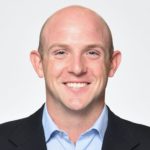 When the pandemic hit, my brother and I moved home with our parents. Like many people who moved home, we worked from kitchen tables and chairs, feeling cramped and in pain at the end of a long day of classes and meetings. We quickly realized that getting the right furniture to maximize productivity was harder than it should be. We started Porvata to create a more seamless way to get quality, custom office furniture. We love connecting with customers, taking on a new challenge every day, and wearing whatever hat is needed.
Thanks to Nick Jaroszewicz, Porvata!
---
#14- To assist businesses to adopt advanced technologies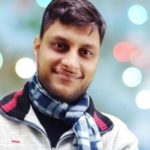 For me, entrepreneurship is a way of life rather than a profession. We don't choose to be entrepreneurs, but we've discovered over time that we enjoy being the one. Being an entrepreneur entails solving a new problem every time and scaling up the solution to meet the needs of the business. As a result, I founded my company so that I could consciously use my time to assist businesses and enterprises in adopting advanced technologies such as Data Science, Artificial Intelligence, and Business Intelligence technologies.
Thanks to Mr. Ankush Sharma, DataToBiz!
---
#15- To inspire yoga practice and lifestyle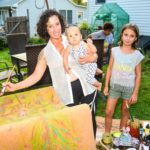 As an artist, I started my business, on one hand, to fill a creative void, on the other, to inspire yoga practice and lifestyle. Rather than pursue a career in fine art, gallery art, or the commercial art industry my fascination with functional art and design pushed me to create the product illustrate offers today. My vision to combine my love of art creation with my devotion to yoga as a lifestyle has been a driving force in the continued development of ilaStrate.
Thanks to Lauryn Vacey, ilaStrate!
---
#16- Wanted to replace my six-figure corporate salary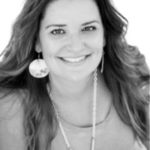 I thought we made our choices and had to live with them. But when I saw an opportunity to raise my hand for a package, I ended up in unfamiliar territory. I didn't know what was next. It wasn't like I had a dream to be an entrepreneur. I just wanted to write more, mom more, and figure out how to replace my six-figure corporate salary to be home with my kids. I've been doing that since 2016. Now I coach, write, and teach working moms how to figure out what they want.
Thanks to Kristi Andrus, Kristi Andrus!
---
#17-  For better product performance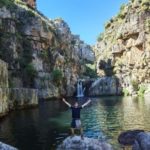 We started Plytix because, while working at Google, we noticed that there weren't many methods of tracking product performance. Plytix (short for product analytics) was founded as an eCommerce analytics tool and pivoted to become a PIM. This PIM is primarily focused on providing small to medium eCommerce businesses have the tools to compete with the big guys in eCommerce. It serves as a single source of truth that enables teams to manage and syndicate product information at a scale.
Thanks to Matthew Rolfe, Plytix!
---
#18- To help people with my expertise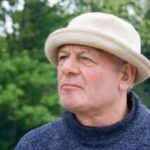 I am a home improvement and pest control expert with more than 15 years of experience. I started my business for a simple reason: to be able to help as many people as I can with my expertise as a home improvement and pest control professional. I figured it would be easier to do that through a blog site. And with hard work, dedication, and the proper strategy, it did work. Turning it into something I can earn a good living from is just the icing on the cake.
Thanks to Jack Miller, How I Get Rid Of!
---
#19- To encourage an eco-friendly lifestyle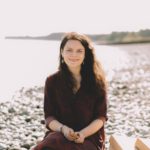 I began Authentic House in 2018 after a year of exploring what it might mean to live a more purposeful life. During this time I'd been traveling and having conversations with people who inspired me and who wanted to create some kind of positive change in the world. I realized the change I wanted to make was to help more people live in an eco-friendly way at home. That's where the 'authentic' in Authentic House comes from.
Thanks to Alice Ojeda, Authentic House!
---
#20- My desire for independent life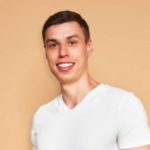 An excellent summary of why I started my business would be my desire for independence and my passion for the niche: solutions to help other businesses grow. Independence is all about deciding what to do and when to do it on your own terms. That's what I love about having my own business. You are your own boss, and you refer to yourself only. In addition, I found my favorite niche when I started my company I could help others scale their businesses and increase sales.
Thanks to Tytus Gołas, Tidio!
---
#21- To make the ad tech market more transparent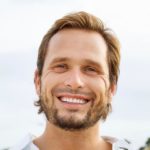 I started Appodeal driven by a desire to make the ad tech market more transparent and inclusive. I learned from firsthand experience how high the barriers to entry could be for creators and how limited their resources usually are. My team and I saw opportunities to make the environment fairer for mobile app businesses of any size. We made the platform centered around mobile app creators to enable them to start smoothly and scale rapidly. And this is the mission behind everything we've been doing ever since.
Thanks to Pavel Golubev, Appodeal Stack!
---
#22- To serve medium and small businesses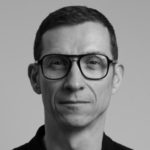 The main reason I started my own business was that I saw a gap in the market for a more boutique/agile agency model. I had been working with a very large national advertising organization and noticed that there was a big section of the available marketplace that they would not serve. They really have no time for medium and small businesses and are only ever focused on large blue-chip organizations. After a certain amount of investigation, it was clearly obvious that there were not very many providers competently servicing this marketplace.
Thanks to Shane McEvoy, Flycast Media!
---
#23- To revolutionize the Jewelry Business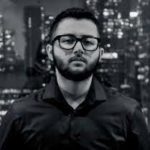 I started my business to revolutionize the jewelry business. Buying jewelry should be a fun experience. I strive to give people the sensation of purchasing splendid diamonds at reasonable prices. I'm passionate about crafting jewelry that empowers people to flaunt their style with confidence. I'm passionate about designing the vital elements of fashion that compliment any and every style. I started my business to provide high-quality, luxurious hip-hop branded jewelry at a fraction of the retail price while sourcing the latest trends in urban fashions.
Thanks to Jordan Duran, 6 ICE!
---
#24- To improve learning language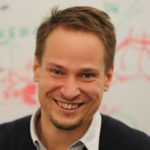 In my early twenties, together with my brothers, I created a website
"Fiszkoteka". The idea was simple – our website offered customizable flashcards
to learn English and other languages for free. We used flashcards to learn when
we were kids, so we transformed it into the online world. In these times, we
didn't think about things like monetization or scaling business. It was just
fun. Our website was becoming more and more popular, and I realized that it
could be more than fun – it can be a good business and way of life.
Thanks to Rafal Mlodzki, Fiszkoteka!
---
#25- To get the freedom of time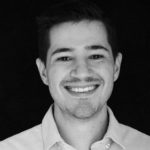 I started my business so that I could get time back Working 40+ hours a week for someone else, then getting two days to rest up so that you can work another 40+ hours isn't the type of life I want to continue leading. I started my business so that the work I do is in line with my passions, and so that the work that I do today will allow me freedom later on down the line. I'm working on my business today so that in the future I won't still be working to build someone else's future.
Thanks to Wynand Barnard, Total Coffee Base!
---
#26- It is exciting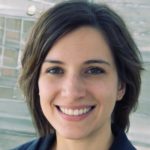 Starting a business is exciting and nerve-wracking, which is mainly why I started my business. It's human nature to want to turn nothing into something tangible that will help or entertain others. I saw an unsolved problem and thought of it as a calling worth following. As a creator, I am a doer, so whether it's paid or unpaid, big or small, I accept anything that challenges me. Hence, I decided to take my creations and promote them to the relevant audience to start my journey as an entrepreneur.
Thanks to Sara Graves, USTitleLoans!
---
#27- Wanted the freedom to travel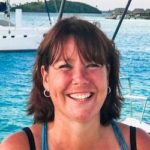 I started my online lifestyle business because I wanted the freedom to travel the world! For the first 12 years of my working career, I started to climb the corporate ladder going from lower to the middle to senior management. I became disillusioned, however, with the idea that all my hard work, most of which took place behind a desk in an enclosed office. I wanted to line my own pockets, get out from within white walls and explore the world! Since starting my business, I've both lived in and traveled to 35+ countries.
Thanks to Jo Barnes, Your Lifestyle Business!
---
#28- To deliver authentic reviews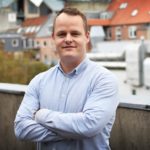 I started Danglish Reviews because I know full well what it feels like to look up a product or service on the internet and wonder whether the reviews I was seeing were authentic or not. I know that there are a lot of people like me who want to be careful and make sure that their purchase is worth it and the products they buy meet their needs. I believe that dedicating myself to creating authentic in-depth reviews of products that I own will empower others to make better purchases.
Thanks to Simon Hansen, Danglish Reviews!
---
#29- Purpose of creating valuable experiences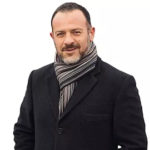 Naya Clinics was created with the purpose of creating valuable and meaningful experiences for others so they reach their full potential in life. This purpose was an accumulation of everything I learned from my time in the sports performance industry all the way to attaining a Master's Degree in Clinical Mental Health Counseling. I was able to incorporate multicultural practices and traditions into our therapy services to empower people to make the choice about what kind of approach is best-suited needs.
Thanks to Sam Nabil, Naya Clinics!
---
#30- For time freedom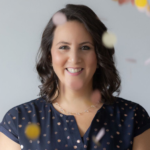 I started my business so I have could have time freedom. Freedom to have the flexibility and spend time with my young children. I wanted the best of both worlds and felt I could achieve it by starting my own business. I started my journey as an entrepreneur so I would have the flexibility and freedom to work on my terms. That means being available to my family when I want and need to, not when the clock tells me I can. Being a mompreneur allows me to grow my business at my own pace, tweak my strategy as needed, and still never miss all the important moments with my kids!
Thanks to Jaimee Campanella, The Jaimee Campanella Company!
---
Why did you start your business? Tell us in the comments below. Don't forget to join our #IamCEO Community.