When the going gets rough in business, you'll need the motivation to keep moving. Motivating yourself can be hard but practicing consistent habits such as reminding yourself of why you started can be a major boost. A network of friends and partners can also serve as a great assurance and reminder that you're not walking alone.
Here are the various ways entrepreneurs and business owners stay motivated in business.
#1- Step out of routine life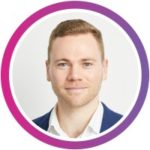 Staying motivated for me lately has been about variety. Just 2 weeks ago I moved interstate to a new city. I have a new gym (that has 7 locations). I go to new locations to work almost every day and I'm exposed to new people, surroundings, and ways of doing things. It's very exciting! The time I spend at the desk has taken a hit, yes, but my perspective has changed, and (as my girlfriend will attest) I'm a much more flexible, creative, and motivated person as a result of having to step out of very routine life.
Thanks to Chris Evans, Experlio!
---
#2- Create a schedule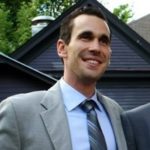 Motivation needs to be cultivated and the daily practice of healthy habits is, in my opinion, the best way to build and maintain motivation without burnout. Take time at the beginning of each month, week, and a few minutes each day to reflect on the tasks ahead of you, give them a priority, and plan them out. Schedule in time for yourself to relax and do something you enjoy, like read or head to the gym. Building healthy habits and creating a schedule will help you stay productive and motivated to continue working towards your goals.
Thanks to Brian David Crane, Spread Great Ideas!
---
#3- Stand for something people care about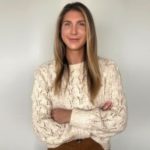 When a company is purpose-driven and has a clear mission that people care about, it's like the fuel never runs out. My company is a proud member of the 1% for the Planet philanthropy pledge, and we stand for manufacturing sustainable clothing so as to never compromise the natural resources that grace our Earth. The artisans that work for my brand and my customers all believe in the same mission as I do: making a positive impact on the world. You feel confident that what you're trying to accomplish is truly meaningful when everyone involved in your company cares about what it stands for.
Thanks to Lauren DeCarli, Paneros Clothing!
---
#4- Collect inspirational quotes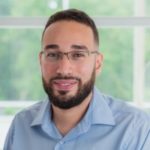 Reading books and articles with inspirational quotes gives me the right motivation to reach my dreams. Every day, I pick a favorite line from a book, write it in my journal, and explain how it positively impacts my perception of life. After a month or two, I review all the quotes I collected to remind me of some important lessons I may have forgotten along the way. Doing this simple step makes me grateful for what I have, pushes me to strive harder, and keeps me more motivated to pursue my entrepreneurial goals.
Thanks to Adam Garcia, The Stock Dork!
---
#5- Celebrate how far you've come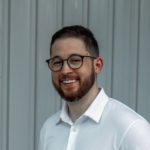 As an entrepreneur, it's only natural that you are inclined to be forward-looking to successfully strategize and set goals. You may have even trained your mind to do this, and rightly so. As beneficial as this is, it can get overwhelming and in turn, negatively impact your levels of motivation. To combat this, it's crucial to turn your attention to how far you've come and all the obstacles you have conquered. A good look at your professional journey can work wonders to bring you back on track.
Thanks to Marc Roca, 4WD Life!
---
#6- Interact with other ambitious entrepreneurs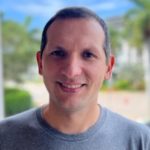 If you notice your motivation waning, one effective way to refuel it is to interact with other ambitious entrepreneurs in your network. Make sure you choose to catch up with someone you know and share interests with. When you reach out for a casual conversation, it's likely to move to topics that interest and inspire you both. Whether it's new innovations, current trends, or a fresh approach, you are sure to walk away with some refreshed motivation and newfound zeal for what you do.
Thanks to Igal Rubinshtein, Home Essentials Direct!
---
#7- Reward every now and then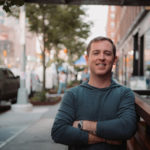 As an ambitious entrepreneur, the last thing on your mind may be enjoyment. While it's imperative to stay focused on your professional journey, it's also vital to remind yourself of why you're doing it all in the first place. You don't have to go all out and spend thousands to reward yourself; it can be simple yet indulgent — something you truly enjoy but don't get enough time for. Rewarding yourself for your hard work is an excellent way to introduce some much-needed motivation and uplift your spirits.
Thanks to Chris Roth, Highline Wellness!
---
#8- Stay focused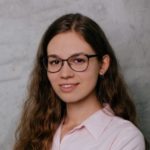 Motivation for me is about staying focused. I don't engage in many projects and activities, even though there's always an opportunity to start something new. My current focuses are my family, personal well-being, and Lawrina's growth. I observe myself to ensure my mind always stays focused on either one of these priorities. This feeling of being present in the moment, with a clear picture of where I am going, and daily records of small & big victories create a powerful motivation.
Thanks to Inna Ptitsyna, Lawrina!
---
#9- Treat both success and failure alike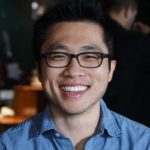 The key to staying motivated is to treat both success and failure alike. Giving in too much to any of the above is dangerous. An entrepreneur must look at every event as an opportunity to learn and grow. This helps in being pragmatic and making the most out of every situation. Further, it allows one to keep an open mind and welcome new possibilities. The following is a very popular quote from the movie Jojo Rabbit – Let everything happen to you: beauty and terror. Just keep going. No feeling is final.
Thanks to Yang Zhang, Plasmic!
---
#10- Reconnect with your motives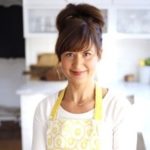 It's hard to stay motivated when your dream of running a business faces the reality of admin work, budgeting, and projections, but reconnecting with your motives is key to gaining back that motivation. I find the easiest way to reconnect to my motives is to reconnect with customers- reach out and check in on how they are enjoying the products or services, engage with them on social media through your business' posts, and definitely get out of your office to see who is walking through your door to do business.
Thanks to Sylvia Fountaine, Feasting at Home!
---
#11- Measure your progress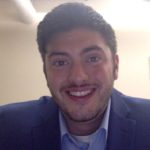 One of the biggest motivating factors for me has to be my progress. Not every day is perfect. However, every minor progress will ensure that I never look back with regret. If I lack motivation, I usually take out time to analyze the progress that has been made on that day and treat myself with something good to boost myself during my lows. On days when I am exhausted from work, simply appreciating the progress in my day creates a massive significance to my motivation levels. This has been my go-to driving factor for the past many years and the future as well.
Thanks to Leonardo Gomez, Try Runball!
---
#12- Meditation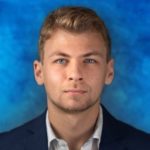 Meditating has been one of the ultimate game-changer in my life as an entrepreneur. While juggling multiple businesses, the mind usually gets hoarded with countless thoughts and ideas. Running a business requires sheer focus and a clear mind which is achievable with meditation. Meditation every day, either in the morning or the evening, has pleasantly cleared my mind out of the everyday turmoil at work. Not only do I feel better about myself, but I am way more productive at work.
Thanks to Colton Horn, Breinfuel Inc!
---
#13- Set personal goals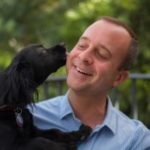 As an entrepreneur, most of the days, I am highly motivated to work toward my goals. The secret to consistent motivation has to be setting personal goals. Apart from my business goals, there are certain personal goals that I work on every day, which are aligned with my business as well. Even though not everybody knows about it, I always take out time to measure, analyze and reflect back on my actions. This way, my decisions are always focused on my goal, and my mind is clear towards the endpoint, which I am constantly working towards every day.
Thanks to Dr. Kyle Burton, Herbal Ice!
---
#14- Divert focus on a creative project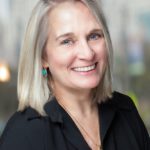 For me losing motivation is the result of having too much on my plate and not being able to see light at the end of the tunnel. The best way to get my mojo back is to put it all away and divert my focus for a few hours on a creative project or for a few days out of town. Having a phone at my side means the work is always there but I only tend to mission-critical issues. Setting everything aside, including my phone, lifts the immediate burdens and creates space for new ideas and inspiration. When I get back to work everything feels much more manageable and I am more motivated to get it all done.
Thanks to Katherine Wells, A.MANO Brooklyn!
---
#15- Seeing how people have benefited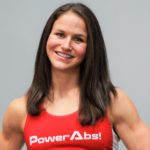 If there are days when I am tired or do not feel like working, I jump into our Facebook group, PowerAbs!, and see all of the people who have become healthier, fitter, stronger, and more confident from the power programs. Seeing this puts a big smile on my face and motivates me to want to continue to help them. We have hundreds of thousands of people in over 125 countries around the world doing these amazing programs and it fires me up to continue to spread the word to help more and more people!
Thanks to Kari Pearce, Kari Pearce!
---
#16- Sustainability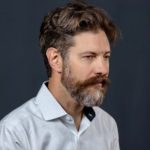 Sustainability is my key motivation driver/heuristic. I recognize and respect the natural ebb and flow of my energy, focus–and motivation. The more I get into a "flow" state, the more often that frazzled feeling follows telling me I'm done–at least for a while. I've learned to accept that. Nothing kills motivation more than forcing oneself. The next day, that leads to what I call a "productivity hangover". Sustainability often gives intuition that I won't stick with, say, setting up the next cool, new thing. I love my limits.
Thanks to Stefan Bielski, Professions on Purpose!
---
#17- Create goals and sub-goals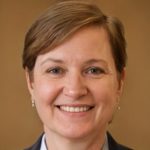 Every entrepreneur has goals for their business but most of those goals are long-term. So sometimes it is difficult to stay motivated, especially when we are going through some tough times like the current recession. This is why every major long-termed goal, needs to have sub-goals, and each one of those needs to have some more goals. Breaking down the major goals into small short-termed ones would be the way to stay motivated. Whenever I feel down, I look at those short-term goals that can be achieved within a week or even a couple of days which ultimately keeps me motivated.
Thanks to Hannah Dworkin, USScrapYard!
---
#18- Be impactful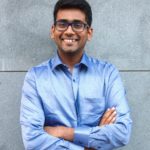 For me, entrepreneurship is all about creating new things, making something from nothing. I've always enjoyed building with my own hands from Legos to electrical circuits. My favorite part about building something is witnessing it come to life. I am continuously motivated by the impact that I have been able to create through my work. As the CEO and Co-founder, I see the impressions that our solutions have on employees and HR professionals worldwide. This gives me the determination to strive for success.
Thanks to Adit Jain, Leena AI!
---
#19- Write down daily goals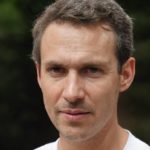 Finding motivation can be challenging at times, particularly for business owners who have a lot on their plate at all times. As a founder, the one thing I always do to keep motivated is write down my daily goals because it helps me see what I have to get done. It works incredibly well for me because setting goals helps me do more in a day. It constantly provides me with direction.
Thanks to Yukee Will, Everwallpaper!
---
#20- Celebrate wins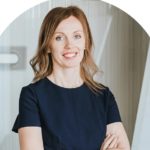 The path to success is not an easy one. We have to know how to keep ourselves motivated in order to ensure that we can accomplish the goals we set for ourselves or our business. As a founder, one thing that helps me stay motivated is celebrating wins, even the small ones. Acknowledging and celebrating victories, whether big or small, serves as a great reminder that I am making progress and moving closer to what I want to achieve. And it helps give me more confidence which boosts me to keep going.
Thanks to Josephine Li, Cicinia!
---
#21- Know that everyone is working at their best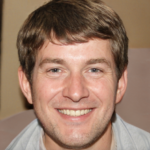 Based on my experiences as a founder, the most effective way for me to stay motivated even in times of the busy season is by looking at everyone's effort, knowing that everyone is working at their best, and seeing the progress we have no matter how big or small it is. It is good to look at and evaluate our little progress knowing that despite the struggles, we are coping and still managing to step forward and continue to grow. Knowing that you are not alone in this little progress, is motivating and encouraging to still continue.
Thanks to Stefan Campbell, The Small Business Blog!
---
#22- Set reminders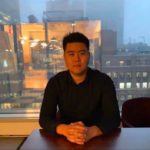 As a founder, it might be difficult to stay focused and be reminded of the things most important because of hectic schedules, so it becomes easier to lose concentration and motivation. That's why it is crucial for you to set reminders to remind you of your goals and stay on the right path. You can make your own list of reminders because you are the only one capable of knowing what is best for you and your business. A simple phone reminder to realign and reassess things will help you stay on track.
Thanks to David Gu, Neutypechic!
---
#23- Bring innovation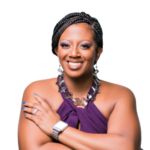 I am motivated by innovation. I love getting into a room with the team and designing a solution that will help our clients be successful. Since my ideal audience is small female business owners, I understand that every successful solution that generates a profit helps them to be successful. When you are brainstorming an item and creating a solution, there is an energy in the room that is addictive and intoxicating especially if everyone is in a creative space. My goal is to start with the big picture and then drill down into an executable plan that will deliver clear value for clients.
Thanks to Cheryl L. James, CL James Consulting!
---
#24- Divide workload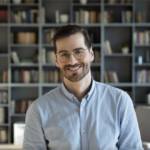 Every entrepreneur has a problematic phase where motivation is hard to come by; during my low phase, I formed some habits that helped me stay motivated. Working smart is key rather than putting excruciating efforts into anything. This particular mindset enabled me to divide my workload among my senior employees. A passion for work is healthy as long as you do not overindulge yourself, and it is something I have realized during my years of starting a business. Dividing workload has helped me focus on other areas of my life as well.
Thanks to Patrick Wilson, Skill Courses!
---
#25- Track progress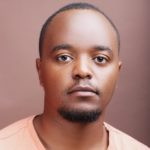 Tracking my progress is how I stay motivated to meet my obligations. While there is still ground to cover with regard to our business, keeping track of the distance we've covered as a company has always been the motivation for me. That goes for routine daily tasks too. By dividing large tasks into biteable chunks and creating a work plan, I feel no need to procrastinate and get motivated that it's doable. Without a system of tracking your efforts, no matter how much you exert yourself, it won't feel any closer to the finish line.
Thanks to Charles Ngechu, EasyPaydayLoan!
---
#26- Take scheduled breaks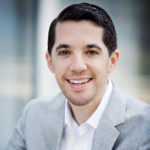 As an entrepreneur, it can be easy to lose track of time when getting caught up in your workload. To stay motivated, I actively schedule short breaks for myself throughout the day. Whether it means stepping out of my desk for a moment to grab a healthy snack or walking around the block to get some fresh air, taking regular breaks has improved my productivity and mood. In fact, stepping away from my desk has even helped me shift my perspective to come up with innovative ideas and solutions for our firm.
Thanks to Benjamin Farber, Bristol Associates, Inc.!
---
#27- Work with like-minded people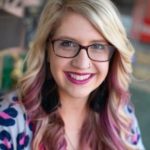 There are a few things that factor into staying motivated as an entrepreneur. One is getting good sleep or rest – it makes a huge difference. Sometimes, you just need a break and to reset! Another thing that can help a ton is working with like-minded individuals, like an accountability partner or mastermind group. Having a source of inspiration can help, too. keeping those ideas at the forefront of your mind can help you shift into gear on days your heart isn't in it on its own.
Thanks to Laura Rike, Laura Rike!
---
#28- Take a good sleep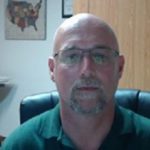 You're probably going to get loads of really inspiring answers here and while I can give you a few, my advice for staying motivated is to get a good night's sleep. There are several habits that I have that keep me motivated – I keep a healthy routine, set goals, and make enough time outside of work hours to enjoy hobbies and family gets together. But if I am short on sleep, it all falls apart. Trying to think with clarity, work effectively, or even take part in activities that you enjoy become challenging when you don't sleep well.
Thanks to Loran Marmes, Medicare Solutions Team!
---
#29- Focus on the main goal of your company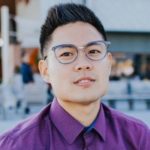 Motivation comes easier as a CEO of your own company than working for someone else, but it's just as easy to lose heart in the mundane nature of the daily responsibilities that are as repetitive and boring as they are necessary. However, rather than focusing on the numbers and profits of a business, I find that focusing on the people involved with you and the main goals of your company helps ground yourself much better and stay motivated for longer.
Thanks to Wesley Kang, 1099cafe!
---
#30- Count wins and track actions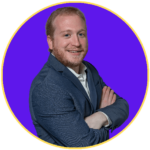 To stay motivated, I count my wins and track my actions with my activity scoreboard, but the most effective is having an accountability partner. Every week I meet with my accountability partner to discuss our wins and next actions but we also regularly discuss our reason why. We ask each other why did we start our business and why we keep going. This consistent reminder of purpose is one of the most important actions an SMB can take to remain motivated.
Thanks to Doogie Levine, IAS Business Coaching and Consulting!
---
 Entrepreneurs! How do you stay motivated? Tell us in the comments below. Don't forget to join our #IamCEO Community.