Innovation is a driver of many businesses globally. In the competitive business world, you have to innovate ideas on how your business should run. Different entrepreneurs take on diverse approaches to implement innovative ideas in their businesses and some emerge to be successful. This gains them recognition as innovative entrepreneurs and inspires others to be innovative as well.
We asked entrepreneurs about their favorite innovative entrepreneur or business owner and here's what they had to say.
#1- Reed Hastings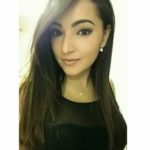 The entrepreneur that best represents disruption is Netflix's Reed Hastings. Netflix has indeed disrupted the entertainment business industry by offering a subscription streaming service. Today, Netflix has evolved to be a convenient go-to source of entertainment for millions of its subscribers around the world, especially those who are too busy to watch in cinemas. Netflix revolutionizes the way people are entertained, with Reed Hastings at the front line, leading the company for further growth, and resiliency.
Thanks to Sandra Rios, Buzz Agency!
---
#2- Elon Musk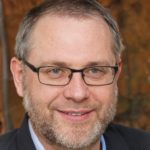 Elon Musk is an entrepreneur that represents both innovation and disruption. With the entrance of Tesla, there was a massive shake in the automobile industry. Since then, Tesla has only been associated with innovation and luxury, Raising a whopping $142.3 out of the billionaire's total worth of $304.2 billion. On the other hand, Tesla as a brand has caused a huge disruption in the automobile industry by introducing sleek AI chips to facilitate safety and better performance.
Thanks to Mark Stewart, STEP BY STEP BUSINESS!
---
#3- Mark Zuckerberg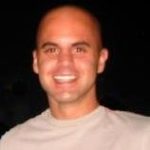 Mark Zuckerberg is the perfect example of an entrepreneur who has disrupted the status quo and brought innovation to the world. When he created Facebook, Mark was a young college student with a vision of connecting people all over the world, and he made it happen. Now more than 1 billion people use this social media platform every day. It's not just that he thought of something new—he saw something that wasn't there before and made it happen, which is exactly what entrepreneurship is all about.
Thanks to Anthony Vaccaro, Timewatch!
---
#4- Jeff Bezos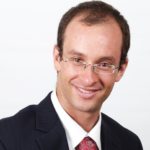 Bezos famously only enters a new market if he believes that he can offer a differentiated (i.e. improved) customer experience. This is why he refused to enter the physical retail space for so long. He felt that there was no way Amazon could offer a better retail experience, so he ignored the market. It wasn't until Amazon invented walk-out technology that he was open to expanding. Additionally, Amazon uses a work backward approach to innovation.
Thanks to Omer Reiner, FL Cash Home Buyers!
---
#5- Florian Brandstetter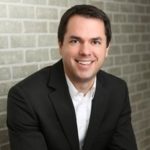 Florian Brandstetter is disrupting healthcare in an important way. Brandstetter and his health platform TeleDoc are at the forefront of making sure patients have the best and fastest access to proper health care. The aim is to make healthcare more accessible and affordable, and TelelDoc provides the first point of contact, rather than having to deal with a GP. TeleDoc visits are now available in the US, and clients can access GPs and receive quick online consultations via the app.
Thanks to Mark Daoust, QuietLight!
---
#6- Walt Disney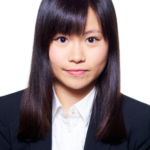 For me, one entrepreneur who represents both innovation and disruption is Walt Disney. He is regarded as the pioneer of the animation industry in the US. He was the first to visualize and create a sound-synchronized feature-length film in color – a cartoon movie. Additionally, he disrupted the amusement park industry with his theme parks, which continue to attract millions of visitors worldwide each year. The man has genuinely carved his space as an innovative entrepreneur.
Thanks to Charmaine Chan, Icesword!
---
#7- Dmitry Gerasimenko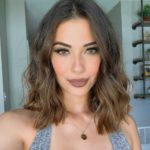 More and more people are wanting to get into website building or monetizing aged domains, but the specifics and intricacies can be a little difficult to get a hold of without formal training. Tools like AHRefs make the industry more accessible for more people, and make it a lot easier to understand SEO and track your backlinks – I don't feel like anyone had created such an in-depth tool for this before Dmitry Gerasimenko and his passion for SEO came along.
Thanks to Thalita Ferraz, Her Bones!
---
#8- Mukesh Ambani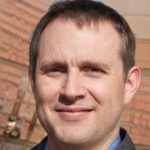 Mukesh Ambani, Chairman, and MD of Reliance Industries encapsulate innovation and disruption. Reliance has now arrived at new levels and investigated obscure regions. Be it retail telecom, diversion, power and foundation, petrochemicals, IT, materials, capital business sectors, or begin up brooding – he has entered each space and possessed it like a chief. He is the fifth most extravagant man on the planet and the most elegant in Asia. He's the type of entrepreneur who has the vision and willingness to change the world.
Thanks to David Reid, VEM!
---
#9- Marc Benioff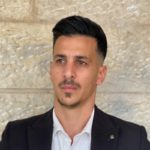 When I think of innovation, the name Marc pops into my mind. He worked at Oracle but soon wanted to establish his own company. He began his operations from a one-bedroom apartment, where the disruption process began. Marc wanted to introduce software that could be both functional and cheap. For this purpose, he used the cloud to leverage the solution. The aim was to make CRM available cheaply for small businesses. Disruption and constant innovation were the key aspects of Marc's business philosophy.
Thanks to Aviad Faruz, Faruzo!
---
#10- Kylie Jenner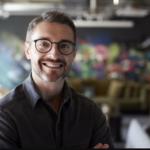 Kylie has amassed a great fortune at such a young age through her makeup brand. She was only 14 when she started Kendall and Kylie with her sister. Then, at almost 18, she kicked off as an independent businesswoman with her brand, Kylie Cosmetics. Since then, Kylie has launched a separate swimwear line, a skincare brand, and a company for baby products. Her businesses have gained worldwide popularity. As a result, she is one of the youngest female entrepreneurs out there. Her age and gender haven't stopped her from achieving so much.
Thanks to Oliver Hudson, Word Finder!
---
#11- Eric Yuan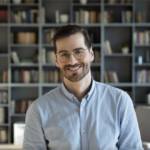 If we're talking about innovation, there's no better example than what Eric Yuan did. Skype was the world's leading platform for video conferencing. We all expected its popularity to boom during the pandemic. But Zoom made its timely entrance into a monopolized market and disrupted it. The entire world was in need of this technology. And Zoom positioned itself as the best solution. Today, Skype is nowhere to be seen, and every other company is using Zoom. Eric Yuan forced Skype out of the market it essentially created.
Thanks to Patrick Wilson, SkillCourses!
---
#12- Bill Gates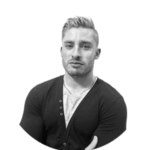 Microsoft disrupted the status quo by making personal computing affordable and accessible to ordinary people. The company's success was a major driving force behind the growth of the personal computer market, and Gates himself became one of the richest men in the world. In recent years, Gates has turned his attention to philanthropy, but his legacy as a game-changing entrepreneur remains intact. He has made a significant impact in their industry through his unique approach to business and willingness to take risks.
Thanks to Oscar Rodriguez, OssieRodriguez!
---
#13- Henry Ford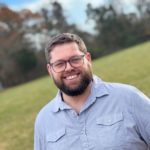 One of my personal favorites is Henry Ford. He was a humble mechanic who started a car company with the vision of mass-producing cars to make them accessible to people. Another person I look up to is Elon Musk, an entrepreneur and innovator in many areas; he is the owner of Tesla Motors, which produced the first electric car, as well as SpaceX, which will eventually send people to Mars. While others may not agree with his vision and plans.
Thanks to Chad Brinkle, Highcountryoffroad!
---
#14- Anita Roddick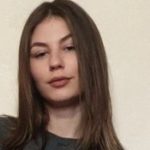 In my opinion, Anita Roddick is one of the best examples of entrepreneurs that represent a disruption in the most profound sense. She founded The Body Shop with only fifteen products with greener, natural alternatives, and with a lot of hard work, her business took off and she turned into a successful entrepreneur. Anita convinced customers to spend their hard-earned money on greener products at a time when it was very uncommon. She persevered and disrupted the beauty and skincare industry with her business acumen and diligence.
Thanks to Candice Moses, Information!
---
#15- Karl-Johan Person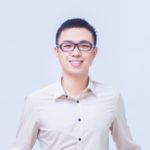 I really admire H&M's CEO Karl-Johan Person. One of fashion's most pressing issues is inclusivity and diversity when it comes to the body type designers, and retailers cater to. In 2013, he successfully executed a summer campaign that included larger models with the help of Hollywood superstar Beyonce- known for her body positivity and great confidence. I believe this is very important for influencing young adults to celebrate their bodies and be confident in their skin.
Thanks to Luke Lee, Palaleather!
---
#16- Larry Page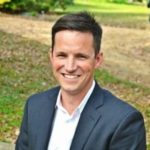 Larry Page is one of the most outstanding internet entrepreneurs the computer industry has ever seen. He studied computer engineering while attending Stanford University. Page and Brin built Google on the premise that the most popular pages are the most pertinent and helpful ones. The 2006 purchase of YouTube by Google is among the most pertinent instances. The largest search engine and streaming site were eventually combined due to this.
Thanks to Corey Tyner, Buy Yo Dirt!
---
#17- Travis Kalanick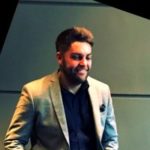 With the launch of Uber, Travis Kalanick caused a paradigm shift throughout the entire transportation sector. The taxi industry was not in any way struggling and was not looking for rapid innovation out of concern that it might collapse. Uber did nothing more than take the standard, established paradigm for successful taxi services and modernize it with technological advancements to make the ride more comfortable, more convenient, and more affordable for the customer.
Thanks to Gary Hunter, CompareGolfPrices!
---
#18- Vitalik Buterin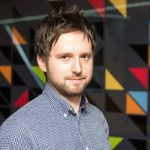 Vitalik Buterin is the founder of Ethereum, a decentralized platform that runs smart contracts: applications that run exactly as programmed without any possibility of fraud or third-party interference. In 2014, Vitalik was named one of The 10 Most Influential People in Blockchain by CoinDesk and one of The 100 Most Influential People in Fintech by Apcexplorer. In 2015, Vitalik was declared one of Fortune's 40 Under 40, recognizing the world's most influential young people.
Thanks to Charles Cridland, YourParkingSpace!
---
#19- Kobe Bryant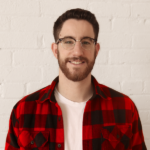 Kobe Bryant was a true innovator. His brilliance extended far beyond the basketball court. Kobe Bean Bryant was a man of precision, intellect, and perspective. His calculated approach to his craft was second to none. Kobe's mindset was one of a relentless, ambitious, and limitless individual. He manifested his success built on a refined foundation of core values that allowed him to ascend to heights that people can only dream of—hard work, passion, curiosity, accountability, leadership, etc.
Thanks to Dan Gray, Kotn Supply!
---
#20- Jordan Peterson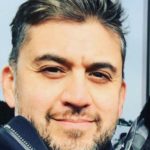 Jordan Peterson is a prolific author, clinical psychologist, and YouTube personality with one of the sharpest minds I've ever had the pleasure of listening to. Peterson is widely known for his cultural views and extremely thought-provoking takes on life in general. His thought process and delivery are so refined, crisp, and truly innovative. Peterson is such a polished thinker and full to the brim with knowledge, all combined with his calculated demeanor and all-encompassing perspectives.
Thanks to Ray Leon, Pet Insurance Review!
---
#21- Odysseas Tsatalos and Stratis Karamanlakis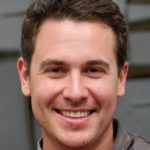 In 2003, Odysseas Tsatalos and Stratis Karamanlakis were friends who wanted to work together even though one of them was in the U.S. and the other was in Greece. They founded oDesk, a staffing firm that was eventually built into an online marketplace that allowed registered users to find, hire, and collaborate with remote workers. oDesk merged with Elance in 2013 to create Elance-oDesk and Upwork was formed 18 months after.  Upwork is now the world's largest public online freelance marketplace, primarily providing remote job listings.
Thanks to Robert Calderon, Dalvey!
---
#22- Steve Jobs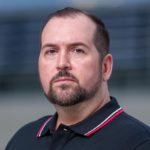 Steve Jobs is widely considered to be the epitome of entrepreneurial innovation and disruption. First and foremost, he was a visionary who saw the potential for technology to change the world in ways that most people hadn't even imagined. He also had an uncanny knack for understanding what consumers wanted and creating products that met or exceeded their expectations. And his drive for perfection led him to continually raise the bar for himself and the companies he founded.
Thanks to Daniel Veiga, Danny Veiga Marketing!
---
#23- Gary Vaynerchuk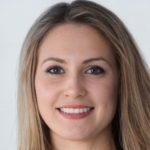 Disruptor is a word that has already begun to lose some of its meaning, but it is something that Gary Vaynerchuk has personified for years across multiple industries such as advertising, restaurants, wine, and others. And a big part of that can be attributed to the fact that he is very inclusive by nature. As a personality, he is completely anti-establishment, which is something heavily reminiscent of a David versus Goliath undertaking.
Thanks to Mila Garcia, iPaydayLoans!
---
#24- MacKenzie Scott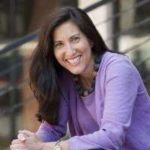 MacKenzie Scott the author and book lover who inspired and helped Jeff Bezos start Amazon has taken charitable giving to a whole new level. Since her divorce, she has given away $12+ billion to >1000 organizations focused on gender equality, racial justice, public health, Ukraine, and more. Her giving has been unrestricted with few reporting requirements. Many nonprofits that received money are giving some of it to local chapters or smaller groups they support.
Thanks to Paige Arnof-Fenn, Mavens & Moguls!
---
#25- Daniel Ek and Martin Lorentzon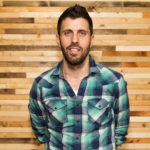 Daniel Ek and Martin Lorentzon, the founders of Spotify, are two entrepreneurs I believe best exemplify what it means to be innovative and a disruptor. Humans have been listening to music for thousands of years, and the music industry is one of the largest industries in the world today. Spotify has completely revolutionized how we consume music. It has managed to find the right balance between making music affordable while still ensuring that artists are adequately compensated.
Thanks to Loredo Rucchin, Jukebox!
---
What entrepreneur best represents innovation or disruption? Tell us in the comments below. Don't forget to join our #IamCEO Community.