It's almost new year and right after the ball drops, it's time to go to work. Often entrepreneurs and business owners create their New Year's Resolutions around their businesses. It could be more revenue, hiring clients, or launching a new product or service, but every new year is an exciting time because it's ripe with opportunity. We asked 30 entrepreneurs to share their business goals and what they were looking forward to in 2023.
#1- Start getting up early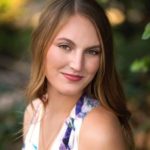 My main goal in 2023 is to start getting up early. The wealthy are supposed to rise early. Whether that is the case or not, doing it is still a good idea. Getting up early allows you to be more productive when others are still asleep and to have more time for yourself. According to studies, getting enough sleep and rising early boosts memory and focus, increased success with your personal goals, improved memory, and improved concentration. Getting out of bed early in the morning is made easier by having an engaging morning routine.
Thanks to Cynthia Hamilton, OGLF!
---
#2- Build a sustainable business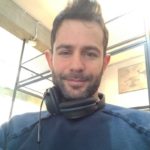 Our mission is to arm businesses with high-level information accuracy to avoid web lawsuits and, in turn, create a seamless web experience for disabled communities. As a co-founder of the company, my main goal for 2023 is to build a successful and sustainable business that will bring value to our customers, team members, and investors. In order to achieve this goal, I plan to focus on growing the business by increasing revenue and profits while maintaining an emphasis on providing high-quality products or services.
Thanks to Danny Trichter, Accessibility Checker!
---
#3- Dominate the local market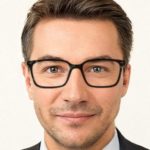 This 2023, our goal is to become the top business in our country for our niche. Beyond that, we also want to expand our customer base beyond our local market. We want our brand to resonate with international users as much as they have resonated with our loyal customers in our country. Aside from the prospect of increasing our market and hence our revenue, this expansion will also be a personal challenge for us, founders, to get out of our comfort zone and try taking calculated risks.
Thanks to Imran Ali, Glasses Hut!
---
#4- Better customer (and employee) retention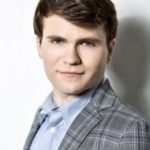 I'm a firm believer that without solid customer relationships, your business means nothing. And as we enter a potential recession, I'm even more focused on deepening those relationships. In 2023 I'll be focusing on improving retention with our existing audience to maximize value on both ends of the relationship. Retention is much less expensive than new customer acquisition, so the move could certainly help us maintain operations even if markets drop. Our team plays a big role in customer retention, so our efforts will extend there.
Thanks to Brian Dechesare, Breaking Into Wall Street!
---
#5- Journal daily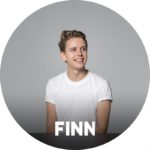 My biggest goal for 2023 is to journal daily. I've journaled on and off in the past, and whenever I'm maintaining the habit, I feel more centered, grounded, and clear on what I want. I plan to write in my journal every day in 2023 to help set strong personal and professional goals for myself. Whether each entry takes two minutes or twenty, what matters most is that I keep writing to track my growth and find inspiration. It's a win all around.
Thanks to Maximilian Wühr, FINN!
---
#6- Help drive social change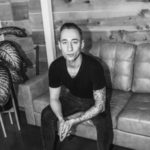 We'll continue to use our platform to drive the conversation for social change. While we're working to change outdated perceptions of billboard advertising, we're also connecting people in the real world to the causes and social movements they care about through creative out-of-home campaigns that pique their interest and inspire them to take part. We know that using what you've got helps add to the growing number of people looking to make the same positive changes for society and the environment.
Thanks to Chris Gadek, AdQuick!
---
#7- Increasing organic traffic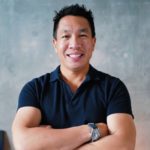 Increasing organic traffic by 50 percent is one of our main goals in 2023. Content marketing allows businesses of any size to attract more visitors to their websites and stand out amongst competitors. Through a company blog and SEO keyword research, our target demographic can discover our brand, which will boost website traffic steadily over time. This can help us improve our brand visibility for long-term results while building our digital footprint.
Thanks to Tommy Chang, HomeLister!
---
#8- Assist more individuals suffering from addiction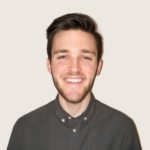 As a start-up company with an app designed to assist those with addiction, our goal is to expand to reach more individuals. The number of people in the U.S. alone who struggle with addiction is said to be over 21 million people. Sadly, only 10% of these ever receive treatment. We want to change those numbers. Not everyone is comfortable going to a traditional style meeting. With our app, individuals can find a support group without revealing who they are or leaving their homes.
Thanks to Chandler Rogers, Relay!
---
#9- Maximize customer service, and satisfaction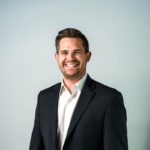 As we move into the new year, one of our primary goals for next year's growth is to optimize our client retention. After plateauing from a recent growth spurt in our company, next year's focus will be on refinement and maximizing our customer service. Many businesses are worried about potential economic downturns in the new year, so we want to do our best to deliver the growth and results from our clients need to feel secure next year.
Thanks to Kevin Miller, Kevin Miller!
---
#10- More training and development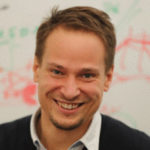 In 2022, we aim to budget even more for proper training programs, as this is a critical investment in a team. The most valuable asset of any business is its employees, so investing in their training and development is key to maintaining business growth. It's on an expense line, but it's crucial. Staff training programs offer opportunities for skill enhancement, as well as for employers to improve employee productivity. Lack of them is one of the main reasons why employees leave companies.
Thanks to Rafal Mlodzki, Passport Photo Online!
---
#11- To solidify our status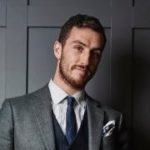 To solidify our status on top of our field. The past two years have been marked by Bubblegum Casting's rise to the top of the Australian casting market. A big part of that was thanks to our team's resilience amidst the massive organizational changes that ensued during the pandemic. This 2023, we are taking that team strength further to solidify our status as the #1 provider for our niche. As far as everything looks so far, this goal is more than achievable.
Thanks to Adam Jacobs, Bubblegum Casting!
---
#12- Focus on employee satisfaction

My #1 goal for the new year is to focus on employee satisfaction. My employees provide translation services for international news agencies, companies, and other organizations. They are equally important to my company and to the organizations they do translations for. Talks of the cost of living crisis and recession worry me — I'm sure this will induce stressful days at work ahead, but I also know that all of us will be feeling that extra pressure from everywhere else in our daily lives.
Thanks to Will Ward, IndustryArabic!
---
#13- Become more financially independent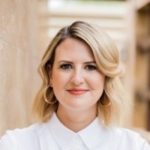 It's important to have a clear goal in mind for the upcoming year. For 2023, my number one goal is to become more financially independent. To accomplish this, I plan on saving more money and creating multiple streams of income so that I can be less reliant on other sources of income. Additionally, I will focus on budgeting and living within my means in order to maximize savings and keep debt levels low. Finally, I plan on investing any extra money that I am able to save in order to build a more secure financial future for myself and my family.
Thanks to Jennifer Spinelli, Niche Home Buyer!
---
#14- Working on consistent customer experience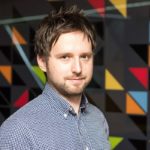 The upcoming recession is a push for improving brand relationships and retention. So my #1 goal for 2023 is perfecting and mapping out a consistent customer experience. I believe consistency is key to building trust with your customers, and it's what we aim for. This way, your customers know what to expect and can rely on you to get the work done. It also helps you to connect with your users, understand, and empathize with their wants and needs.
Thanks to Charles Cridland, YourParkingSpace!
---
#15- Improve my company's culture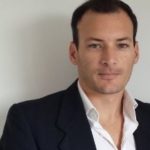 My goal for 2023 is to improve my company's culture. 2022 was a challenging year for everyone, especially for the employees. Many companies did layoffs without any prior notice. It was hard to find new jobs and then settle into them. So it's natural for employees not to trust their bosses. An environment full of distrust may be pervading our work culture. I need to gain the trust of my employees more. So, I will ensure better transparency in our company policies. I will communicate with my workers and eradicate their fears and doubts.
Thanks to Samuel Charmetant, Artmajeur!
---
#16- Listening to Podcasts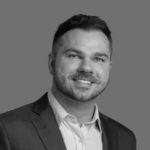 The world of podcasts is unexplored by many business leaders. Such a medium offers insights and practical advice on how to start or even scale a venture. This is one of the reasons why I am incorporating podcasts into my daily routine. I would opt for the 'Entrepreneurs on Fire' podcast, where industry leaders are invited to share their thoughts on a certain topic. Business leaders advise aspiring entrepreneurs to make sure that their brand breaks even within a year.
Thanks to Shaun Connell, WritingTips!
---
#17- Develop a consistent exercise routine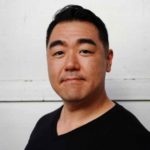 It is important to set goals that are achievable and measurable. Having enough energy to perform is a vital aspect of life's success for me. Regular exercise may improve your mood and help you avoid several ailments that deplete your vitality; hence, a consistent workout routine is my top goal for this year. Doing your best requires you to look your best. It is suggested that we receive at least 2 hours and a half of moderate aerobic activity per week or an hour of intense aerobic exercise each week.
Thanks to Briang Hong, Big Easy Roofing!
---
#18- Investment in people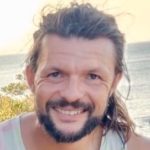 My main goal for 2023 is to invest more time into my employees, who for the past two years have been extremely supportive and brave whilst I completely pivoted the company after it was almost destroyed. I would not have made it through without them. My goal is to continue to support them and give them the freedom to continue their personal growth for both themselves and the business, they have adapted very well over the past two years and have been a great support for one another.
Thanks to David Hartshorne, wecann!
---
#19- Get a stable increase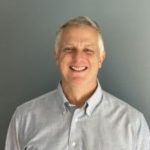 My number one goal for 2023 would be to get a stable increase in my business. The world economy right now is not stable so getting a stable incoming flow of money is a necessity. During the COVID period businesses were suddenly destroyed which caused a lot of damage to the world economy. There is a huge aftermath effect too. Thus to recover from that and prepare for the future this would be my number 1 goal in 2023 to prevent any mishaps.
Thanks to Dwayne Kula, Ledlightingsupply!
---
#20- Turn profitable and rebuild financial stability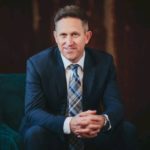 Having left a high-profile role in August 2021 as CEO of Best Western Hotels Great Britain, I invested nearly 18  months learning a new industry in a new country (USA). My goal, therefore, is to turn profitable and rebuild financial stability. Pivoting direction in life and career is incredibly rewarding but comes with significant sacrifice and challenge. Someone once said the best time to plant a tree is 20 years ago, the next best time is now. If you're considering a life or career pivot in 2023; plan, sacrifice, and strap yourself.
Thanks to Rob Paterson, Cody Spice Headwear!
---
#21- Creating a sustainable future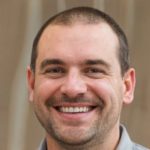 As an eco-energy geek and business owner, my number one goal for 2023 is to advocate for and invest in renewable energy sources. I strongly believe that renewable energy is the key to a sustainable future, and I want to do my part in making it more accessible and affordable. In the next few years, I plan to continue educating myself on the latest renewable energy technologies and invest in green infrastructure projects. I also plan to use my business as a platform to educate others on renewable energy.
Thanks to Adam Smith, Eco Energy Geek!
---
#22- Nailing SEO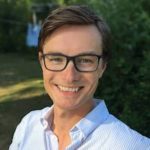 I've been working on my SEO skills this past year, and I plan to make 2022 the year where I'll hit page 1 of Google. As a business owner, figuring out where to put your energy can be challenging. What will give you the best ROI? For me, it's SEO! This coming year I'll be taking SEO much more seriously than I've done in the past. I'll do more research, put in the hours required, and hopefully, I'll see results. Getting to page 1 of Google for competitive keywords will be challenging, but with a lot of hard work, I think my odds are good.
Thanks to Holger Sindbaek, Online Solitaire!
---
#23- Expand my market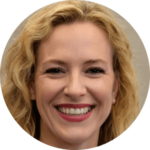 My number one goal for 2023 is to expand my market. I want to reach new customers and sell my product or service to new markets. I'll need to identify and understand the needs of these new customers, and design products or services that meet their needs. I'll also need to find ways to differentiate my product or service from my competitors so that I can win market share. Finally, I'll need to allocate the necessary resources (time, money, people) to achieve this goal.
Thanks to Davin Joseph, Enamel Pins!
---
#24- Create a world-class product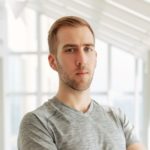 Our #1 goal for 2023 is to create a world-class product that people love using and then make sure it's accessible to everyone. We believe that the best way to grow your business is to focus on your customers, and that means creating products that are accessible to as many people as possible. We want our product to be able to help everyone–not just businesses with a budget but also individuals who don't have the time or knowledge to learn how to use complex software.
Thanks to Chris Wainwright, My Ameego!
---
#25- Help my clients find a home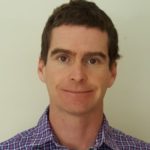 My #1 goal for 2023 is to help my clients find a home they love and make it their own. I want all of my clients to feel like they've found the perfect place to call home. I know how hard it can be to find a house, but I also know that the right house can make all the difference in your life. That's why I'm so determined: I want my clients to be happy in their homes, and I will do everything I can to help them achieve that goal. Our mission is to help clients find financial freedom through real estate.
Thanks to Shaun Martin, Cash For Houses!
---
#26- Dedicating more time to my nutrition and fitness goals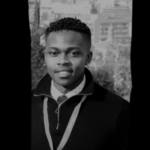 Dedicating more time and effort to my nutrition and fitness goals as I noticed it has a domino effect on my overall business performance* and mood throughout the day. The other reason I set this goal is simply that I realized that without good health I will not be able to generate income or spend income. There are other minor moving parts to these set goals which are why this essentially concludes my list of goals to make it realistic and attainable.
Thanks to Nathan Razunguzwa, GolfRoyce!
---
#27- Focusing on Self-Care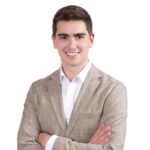 My number one goal for 2023 is to focus on self-care. As a business owner, it's often hard to find time for myself. I constantly focus on work and expanding the business. So, I end up neglecting myself. I want 2023 to be a year where I improve my work-life balance. I want to create a healthy balance between my personal and professional life. I plan to stop working overtime and spend those hours with my family instead. I want 2023 to be a year where I keep myself as the top priority and improve my mental health.
Thanks to Jamie Penney, TheBackyardPros!
---
#28- Increasing productivity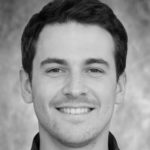 Increasing productivity is one of my goals for enhancing corporate efficiency. You may automatically do more in less time when you increase productivity. Giving your staff all the help you can while establishing clear expectations. Profits grow by 21% due to more productive, engaged workers. Use strategies to raise employee morale and eliminate workplace distractions that could impair productivity. Increased productivity may also be achieved by clearly defining deadlines and goals.
Thanks to Martin Betch, Hi-van!
---
#29- Improve my networking skills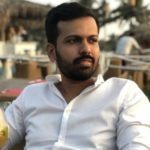 My primary goal will be to improve my networking skills. Getting to know the right people is more important than ever before. Ensuring that my networking goal is relevant to my situation. Joining a professional organization related to my current or ideal career or attending a certain number of networking events, conferences, or meetups are two of my options. Networking allows me to learn about your industry and make professional contacts. Those contacts may lead to job opportunities.
Thanks to Samrudha Salvi, BuildFBA!
---
#30- Break up with procrastination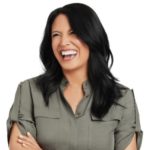 In 2023, I'm breaking up with procrastination. To assist in my journey, I opted into a free trial of The Fabulous App which helps users fine-tune their daily routines and stay productive. I liked it so much that I purchased the premium version when the trial period was over. I enjoy that the app didn't require me to pile on a ton of new habits at once. I've been able to build my routine piece by piece at a steady pace, which I feel has already led to lasting change. I'm living by the motto, "Don't put off for tomorrow what you can get done today.
Thanks to Stephanie Venn-Watson, fatty15!
---
What are your goals for 2023? Tell us in the comments below. Don't forget to join our #IamCEO Community.