Each business has a story. No matter if the business is a Goliath like Wal-Mart, or a local business owned by a couple or family, the business has roots in an idea. For each business owner, the story of their journey can range from monetary needs or the passion for a unique project. Each story is different though the reasons may remain the same. No matter the tale, the background behind each and every business is what fuels each and every brand.
#1- For our lifelong passion for soccer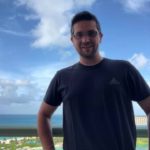 My brother and I had a lifelong passion for soccer. We grew up playing the game and started refereeing in our late teens. I continued playing and refereeing at the national level, and from there, got the idea of setting up an e-commerce business for referee products. Together, we own and operate the Referee Store, where we carry a wide variety of referee products for soccer, football, basketball, and baseball.
Thanks to Rafal, Referee Store!
---
#2- Provide everyone with help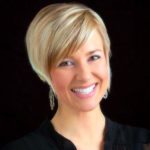 I founded CBH Energetics to provide everyone with the kind of help and care that saved my life. At 25, I was stricken with severe joint ache, fatigue, and fever-like symptoms. It turned out that the mystery to my illness was Lyme disease, which rendered me bedridden for 4 years. Following that, I devoted myself to holistically helping others – building CBH Energetics into a respected and successful leader in bio-energetic health and testing.
Thanks to Samantha Stupak, CBH Energetics!
---
#3- Need in the autism community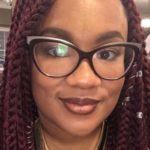 My reason for starting my business is that I saw a need in the autism community for specialized and personalized care. I recognized that many individuals with autism or other related disorders were not receiving the support or treatment they needed to reach their full potential, so I decided to take matters into my own hands and start a company dedicated to delivering high-quality services for these individuals.
Thanks to Ryan Bolling, BCBA!
---
#4- To redefine what it means to own diamond jewelry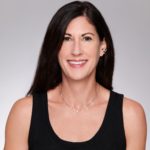 I want to redefine what it means to own diamond jewelry. Today, people want more than just diamonds: they want ethical products that are stylish and attainably priced. We only use recycled sterling silver and gold, and sustainably produced lab-grown diamonds to make edgy, modern jewelry that you can wear every day with your favorite outfit.
Thanks to Amy Levine, Seed2Stone!
---
#5- To chase my dreams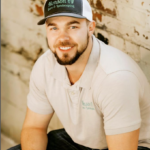 I started my lawn care and landscaping business as a 16-year-old with a push mower, a used truck, and a dream. I never had a passion for school but I've always loved working with my hands and the idea of building a business. As soon as I could afford to be my own boss, I jumped at the opportunity and I found that it suited me exactly like I had hoped it would. I wouldn't trade my experience for anything in the world.
Thanks to Tom Monson, Monson Lawn & Landscaping!
---
#6- Passion for travel and exploring new places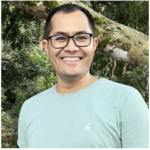 Founding my business was a natural progression for me. I have always been passionate about travel and exploring new places, and as an entrepreneur, I saw an opportunity to combine my passion with my professional expertise in the travel industry. I am driven by a deep desire to help others experience many countries' incredible beauty and rich cultural heritage so they can come away from their travels with lasting memories and newfound inspiration.
Thanks to Balaram Thapa, Nepal Hiking Team!
---
#7- Opportunity to help businesses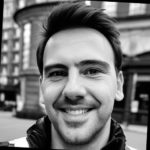 I would like to say that I started my business because I saw an opportunity to help businesses with their digital marketing efforts. Providing cutting-edge services in search engine optimization, social media marketing, and other related disciplines, I can empower businesses and help them better engage with their customers online. I am committed to continuing this journey and helping other businesses do the same!
Thanks to Serbay Arda Ayzit, Serbay!
---
#8- To be independent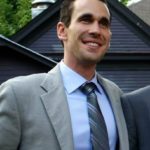 I started my business because I wanted to be independent and be my own boss doing something I was passionate about. I would thank my mentors at Silicon Valley for guiding and teaching me how technology can be used to give life to so many ideas that are all around us. Through them, I learned how to build and profitably scale web properties. The opportunity of seeing my visions come true and creating something of my own was a huge inspiration.
Thanks to Brian David Crane, Spread Great Ideas!
---
#9- Passion for aquariums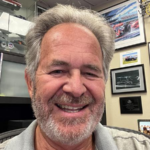 I started my business because I have always had a passion for aquariums, ever since I got my first one at the age of 5. 10 years ago, after several decades of caring for freshwater tanks, I tried setting up a 200-gallon saltwater tank — but even with all the supplies I thought I needed, I couldn't keep my fish alive! That's when I met my business partner Broc, an aquarium expert.
Thanks to Rick Denver, Fish and Coral!
---
#10- As a little passion project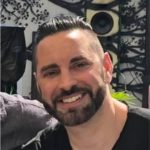 My business started as a little passion project. Me and my bartender friends started collecting recipes for cocktails we wanted to try out, and it just grew to a point where we felt we should compile it somewhere. So I started mybartender.com as a way to share mixologist-vetted recipes with home bartenders and my peers. I started it because I wanted to do something fun, something less arduous than restaurant ownership.
Thanks to Paul Kushner, My Bartender!
---
#11- To make a difference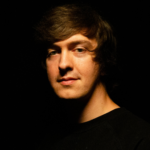 I believe that with hard work and dedication, I can make a positive impact in our communities and the world at large. I believe in creating something from nothing and making the world a better place. Starting and running a business can be an effective way of making a positive contribution to society. Whether through creating jobs, offering a service or product that helps people, entrepreneurs can make a difference with business.
Thanks to Jared Floyd, Ajax Creative!
---
#12- To build a prop trading company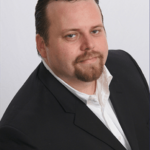 After trying most of the prop trading companies, I found none that I would want to trade with long term. At the end of the day, I decided to build a prop trading company that I would want to use – one with no profit caps, better price plans and fewer restrictions. Launching Apex Trader Funding gave me the flexibility to build a trader funding platform that I and, based off our success, other traders also want to use.
Thanks to Darrell Martin, Apex Trader!
---
#13- To serve a purpose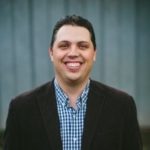 I started my business to serve a purpose at a particular time. As it grew from a one-man consulting agency to the widely distributed team that it is  now, it has been embedded in our business model that we will always serve a purpose, as an agency and individually at any given time. From catapulting businesses to marketing success to giving back to the communities where we are present, we Thrive to be in the business of serving a purpose now and in the future.
Thanks to Matt Bowman, Thrive Agency!
---
#14- Belief in the power of technology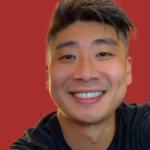 I believe in the power of technology and its ability to make things easier. I use technology to make our businesses more efficient, create better products and services, and even reach new markets. I believe that technology is an invaluable tool for entrepreneurs and business owners and that it should be embraced and used to its fullest potential. Starting a business is one of the easiest ways to earn a good income.
Thanks to Jimmy Huh, JH SEO!
---
#15- Passion for real estate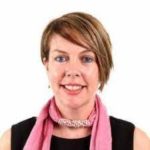 I started my business because of my passion for real estate and the freedom associated with being my own boss. Following my dreams of establishing a real estate firm that deals in affordable housing is fulfillment, and that also means being in charge of my lifestyle and schedule. Now, I reap all the rewards, unlike in the corporate world where the bosses get all the credit for our hard work.
Thanks to Lynne Martin, Cash For Houses!
---
#16- For the financial freedom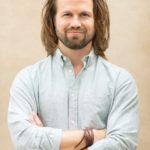 It's the financial freedom that comes with being my own boss. Having the ability to create a sustainable income is a huge draw for many entrepreneurs. In today's world, having a dependable source of income is becoming increasingly difficult, and starting a business can help provide that security. The potential to make money and become my own boss is a powerful incentive for many business owners.
Thanks to Kyle Marquardt, Homestead Brands!
---
#17- To revolutionize small businesses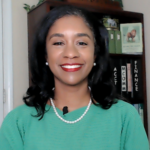 I started my business because I was on a quest to revolutionize the way small businesses operate.Business Infrastructure links together all operational activity to ensure things don't fall apart during fast growth. Once in place, it provides a foundation to scale and sustain a small business, operationally, during growth spurts. It enables you, as a small business owner to make better decisions as you can easily see and analyze the impact.
Thanks to Alicia Butler Pierre, Equilibria Inc!
---
#18- To take web and app design to the next level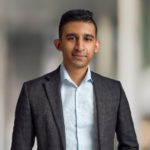 Having a website for your company is probably one of the most ordinary and no-brainer things to do in today's business environment. Everybody has one, and yet nobody can afford to not have one. You're forced to imitate what everyone else is already doing and yet also stand out among the crowd. That is what our service helps entrepreneurs with. We specialize in hand-crafting beautiful website/app design and branding with a focus on high-conversions.
Thanks to Arsh Sanwarwala, ThrillX!
---
#19- To revolutionize an outdated industry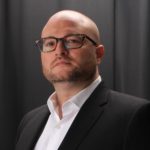 I started my business because I wanted to revolutionize an outdated industry. I noticed that banks are making it harder and harder for small businesses to access funding. I firmly believe in supporting small businesses and enabling them to succeed, so I created my company, United Capital Source. UCS is a funding marketplace with a wide range of funding options for every business.
Thanks to Jared Weitz, United Capital Source!
---
#20- Passion for justice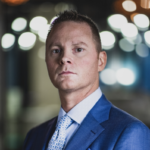 My experience working in an accounting firm made me realize that I wanted something more exciting and meaningful. My passion for justice and abhorrence of bullies drove me to pursue a career in law. I've always been motivated to stand up for people who can't stand up for themselves or don't have the resources or know-how to do so. When I discovered the law, it felt like a perfect fit for me.
Thanks to Brandon J. Henderson, HMW Law!
---
#21- To offer the best service and expertise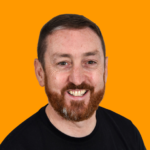 I wanted to create a company that would offer the best service and expertise in the market, something that customers could trust. With years of experience in the industry, I knew that by using AWS technology and leveraging cloud-hosting expertise, we could provide a cost-effective solution for businesses of all sizes. We strive to deliver exceptional customer service and ensure our clients are always kept up-to-date with any changes or upgrades to our services.
Thanks to Karl Robinson, Logicata!
---
#22- To choose my own clients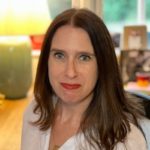 As the owner of Small Business Marketing Consultant, a company providing marketing services to SMEs, I launched my own business (with 30 years' experience under my belt) so that I could choose my own clients and focus my attention on driving growth for small business owners. Having also wanted to give back for a long time, I recently started volunteering as a freelance marketing manager within a local charity, as well as mentoring small business owners.
Thanks to Catherine McManus, Small Business Marketing Consultant!
---
#23- Freedom & autonomy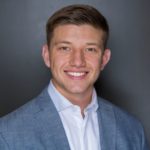 The reason I started my business was to have complete autonomy over my life. I didn't want someone telling me what I had to do, when or where I had to work, or having to design my life around what someone else thinks I should be paid. I value freedom of all kinds, including financial freedom, freedom of time, and freedom of thought and creativity. As the owner of the company, I get to enjoy all of these freedoms and do things how I see fit. That's why I started my business!
Thanks to Matiah Fischer, RetireBetterNow!
---
#24- Need for professional translation services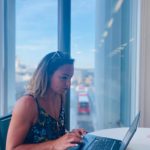 I started this business because I knew there was a need for professional translation services that could be offered all around the world. We wanted to reach multiple countries, which meant having to be a service that can be there for clients 24/7, and have employees in all different time zones to ensure quality customer service. A computer on its own can only do so much in terms of translations, and it's never exactly right.
Thanks to Tatiana Lapteva, Lingvohouse!
---
#25- To provide quality products and services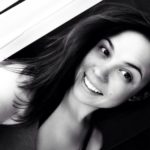 We started our business to provide quality products and services to our customers. Our goal is to make sure that all of our customers are satisfied with their purchases and that they feel comfortable working with us. We strive for excellence in everything we do, from providing top-notch customer service, to offering the highest quality products. We believe in putting our clients first, and we take great pride in providing responsive customer service.
Thanks to Linda Chavez, Seniors Life Insurance Finder!
---
#26- Passion for helping people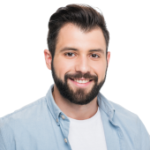 I started MovingAstute.com because I'm passionate about helping people relocate intelligently and efficiently. I've relocated several times in my life, and each move has been a learning experience. I realized that there are a lot of people out there who could use some help with their moves, so I decided to start a blog where I could share my tips and advice. Moving is definitely not an easy task, but it's definitely worth it.
Thanks to Joshua Haley, MovingAstute!
---
#27- Make a positive impact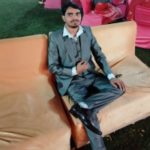 I started my business because I wanted to create something that I could be passionate about and that would make a positive impact on the world. I wanted to be able to provide a service or product that could help people and make their lives a little bit better. I also wanted to have the freedom to be creative and work on something that I truly believe in. I can't wait to see just how many people we can reach.
Thanks to Ankit Bhardwaj, VPNHelpers!
---
#28- Flexibility around childcare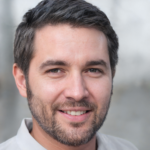 The most important reason I started my business wasn't the higher income or more decision-making ability. The main reason was the flexibility around childcare. Becoming a parent has shown me how much commitment goes into raising a child. I wanted to be around when my children were hitting important milestones. So I have left my office job and began work on my own business to have more flexibility with my schedule and to prioritize my family.
Thanks to John Hubbar, Urban Dare!
---
#29- To achieve the life I want for myself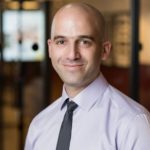 Starting a business isn't just about making money. Of course, that's the main reason for most of us, we want to achieve financial independence. But aside from that, I want to achieve the kind of life I want for myself where I have full control of everything and not having to follow others' rules. Having to build your business also means helping others to build theirs, perhaps, it will also inspire them to start their own.
Thanks to Guy Hadas, Age Group!
---
#30- To work independently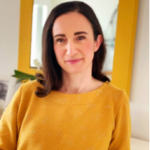 There were weekly pay cuts as well as the threat of more redundancies. I decided to quit my job as I didn't have much to lose. I wanted to work independently as I felt I could give my clients the same high level of service but be more flexible, affordable, and personal. It was daunting starting out during those gloomy economic times, but I kept my overheads very low to begin with and 14 years later I'm so glad I made the leap to start my own.
Thanks to Laura Macaulay, navigatebydesign!
---
---
Why Did You start Your Business? Tell us in the comments below. Don't forget to join our #IamCEO Community.