Incorporating Corporate Service Responsibility (CSR) is a noble idea that most business owners take seriously. To start a CSR project, you can identify needs in your community and develop a project around that need. For example, it can be the provision of social amenities or the promotion of environmentally sustainable projects.
We asked entrepreneurs how they're incorporating CSR into their businesses and here's what they had to say;
#1- Sponsoring charitable initiatives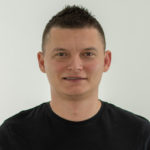 I have always been passionate about incorporating CSR into my business. For instance, our company is committed to ethical labor practices. We provide education and development opportunities for those who are motivated and interested in pursuing a career in our industry. We firmly believe in fostering an inclusive and welcoming environment for our team and providing them with the resources and support they need. Our commitment to CSR goes beyond our walls and extends to our community by sponsoring several charitable initiatives.
Thanks to Andrei Vasilescu, DontPayFull!
---
#2- Sustainable approach towards the environment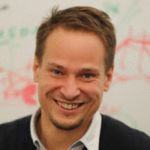 Our service promotes paper reduction by turning people toward online passport applications. We conducted a study that proved that in the last year, only the UK's online passport applications technology saved over 1.8K Trees, 3.5M Litres of Water, and 70K Kg of CO2. It was all achieved by reducing the amount of paper used in passport applications. By sharing this study, as well as developing a photo tool that eases online applications, we believe we should make sustainable choices easily accessible to people because it's the most effective way.
Thanks to Rafał Młodzki, Passport-Photo Online!
---
#3- Providing a business in a box at market-disrupting prices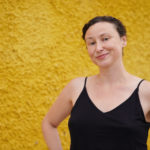 I started my business with the objective of leveling the playing field for entrepreneurs by making professional websites, business tools, and a support system obtainable by all. Driven by the ideal of equality, I want to empower people from all walks of life to become self-employed. By providing essentially a business in a box at market-disrupting prices, we're helping underdogs create their own opportunities. To ensure entrepreneurship is accessible, we also offer scholarship memberships.
Thanks to Jessie Irgens, Virtualcopia Business Collective!
---
#4- Being eco-conscious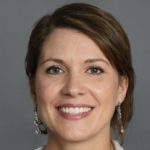 As a CEO of an IT company, I incorporate CSR in my business by being environmentally friendly and eco-conscious. For me, incorporating social causes and CSR is easy. I do it by recycling my computer and other office materials, using reusable bags instead of plastic ones in the store, and incorporating environmentally conscious solutions in my company's IT solutions. My company has also invested in a wind turbine to buy clean renewable energy for our offices.
Thanks to Mia Garcia, iToolab!
---
#5- Supporting an orphanage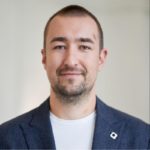 The administration of our company has chosen such social responsibility for our team, as it sees the great importance of this work. We chose an orphanage, which is located right in our city. We wanted to see concrete results from our help. After all, only in this case, such social responsibility will benefit the team and our brand. In our budget, specific amounts are planned monthly. With this money, they buy what the children need at the moment. In addition to financial assistance, our guys spend time with children they play with the youngest, go in for sports with teenagers, and help adults choose a profession.
Thanks to Victor Karpenko, SeoProfy!
---
#6- Helping animal shelter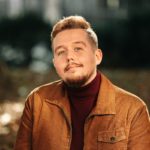 We help a homeless animal shelter. Our company annually includes social goals in the overall development plan. At the initial stage of work on this topic, we surveyed employees. We wanted to determine which areas would be most interesting to most of our employees. Previously, the administration worked out possible options and offered employees several options. The goal was chosen by a majority of votes – to help a shelter for homeless animals. This social responsibility has made our team more friendly and united by a common cause in addition to work.
Thanks to Serge Volokonskyi, LinkChecker!
---
#7- Providing free resources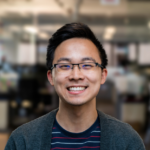 As a software provider, we streamline CSR in our operations by making it accessible and easy to use. From providing free resources such as grant-writing classes and courses, to partnering with our communities and other non-profits that align with our company's message. Actions speak louder than words. Ensure that your company's actions align with its message, and you'll build trust, credibility, and reputation.
Thanks to Will Yang, Instrumentl!
---
#8- Identifying waste reduction methods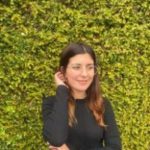 A great way to incorporate social responsibility into your business is by taking baby steps to integrate daily business activities with CSR. This can include shaking hands with suppliers who are also environmentally conscious while transacting. Using less paper by benefitting from technology, identifying waste reduction methods and waste prevention methods from any business processes into the environment will also help because making sustainable choices now will impact future generations.
Thanks to Janie Doyle, SC Vehicle Hire!
---
#9- Reaching out to the community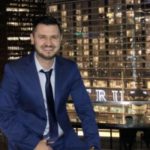 I am an experienced product leader who specializes in driving vision and roadmap for businesses. Our business works hard to make sure we are not only financially successful but also socially responsible. We reach out to the community to support local causes and initiatives, and to give back to those in need. We also make sure our team members are given the opportunity to take part in social causes that are important to them. We believe that doing good is part of being a positive and successful business.
Thanks to Admir Salcinovic, PriceListo!
---
#10- Funding scholarships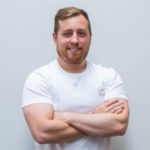 CSR has always been an aspect of Samuel and Co Trading, and we are always keeping an eye on social issues both globally and locally. For example, in April of 2022, we donated 10 tonnes of aid to Ukraine. One of our most recent ventures has been setting up our diploma program in financial trading as financial illiteracy is a growing issue, especially with the cost of living crisis. The diplomas are cheaper as a whole than going through university, however, as an extension of that it is my goal to fund 50 scholarships within 2023 for individuals from low-income backgrounds.
Thanks to Samuel Leach, Samuel and Co Trading!
---
#11- Donating 10% of all profits to charity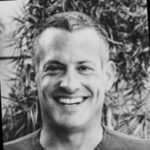 One way I'm incorporating social causes into my business is by donating 10% of all profits to charity every quarter. For example, during the holiday season, I'll donate all profits to Toys for Tots or the Red Cross. This allows me to give back while also making money! It's a win-win situation for everyone involved—the customer gets something they love and wants to support, which makes them feel good about their purchase; and then they're also helping out someone who needs it more than they do.
Thanks to Ari Chazanas, Lotus West Properties LLC!
---
#12- Partnering with non-profit organization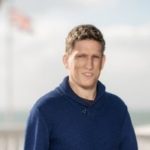 As an entrepreneur and business owner, I am committed to positively impacting the world around us. That is why I have prioritized incorporating social causes and corporate social responsibility into our business. We are working to reduce our environmental impact through eco-friendly investments and stress-reduction programs for employees and by actively supporting charities and local organizations. We also strive to contribute and build partnerships with non-profits and community-based initiatives working tirelessly to promote social change and justice.
Thanks to Alastair Hazell, The Calculator Site!
---
#13- Adopting a code of ethics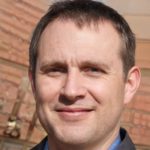 Adopting a  code of ethics for my business: Adopting a business code of ethics has helped to outline my employee's expected to conduct in cases such as morality, values, the environment, diversity, worker respect, and customer service. In recent times, more entrepreneurs have chosen to go one step further by changing their administerial rules and codes to include their obligation and responsibility to social and environmental goals because it gives a smooth balance between the workplace and society.
Thanks to David Reid, VEM Tooling!
---
#14- Ensuring product compliance with the FCRA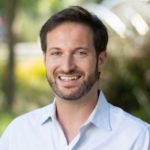 At GoodHire, we incorporate CSR by ensuring that our product complies with the Fair Credit Reporting Act (FCRA) and stay ahead of compliance updates. We care for our clients who provide jobs to the community by mitigating the risks of lawsuits and punitive damages caused by the inappropriate and unlawful use of background screening reports. We give our clients peace of mind by running background checks within safe, fair, and appropriate conditions.
Thanks to Max Wesman, GoodHire!
---
#15- Exploring B Corps certification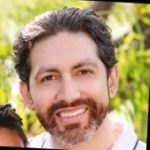 I have a strong conviction that a growing number of entrepreneurs who are concerned about the public good and society are opting to have their companies licensed as B Corps. B Corps are businesses that have been evaluated and deemed useful. Their goal is to generate both monetary wealth and value for the society in which they operate. They are transparent and accountable to a high level, and they contribute to the good social and environmental benefits of the community.
Thanks to Mark Valderrama, Aquarium Store Depot!
---
#16- Raise awareness about sustainable fashion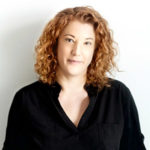 One way for a business to incorporate CSR is to engage in cause-related marketing, which is a form of corporate social responsibility where a company aligns its brand with a particular social cause or issue to promote its products or services. This is a clothing company that partners with an environmental organization to raise awareness about sustainable fashion. This not only helps to support a social cause but can also help to differentiate the company from its competitors and improve its reputation and loyalty.
Thanks to Joanne King, ICMP!
---
#17- Focusing on gender equality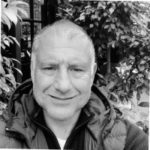 We work toward a diverse and equitable workplace by creating accurate and inclusive job descriptions, sourcing a gender-diverse candidate pipeline, and conducting fair interviews. We offer our employees equal pay for equal work, regardless of their gender. To bridge the gap, we strive to create a culture where employees feel a sense of belonging and acceptance. We focus on improving our culture to increase inclusion and enhance employee experience and engagement.
Thanks to David Cohen, Flower Station!
---
#18- Observing health and safety program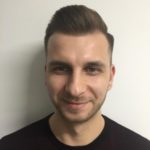 In my opinion, one way that our firm is contributing to the greater good is through its Observe workplace health and safety program. You may safeguard your employees from harm and avoid workplace accidents by developing a comprehensive health and safety plan. And it will make sure you're following all the rules the government has set for health and safety.
Thanks to Alex Contes, ReviewGrower!
---
#19- Providing educational scholarships to students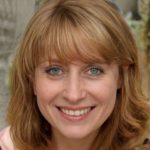 We take corporate social responsibility very seriously. We recognize that part of our success comes from being good stewards of the environment, as well as helping to create a more equitable and just society. Therefore, we are currently working on projects such as creating green spaces in underserved communities and providing educational scholarships for students in need. We also have established relationships with a number of independent charities who help us to ensure that all resources are going directly to where they can best serve their intended purpose.
Thanks to Kreisel Jaquish, Hellovein!
---
#20- Making education easily accessible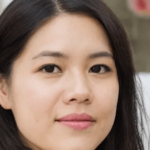 In a developed country, education is commonplace. However, after the pandemic, it became clear that e-learning can provide more. That is where EdWize comes into the picture. We work on making education as accessible as possible. This is open to all students and professionals who want to widen their knowledge in the field. EdWize keeps in mind the time and financial restrictions many might face. Hence operates on four principles- equity, access, design, and rewards. Through this, we hope to create a digital library for online education for students.
Thanks to Layla Acharya, Edwize!
---
#21- Implementing sustainable practices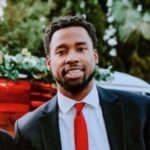 As the founder of a digital marketing agency, I understand the importance of incorporating social causes and corporate social responsibility (CSR) into my business. One way I am doing this is by actively seeking out and working with clients whose products or services align with a social cause or mission. Additionally, I am making an effort to reduce our environmental impact by implementing sustainable practices in our office and encouraging remote work. I also set aside a percentage of our profits to donate to a selection of non-profit organizations that align with our values.
Thanks to Brenton Thomas, Twibi!
---
How are you incorporating social cause or CSR in your business? Tell us in the comments below. Don't forget to join our #IamCEO Community