Inspiration
30 Entrepreneurs Share Why They Started Their Business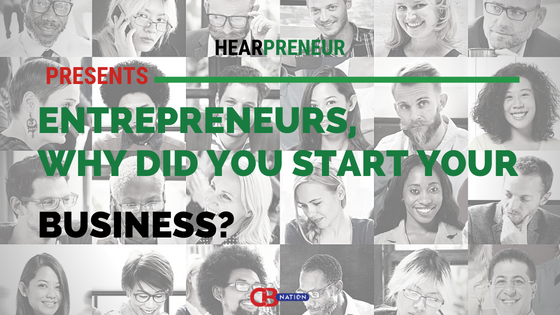 Starting a business requires a strong motivation to solve a problem or fill a gap in the market. Entrepreneurs often have a vision and a passion for their ideas, products, or services. They may want to make a positive impact on society, create jobs, or simply have the freedom to be their own boss. Ultimately, the reasons for starting a business are personal and unique to each individual.
We asked entrepreneurs to share why they started their businesses and here are the responses:
#1- To empower women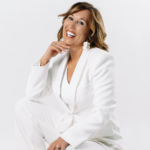 As a real estate investor, I saw the immense need for women to come together, network, and learn more about real estate investing (REI). When I first got into this industry and started attending events and learning more about REI, I was astonished by the lack of women. Seeing that women want financial freedom just as much as males, I figured they'd need a place where they could network and gain the knowledge they needed to succeed. Upon realizing this, the Women's Real Estate Investors Network was founded.
Thanks to Tresa Todd, Women's Real Estate Investors Network!
---
#2- The need for PCOS care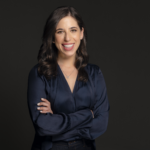 I was diagnosed with PCOS after years of struggling with unexplained health issues. Since then, I've seen multiple doctors, and tried a variety of diets. But through it all, I continued to feel alone. And the more I talked to other women with PCOS, the more this seemed to be a common experience. I finally decided that the status quo when it came to PCOS care needed to change, and that's why I built Allara.
Thanks to Rachel Blank, Allara!
---
#3- Wanted independence and control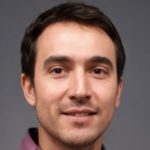 I realized I wanted to run my own business in order to have control over my destiny after seeing a few significant events in the lives of some of my family members. My uncle was able to retire at age 50 since he ran his own firm. On the other hand, when they were in their 50s, my parents were both fired from their employment. It made me realize that I needed to create my own business in order to actually be financially independent and in charge of my destiny. On the plus side, my parents are now stockholders in my business, and I'm hoping it will enable them to enjoy a comfortable retirement.
Thanks to Jonathan Rogers, Credexel!
---
#4- To provide reliable funding solutions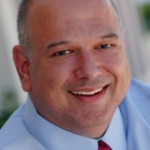 As a co-founder, president, and CEO of MaxCash Title Loans, I have a passion for providing access to financial resources to those in need. Everyone should have access to a secure funding source, which is why I set out to create a reliable and trustworthy loan provider. I wanted to provide customers with a safe and reliable way to secure the funding they need. With our commitment to responsible lending, we make sure that our customers can access the funds they need while ensuring they remain in control of their finances. I started MaxCash Title Loans to give people secure access to finances.
Thanks to Fred Winchar, MaxCash!
---
#5- To make people's lives better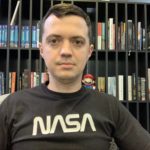 I think that wanting to make the world a better place can be a big reason to start your own business. Ginger Jones saw a way she could help her community and the world as a whole, so she started a business called Jones Therapy Services. A great many things led me to start my own business, but what really pushed me was my desire to make people's lives better. I thought I had the tools to make change happen and assist others to do the same, so I didn't see why I shouldn't be the one who did it.
Thanks to Andrew Priobrazhenskyi, DiscountReactor!
---
#6- To provide hassle-free solutions
I started Bingo Card Creator with a simple goal: to provide a hassle-free solution for creating custom bingo cards. As a former teacher, I knew the frustration of limited options and saw a gap in the market. With a leap of faith, I quit my job to pursue my passion for entrepreneurship. I poured my heart and soul into my business and never looked back. My persistence paid off, as I've grown my business to serve hundreds of thousands of customers worldwide. I've learned that hard work, persistence, and a growth mindset can bring success in business and life.
Thanks to Sam Underwood, Bingo Card Creator!
---
#7- Wanted to provide an alternative solution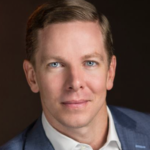 I started my business with one simple mission: to provide affordable, quality legal representation for businesses and individuals in Florida. After years of working as a lawyer in the corporate world and seeing how much money was being wasted on unnecessary legal fees, I wanted to offer an alternative solution that would make it easier for people to access justice without breaking their budget. That's why I opened Andrew Pickett Law to provide the exact quality representation at a fraction of the price.
Thanks to Andrew Pickett, Andrew Pickett Law, LLC!
---
#8- To create job security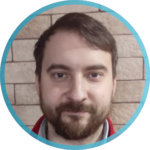 I was tired of feeling uncertain about my job and the constant fear of downsizing or changes in the economy. That's why I decided to take control of my own career path and start my own business. Now, I am in charge of my own destiny and have the power to shape my future. Not only have I invested in my success, but I have also acquired a suite of valuable skills and experience that have made me a more marketable employee.  Even if my business doesn't succeed, I know that these skills will give me a better chance of success in the future.
Thanks to Andrii Pominov, Digital Skills Blog!
---
#9- To help people accomplish dreams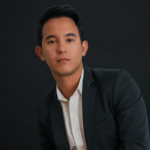 Since I was young, I always wanted to help people achieve their dreams, I wanted to not only give them advice but to be part of the process of making a name for themselves. When I grew up I also found a passion for photography, and that's when it hit me. My purpose in life was to create a company that combined both of my passions, a company that would help people accomplish their dreams with amazing and effective visual content.
Thanks to Rafael Veloz, Share It Studio!
---
#10- To solve a problem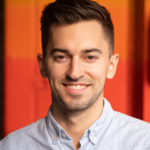 I realized that in my day-to-day work and even personal life I was encountering the same issue, so I started my business in essence to solve a problem. I did not consider myself unique from the standpoint of the way my business life operated, and therefore, believed and soon witnessed many people having the same challenges. I came to the understanding that there was a common pain point and that my efforts would be focused on creating the solution, and in the process created my business model.
Thanks to Cody Candee, Bounce!
---
#11- My fear of 9 to 5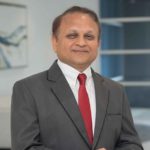 I began my own business because I find the idea of a 9 to 5 job intimidating. It's a fairly outmoded method of operation that dates back to the industrial revolution. When I have complete freedom over my time and tasks, I am most creative and productive. This frequently results in me working at various times throughout the day. I founded my business to fill a gap between my love for assisting startups and enterprises with their apps and the challenges of building a team with flexible schedules.
Thanks to Sanjay Gupta, Gurin Products!
---
#12- To help companies make money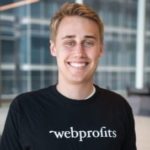 Digital Air Strike is an award-winning automotive social media and digital engagement company that I started from my kitchen table in 2010 despite the ongoing recession. Drawing on my background in automotive marketing, I saw an opportunity to help companies make money off of social media. I proposed that, in times of economic uncertainty, it is especially important to put resources into marketing and public relations. In times of tight finances, investments in digital and social media marketing are the most cost-effective and straightforward to quantify.
Thanks to Mark Lindquist, Community Phone!
---
#13- To address the unmet needs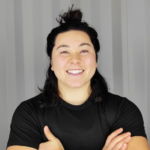 I founded OptoCeutics to address the unmet needs of brain health, and the principles of change, kindness, and compassion. This drives our mission to innovate technology that transcends traditional norms that can improve the lives of people worldwide to age gracefully and gleefully into their golden years with strong and healthier brain functions. By creating OptoCeutics, I'm truly allowed to lead by example and lay the groundwork for a healthier world by pioneering medical technology. I will never hold back when there's an opportunity to improve human lives.
Thanks to Chris Cobarruvias, OptoCeutics!
---
#14- To make a positive difference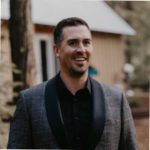 I started my business because I recognized a market demand for precise and current health management services. I intended to develop a tool that the general public could use to make decisions about where to spend their money. Additionally, I think that by fostering healthy competition among firms, our company may eventually benefit everyone. In a word, we founded our company with the intention of making a positive difference in the world. Every day, my love for what I do and my belief in our objective propel us forward.
Thanks to Aaron Barsalou, PsyclarityHealth!
---
#15- To make money on my terms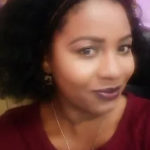 My name is Shantell Young. CEO of Frugal Girl Guru and Bold Innovative Structures. I started both of my businesses to make money on my terms and also to help other women that look like me do the same. As a middle school teacher, the potential for job growth was non-existent. I wanted to change that. So, I honed in on one of my many skills and started a cleaning business that uses natural cleaning products to clean. I also help women start their own LLCs in the cleaning field when they come to work for my company.
Thanks to Shantell Young, Frugal Girl Guru!
---
#16- For scalability and earning potential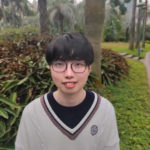 As a quantitative researcher at a well-paying investment bank, I took the bold step of starting my own investment blog business. Why? Because although the investment bank offers a comfortable salary, it is not scalable. My earning potential was capped. But with a blog business, the sky's the limit! I can expand my business by hiring more writers and even creating multiple websites, ultimately leading to greater earnings than I could have ever achieved at the investment bank.
Thanks to June Jia, Canny Trading!
---
#17- To help people assess their needs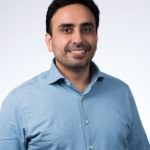 We decided to start PolicyAdvisor several years ago when we realized how complicated and difficult it was for Canadians to buy life insurance. We felt that the entire process was unnecessarily tedious and difficult to understand. People weren't buying life insurance because the process turned them away. We formed PolicyAdvisor as a way to bring life insurance into the 21st Century by building proprietary digital tools that help people assess their needs, and compare the best insurance quotes.
Thanks to Jiten Puri, PolicyAdvisor!
---
#18- To educate and fight misconceptions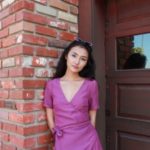 I have been a cannabis user for many years but I have often been frustrated by the misperceptions of many in the public, so I started my business to educate and fight that stigma. There is a tremendous amount of misinformation and false beliefs about cannabis. unfortunately, many people accept it as fact without questioning their sources. In addition, this information is often absent from reporting any of its benefits. It was my hope that with my efforts, along with other knowledgeable people that we started our business with, we can destigmatize its use and continue to promote cannabis.
Thanks to Mackenzie Whalen, E1011 Labs!
---
#19- To alleviate frustration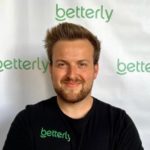 After working in almost every aspect of my industry, I often felt the frustration of trying to match the right people with my needs and therefore my business started with the hope of simplifying this process. There were so many times I experienced the frustration of not being able to find the right individual for what I required and wasted countless hours and resources in that pursuit. So in essence, my business was started to alleviate my frustration and save money.
Thanks to Alexandre Bocquet, Betterly!
---
#20- To help people achieve financial goals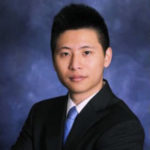 A few years ago, we realized the troubles people go through to deal with their finances and the hassle it takes to get a loan, especially with bad credit. That's when we got the idea to start a business that closes the gap. We started CreditYelp to help people with their finances and empower them to make confident decisions in all life stages. We built a team with knowledge, passion, and integrity to provide carefully reviewed and timely information about personal finances.
Thanks to Jonathan Tian, CreditYelp!
---
#21- To empower the community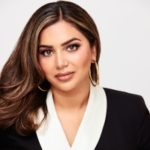 I started my business to uplift and empower my community, particularly the women in our community, by offering more accessibility to high-quality fashion. My business has invented a new category of fashion for women within my community that is simultaneously exclusive and affordable. I strive to make each of my customers feel their best in our merchandise, and my business achieves this by providing them this access to higher-quality products.
Thanks to Sumeer Kaur, Lashkaraa!
---
#22- To generate affiliate income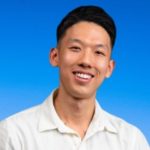 I started a blogging business because it was the lowest-hanging fruit. It doesn't cost much but has the potential to give me excellent returns through affiliate income while also allowing me to build a personal presence online. Every article serves as an evergreen mini business that operates in the background of my life without disrupting the status quo. I get to teach, network and generate income from anywhere in the world. As a solopreneur with limited capital, I saw that as the perfect opportunity.
Thanks to Brendan Aw
---
#23- To blend creativity with business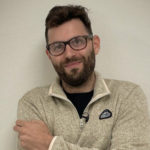 When I decided to start my business in real estate, my main motivation was the opportunity to blend creative thinking with business. I saw a chance to use my business experience combined with an eye for design and architecture to find new opportunities in real estate. The business enabled me to form relationships with people from all backgrounds, practice negotiation skills within the business, and ultimately build an empire of success stories in the real estate industry.
Thanks to Scott Berens, Balsamo Homes!
---
#24- To be a landlord instead of the tenant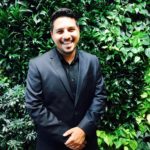 Working for someone else is like being a renter. You get to live in the house and maybe paint the walls, but you'll never be able to make a meaningful change. So, in the end, the landlord is the real winner. After spending over 20 years as a tenant in small and large companies, I finally wanted to be the landlord. I thrived on the responsibility of calling the shots and the outcomes that followed. I wanted to invest in my future and can now pass my home down to my children if they choose to keep it.
Thanks to Ali Mirdamadi, Juujbox Storage!
---
#25- To revolutionize the industry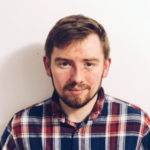 I founded our company with the goal of revolutionizing the auto salvage industry. I noticed that when people wanted to sell their junk cars, they would often turn to call a local junk car buyer. However, this process was not always reliable or accurate. I saw an opportunity to provide customers with a convenient and trustworthy way to get an instant offer for their junk car online. With this in mind, we set out to create a cutting-edge machine that would accurately determine the value of junk cars.
Thanks to Colin Merrill, Wisconsin Junk Cars!
---
#26- To pursue a lifelong passion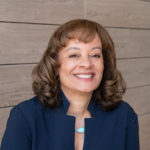 I created Dorsey Wealth Management because I had a lifelong passion for financial planning. When I was a little girl, I used to read Money Magazine! As I grew older, I enjoyed helping my friends, who were smart and successful women, I noticed many didn't have the knowledge and confidence to manage their finances. I found that many of them felt embarrassed about their finances and didn't know who to trust for help. From this experience, I saw the need for financial planning for women.
Thanks to Angela Dorsey, Dorsey Wealth Management!
---
#27- Desire for independence and control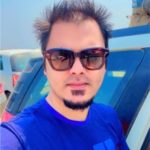 I started my business as a business owner because I was passionate about finding a solution to a specific issue or meeting market demand. I recognized a chance to transform my concept into a lucrative business, and I was anxious to make my dream a reality. I desired independence and control over the course of my job and financial situation. In addition, I wanted to contribute positively to my neighborhood by offering a useful good or service.
Thanks to Faizan Khan, Ubuy!
---
#28- A passion for designing innovative products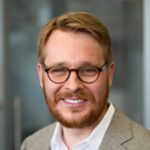 I started my business because I wanted to be able to create unique and stylish pieces that are not readily available in traditional stores. My goal is to give my customers something special and personal, that will make them stand out from the crowd. I love designing items that represent the individual style of each customer, and my products are a reflection of that. I'm passionate about producing innovative designs and finding new ways to express the individuality of each person.
Thanks to Raf Michalowski, Meble Furniture!
---
#29- To turn passion into a career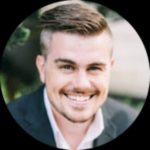 My passion for creating beautiful and functional objects inspired me to start my design business. I had always enjoyed experimenting with different materials and techniques, so I decided to turn my passion into a career. I wanted to create exceptional designs that would be enjoyed by people, so I set out to build a brand that could bring high-quality design to the public. With a dedicated team of professionals, I was able to create a business that now offers some of the most stunning and useful designs in the industry.
Thanks to John Smith, Leather Skin!
---
#30- Strong self-belief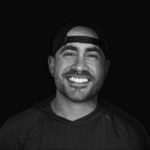 I started my business because I knew I could. I came from a tough childhood, and I was a terrible employee. I tried going through the employee path and losing all of the jobs I have been to, but I realized that maybe that was not the best move for me. Nevertheless, I've learned from that experience. And when I knew what I was good at – marketing, I jumped at it. This inspired me to start up my own business, and I became successful at it. My hardships in life and wanting to become a better person and successful made me start my own business. It was my motivation to change my life for the better.
Thanks to Doug Mitchell, Argenta Field Solutions!
---
Why did you start your business? Tell us in the comments below. Don't forget to join our #IamCEO Community.