When the going gets rough in business, you'll need the motivation to keep moving. Motivating yourself can be hard but practicing consistent habits such as reminding yourself of why you started can be a major boost. A network of friends and partners can also serve as a great assurance and reminder that you're not walking alone.
Here are the various ways entrepreneurs and business owners stay motivated in business.
#1- By focusing on our mission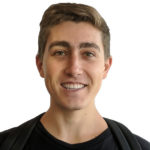 To stay motivated, I focus on our mission to help people stay organized and be more productive, I remember emotions will come and go. I also find it helpful to have both short and long-term goals. When I am feeling overwhelmed, I can focus on my daily or weekly goals, and when I am losing motivation, I focus on my yearly goals. It also helps to focus on tasks you enjoy doing and to remember that our learning compounds over a long period of time so every effort counts.
Thanks to Parker Klein, Twos!
---
#2- By focusing on the vision for the company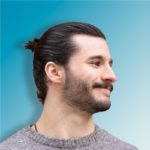 Building a startup, I would say that I'm drained of motivation every day. But nonetheless, one thing keeps me moving forward: my vision for the company and a thorough commitment to finish what I started. I am able to disregard the minuscule troubles of the day by keeping in mind the big picture of my company and its impact. This is why it's extraordinarily important to have a personal and company mission that drives you. It should excite you and carry you through these dark times.
Thanks to Matthew Schneider, e-States!
---
#3- Celebrating every little success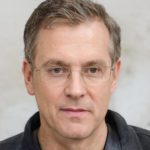 As an entrepreneur, I know how important motivation is. Personally, it's all about keeping things fresh and exciting. I break up my tasks into smaller chunks and mix them up with a bit of experimentation.  I also take the time to celebrate my successes, small or big. This positive energy is like fuel to my motivation. And of course, having the support system of like-minded people. Being accountable to someone else and sharing your triumphs and setbacks can help keep you motivated to keep going.
Thanks to Robin Brown, Vivipins!
---
 #4- By believing in the impact we make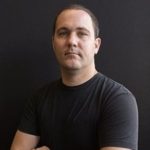 What keeps me going is my passion for my business and the belief that it can make a positive impact on the world. It's important to set clear goals and remind yourself of them daily, so you have a concrete vision of where you're headed. Additionally, surrounding yourself with supportive individuals who believe in your vision can be a great source of motivation. Lastly, taking breaks and engaging in activities that bring you joy can re-energize you and keep you motivated for the long haul. Ultimately, motivation comes from within, but cultivating it takes effort and intentionality.
Thanks to Luke Fitzpatrick, Dr. Sono!
---
#5- By staying healthy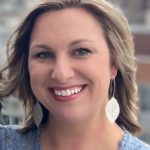 My entrepreneurial journey has taught me the importance of staying motivated. I stay motivated by always being in the right headspace, which means taking care of my physical and mental health. Creating a strong mission statement helps me focus on the bigger picture and remain committed to my goals. Planning ahead enables me to anticipate challenges and identify opportunities that keep me excited about my work. By regularly doing all of this, I am able to consistently deliver high-quality work that meets the expectations of my clients, while also maintaining a healthy work-life balance.
Thanks to Leighanne Everhart, Sell My House Fast!
---
#6- By rewarding ourselves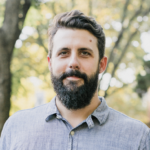 To stay motivated, one needs to set goals and reward themselves on accomplishment. It's important to have something that you're working towards, and tangible rewards can help keep you motivated. Setting short-term goals as well as long-term goals can help provide you with the focus you need for your efforts. It helps to have an accountability partner who can help keep you on track and encourage you to stay motivated. Find someone who is passionate and driven, and use them as a source of inspiration.
Thanks to Patrick Grayson, Paramount Property Buyers!
---
#7- By setting goals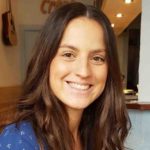 You've probably set particular goals for your company, set targets for it to attain, and, of course, established some basic principles for it to follow. The problem is that many people who start their own businesses neglect to set personal goals for themselves. I believe that it's critical to write out why you want to be an entrepreneur in the first place. Have them on hand, whether they're on your computer, a piece of paper, or your phone, so you can read them whenever you lose motivation.
Thanks to Maria Kennedy, Visual Ping!
---
#8- By regularly setting fresh goals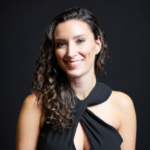 Don't stay complacent, it can be the death of your business and motivation. I'm constantly setting new goals. I'm also constantly seeking out inspiration, whether it's from other entrepreneurs. I find that learning from their experiences and success stories can help to inspire and motivate me to keep going, especially on the toughest of days. I am always sure to celebrate all successes, no matter how small. Recognizing and celebrating milestones can help to build momentum and keep motivation high.
Thanks to Breanna Walther, Suden PR!
---
#9- By letting your passion take over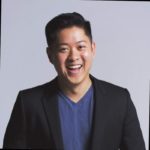 One of the most significant motivating factors during my entrepreneurial life is my passion. Be it my love for my interests, values, and skills or the fulfillment and satisfaction after serving millions of consumers. All the projects we work on daily keep me motivated and driven to give my best and make every effort count, even during the worst days. Furthermore, working towards my passion makes me happy and content, another powerful motivating force during my entrepreneurial journey.
Thanks to Eric Chen, Launch Brand Grow!
---
#10- By looking up to successful people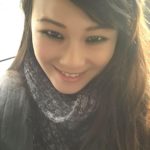 It's crucial to acknowledge the progress made toward reaching long-term goals and appreciating modest victories. Moreover, entrepreneurs can also get ideas from successful businesspeople and gain insight from their experiences. Overcoming roadblocks can be made easier by cultivating a positive outlook and keeping your eyes on the wider picture. Finally, maintaining a high level of drive can be accomplished by recalling the reasons why one initially embarked on the entrepreneurial journey.
Thanks to Hilda Wong, By Hilda Wong!
---
#11- By looking at the bigger picture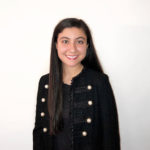 Entrepreneurs frequently experience a variety of difficulties, including rejection, failure, and exhaustion. Several strategies can be used to maintain motivation, including realistic goal-setting, finding a work-life balance, and engaging in self-care. Business owners can get ideas from successful ones and gain insight from their experiences. The difficulties encountered along the journey can be overcome by looking at the bigger picture. Maintaining a high level of drive can be accomplished by recalling the initial motivations for beginning the entrepreneurial journey.
Thanks to Zarina Bahadur, 123 Baby Box!
---
#12- By celebrating success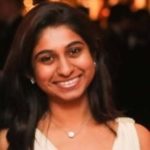 As an entrepreneur, I need to show up to work every day even when success looks far-fetched. For me, the motivation comes from the journey itself. Coming to work daily, and achieving every small goal while staying focused on the larger picture keeps me excited. I celebrate the smaller milestones with my team and share the successes and even failures with my family. While this scenario can be frustrating, my goal was to show up every day, be curious and keep working on strategies to achieve my daily goals and suddenly I saw the tide reverse.
Thanks to Remya Narayanankutty, Belong!
---
#13- Being in charge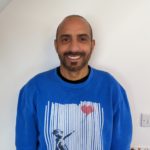 My motivation as an entrepreneur is the rewarding feeling of being in charge of my own destiny and creating something special not just for myself but for my team. If my objective was to make myself and the team millionaires, I don't think that's too hard to do. Real success for me would be to make them millionaires on a Friday and they'd still all want to come to work on Monday. I create the ultimate workplace valuing work/life balance friendships, laughter, and enough money in the bank to not feel stressed.
Thanks to Gope Walker, Data Kraken!
---
#14- By gaining a new perspective

My technique is breaking down my objectives into manageable tasks. By doing so, I feel a sense of progress and fulfillment every day, which, in turn, boosts my motivation. Networking with other entrepreneurs and business owners allows me to share ideas, gain new perspectives, and receive encouragement when facing challenges. For me, staying motivated is a choice that requires a combination of strategies, including setting achievable goals, building a supportive network, and prioritizing self-care.
Thanks to Jitesh Keswani, e intelligence!
---
#15- By making time for fun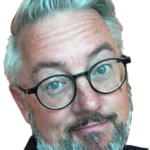 One of my favorites is celebrating the wins of those around me. When my team, colleagues, wife, or children achieve something great, I make sure to take a moment to acknowledge and celebrate their success. It's a great way to spread positivity and keep everyone motivated. Another key to my motivation is taking time for myself. I love to skateboard, exercise, listen to music, and make time for these fun activities. Plus, nothing beats the feeling of nailing a new skateboard trick!
Thanks to Dan Stewart, Happy Grasshopper!
---
#16-  By being kind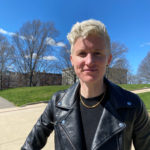 I stay motivated by practicing kindness every day. In the business world, kindness is often mistaken for weakness. In the real world, kindness is confused with being nice. In fact, kindness – or, acting in the best interest of others – is a powerful motivator for me to start my day positively and be ready to take on the world. Kindness can take on so many different forms including telling someone how much you appreciate them or that you're grateful they are in your life.
Thanks to Julia McGovern, Kel &Partners!
---
#17- Taking a break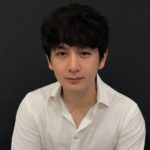 Setting clear goals and regularly reviewing my progress toward them keeps me focused and driven. I also prioritize taking breaks to avoid burnout and seek inspiration from successful entrepreneurs in my industry. Maintaining a positive mindset and remembering my passion for my business helps me stay motivated through any obstacles.
Thanks to Joe Thong, Start Fleet!
---
#18- Being realistic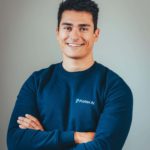 Set clear goals: Having your goals clear will help you keep motivated. You know clearly what you need to accomplish and the steps you need to make it happen. This goal will serve as a guide for you. Always make sure that the goals you have set are achievable. Having a realistic goal will take off the pressure of achieving it. You can also divide your goals into steps. The key is that you have goals reachable so that you will not get tired of reaching them.
Thanks to Dan Hobbs, Protex AI!
---
#19- Thinking outside the box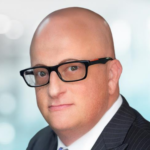 My passion allows me to remain focused on my vision and goals, even when I'm faced with obstacles and setbacks. As I strive to remain genuinely passionate about my business, I acquire an increased ability to think outside the box and come up with new ideas and solutions that set me apart from my competitors. This allows me to stay ahead of the competition and offer a higher level of services that help increase my client retention and referral rates.
Thanks to Jay Abt, Abt Law!
---
#20- Seeing achievements made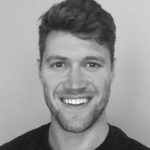 I have a sticky note application on my phone and desktop which reminds me of why I started doing this and how far I have come. Seeing the transition and achievements I have made in CoinLedger over the years is motivation enough to keep me going and a reminder of what I can achieve. I also try to spend a much time with my family and friends as they are my greatest support system. Without them, Coin Ledger would not achieve what it has so far.
Thanks to David Kemmerer, Coin Ledger!
---
#21- By networking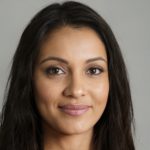 Staying motivated by surrounding myself with motivated people. I stay motivated by surrounding myself with other motivated people. When you're surrounded by driven, ambitious people, it's easier to maintain your own motivation and focus. Additionally, being around other entrepreneurs can give you a chance to learn from their successes and failures. You can also benefit from networking and forming relationships with other business owners. By surrounding yourself with motivated people, you can stay inspired and focused on achieving your own entrepreneurial goals.
Thanks to Hanah Alexander, Today Testing!
---
#22- By mastering thoughts and feelings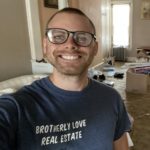 In my opinion, motivation is a finite commodity. Those who use it wisely will gain enormous benefits and will be able to advance more quickly. Nonetheless, motivation has a great deal to do with concentration. Because your motivation follows your attention, mastering your thoughts and feelings enables you to exert complete control over the motivation component whenever you like. After a few weeks of conscious efforts, some of the information you've previously paid close attention to will reveal a once-in-a-lifetime opportunity
Thanks to Alex Capozzolo, Brotherly Love Real Estate!
---
#23- By keeping a solution-focused mindset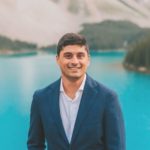 Motivation is a key component to entrepreneurial success, especially in tough times. To stay motivated, I like to focus on my accomplishments rather than my failures. I make an effort to see obstacles to achieving my goals as opportunities to improve, rather than letting them slow me down or discourage me. I believe that a positive, solution-focused mindset can help entrepreneurs like myself stay motivated no matter what the business world throws our way.
Thanks to Ravi Parikh, Rover Pass!
---
#24- By celebrating achievement of short-term goals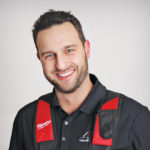 The best way I've found to stay motivated as a business owner is to set short and long-term goals for myself. I think many entrepreneurs and business owners focus on the long term, and it's easy to lose motivation when all your benchmarks of success are ways down the road. So instead, I make sure to choose some short-term goals to celebrate along the way to my larger aspirations.
Thanks to Andre Kazimierski, Improovy!
---
#25- By being disciplined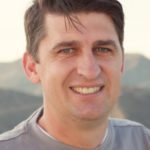 Motivation comes and goes. You're going to hit periods where you have zero motivation, and it's going to seem impossible to get that motivation back. That's where discipline comes in. Discipline will help you keep forward momentum until you can find your motivation again. Discipline, to do the things that need to be done daily, is the one constant that will keep you moving in the direction of success#27, no matter where your motivation is at.
Thanks to James Green, Cardboard Cutouts!
---
#26- By picking up a hobby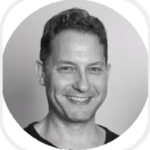 Savor the little perks. Allow yourself a few moments of pleasure. There is no way you can expect yourself to put in the time and effort without any compensation. You'll start to wonder why you're even working if you do this. You won't find a better way to sabotage your efforts than this. Even something as simple as a cup of coffee from your local coffee shop or a sweet treat at home can be enough to reward yourself for a job well done. You must pick something that you enjoy, and which you can indulge in.
Thanks to Matt Weidle, Buyers Guide!
---
#27- By staying focused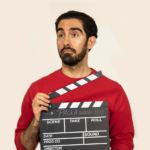 The best way I stay motivated is by setting and focusing on goals all the time. The key is to not stop at long-term goals. Set short-term goals, maybe a once-a-month activity you try to do better at each time, even small daily goals for yourself. Accomplishing something always feels great, no matter the importance of the task. My company, Arka designs and orders branded and unbranded eco-friendly packaging made in the US.
Thanks to Philip Akhzar, Arka!
---
#28- By keeping physical and mental fitness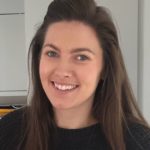 KEEP A HEALTHY ROUTINE. Stress is unavoidable, but knowing how to manage it is critical. When people aren't feeling well emotionally, they often forget to take care of themselves physically. In my opinion, physical wellness, on the other hand, can have a huge impact on your mental health, thus it's critical that you: Eat a balanced diet. Exercise on a regular basis. Allocate some time for yourself (away from your work).
Thanks to Sasha Quail, Claims UK!
---
Entrepreneurs! How do you stay motivated? Tell us in the comments below. Don't forget to join our #IamCEO Community.