Entrepreneurs leverage TikTok as a powerful platform to promote their businesses. TikTok is used to create engaging and entertaining content that aligns with the brand's values and target audience. It is used to showcase products or services, generate brand awareness, and increase customer engagement through creative videos. Entrepreneurs can employ popular trends, challenges, and collaborations with influencers to reach a wider audience and gain viral attention.
We asked entrepreneurs and business owners how they use TikTok for their business and here is what they have to say.
#1- To create brand awareness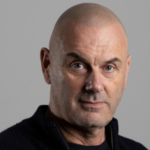 We use it for generating leads, where the campaigns are highly targeted and tailored to the audience's interests, resulting in more qualified leads and conversions. We also build awareness through Tik Tik as it is an ideal tool for expanding your reach. Businesses can create unique content that resonates with their target audience and create hashtags or challenges to help spread the word about their products/services.
Thanks to Martin Seeley, Mattress Next Day!
---
#2- To build an audience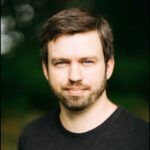 At my company, The Money Manual, we use TikTok to build an audience and our brand. We have over 100,000 followers for our personal finance videos. Then we funnel our followers to our most important articles with zaapdotbio. Our articles are monetized with useful products and services that will help our audience level up their finances.
Thanks to Todd Stearn, The Money Manual!
---
#3- As a tool for talent search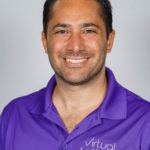 As a recruitment agency actively seeking bilingual Latin American professionals, TikTok has proven to be an effective tool in our talent search efforts. Utilizing TikTok's search optimization capabilities, we have been able to create tailored content that resonates with the interests and profiles of our desired candidates. This innovative approach has not only allowed us to connect with fresh talent but also maintain a strong presence among our younger audience. We have successfully bridged the gap between our agency and aspiring young professionals and expanded our talent pool in Latin America.
Thanks to Jaime Nacach, Virtual Latinos!
---
#4- By utilizing influencer marketing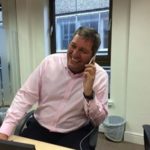 We reached out to an influencer with a large following who frequently discussed mental health with her followers and asked if we could send her a small gift basket as a thank-you for what she did. Unprompted, that influencer then posted a video about the gift we sent – seeing an uptick in brand awareness amongst a younger audience than we typically have access to. It showed us that we don't necessarily have to focus hard on content creation on the platform to still have a presence.
Thanks to Stuart Bensusan, Surewise!
---
#5- To build customer awareness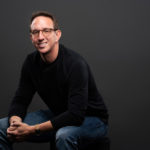 We use the tool to get our brand messaging out to the millions of daily users that likely have not heard of our business. Brand messaging, engagement, and customer awareness are the main goals of the TikTok campaign. Conversions via TikTok seem to be lower than other social media apps, but the opportunity for awareness is too massive to not utilize the tool. For example, the videos we post that show behind-the-scenes actually drive more traffic to the site than ones where we specifically advertise products.
Thanks to Chris Gerbig, Pink Lily!
---
#6- To create original engaging content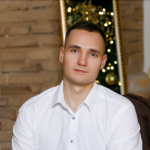 For Scrape It, we are using TikTok to create original content on novel ways to use web scraping and explainer videos on how businesses can use it for various purposes. For example, we have videos on how specific industries, recruiting, eCommerce, and Real estate can use our tool for extracting data in bulk. We also create educational product-based content on data scraping, the tool's features and benefits, and reach out to Content creators, especially B2B influencers, to introduce and engage this tool with the relevant audience base and improve brand awareness.
Thanks to Roman Milyushkevich, Scrape It!
---
#7- To collaborate with industry influencers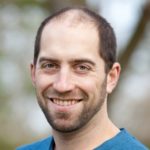 I use TikTok to contact influencers to grow my blog's following and sell my items. Collaborating with industry influencers that fit your company is the finest marketing tactic. I am not a digital marketing expert, so it's more difficult and costly for me to handle a pay-per-click (PPC) campaign without hiring an agency. TikTok influencer marketing helped me significantly boost my conversion rate. People want to see reviews before using a specific product or service, and when their favorite personalities endorse something, they don't hesitate to adopt it.
Thanks to Michael Springer, Opportunity Green!
---
#8- To create educational content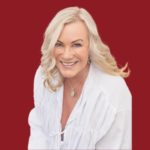 I've recently jumped onto Tiktok and started sharing clips about gemstone meanings, behind-the-scenes office fun, and everything jewelry-related for Desiderate Jewellery. Honestly, I was clueless at first, but now I've got more ideas swirling in my head than TikTok dances! Who knew this platform would be a gem for showcasing our sparkle? I've sent earrings to an influencer with a similar demographic to what we have for an unboxing and am searching for other suitable influencers.
Thanks to Janine Leghissa, Desiderate!
---
#9-  Tap into storytelling potential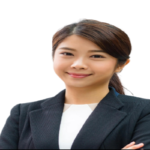 Our TikTok strategy goes beyond conventional product showcasing. We're tapping into the platform's storytelling potential to build our brand narrative. We've created a series called 'Behind the Beauty' where we unveil the inspirations and the science behind each product. This approach allows us to humanize our brand and has resonated incredibly well with our audience. Moreover, we've leveraged TikTok's Duets feature, inviting makeup artists to collaborate with us and creating a community around our brand.
Thanks to Sophia Tang, Nako Cosmetic!
---
How are you using TikTok for your business? Tell us in the comments below. Don't forget to join our #IamCEO Community.