Public relations (PR) is an essential component for any business as it plays a crucial role in shaping and maintaining its reputation. Effective PR allows businesses to build strong relationships with their target audience, stakeholders, and the general public. By strategically managing communication and information dissemination, PR helps businesses establish credibility, trust, and positive brand perception. PR generates positive publicity, increases brand visibility, and fosters a favorable image through engagement with media, influencers, and online communities.
Check out how entrepreneurs are using PR for their businesses below:
#1- For influencer collaboration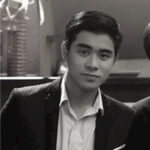 One way our business is using PR so far is to help establish, build, and maintain relationships with influencers. However, coordinating these relationships and ensuring everything is done according to our standards is very hard. This is why we have hired a PR liaison to deal with all issues related to influencer marketing and to be the go-through between the organization and our influencer partners. This has helped streamline communication and maintain a certain level of engagement between us and the people we are working with to build our
Thanks to Young Pham, BizReport!
---
#2- To do more than awareness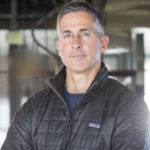 We use PR to not only bring awareness to our mission-based skincare brand but also to drive actual sales of our products. By focusing on PR placements in gift guides and other sources, we are able to have attribution links placed to bring customers into our Amazon or Web store to shop for our regenerative skincare products and teach them about how Thrive is restoring the farmland where our proprietary super plants are grown.
Thanks to Alex McIntosh, Thrive Natural Care!
---
#3- Spread the message about my company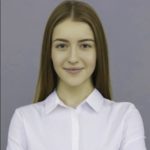 I'm using PR to build awareness and interest in my business. I've secured media coverage and press releases with top publications, as well as engaging on social media channels to get the word out about what I do. I have leveraged relationships with influencers to further spread the message about my company. This has all been incredibly valuable for building brand recognition and trustworthiness. It's also helped me come up with creative ways of connecting with potential customers.
Thanks to Anna Koval, Tarotoo!
---
#4- Communicate effectively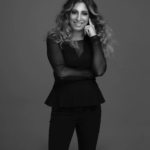 I knew that PR would be an effective way to communicate our innovative product. Moss Pure's PR strategy started when we were featured in the Boston Globe in January 2023. Sales skyrocketed. I then began pitching our story to the media. Oprah Daily added us to their list of Graduation Gifts They'll Actually Use and Moss Pure has been featured in Forbes, Yahoo, and People since then. It's greatly helped me tell our story and explain the science behind our products. People love when I explain what Moss Pure is and how I created it.
Thanks to Jamie Mitri, Moss Pure!
---
#5- Build a strong presence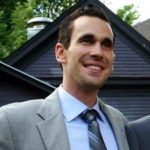 I use PR for my business to build a strong presence as a thought leader in Technology, Cybersecurity, Data Privacy, Anti-phishing, and iOS applications. I use PR to gain sustained media mileage as a thought leader on publications like Forbes, CNBC, Yahoo News, Hubspot, Yahoo News, and many other publications as an expert in my field. This has allowed me to build better business contacts while expanding my networks and gaining new partnerships.
Thanks to Brian David Crane, Caller Smart, Inc.!
---
#6- Identify key individuals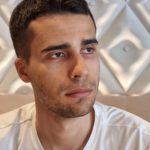 One specific area where we have been successful in using PR is through targeted influencer partnerships. By identifying key individuals or organizations within our industry that share similar values and interests, we are able to leverage their audiences to amplify our message. Furthermore, by consistently monitoring feedback from customers and the general public alike, we are able to adapt our PR strategies accordingly and ensure that we remain relevant in an ever-changing marketplace.
Thanks to Ilia Mundut, Heftyberry!
---
#7- Several ways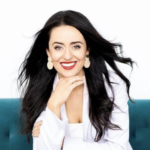 Here are some ways I have used PR for my business: Set clear PR goals, Identify your target audience, Develop key messages, Build media relationships, Build media relationships, and Utilize press releases. Remember that PR is an ongoing process that requires consistency, adaptability, and a deep understanding of your target audience. By effectively using PR strategies, you can enhance your brand's reputation, increase visibility, and ultimately drive business growth.
Thanks to Lucia Zelesco, Zelesco Consulting!
---
#8- To reach out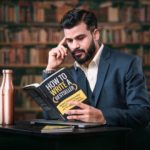 As the CEO of a successful startup, I've found PR to be an invaluable tool for growing and solidifying our presence in the market. We've been using a combination of various PR methods, including Terkel and Just Reach Out, to effectively communicate our vision and products to our target audience. We've also hired PR specialists and interns to streamline and manage these activities. We have found that a well-executed PR strategy not only improves our reach but also builds trust with our customers and stakeholders, which is crucial for long-term success.
Thanks to Vikrant Shaurya, Authors On Mission!
---
#9- For media coverage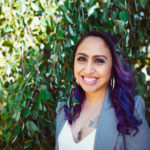 Most small business owners neglect the power of getting media coverage and podcasts. As I primarily run a B2B business, media coverage wasn't something I put much effort into until I launched my second book in 2022. I reached out to dozens of vegan-related podcasts (my book is the first vegan marketing book) and also business and author-related podcasts. As a result, Global BC, a province-wide network morning show, invited me to talk about veganism in January 2023.
Thanks to Sandra Nomoto
---
#10- Establish credibility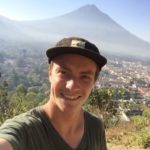 This is how I use PR for my business: Thought Leadership, Media Relations, Online presence and Reputation Management, Partnerships, and Collaborations, I ensure a positive reputation. I seek partnerships and collaborations with complementary brands, industry influencers, and relevant organizations. These alliances help amplify my message, expand my reach, and create mutually beneficial opportunities.
Thanks to Brian Campbell, WaterFilterGuru.com!
---
#11- Storytelling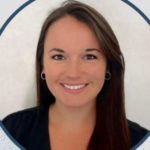 When it comes to public relations, one of the best tricks to use is storytelling. By creating a compelling story that resonates with your target audience, you can establish an emotional connection and build trust. This can be achieved through various mediums, such as social media, blog posts, or press releases. Additionally, storytelling allows you to differentiate yourself from competitors and communicate your brand's values and mission. By humanizing your brand and connecting with your audience on a personal level, you can establish a loyal following that will advocate for your brand.
Thanks to Bridget Reed, The Word Counter!
---
#12- Capitalise on the visual appeal and extensive reach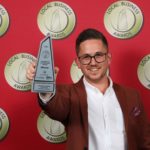 At Yoghurt Digital, PR plays a pivotal role in shaping our business narrative and fostering solid relationships within the industry. We utilize PR to spotlight our services and successes and underscore our core values and vision, amplifying our brand personality. We're capitalizing on the visual appeal and extensive reach of Instagram to showcase our dynamic company culture. We believe that effective PR is not merely about gaining exposure but crafting compelling narratives that resonate with our stakeholders, clients, and the broader community while stimulating direct business outcomes.
Thanks to Matthew Forzan, Yoghurt Digital!
---
#13- Targeting our audience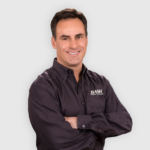 We leverage PR to develop relationships with local journalists and industry influencers, as it helps increase brand visibility and establish our business as a trusted service provider. We often employ PR strategies to inform our audience about our expanding range of services and showcase our latest offerings, ensuring that they receive valuable information that can captivate potential customers. Our main advice is to prioritize the use of local outlets for local businesses, as they can effectively target a specific audience.
Thanks to Keith Wortsmith, Dash Service!
---
How are you using PR for your business? Tell us in the comments below. Don't forget to join our #IamCEO Community.