When the going gets rough in business, you'll need the motivation to keep moving. Motivating yourself can be hard but practicing consistent habits such as reminding yourself of why you started can be a major boost. A network of friends and partners can also serve as a great assurance and reminder that you're not walking alone.
Here are the various ways entrepreneurs and business owners stay motivated in business.
#1- By recalling our impact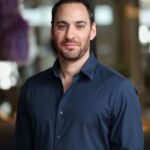 Entrepreneurship is hard, no doubt, and we all have our bad days. What keeps me motivated is the positive impact I have on the folks who use our services. When I wake up with low motivation or when I just had a hard day, I take a few minutes to sit and read the feedback that our members left for us. Reading even only one quote from a member who shared how much we've positively impacted their lives, and how they feel they are finally being heard and understood, simply manages to lift me up.
Thanks to Ori Fruhauf, Agave Health!
---
#2- By being around like-minded people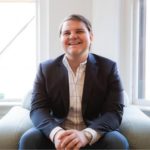 Motivation comes from people around you, for me, it's the ability to see folks at our company step into new roles and achieve things that they didn't think were possible prior to joining Fairmarkit. From closing a large deal to getting a new natural language processing model to spit out correct results with limited data. Having that energy is truly contagious, when celebrated and allows others to build on it.
Thanks to Tarek Alaruri, Fairmarkit!
---
#3- By thinking of purpose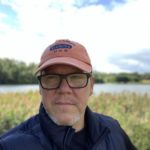 This sense of purpose fuels our motivation day in and day out, as we strive to contribute to a future that is more decentralized. I would also consider myself to be a lifelong learner, and continuous learning is a great motivator that keeps you humble. It makes you realize that you are never done and always one step away from new nuggets of invaluable information – if you keep your mind open to learning. In such a fast-paced industry, staying ahead of the curve in terms of the latest trends, technological advancements, and market dynamics is essential.
Thanks to Cuautemoc Weber, Gateway.fm!
---
#4- By establishing clear goals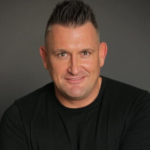 I believe in surrounding myself with people who challenge me, inspire me, and push me to become better. Establishing clear and achievable goals is crucial for maintaining motivation. Taking time to acknowledge and celebrate your achievements, whether big or small, reinforces the sense of accomplishment. Build a network of like-minded individuals who can provide guidance and inspiration. Stay motivated by consistently investing in your personal and professional development.
Thanks to Jason Jani, SCE Event Group!
---
#5- By loving what we do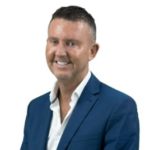 How do I keep myself motivated? I love what I do and I'm passionate about my business and its core objective and mission, helping to protect UK families and their financial futures should the worst happen to their main providers. When I started Protect Line, I wanted to change the way the life insurance business worked, and we did, and continue to do that. And when you know that you're making people's lives better, safer, and more secure, it isn't difficult to fall in love with what you do every single day
Thanks to David Brewer, Protect Line!
---
#6- By eliminating the fear of failure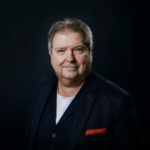 There are many aspects of a business owner that make me stay motivated, but the main reason is to always have and offer the greatest product out there. In doing so, you have to eliminate fear and ensure you're not just keeping up with the Joneses. Additionally, another important element is to not be afraid to fail. As a business owner, you will experience trials and tribulations and you have to be okay with failure in order to achieve the best end result. This motivation has instilled a path to success in a variety of different industries.
Thanks to Jonathan Kendrick, ROKiT Flix!
---
#7- By adapting techniques available online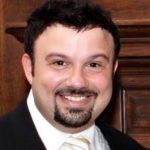 Discover your procrastination triggers, the emotions (usually fear-based) that hold you back from completing certain tasks or taking action, and learn to overcome them. Put in place an accountability process to efficiently and effectively execute daily tasks. Connect with business coaches or mentors—even local business groups—for guidance, advice, and industry expertise. There is a multitude of conversations happening online spanning a broad range of business topics, techniques, processes, platforms, and peer groups to join, learn from and contribute your knowledge.
Thanks to Rocco Del Greco, The New York Group!
---
#8- By enjoying what we do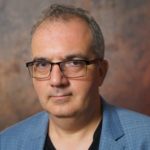 Find motivation in the people surrounding you. Enjoy what you do and surround yourself with people who are just as motivated as you are with the idea and share your passion. Such connections are a source of inspiration and motivation, especially at the time of weakness. So focus on creating strong support culture within your company to have fungible motivation within your team and stay on track of your goals.
Thanks to Michael Podolsky, PissedConsumer.com!
---
#9- By learning from success stories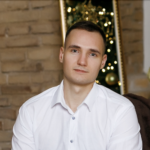 I stay motivated by pivoting my focus from worrying and instead inspiring myself from the success stories and personal journeys of entrepreneurs who have walked the same path. I watch inspirational movies, read entrepreneur autobiographies, listen to motivating podcasts where entrepreneurs recount their journeys, and take the time to stay connected with my professional network. , e.g., the YEC (Young Entrepreneur Council). One of the motivating podcasts that have inspired me over the years is the Tim Ferriss show.
Thanks to Roman Milyushkevich, Scrape-it.cloud!
---
#10- By defining our intentions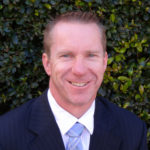 Without a definition of purpose or intention, the challenges will likely become too distracting. Knowing my intention has always been the thing that keeps me motivated, knowing why I am doing what I am doing and for who enables me to maintain the motivation to keep pursuing my dreams for my business. Without the definiteness of purpose or intention, you are left only with willpower, and science has shown that willpower alone will not survive.
Thanks to Andrew Woodward, The Investor's Way!
---
#11- By embracing a proactive mindset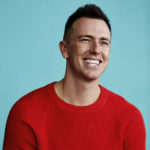 Staying motivated and embracing a proactive mindset is crucial for accomplishing your goals. The key lies in making "being in action" your primary driver. Instead of waiting for motivation to strike, understand that motivation often follows action, not vice versa. Break down your tasks or goals into smaller, manageable steps to cultivate this mindset. By taking that first step and diving into action, you'll experience a sense of accomplishment and momentum.
Thanks to Anthony Ikin, IKIN Achieve!
---
#12- By positively impacting clients' lives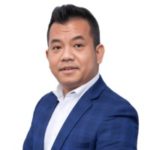 A key factor that helps me stay motivated is by creating a sense of purpose. For me, my purpose is serving and helping my clients navigate through the complex legal system in order to get their life back on track after a life-changing injury. The ability to positively impact my clients' lives is what truly drives me. It's incredible to be part of their journey and witness their gratitude firsthand and see that they are in a better place after they've worked with me.
Thanks to John Truong, Alliance Compensation & Litigation Lawyers!
---
#13- By working for my passion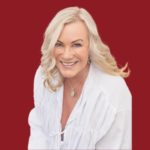 As an entrepreneur and business owner, staying motivated is essential to keep the fire burning and propel my endeavors forward. One of the key factors that fuel my motivation is the genuine excitement I have for my business. It's not just work; it's a passion that ignites my drive daily. To keep the momentum going, I embrace a mindset of exploration and innovation. I constantly seek out new things to try, whether it's experimenting with fresh strategies or embracing emerging technologies.
Thanks to Janine Leghissa, Desiderate PTY LTD!
---
#14- By being success driven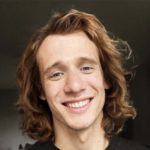 The first thing that has always motivated me is the desire to make my business a success. I want to provide jobs and opportunities for others, and I want to be able to help people in need. That being said, no matter how badly your business needs something done or how much potential there is in an idea or product, it won't happen without hard work and dedication on your part. You need to believe in yourself and your company, because if you don't then no one else will either!
Thanks to Noah Davis, Power Up Cook!
---
#15- By attaching meaning to it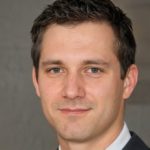 Motivation is what keeps you going when everything feels like it's going wrong when all you want to do is quit and go back to bed. It's what keeps you hustling even when you feel like the world is crumbling around you. It's what pushes you forward when all seems lost. You can be motivated by money and recognition, by being able to help people or make a difference in their lives, by adventure or travel or something else entirely—but whatever motivates YOU most deeply will be the fuel that keeps your business running smoothly through all the ups and downs of growth and change.
Thanks to Jason Williams, Automate Your Life!
---
#16- By aligning tasks with values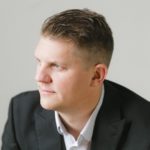 One effective approach is to align your tasks with your values and passions – it will give your work meaning and purpose. To avoid getting bored, make sure to include activities you enjoy in your daily routine. Doing things that bring you joy and energize you can help break the monotony. Whether it's working on a creative project or collaborating with others who share your interests, finding pleasure in your tasks will keep your motivation strong throughout your journey as an entrepreneur.
Thanks to Kent Boll, Service Today!
---
#17- By developing mental reflexes

Motivation, for me, isn't solely about business. I willingly put on hold certain aspects of personal enjoyment such as sleep, relationships, travel, and exercise. The promise that I can indulge in these pursuits once I have achieved business success acts as a powerful motivator. Moreover, I've developed a sort of mental reflex over time that triggers feelings of guilt when I catch myself engaging in unproductive activities like doom scrolling or playing mindless videogames. This reminder helps me to refocus and redouble my efforts toward the goals I've set.
Thanks to Christopher Graney-Ward, Paritae!
---
#18- By cultivating self-belief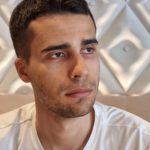 Entrepreneurs and business owners face a myriad of challenges on their path to success, making the need for motivation an indispensable aspect of their journey. The keyword "self-belief" plays a crucial role in keeping these driven individuals motivated amidst setbacks and uncertainties. By cultivating unwavering self-belief, entrepreneurs are able to maintain a professional tone of voice that exudes confidence even in the face of adversity. This belief serves as an anchor during turbulent times.
Thanks to Ilia Mundut, Heftyberry!
---
#19- By developing it as a skill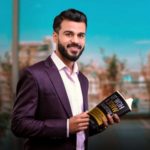 Staying motivated, particularly in challenging times, is a skill that's crucial for entrepreneurs. For me, motivation comes from the impact I can make in the lives of our clients. As an entrepreneur, you're in a unique position to turn your visions into reality, and that's incredibly energizing. Seeing aspiring authors realize their dreams and witnessing how our 'Angel Writer' service helps them tell their stories in their own unique voice – that's what keeps me motivated. Every success story is a testament to our mission and fuels my motivation to push forward.
Thanks to Vikrant Shaurya, Authors On Mission!
---
#20- By maintaining a healthy work-life balance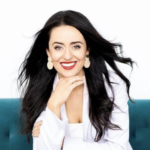 Clearly define your short-term and long-term goals. Having a clear vision of what you want to achieve will keep you focused and motivated. Acknowledge and celebrate your achievements, no matter how small they may seem.  Surround yourself with like-minded individuals who are supportive and positive. Stay curious and commit to lifelong learning. Find inspiration from various sources such as books, and podcasts. Maintaining a healthy work-life balance is essential for sustaining motivation.
Thanks to Lucia Zelesco, Zelesco Consulting!
---
Entrepreneurs! How do you stay motivated? Tell us in the comments below. Don't forget to join our #IamCEO Community.