In today's highly competitive business landscape, standing out from the crowd is essential for success. Every company strives to carve its own niche, differentiate its offerings, and capture the attention of customers in a meaningful way. By unraveling the secret sauce that distinguishes a company from its competitors, we can gain insights into the strategies, strengths, and distinct qualities that underpin its success.
We asked entrepreneurs and business owners about their "secret sauce" aka USP and here are some of their success secrets.
#1- Analysing the needs of customers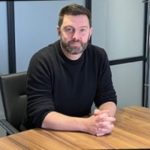 As a lead generation company, our aim is to provide our partner network with more business. We connect partners to interested customers, helping them to boost their business. Unlike other comparison sites, we don't display prices on our website. We believe it's important for each partner to discuss their services individually so the customer can choose the best company that meets their needs.
Thanks to Dave Sayce, Compare My Move!
---
#2- Adding new features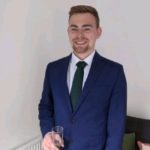 At Paritae, our secret sauce is a triad of groundbreaking features designed to revolutionize the online dating experience. This not only encourages thoughtful swiping but also enhances the overall interaction quality and equilibrium on our platform. Our second standout feature is a pioneering profile feedback tool. With the reality that many online daters struggle to create compelling profiles, we aim to illuminate the path to success.
Thanks to Chris Graney-Ward, Paritae!
---
#3- A blend of customization and craftsmanship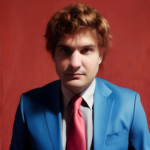 Our secret sauce as a business lies in the ability to seamlessly blend the artistry of customization with the precision of craftsmanship. We strongly believe jewelry should be an expression and something more than an accessory. It should reflect individual personalities through custom-designed or handmade items. That way, each customer gets an extraordinary piece that reflects their unique qualities.
Thanks to Nikhil Jogia, Jogia Diamonds!
---
#4- Offering supporting services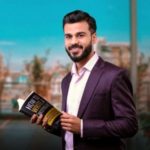 At Authors On Mission, our secret sauce lies in our unwavering commitment to our authors' success. That's why we've developed the groundbreaking 'Angel Writer' service, which allows us to capture the essence of the author's voice through personalized interviews. This ensures that the final product is an authentic reflection of their vision. Unlike other publishing services, we provide unlimited revisions to our clients, prioritizing their satisfaction and delivering the highest quality content.
Thanks to Vikrant Shaurya, Authors On Mission!
---
#5- Providing post-sale support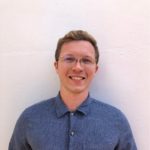 Moaflip's 'secret sauce' is our meticulous attention to the 'Value Equation'—a balance between the promised outcome, its perceived likelihood, the time to achieve it, and the effort required. Unlike other marketplaces, we don't stop at transactions. We enhance the outcome and likelihood factors by providing post-sale support, including custom growth plans. Moreover, we actively reduce the 'time' and 'effort' components by assisting with negotiation and migration.
Thanks to Henry Bowersmith, Moaflip!
---
#6- Our cultural diversity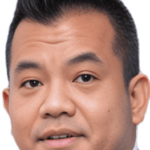 Our team's cultural diversity is a powerful asset that allows us to communicate effectively with clients from various backgrounds. Situated in the heart of South West Sydney, one of the most culturally diverse areas in the city, we can speak multiple languages, ensuring clear and meaningful communication. This enables us to connect on a deeper level with our clients.
Thanks to John Truong, Alliance Compensation & Litigation Lawyers!
---
#7- Being specific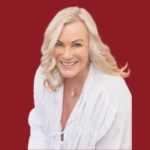 Our business's "secret sauce" or unique selling proposition (USP) lies in our unwavering commitment to targeting a specific audience and consistently delivering what they truly desire. We prioritize understanding their needs, preferences, and aspirations, allowing us to provide immense value and make them feel like an integral part of our vibrant community. By nurturing strong relationships with the right people, we create a sense of trust and loyalty.
Thanks to Janine Leghissa, Desiderate!
---
#8- Investing in staff and company culture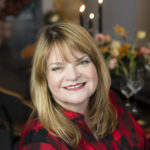 The "secret sauce" in our company is our commitment to invest in our staff and our company culture. We regularly invest in training and education for our team and we mean it when we tell people that our team is our biggest asset and our biggest strength. It's not just rhetoric or a cliche. We have put together many internal systems that reinforce our commitment to our staff. When we see team members doing something that goes above and beyond they are recognized for it in front of their peers.
Thanks to Mary Krikorian, Vibrant Occasions!
---
#9- Using modern technology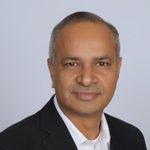 Unlike traditional R&D support services and providers, Boast's technology truly sets us apart. We utilize our AI platform along with our team of experts to look at how customers invest R&D dollars for the best possible outcome. We don't just look at last year, our platform can also start to predict and provide insight into the R&D dollars our customers should invest next year.
Thanks to Alok Tyagi, Boast AI!
---
#10- Managing data
For most consumers, a home is both their largest financial asset and biggest expense while being a physical structure that needs to be maintained 24/7. Our secret sauce is our ability to give homeowners something they really need but didn't have before we launched it in 2012: a digital platform that can manage all the financial data and physical information about your home in one place. At the end of the day, it makes one of the most complicated jobs in the world — homeownership — a lot easier.
Thanks to John Bodrozic, HomeZada!
---
#11- Prioritizing quality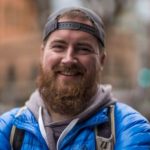 I believe that my unique perspective on the world is reflected in my photography, as I'm also not afraid to experiment with different angles and compositions to get that perfect shot. I always prioritize quality when it comes to providing clients with their photographs, taking extra care, and bringing a personal touch by being more than just a photographer but also acting as an individual guide for each shoot.
Thanks to Doug Ash, Doug Ash Photography!
---
#12- Uniqueness in design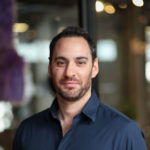 Embracing this uniqueness and building our business around it, rather than the other way around (standardizing the condition in order for it to suit simpler business strategies) is the approach we have taken at Agave and we keep abiding by it. It requires us to be extremely innovative in the way we design and provide care, but it also allows us to positively impact our members in the most significant ways.
Thanks to Ori Fruhauf, Agave Health!
---
#13- Different approach for each customer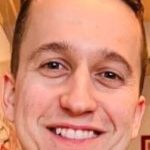 Our industry, buying houses for cash is full of people trying to convince sellers to sell their houses to them. Our approach is very different: We probe for the solution that the seller needs, which is often not us. Sellers love it when we tell them that and serve them by connecting them with an agent that can help. By "sifting, not convincing" we are able to locate the sellers that truly want to sell for cash and we separate ourselves from all of the other house-buying companies.
Thanks to Sebastian Jania, Ontario Property Buyers!
---
#14- Securing the client's family's financial future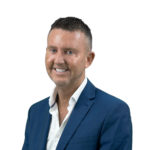 Everything we do is about putting families first and making sure that we fulfill our company mission. Protect Line was set up to ensure that follow and adhere to that policy and help our customers find the right policy, and the peace of mind that goes hand in hand with it, to secure their family's financial future should the worst happen. Putting families first is what we do, and it's what we'll always do. Protect Line has grown with pure passion and entrepreneurial drive.
Thanks to David Brewer, Protect Line!
---
#15- Providing flexibility to staff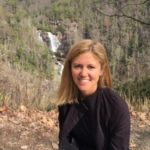 Gale Healthcare is using technology to make a difference. We allow nurses to use an app to choose when and where they work—filling open shifts at healthcare facilities across the nation in seconds. We also get nurses paid within minutes of finishing their work. We're empowering nurses with flexibility and control over their schedules and finances. By filling shifts in real-time, we're directly addressing the nursing shortage that is affecting care in nursing homes and healthcare settings every day.
Thanks to Sandra Germann, Gale Healthcare!
---
What is your "secret sauce" aka USP or what sets your company apart and makes it unique? Tell us in the comments below. Don't forget to join our #IamCEO Community.