In the dynamic landscape of organizational development, creating a conducive environment for thoughtful contemplation, strategic planning, and sustainable growth is paramount. In an era marked by rapid changes and evolving challenges, carving out space for introspection and innovation is essential for an organization's success. By understanding the importance of creating such a space, leaders can pave the way for enhanced decision-making, effective strategy formulation, and the continual evolution of their organizations amidst an ever-changing business ecosystem.
We asked entrepreneurs and business owners about how they create the space to think, strategize and grow their organizations. Here are the responses.
#1- Several ways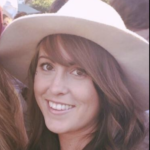 When creating space to grow Truck Driver Institute, it's imperative to consistently optimize our processes and ensure we are reaching our audience where they are. I also like to schedule time for brainstorming and creative thinking to ensure that it is prioritized. I also highly recommend setting growth goals and ensuring that everyone on the team understands the steps, desired outcomes, and the importance of these goals.
Thanks to Lauren Gast, Truck Driver Institute!
---
#2- By practicing meditation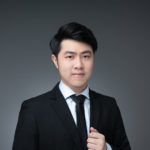 I fully believe that investing in methods that promote mental clarity and focus is essential for success. I practice Qigong meditation which is an ancient Chinese healing practice that combines controlled breathing with gentle movement and meditation. This form of exercise helps me cultivate inner peace while also improving my physical health through improved circulation.
Thanks to Dan Xie, Sunmood Divorce Consultancy!
---
#3- By taking breaks and relaxing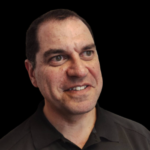 Sometimes the fastest way forward is to pause. As the founder of Breachsense, I set aside dedicated time in my calendar for non-work-related activities. I can't tell you how many times a new solution or strategy pops into my mind while washing dishes, biking, or doing some other unrelated task. Allowing my mind to relax and shift focus to something unrelated unleashes the power of my subconscious. It's amazing how the mind can continue working in the background, even when we're not consciously thinking about it.
Thanks to Josh Amishav, Breachsense!
---
#4- By delegating authority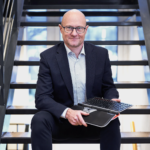 In our 121 structure, we have a designated individual responsible for strategic development. This person conducts regular one-on-one meetings with the chairman and lead investor. We follow an inquisitive approach, questioning everything to gain a profound understanding of the sector, business, and regional dynamics. This method allows us to delve deep into the intricacies of our operations and the ergonomic industry, leading to well-informed decisions and a competitive edge in the market.
Thanks to Kenneth Nielsen, Contour Design!
---
#5- By organizing tasks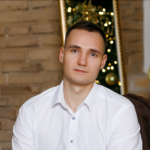 I ensure to never multi-task myself with more responsibilities than I can handle to create time and space to strategize and grow the organization. I realized very early in my entrepreneurial journey that stressing too much about trying to do everything and multi-tasking affected my concentration and the level of focus I could bring to my work responsibilities. I would often get tired, thus robbing me of the energy I could use for completing tasks at hand.
Thanks to Roman Milyushkevich, Scrapeitcloud!
---
#6- By communicating with others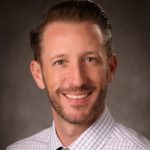 One of my favorite ways to brainstorm ideas and strategize for my business is to talk to other entrepreneurs and business owners. It's easy to overlook networking opportunities with people who do not have a direct connection to your business as potential customers, partners, or vendors. But there's a lot to be said for forming relationships with other entrepreneurs and business leaders who will be able to sympathize with your struggles, listen to your ideas, and provide valuable feedback and possible solutions.
Thanks to Thomas Samuels, Cardinal Expo!
---
#7- By dedicating time to myself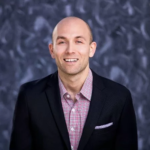 As an entrepreneur, I've found that creating space to think, strategize, and grow our organization is a crucial part of my role. I do this by setting aside dedicated "thinking time" in my schedule. This is a block of time, usually in the early morning when I'm at my most creative and undistracted. During this time, I disconnect from all devices and sit in a quiet space with just a pen and a notebook.
Thanks to Kevin Groh, Mellow Stamps!
---
#8- By effective time management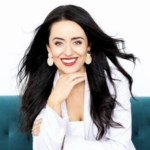 Creating space to think, strategize, and grow my business is crucial for long-term success. To achieve this, effective time management is essential. Dedicate specific periods each day or week solely for strategic planning and thinking, ensuring these times remain uninterrupted. Delegate routine tasks to my team, freeing up more time for me to focus on higher-level activities.
Thanks to Lucia Zelesco, Zelesco Consulting!
---
#9- By focusing on core tasks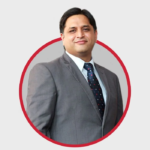 By blocking out time in my calendar, I can step back from day-to-day operations and concentrate on the big picture. Furthermore, I surround myself with a skilled team of persons who can manage the day-to-day work, enabling me to delegate and trust in their talents. This frees up my time and promotes an organizational culture of empowerment and progress. With this careful approach, I can continually adjust my tactics and drive my company's long-term success.
Thanks to Avinash Chandra, BrandLoom!
---
#10- By attending seminars and courses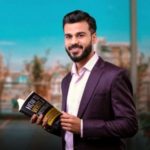 I regularly set time aside for 'deep work' sessions – these are undisturbed blocks of time where I focus solely on strategic aspects of the business. I also invest time in personal development activities, such as reading and attending relevant courses or seminars. It's essential for me to stay in tune with industry trends and innovative strategies. Additionally, regular team brainstorming sessions contribute to fresh perspectives and collaborative problem-solving, driving our organization's growth.
Thanks to Vikrant Shaurya, Authors On Mission!
---
#11- By changing work location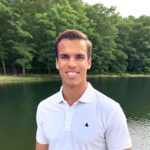 As an entrepreneur and business owner, I've found great ways to create space for thinking, strategizing, and growing my business. Taking short walks or changing my work location allows me to be creative without constraints. Balancing immediate tasks with long-term growth plans involves setting goals and focusing on daily compounding tasks. The notion has been a fantastic tool for managing projects and planning strategically.
Thanks to Kyle Harbour, Tourist Marketing Australia!
---
#12- By planning tasks for a week ahead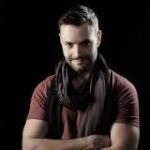 We have a compulsory routine every Monday morning to bring the team together to discuss projects, and individual tasks for the week and most importantly, to reflect on completed projects, lessons learned, and action points in order to develop. From this, we are able to adapt, evolve and succeed with every project that we undertake.
Thanks to Ryan Stone, Lambda Films!
---
#13- By analyzing reports and planning accordingly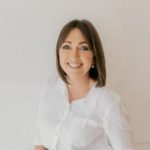 I use a specific diary that helps me plan, act, and reflect each month. I spend the first day of the month reflecting on the previous month and planning for the next month. Every 6 months, I set goals that I want to achieve and then break them down into smaller goals. This process has helped me grow and where needed change my goal directions. Sometimes what you think are your goals change and it's ok to pivot. Creating time for this process and reflection is an amazing and essential business tool.
Thanks to Chantal Cameron, The Officient!
---
            How do you create space to think, strategize and grow your organization?

Tell us in the comments below. Don't forget to join our #IamCEO Community.