When the going gets rough in business, you'll need the motivation to keep moving. Motivating yourself can be hard but practicing consistent habits such as reminding yourself of why you started can be a major boost. A network of friends and partners can also serve as a great assurance and reminder that you're not walking alone.
Here are the various ways entrepreneurs and business owners stay motivated in business.
#1- By finding a unique edge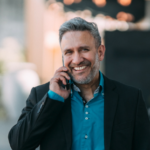 As business people, we need to find our unique edge. Remember, when all the celebrations are over, when that key milestone is met when the bonus is received – then what? As a fellow CEO and Chairman of several ventures, my advice is to learn to lean into your commitment, to your integrity, to your commitment to your words. This is what gets you going when the motivation dries out. Keep doing that until the motivation comes back up.
Thanks to Shane Muller
---
#2- By being surrounded by like-minded people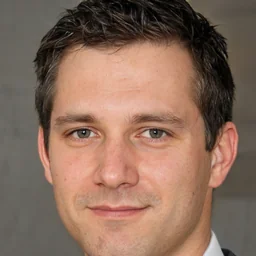 The key to staying motivated as an entrepreneur is to be able to recognize what motivates you as an individual and then use that motivation to drive your business forward. You can also stay motivated by surrounding yourself with other people who are excited about what they do—and who are also willing—and able—to share their enthusiasm with others. It's easy for entrepreneurs to feel alone in their journey when they're starting out; having a support network of like-minded people around them can help keep them on track while they're building their businesses from scratch!
Thanks to Jason Williams, Automate Your Life!
---
#3- Contemplating the thrilling future of business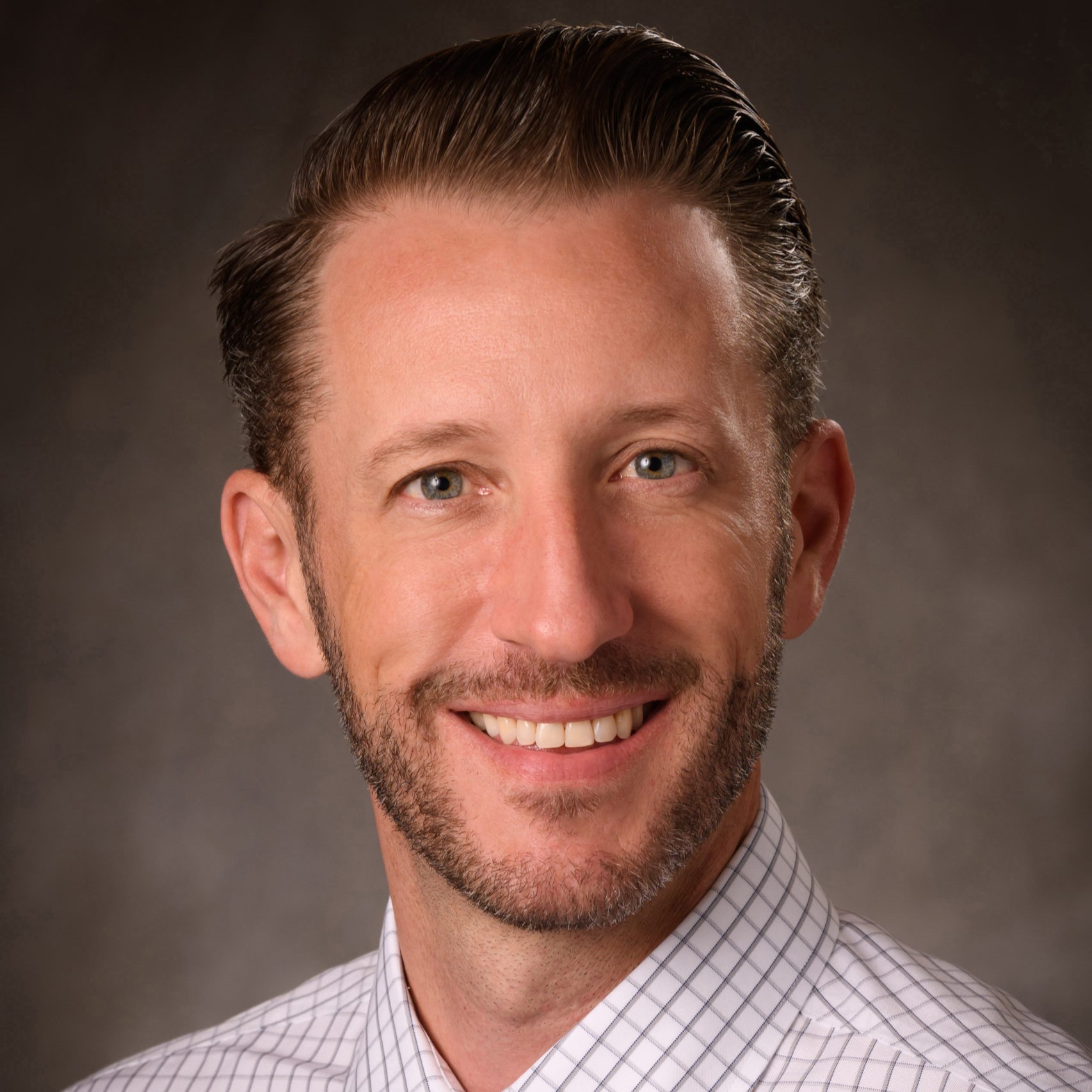 To stay motivated, especially when we're busy, I like to look at the long term. It's easy to lose sight of the excitement that comes with growing your business when you have to deal with the logistics of it. Working hard to keep up with demand and hiring on top of it can be stressful at times. But seeing my business thrive and produce outstanding work for our customers makes it all worthwhile. Even if the day-to-day is a challenge at the moment, I stay motivated by thinking about the exciting future that I'm working toward.
Thanks to Thomas Samuels, Cardinal Expo!
---
#4- Discovering the why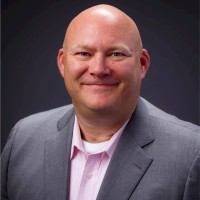 When you understand why your efforts hold personal significance, it becomes a potent source of motivation. Your "why" could be rooted in your values, aspirations, or the positive impact you aspire to create. Whether you're pursuing a career, embarking on creative projects, or striving for personal achievements, aligning your actions with a meaningful "why" ignites your determination and resilience. In times of challenges, recalling your core purpose can reignite your motivation, propelling you forward with a fresh wave of purpose and enthusiasm.
Thanks to Steven Light, Avenue B!
---
#5- Surrounding yourself with passionate colleagues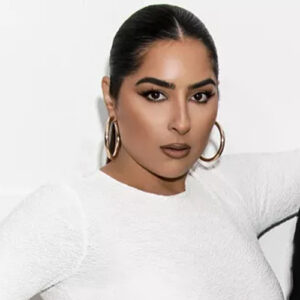 Interacting with motivated and passionate coworkers can be contagious. Their enthusiasm can inspire and drive you to excel in your work. Sharing ideas, collaborating on projects, and celebrating collective achievements create a sense of camaraderie that can be a powerful motivator. Surrounding yourself with colleagues who share your goals and values can help maintain high levels of motivation and engagement in the workplace.
Thanks to Shideh Kaviani, Naked Wardrobe!
---
#6- By focusing on the success stories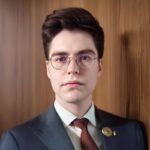 To keep my motivation high, I redirect my attention from the immediate concerns that may be weighing on me and instead immerse myself in the examples of triumph and success of entrepreneurs who've tread a path similar to mine. These success stories can come from many sources: biographies, motivational podcasts, movies based on true stories, and even TED Talks. Hearing about other extraordinary journeys also allows me to better relate to fellow entrepreneurs and consistently nurture my professional network.
Thanks to Gabriele Asaro, Clash.gg!
---
#7- The thrill of helping others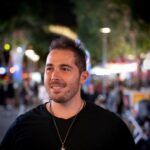 Motivation for me is about the thrill of helping others achieve their financial goals. To keep my focus laser-sharp in this endeavor, I've crafted a distraction-free environment for myself. I put my phone in black and white and consciously avoid mainstream distractions like TV. When challenges pop up, I have a reliable support network and I'm not afraid to seek external expertise. I frequently visit industry events to network & also to recharge my motivational batteries. One philosophy that guides me in all of this is: 'How you do anything is how you do everything.'
Thanks to Lawrence Petruzzelli, MDB Taxation & Business Advisors!
---
#8- My team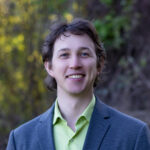 My team is the driving force behind my unwavering motivation as an entrepreneur and business owner. Their dedication, passion, and collective spirit inspire me every day. Working alongside individuals who share my vision and are committed to achieving our common goals creates an environment of mutual support and accountability. Together, we overcome challenges, celebrate successes, and continuously strive for excellence. Knowing that my team relies on my leadership and vision keeps me motivated to lead by example and push the boundaries of what we can achieve as a cohesive unit.
Thanks to Dmitrii Kustov, Regex SEO!
---
#9- The wins and success stories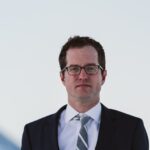 For me, staying motivated is like keeping a bonfire going — you need both the wood and the spark. The wood, in my case, is my purpose: to level the playing field and stand up against the big guys. Every win in the courtroom or success story from a client acts like a spark that keeps that fire burning bright. But not all days are a win. Sometimes, it feels like life's gusty winds are trying to put out my fire. That's when I lean on my amazing team, our incredible clients, and the core principles that got me into law in the first place.
Thanks to Alex Freeburg, Freeburg Law!
---
#10- Mindset Reset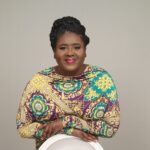 As a kid you believed in Santa for many years even though he isn't real. Your mind cannot distinguish reality from fantasy use this to your advantage. Create a vision board highlighting where you want to be in the next one to five years. Additionally, write this vision down. Every day start speaking life into the vision and watch how things begin to unfold for your good. Reflecting on your vision will reinvigorate you to keep pushing past your challenges.
Thanks to Cassandra Hill, Holistic Living Consulting!
---
#11- By learning from mistakes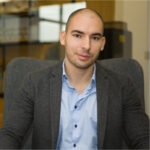 When everything goes smoothly, I get inspired and see the next opportunities even more clearly. It's normal, when you fall, to give yourself a minute or two to take a breath and get up again. That's my secret to staying motivated. I do not give up under any circumstances, but I accept that I am a person who has the right to make a mistake. Mistakes are undercover lessons. Try to accept them objectively, learn your lesson, and move on.
Thanks to Stoyan Mitov, Dreamix.eu!
---
#12- By having a strong network and self-discipline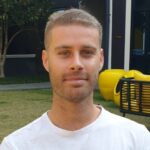 I network with fellow entrepreneurs and attend industry events to stay up to date on the latest trends. Setting realistic goals and celebrating small wins is key. Small wins give you a sense of achievement and motivation. I also believe in the importance of a good balance between work and personal life. Taking a break from work and focusing on your hobbies and interests gives you a new sense of meaning and energy. In the end, staying motivated requires a combination of enthusiasm for your company, a strong network, and self-discipline.
Thanks to Matt Little, Festoon House!
---
#13- By focusing on purpose, progress, and people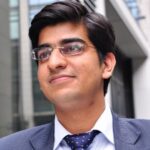 Staying motivated, especially in the dynamic world of startups, is an intricate blend of internal and external factors. For me, motivation thrives on three pillars. Purpose: The core reason for existence, providing direction and meaning to actions, ensuring aligned vision and impactful outcomes. Progress: Measurable advancements and milestones achieved, fostering motivation, validating efforts, and reinforcing the journey's worth. People: The heart of any endeavor; their trust, collaboration, and feedback fuel growth, innovation, and a shared vision.
Thanks to Abhi Godara, GoVenturz LLC!
---
#14- That sweet taste of victory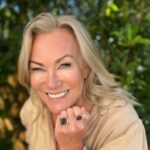 Staying motivated in the entrepreneurial game for me is all about that sweet taste of victory. Setting and smashing goals is like a series of small wins that burn the fire. It's addictively satisfying. And speaking of wins, having a team of go-getters who revel in our successes as much as I do is a huge motivator. Their enthusiasm is contagious! Plus, being part of supportive business groups has been a game-changer. We share knowledge, experiences, and pep talks when the going gets tough, which helps keep the momentum going.
Thanks to Janine Leghissa, Desiderate Jewellery!
---
#15- Network of mentors and advisors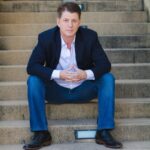 Build a network of mentors, advisors, and fellow entrepreneurs who can provide guidance, encouragement, and motivation when you need it. Change in business in 2023 is a lot faster than 10-15 years ago. Acknowledge and celebrate small achievements along the way. Overworking can lead to burnout. Schedule regular breaks and vacations to recharge your motivation and creativity. Be open to adapting your strategies and plans as your business evolves. Flexibility can help you stay motivated by embracing change rather than fearing it.
Thanks to David Caruso
---
#16- By staying organized and taking a break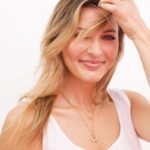 As the founder and creative director of the jewelry label Maison de Femmes, staying motivated means staying organized—or taking a big break to recharge. Burnout is real, especially when you're doing almost everything in the business, from product design, photography, website maintenance, and direction to customer service and orders, it's easy to feel unmotivated or listless. I find taking extra time for myself in nature when I'm feeling overwhelmed can help spark motivation, as can staying organized with daily routines and tools such as Notion.
Thanks to Jess Kumanovski, Maison de Femmes!
---
#17- Making impact on clients' lives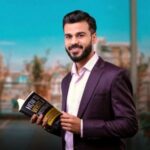 Staying motivated, particularly in challenging times, is a skill that's crucial for entrepreneurs. Motivation comes from the impact I can make in the lives of our clients. As an entrepreneur, you're in a unique position to turn your visions into reality, and that's incredibly energizing. Seeing aspiring authors realize their dreams and witnessing how our 'Angel Writer' service helps them tell their stories in their own unique voice – that's what keeps me motivated. Every success story is a testament to our mission and fuels my motivation to push forward.
Thanks to Vikrant Shaurya, Authors On Mission!
---
#18- Fostering self-belief
By cultivating unwavering self-belief, entrepreneurs are able to maintain a professional tone of voice that exudes confidence even in the face of adversity. This belief serves as an anchor during turbulent times, allowing them to navigate uncharted waters with resilience and determination. When confronted with obstacles or setbacks, entrepreneurs rely on their strong sense of self-belief to find new solutions, learn from past mistakes, and continuously strive for improvement.
Thanks to Ilia Mundut, Heftyberry!
---
#19- Positive customer reviews and engagements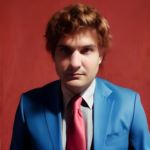 Positive customer reviews can be extremely rewarding as they validate the quality and value of our products and services and serve as an incentive for continuous improvement. It motivates me to go the extra mile in understanding customer preferences to provide outstanding customized jewelry designs that surpass their expectations. These positive remarks fuel my passion and determination to push creative, craftsmanship, and innovation boundaries.
Thanks to Nikhil Jogia, Jogia Diamonds International Pty Ltd!
---
#20- Knowing my intention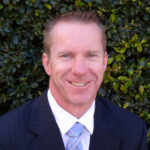 The secret to overcoming these challenges in the business is your motivation. Without a definiteness of purpose or intention, the challenges will likely become too distracting. Knowing my intention has always been the thing that keeps me motivated, knowing why I am doing what I am doing and for whom enables me to maintain the motivation to keep pursuing my dreams for my business. Without the definiteness of purpose or intention, you are left only with willpower, and science has shown that willpower alone will not survive.
Thanks to Andrew Woodward, The Investor's Way!
---
#21- Helping people find solutions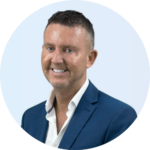 Because I absolutely and wholeheartedly love what I do and believe, without reservation in the core mission of my business, which is putting families, and my customers first. Knowing that my business helps people find the solutions to their insurance problems and provides a safety blanket and security net for their families, inspires me and provides all the fuel that I need to keep doing what I do. Knowing that we're doing the right thing and that we're on the right track provides all the inspiration and motivation that I need.
Thanks to David Brewer, Protect Line!
---
#22- By rewarding myself for success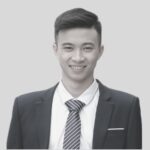 One of the best ways to stay motivated as an entrepreneur or business owner is to reward yourself whenever you reach a milestone. It could be after achieving your sales target, launching a product, solving a problem, etc. Humans are naturally motivated by incentives. Treating yourself to dinner, getting a manicure or pedicure, or having a picnic can help you stay motivated. I usually set performance-based rewards, which I collect once I achieve the milestones. I also track my progress to ensure I stay motivated as I work towards reaching the desired goal.
Thanks to Logan Nguyen, NCHC!
---
#23- Setting personal goals and reminders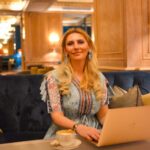 Entrepreneurs often have clear-cut objectives and set core values to drive a business. But if you lack sufficient personal goals, it is likely to veer off and be demotivated. Always have clear and articulate reasons why you decided to be an entrepreneur in the first place. When one loses focus, it can lead to a loss of motivation, so it is necessary to set reminders. Sometimes, setting reminders is as simple as using your phone to set alarms to complete tasks with specific deadlines, minimize social media usage, focus on work, send emails, or publish on social media platforms.
Thanks to Anna Stella, BBSA!
---
#24- By being mindful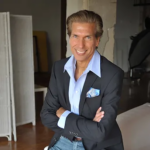 Mindfulness gives clarity. To be mindful is to be aware, to be focused. Clarity allows us to see clearly and, with clarity comes the confidence of knowledge. That is not to say certainty, but rather the possible options at your disposal. The confidence in knowledge elicits calm. If you feel confident in knowing what options are available to you, you are calm in realizing that you can select a path that is tailored to you. It is through this, clarity and confidence, that you can summon the courage necessary for resilience, and to stay motivated on the task at hand.
Thank you Jerry Brook, Goodtogether!
---
#25- By maintaining a healthy routine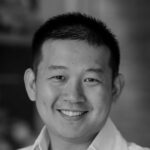 In my experience, one of the most effective ways to stay motivated is by maintaining a healthy routine. I usually plan for the weeks and kick off my mornings by doing the same thing. I also make it a point to disconnect from work during weekends to spend my time with my family. This routine prepares my mind for the day ahead, which in turn prepares my body and well-being. By sticking to this routine, I've found that I am better equipped to handle the challenges that come with entrepreneurship while staying motivated and productive throughout the day.
Thanks to Andre Oentoro, Breadnbeyond!
---
#26- By embracing playful curiosity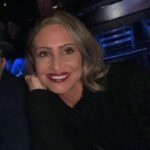 Staying motivated can be as simple as embracing a sense of "playful curiosity." Instead of fixating on rigid goals, approach your tasks with childlike wonder. Explore, ask questions, and let your imagination run wild. By making your pursuits a delightful adventure, you'll find intrinsic motivation that transcends the need for external rewards. This unconventional approach can infuse enthusiasm and purpose into your endeavors, making them more enjoyable and sustainable in the long run.
Thanks to Tiffany Homan, Rental Property Calculator!
---
#27- By setting clear, achievable goals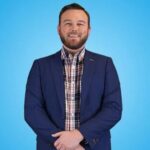 One key strategy that keeps me driven is setting clear, achievable goals. Having a roadmap and breaking down our vision into actionable steps creates a sense of purpose and direction. Building a solid support network has also been instrumental; surrounding myself with passionate and talented individuals who share our company's vision fuels my motivation. Lastly, I find inspiration in learning from successes and setbacks, as they provide valuable lessons and growth opportunities.
Thanks to Cody Jensen, Searchbloom!
---
#28- By engaging with customers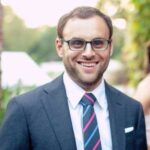 Firstly, setting precise, attainable goals is paramount. These goals serve as our guiding light, providing a clear purpose. Secondly, building and nurturing a robust support network is indispensable. Surrounding yourself with a team that shares your vision, mentors who offer guidance, and fellow entrepreneurs who can provide fresh perspectives during tough times is invaluable. Moreover, I stay motivated by directly engaging with our customers. Their feedback, stories of success, and testimonials remind me of the positive impact our clothing has on people's lives.
Thanks to Jordan Adair, ShirtMax!
---
Entrepreneurs! How do you stay motivated? Tell us in the comments below. Don't forget to join our #IamCEO Community.