Storytelling
What is the Most Important Part of the Business Plan?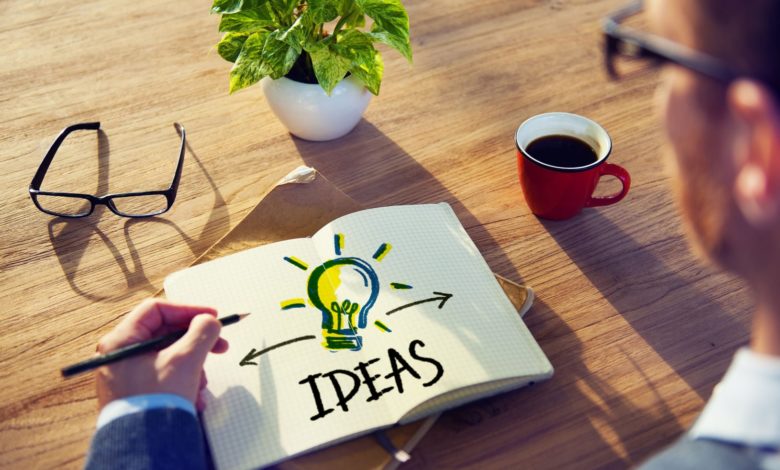 Building a successful business is similar to building a house. Each brick is laid in such a way to support the foundation and the building of the house. Without one brick, the entire house could collapse. However, one of the most overlooked periods of the plan is even before the "bricks" are laid down. It is the planning. For entrepreneurs that part is the business plan, it is the business plan. All sections are important, but Hearpreneur asked entrepreneurs what they thought was the most important part of the business plan.
Related Post: Sections of a Business Plan: Business Plan 101
A Strategy for Finding Customers
For us, the most important part of our business plan is our strategy for finding customers. I think a lot of people are wrapped up in their mission, or their vision – and while that is important, you can't execute on a vision alone without a strategy of finding others to share or participate in it. Why did you start your business? I started Chic CEO, because I was frustrated that I couldn't find an aggregate website that had the foundational and fundamental information that women need to get started. In addition, there weren't many business websites that spoke to me the way I wanted them to. So I created one.
Thanks to Stephanie Burns, CEO of Chic CEO, LLC!
 Flexibility
Related Post: Weekend Business Planning
The most of important part of a business plan is to leave room for flexibility. Although a business plan may seem like the finite way you plan to run your business, you should always leave room for flexibility as you move to implement your plan and your business becomes a reality. Why did you start your business? I started my unique practice, debt resolution and bankruptcy avoidance law firm, to educate and try to help people in their time of financial need. I pride myself in being able to use my expertise for good and being able to lead my clients on the path to a debt-free life.
Thanks to Leslie H. Tayne, Esq., Law Offices of Leslie H. Tayne P.C.!
Figuring Out How Much I Need to Quit My Job
Related Post: From Unemployed to Self-Employed
The most important part of my business plan was figuring out how much I would need to make to quit my full time job. I would love my business to be full time and by seeing what I would need to do to make that happen, I was able to change direction and focus and treat my blog as a true business with a budget, operating hours, a mission statement, and goals. Why did you start your business? I love dogs. I'm a blogger (Keep the Tail Wagging) and I started my blog to building a community of dog lovers, promote dog rescue and responsible breeding, and to share tips on dog training/nutrition/grooming/care/health.
Thanks to Kimberly Gauthier, Keep the Tail Wagging!
The Vision
Related Post: CEO Lesson #1: Dream Big then Do It!
It is the Vision. It must be so powerful that you live it within your being. You must feel and see the customers you are serving. Experience the consciousness of all aspects. When the vision is this powerful your focus and direction will be strong and you will know it is happening. Never lose the vision and focus. It is based on the brain's ability to see the end result; just like an inventor. An inventor does not invent one component at a time; they vision and work backwards. Why did you start your business? I started with this business from the first seminar and could see the vision strongly. When it went up for sale, I purchased it. It is the solution to many entrepreneurs marketing their business successfully and adding coaching/consulting for additional income.
Thanks to June Davidson, ASLA!
Long-Term Direction
Related Post: Business Plan 101
It's essential for the business plan to have a long-term direction related to the business' mission statement. Without having this clear direction for the future, it would be too easy to participate in business activities and projects that are not in alignment with the mission. And falling of course like that would be a surefire way for an otherwise amazing business to fail. Why did you start your business? My reasons for becoming an entrepreneur were simple: I love graphic design, and I have a passion for helping small businesses. Put those two together and you have Sweet Dreamz Design!
Thanks to Barbara Austin, Chief Design Officer of Sweet Dreamz Design!
The Marketing Strategies Section
Related Post: There Is No Such Thing As A Silver Bullet Anymore
The most important part of the business plan is the marketing strategies section of the plan. This explains how, why and how you plan to reach an ongoing audience. Why did you start your business? I started my business because I wanted and needed the flexibility to volunteer in my children's classrooms, get to swim, track and tennis meets and be available for their hopes and dreams. I actually bought a building one bock from the high school, two blocks from the middle school and three blocks from the elementary. I started my business on my youngest child's first day of kinderguarten. At first, I rented a speace and then purchased my own location in the same neighborhood. The third floor became a children's playroom for my three and the staff's kids. They had a TV, videos, a big overstuffed sofa, school desks, game, puzzels and toys up there. Since our office has a full kitchen, I was able to keep milk, cold water, soft drinks and lemonade all year round. We also kept frozen cookie dough in the freezer for impromptu cookie fests.
Thanks to Nancy Garberson, Marketing & Communication Strategies, Inc.!