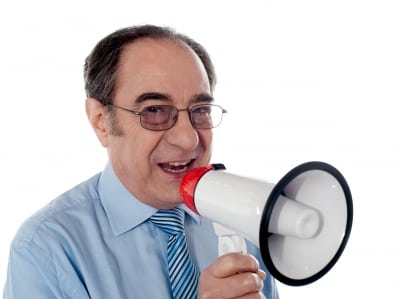 The Online Reputation Management (ORM) industry is growing rapidly and companies are trying to find any way they can to edge out the competition. Reputation.com recently purchased a license for Vizibility's "Google Me" button to allow their users to embed a link that leads to curated Google search results, enhancing their ability to manage their online reputation and make a great first impression.
Hearpreneur spoke with CEO of Vizibility, James Alexander about his business, industry trends and Vizibility's"Google Me" button.
What is Vizibility?
Vizibility LLC is the division of ALL-STATE LEGAL that delivers the first enterprise class identity management and engagement platform for mobile. With the highly acclaimed vizCard, Vizibility addresses today's reality: The first impression a company or individual makes is often online, and in many cases on a mobile device. Vizibility allows people to easily package and share their online presence to make a powerful, accurate and lasting impression.
Why did you start your business?
I'm the guy with two first names – James Alexander. I got the idea for Vizibility when I found a way to gain greater control over my search engine results. I wanted to give my contacts a way to bring up relevant Google links for "James Alexander" instead of having to search through pages of irrelevant stuff to get to my information. Since I've got a tech background, I figured out how to tweak the search terms to bring up relevant information and package that search in a link I could share electronically. I knew other people would want that ability as well, and that was the original inspiration behind Vizibility.
What is your background and experience?
I'm a serial entrepreneur: I've led three startup companies. In addition to Vizibility, I was founder and CEO of Mibrary Inc., a digital library software startup, and co-founder and president of eWatch Inc., the first cloud-based, social-media monitoring service for online reputations, which was acquired by PRNewswire. I was also at Adobe for seven years, where I managed the eBook business and started up Adobe Stock Photos as an early stage venture.
What is the Online Reputation Management (ORM) industry?
As online search engines like Google became the chief source people use to get information about individuals and companies, the online reputation management industry evolved to meet the demand professionals, businesses and everyone else had to control their online identities. Different companies have their own ways of addressing search results and online information, but at its core, the online reputation management industry is about giving people control over their identity on the web.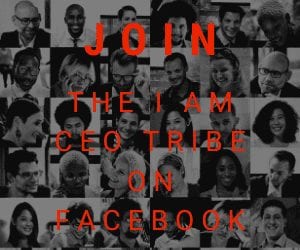 What are some future trends you see going on in the industry?
An ever-larger portion of total web traffic is taking place on mobile devices, so the online reputation management industry will have to adjust to that and give customers a way to showcase their identities in a mobile-optimized format. The ability to build a bridge between print and digital is also becoming increasingly important, which is why solutions like QR codes are now more prevalent.
What is the "Google Me" button and how is Vizibility and Reputation.com involved?
The "Google Me" button is a link users can give to contacts to allow them to bring up only relevant Google search results in the order the user chooses. This gives users a way to put their best foot forward and make sure contacts see the right results. Reputation.com licensed the patented technology behind the "Google Me" button so that users can provide a simple way for contacts to bring up handpicked Google results. The button can be embedded in email signatures, on mobile business cards, websites and other digital communications.